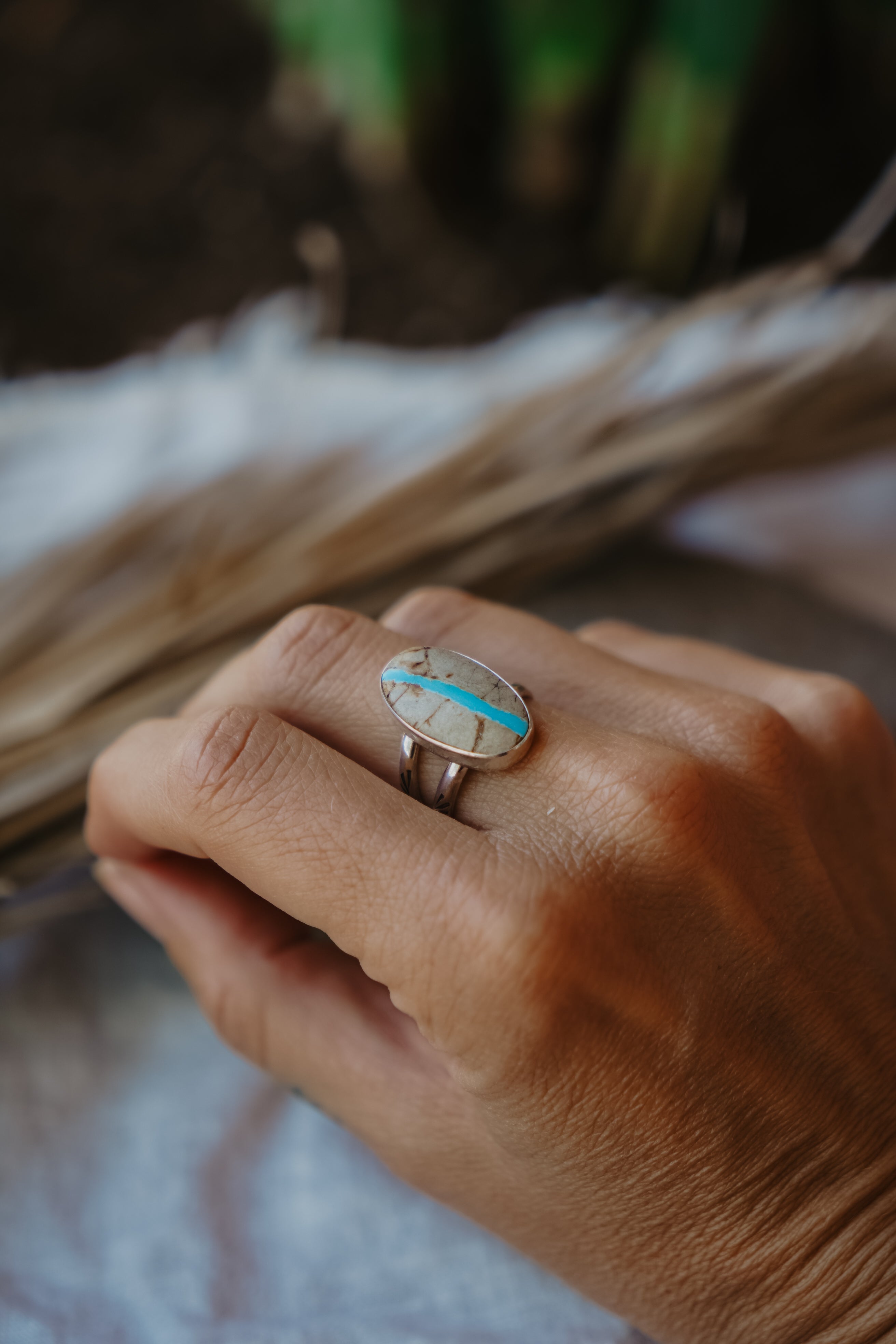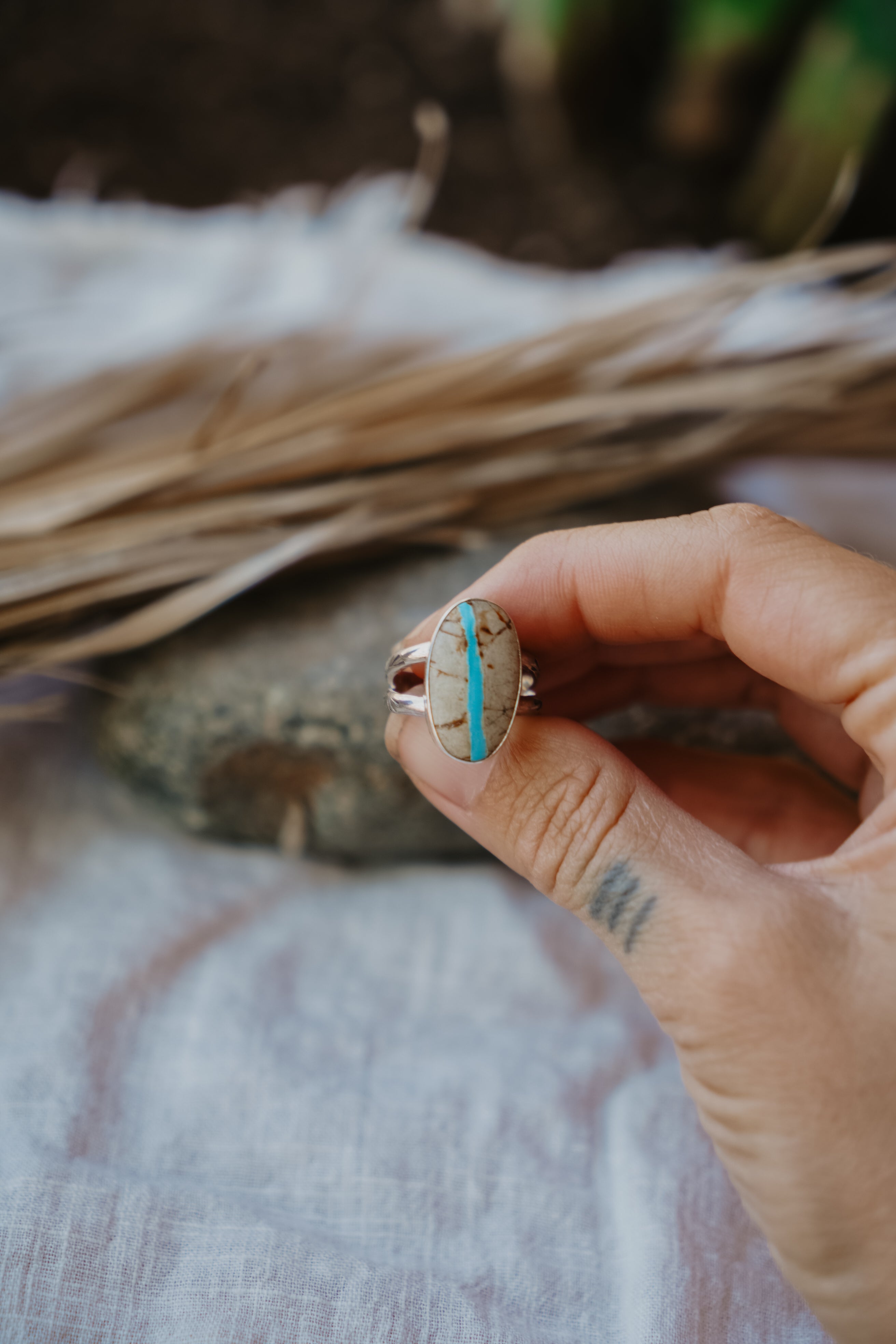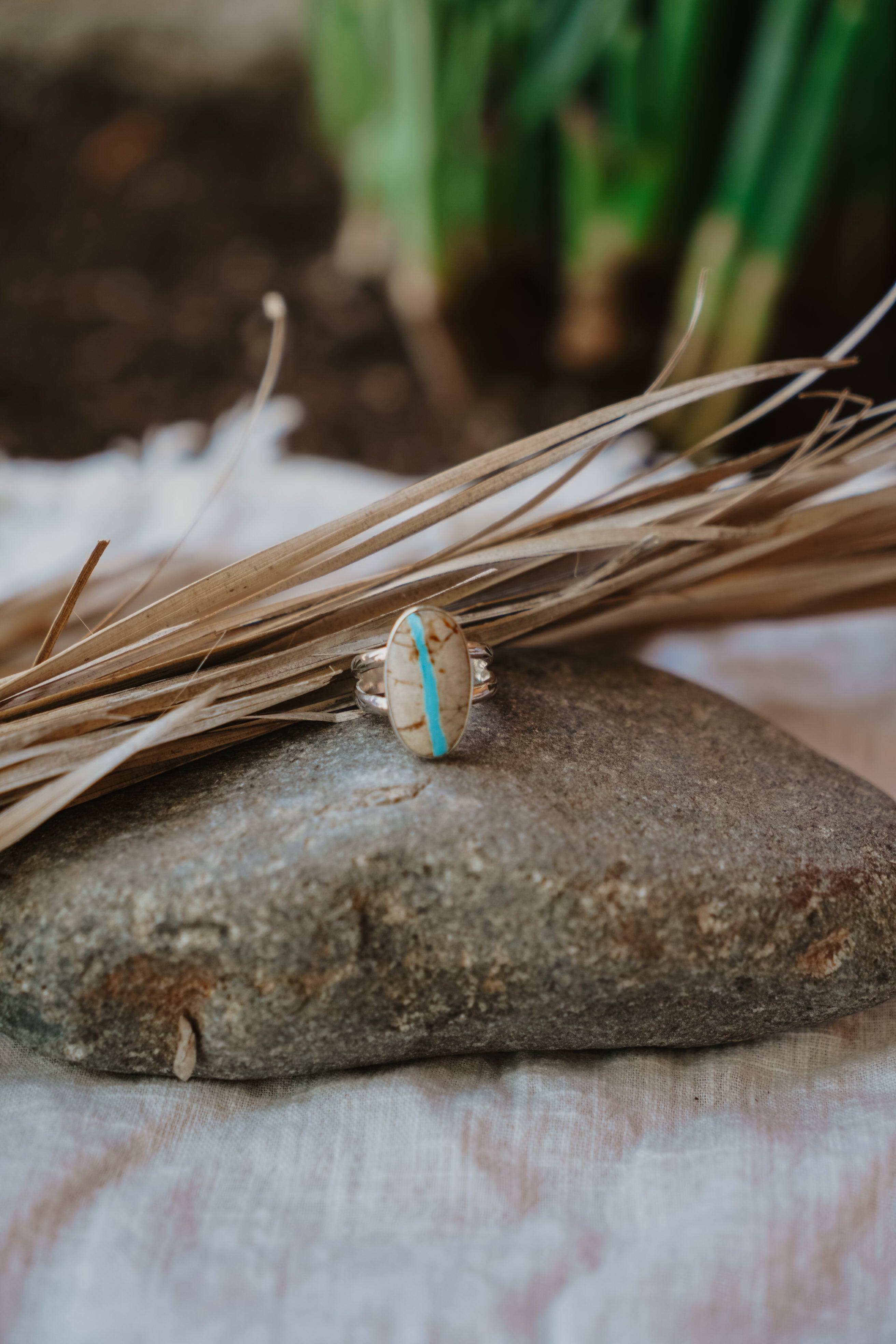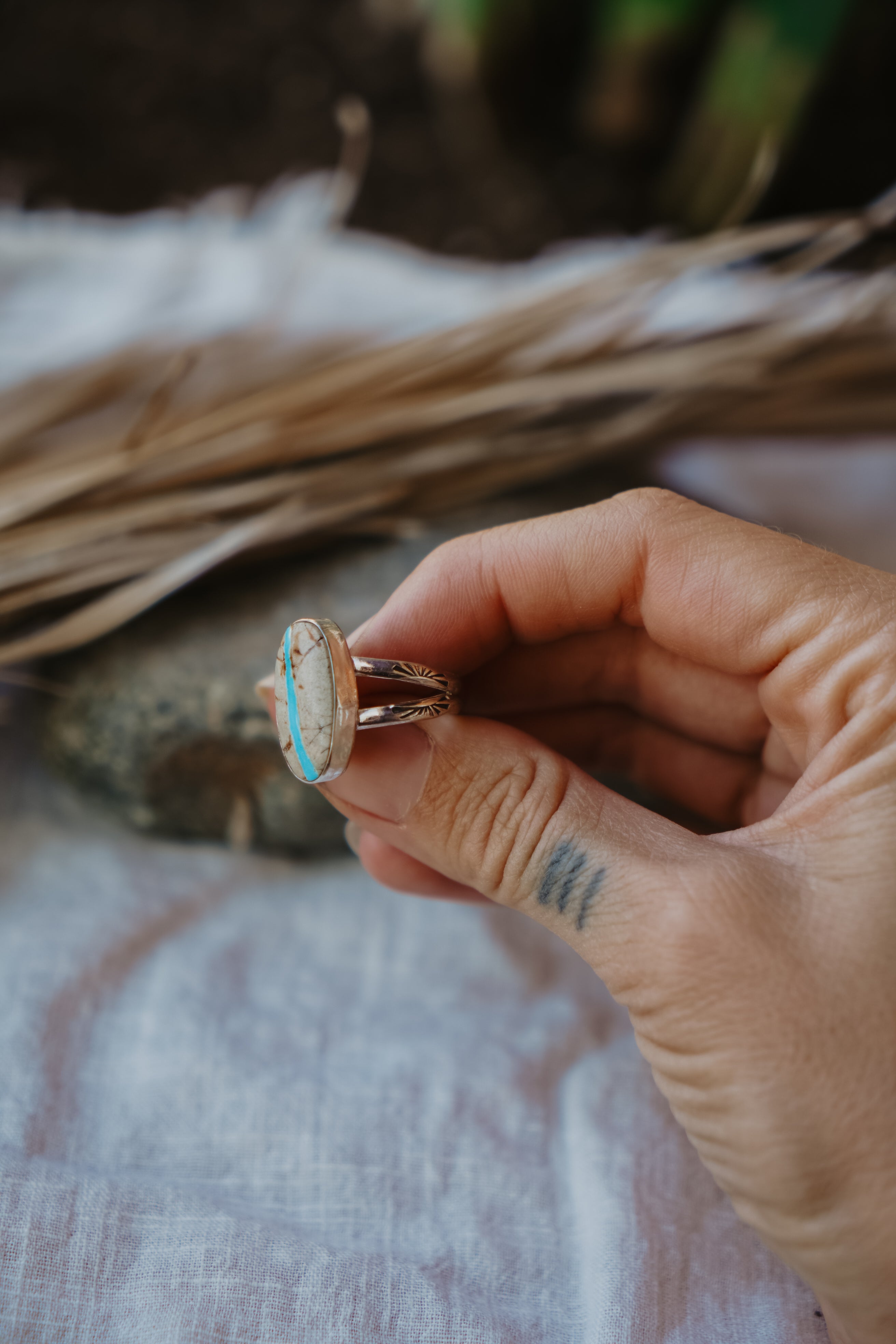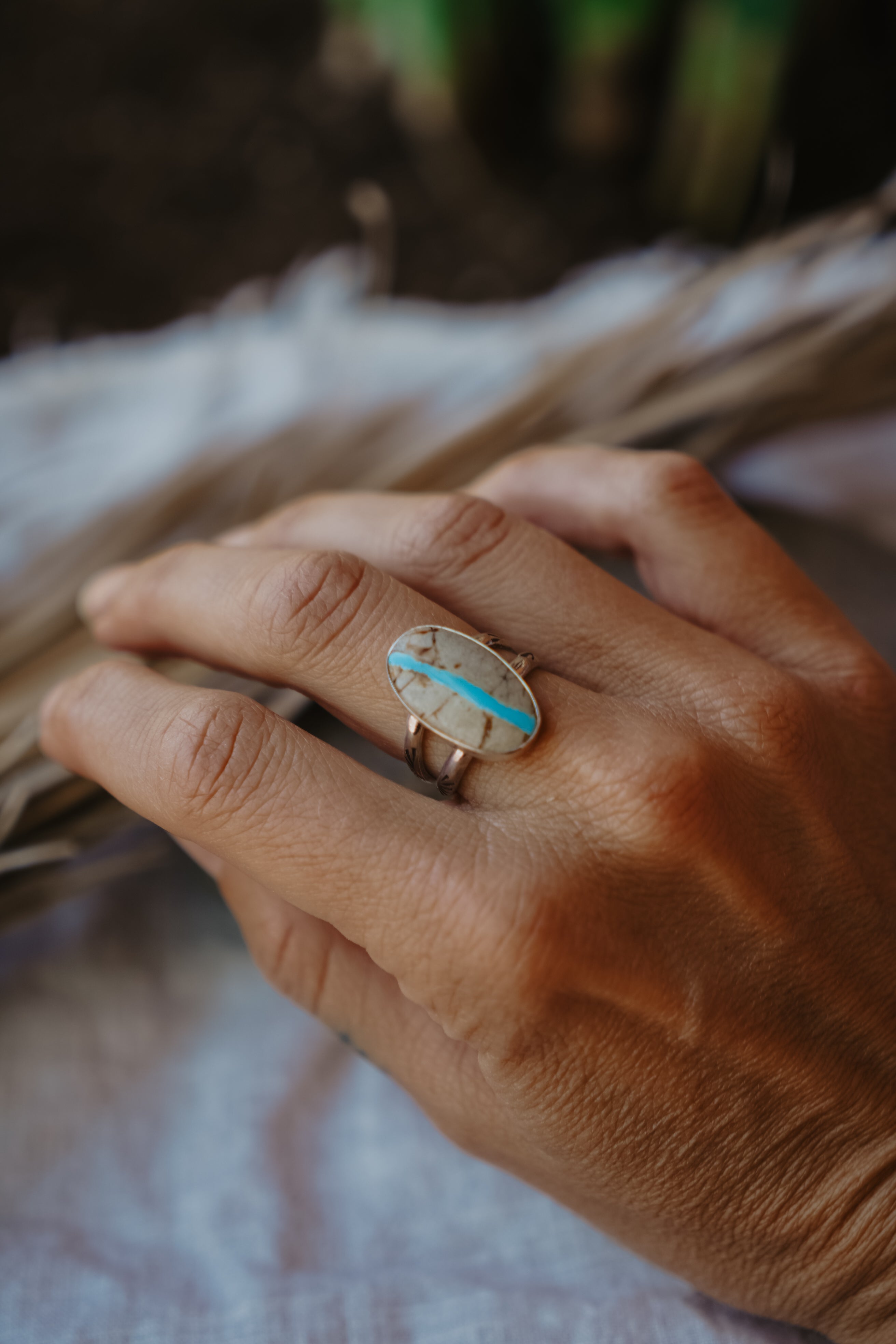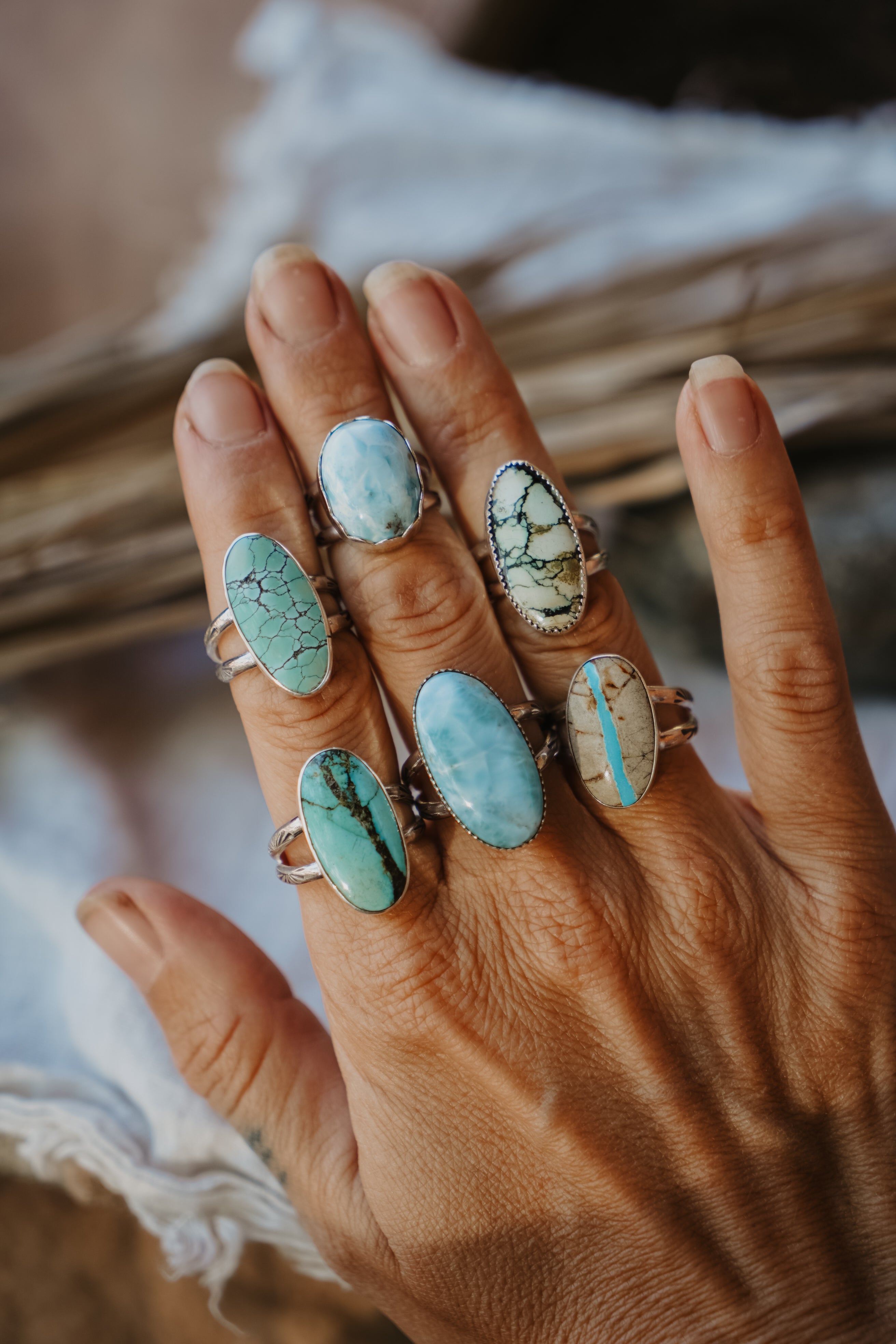 Traveler Ring in Royston Ribbon Turquoise (Size 8)
Stones as beautiful as these deserve *all* the attention, which is why we kept these split band rings simple and focused on the yummy turquoise. This is one of our favorite pieces of Royston Ribbon we've ever seen!
.925 Sterling Silver & Royston Ribbon Turquoise.
Size 8
Handcrafted by Chandra & Andy Derrick in Tucson AZ. 
Packaged Mindfully with post-recycled paper products as well as recyclable packaging.  
Traveler Ring in Royston Ribbon Turquoise (Size 8)