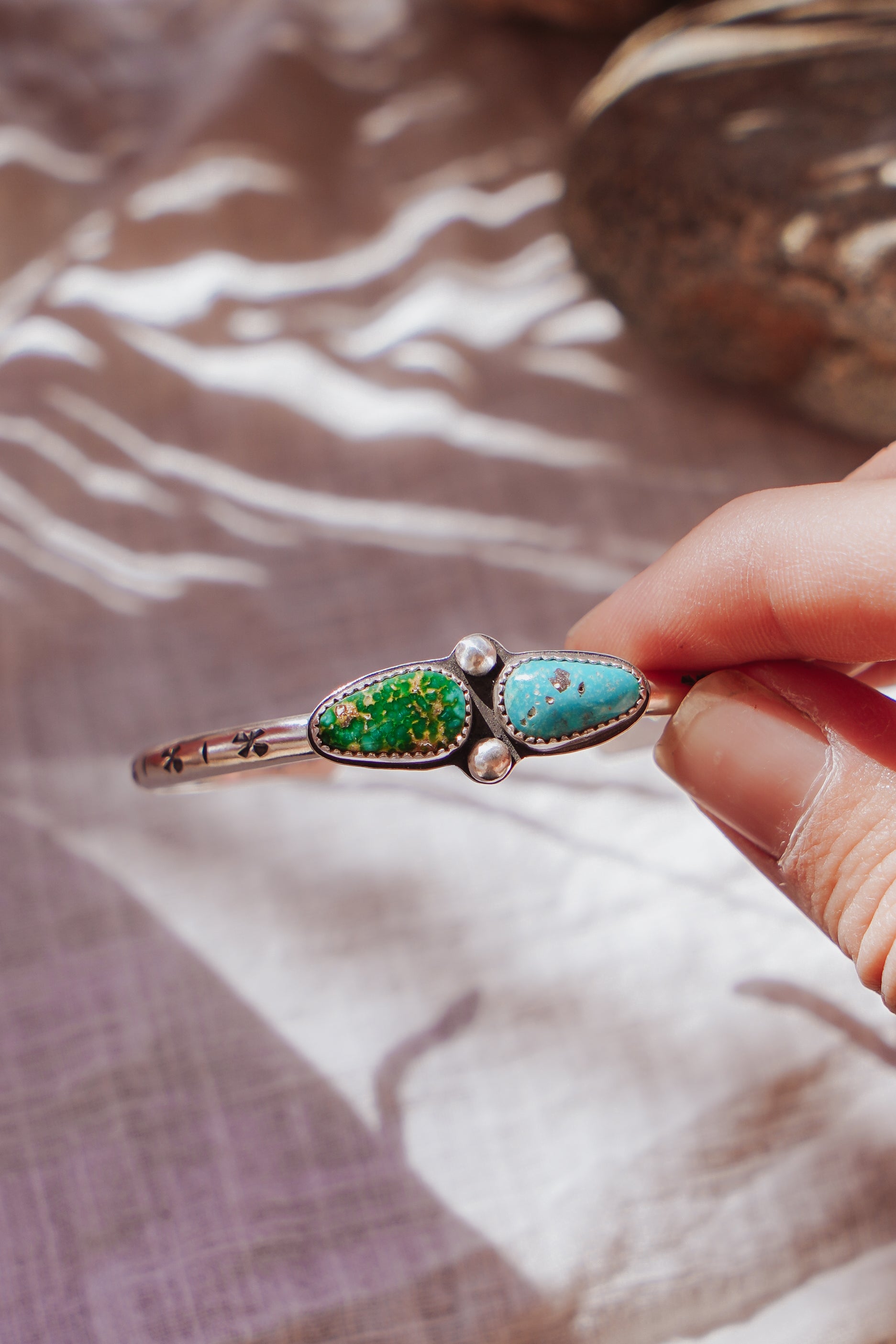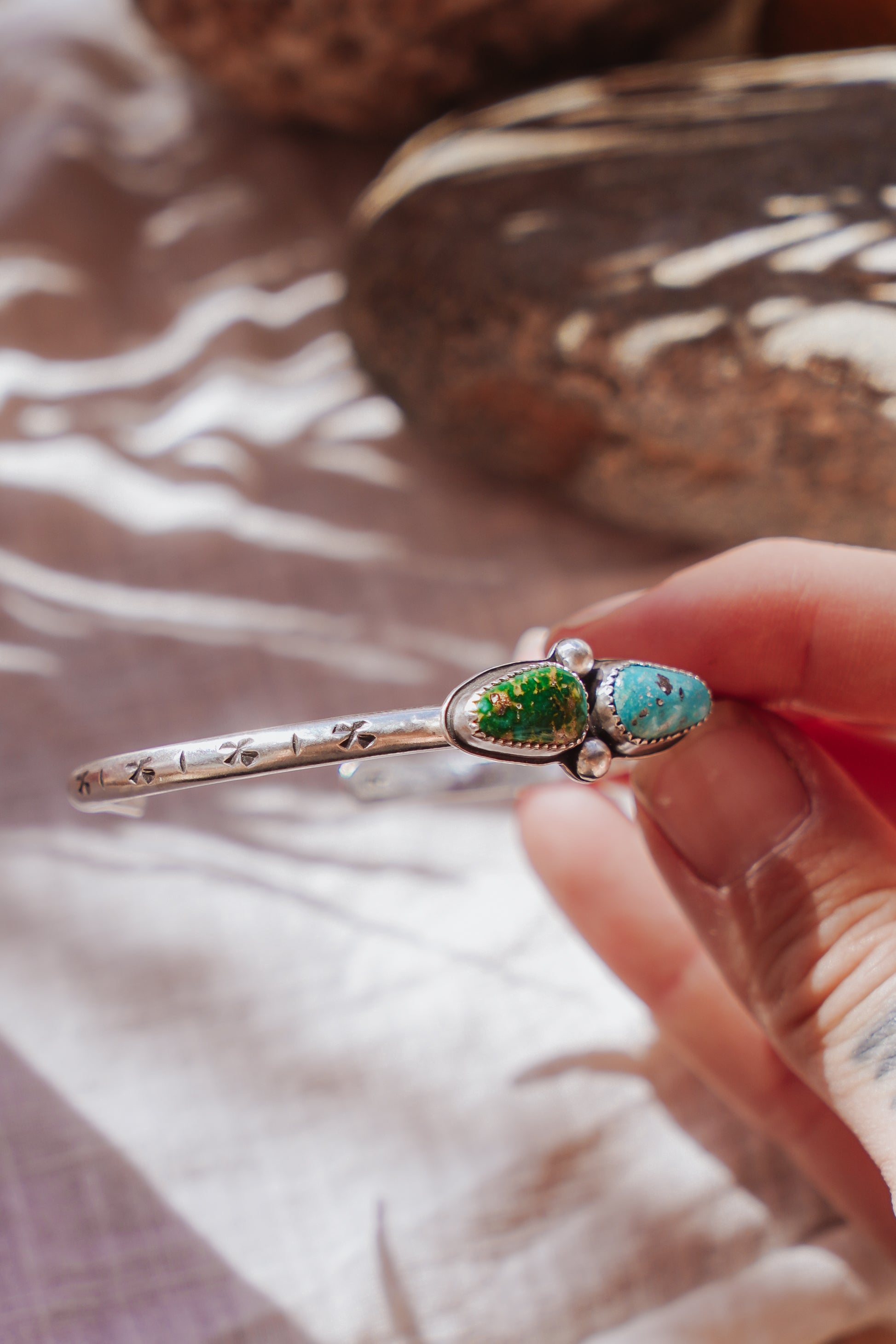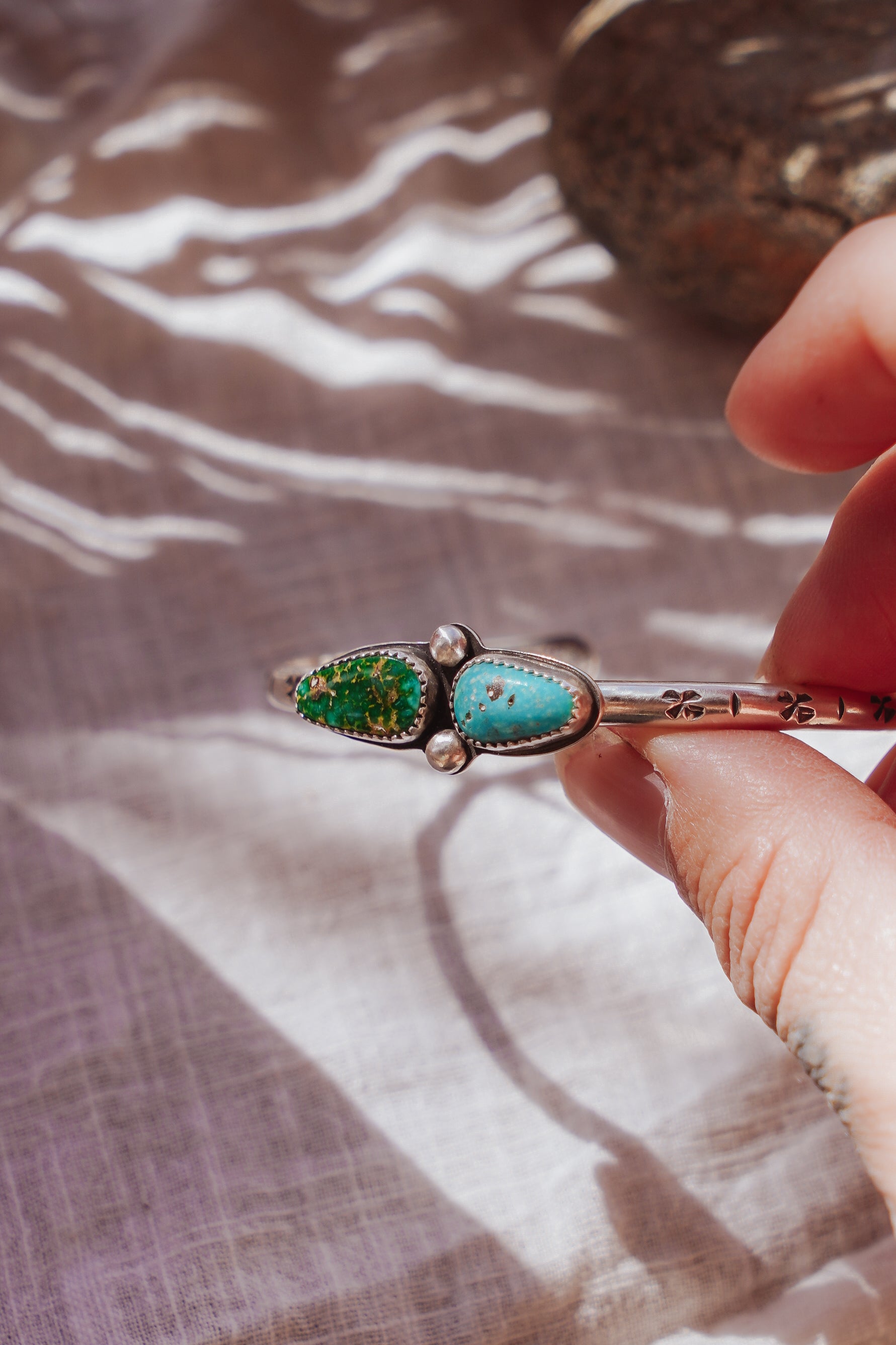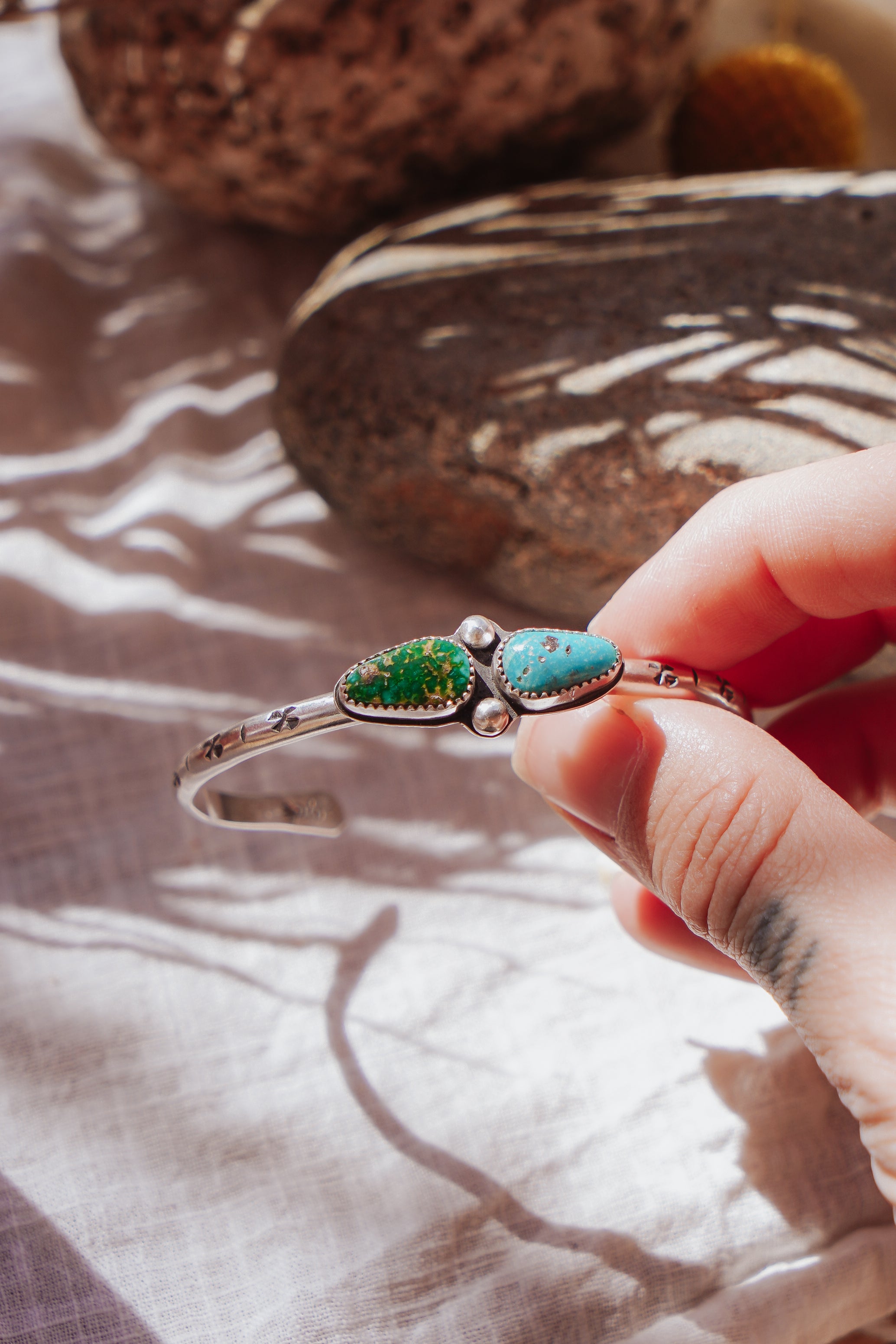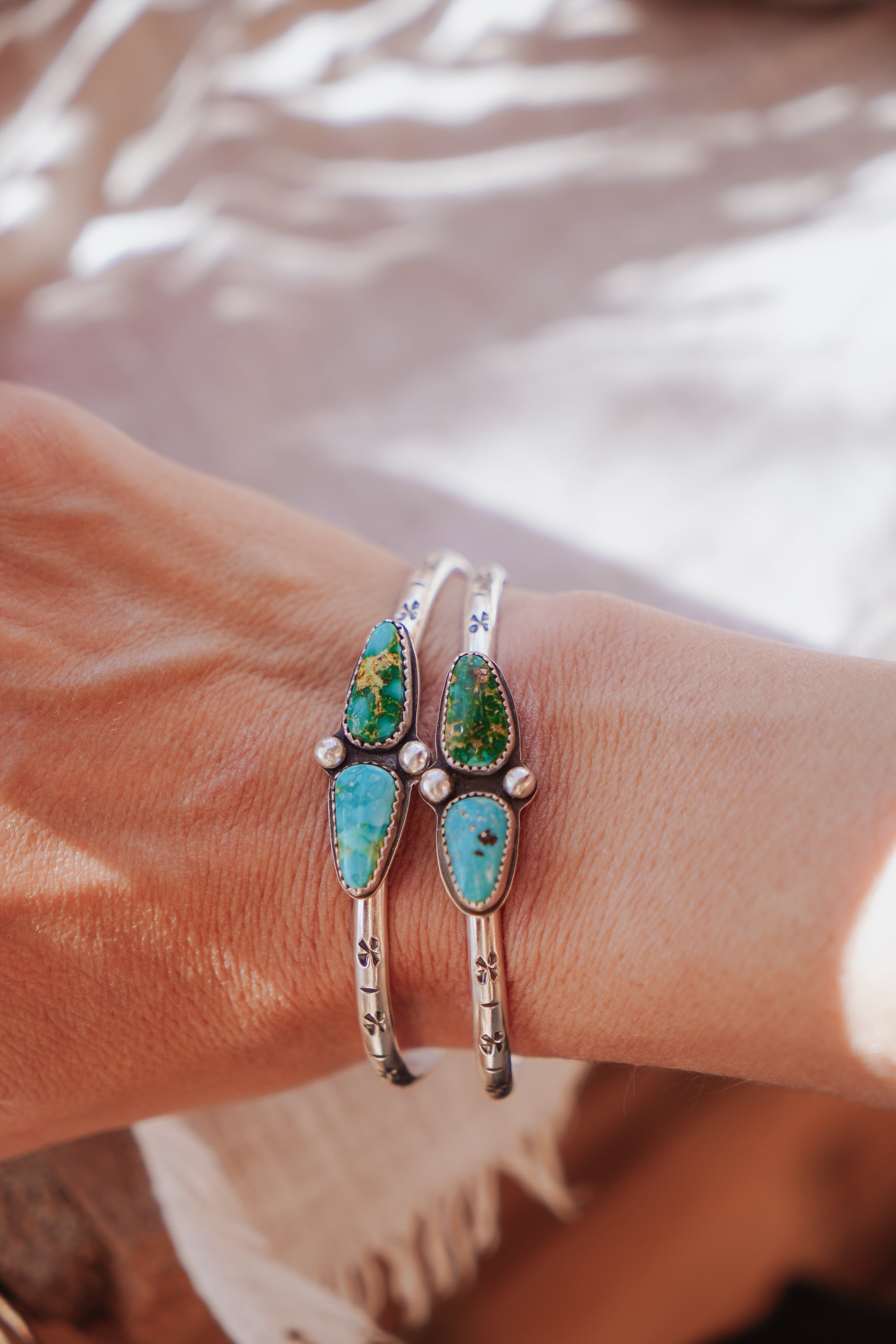 The Westbound Cuff in Sonoran Mountain & Blue Ridge Turquoise
We're in love with this new cuff design! The light blue and darker green turquoise contrast beautifully. You can wear these by themselves or as stacking cuffs with other pieces.

Measures 6 inches (one-inch opening). This cuff is slightly adjustable but we don't recommend adjusting it often. Once you find your fit, adjustments should be kept to a minimum. 
9.25 Sterling Silver with Rainbow Moonstone, Boulder Opal Doublets, Campitos, & Kingman Turquoise.
Handcrafted by Chandra & Andy Derrick in Tucson AZ. 
Packaged Mindfully with post-recycled paper products as well as recyclable packaging.  
The Westbound Cuff in Sonoran Mountain & Blue Ridge Turquoise