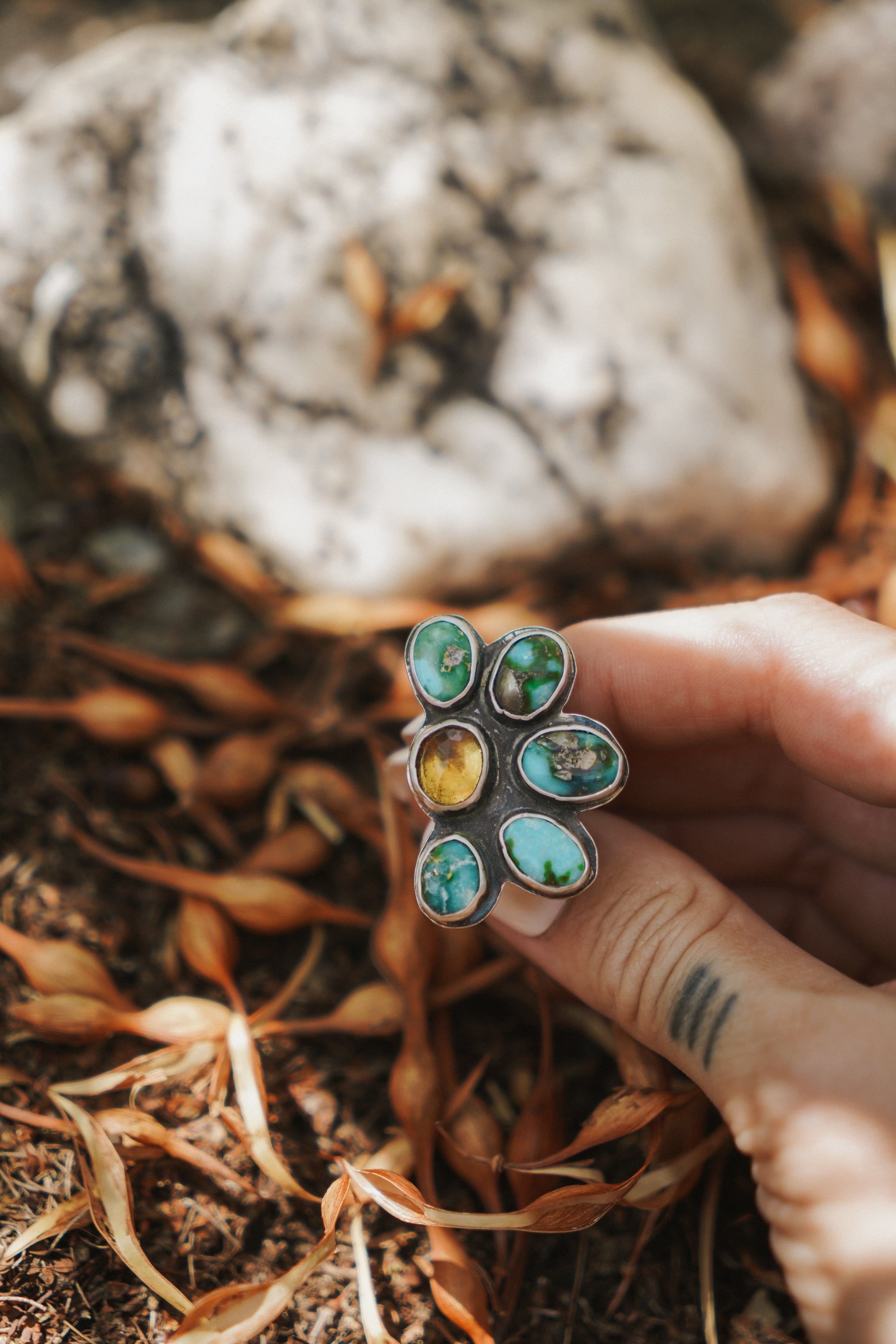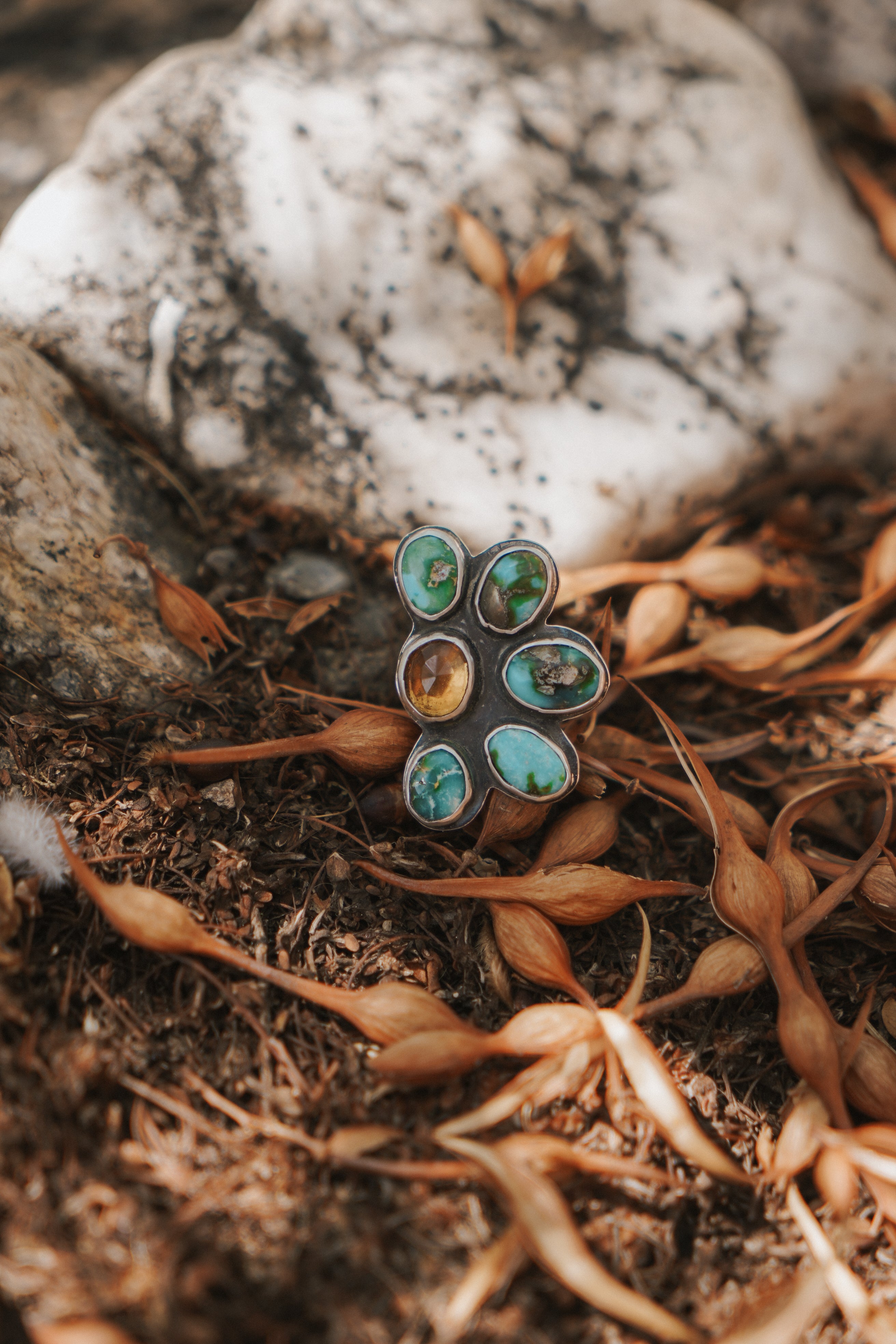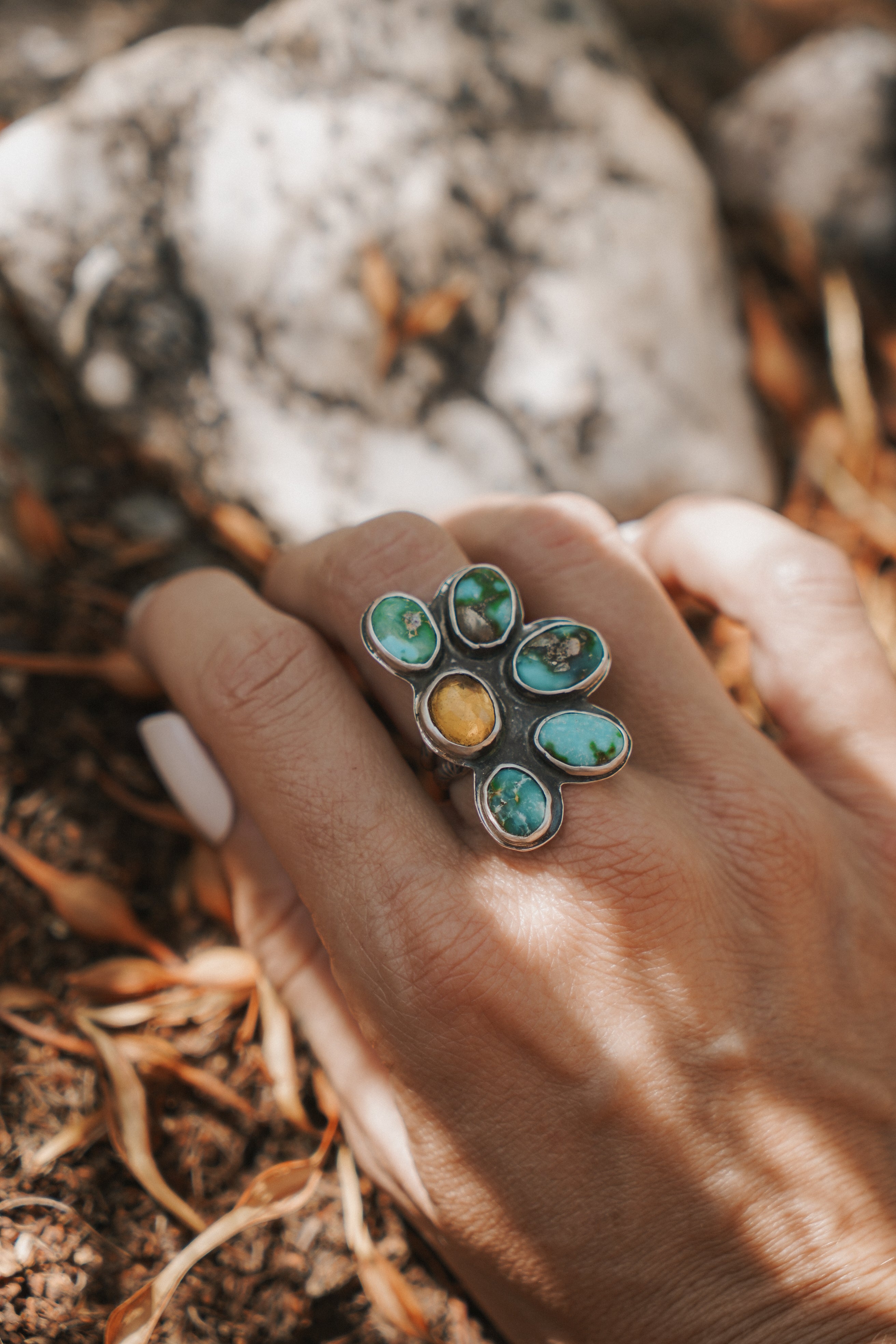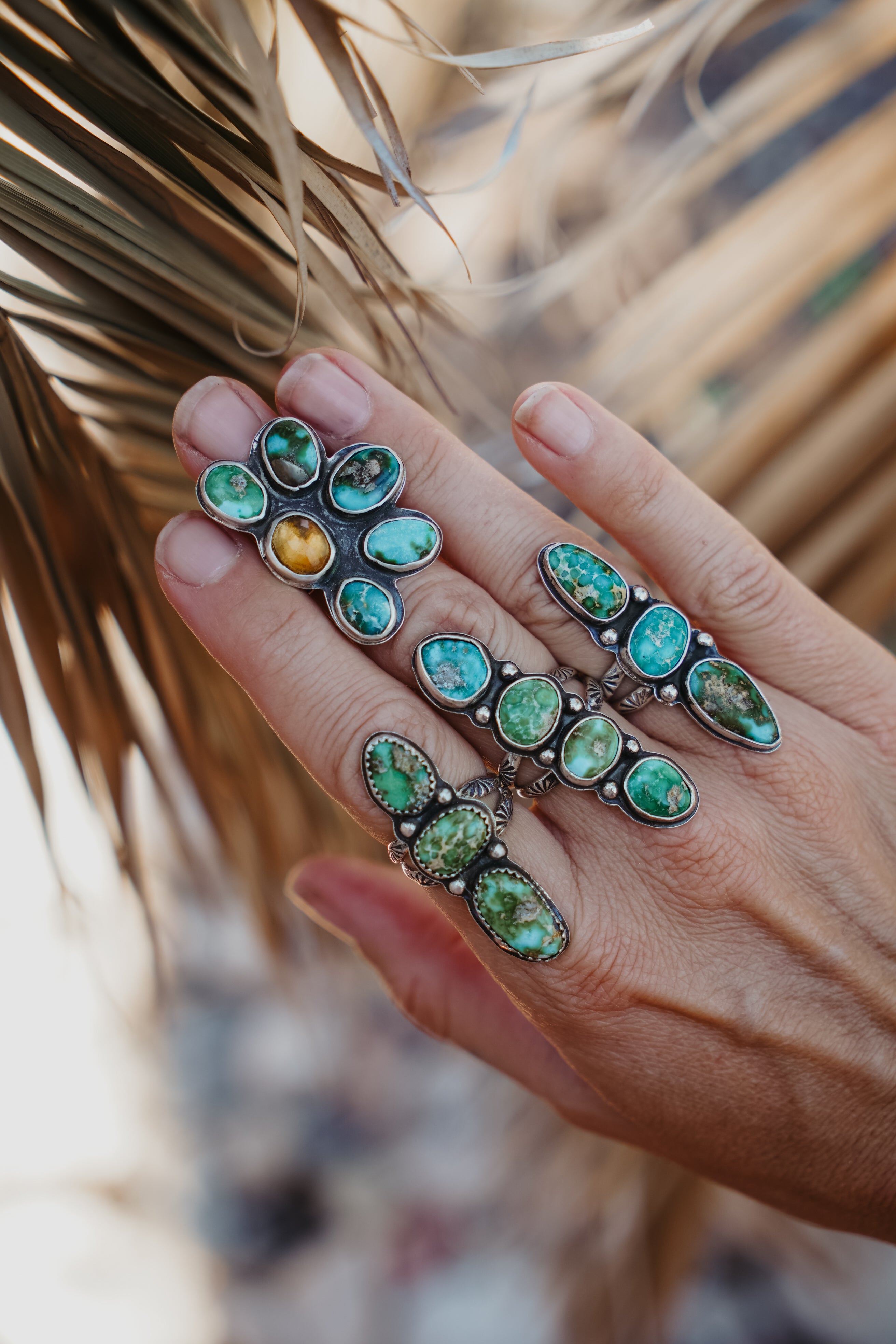 The Sun Flair Ring with Citrine & Sonoran Gold (Size 7)
Oh la la- this is such a fun new take on the Sun Flair design! The lighter tones of the central Citrine stone next to the Sonoran Gold Turquoise makes for such a fun, summer style.

Made with Sterling Silver, Citrine, and Sonoran Gold Turquoise.
Size 7
Handcrafted by Chandra Rae in Tucson AZ. 
Packaged Mindfully with post-recycled paper products as well as recyclable packaging.  
The Sun Flair Ring with Citrine & Sonoran Gold (Size 7)