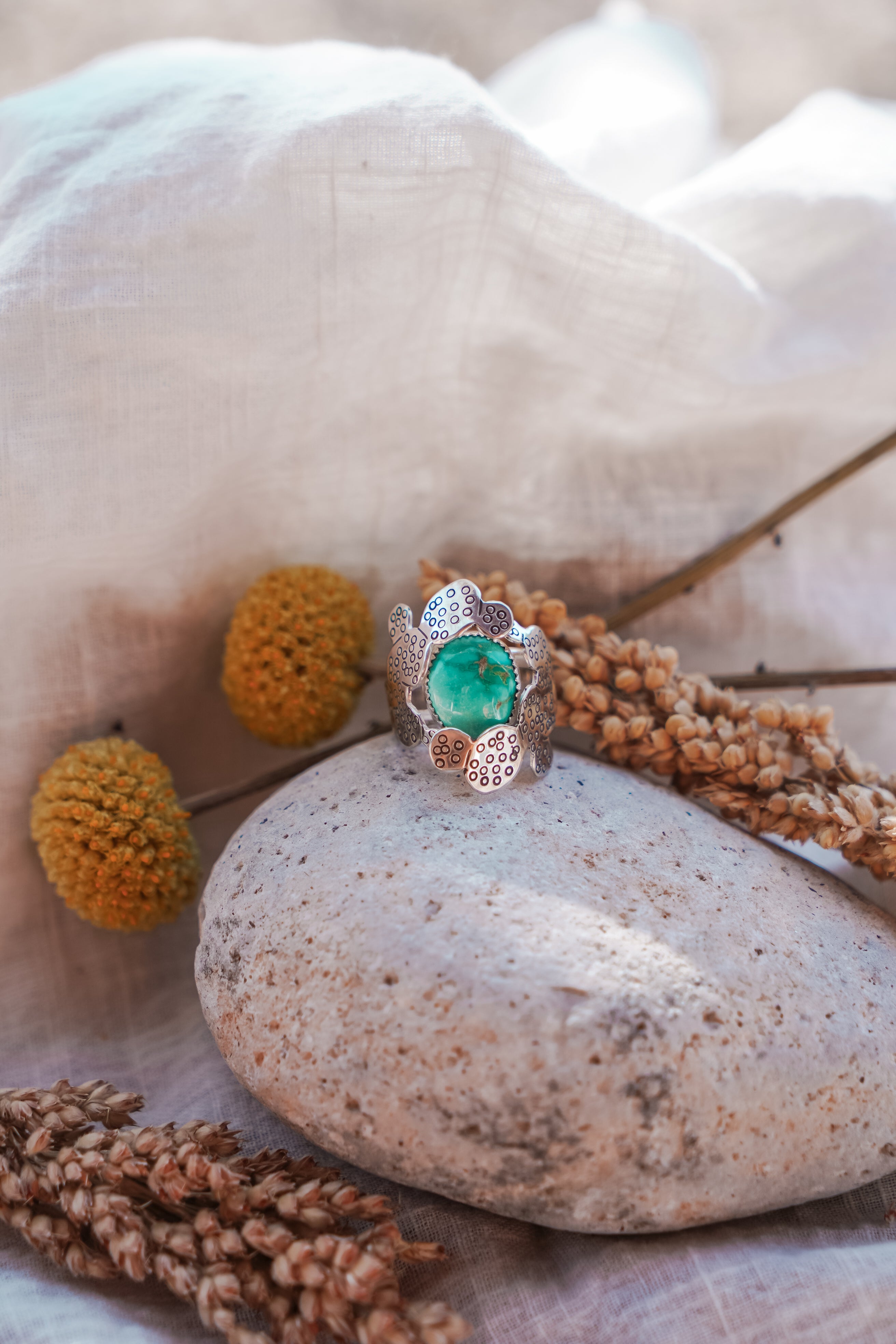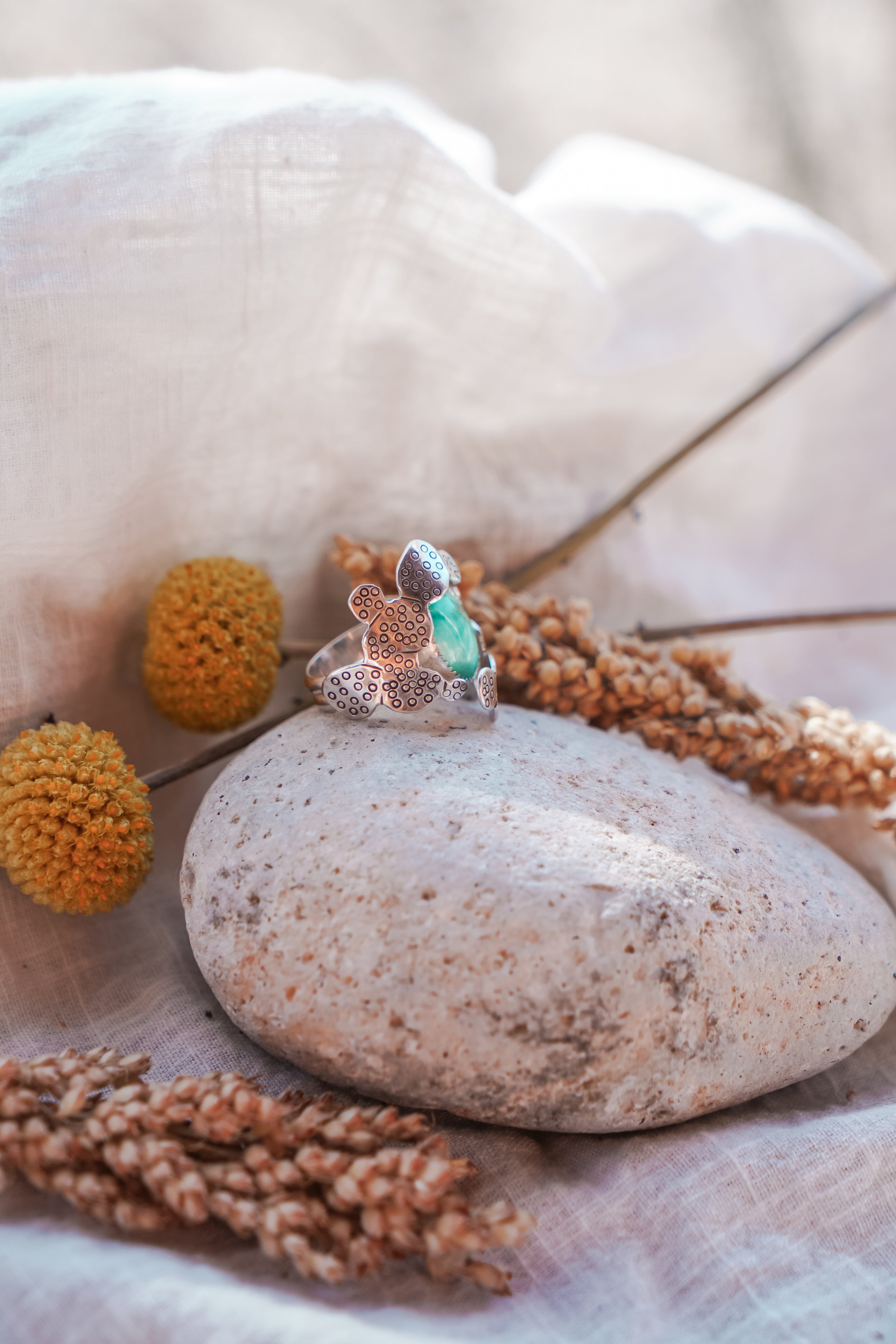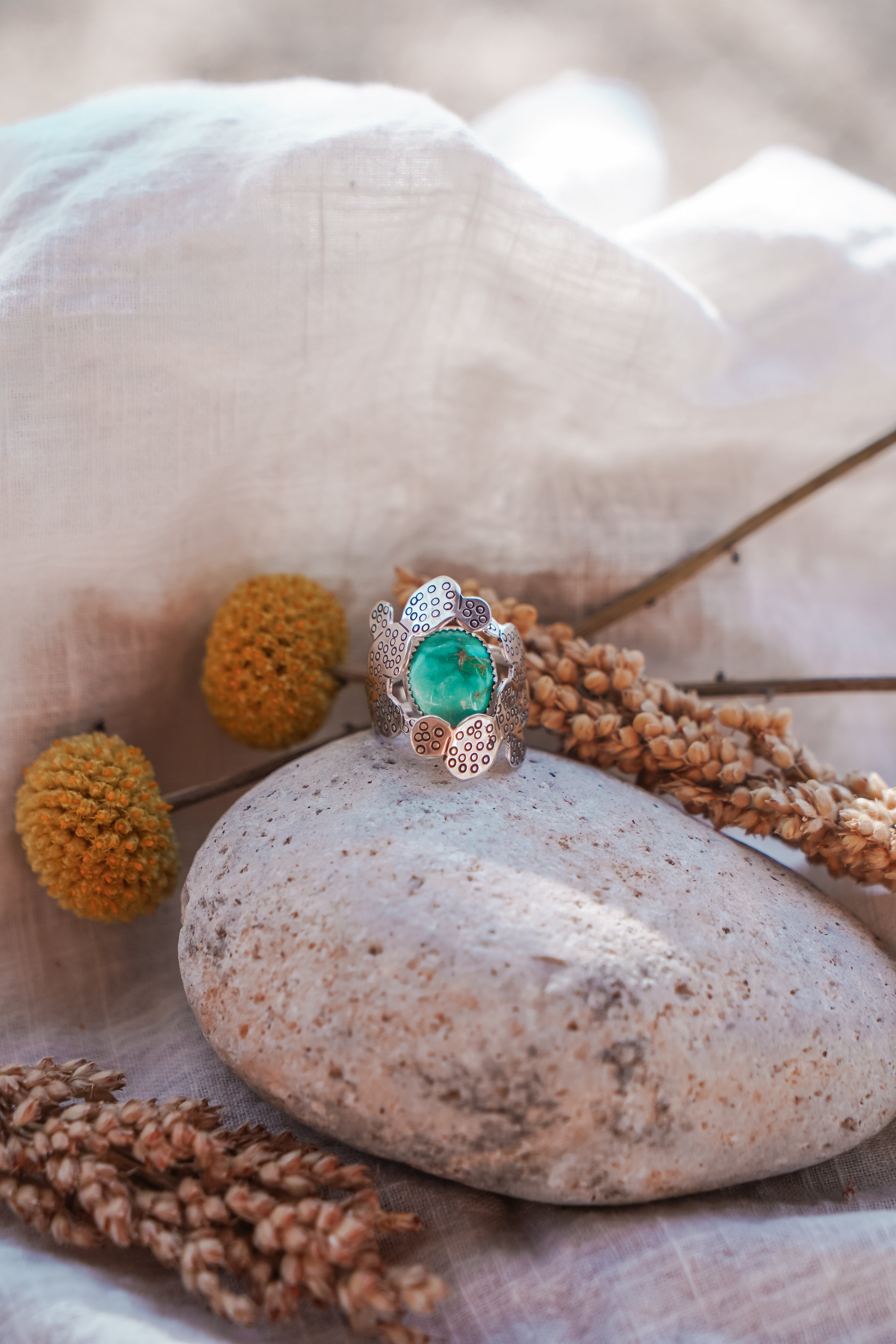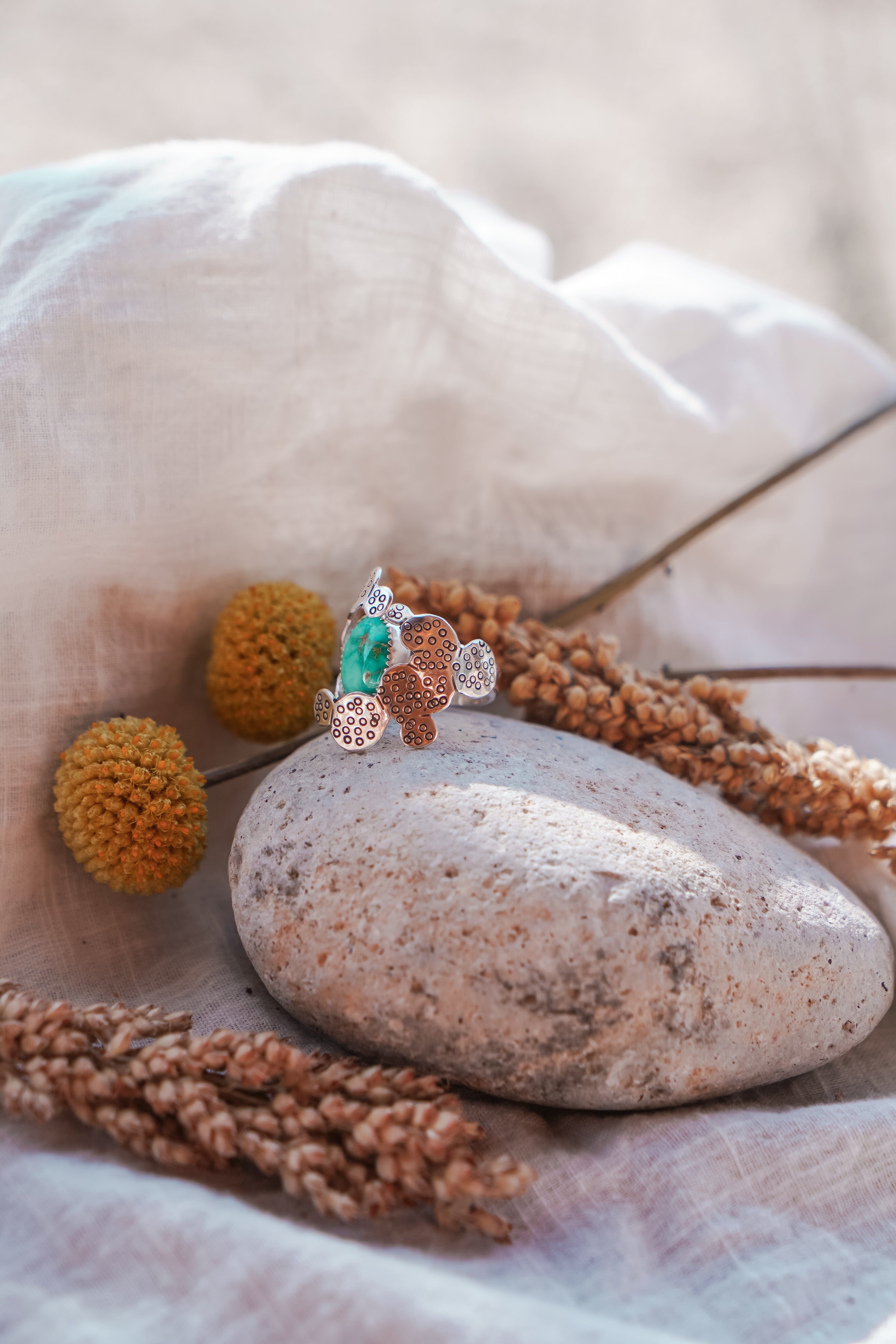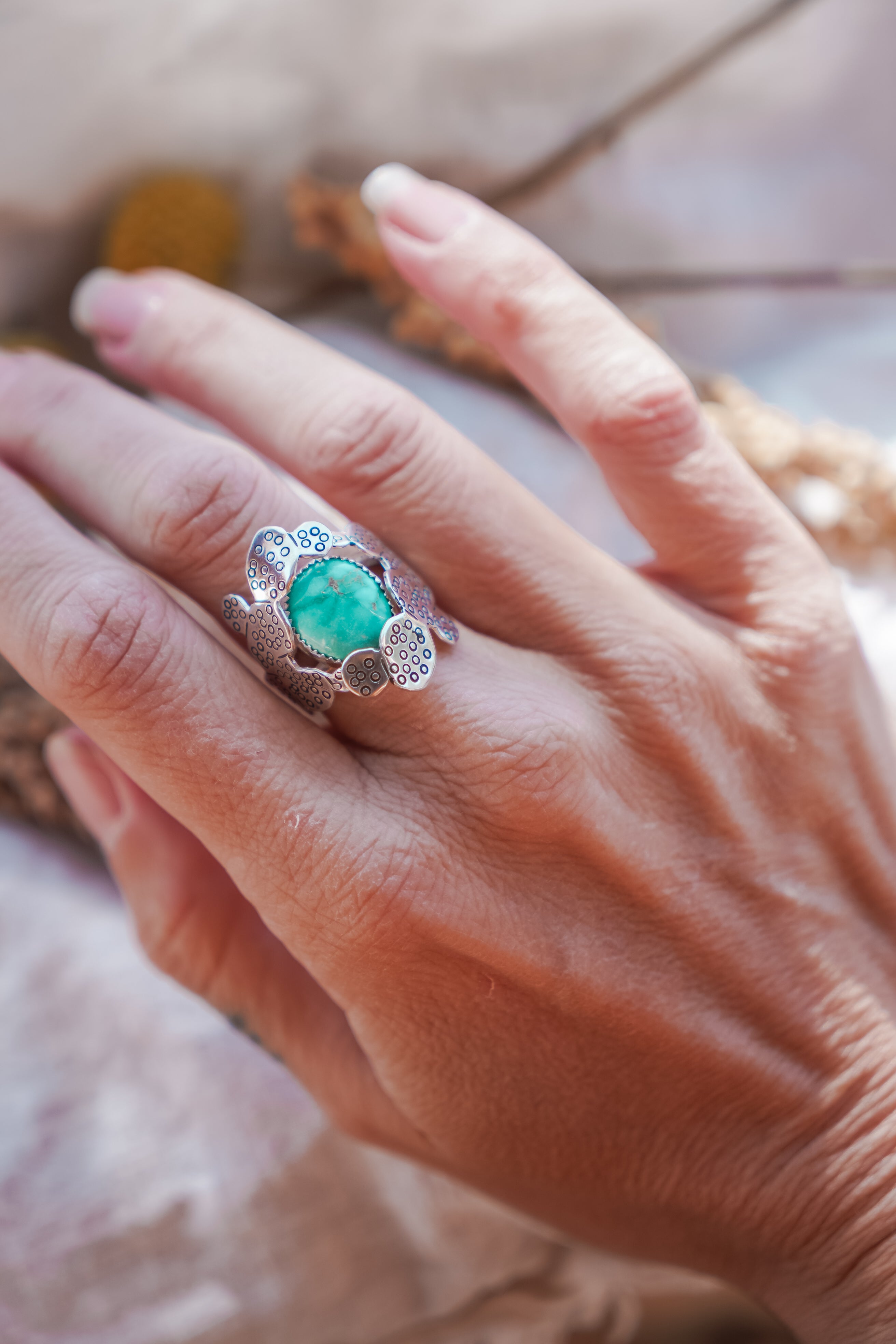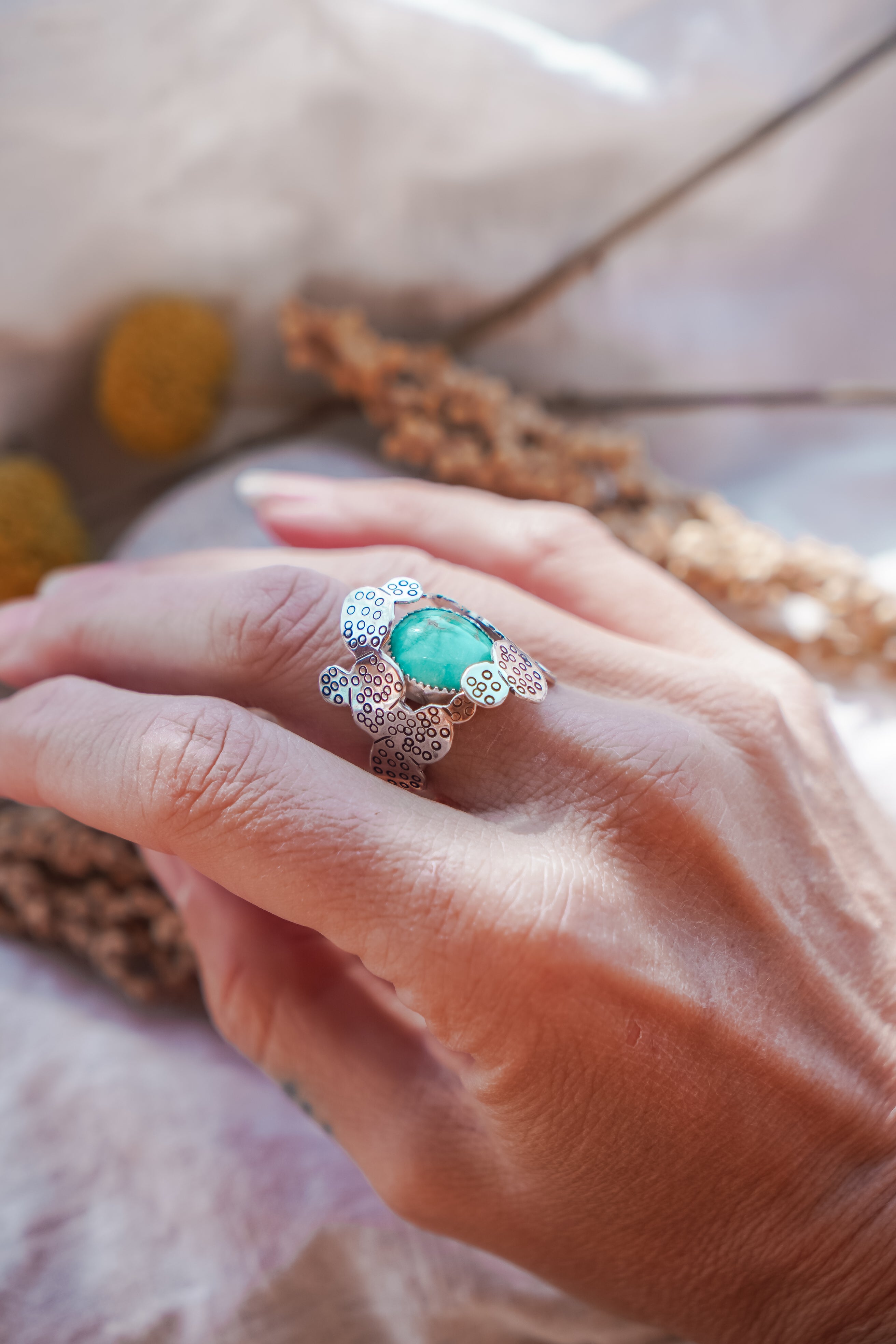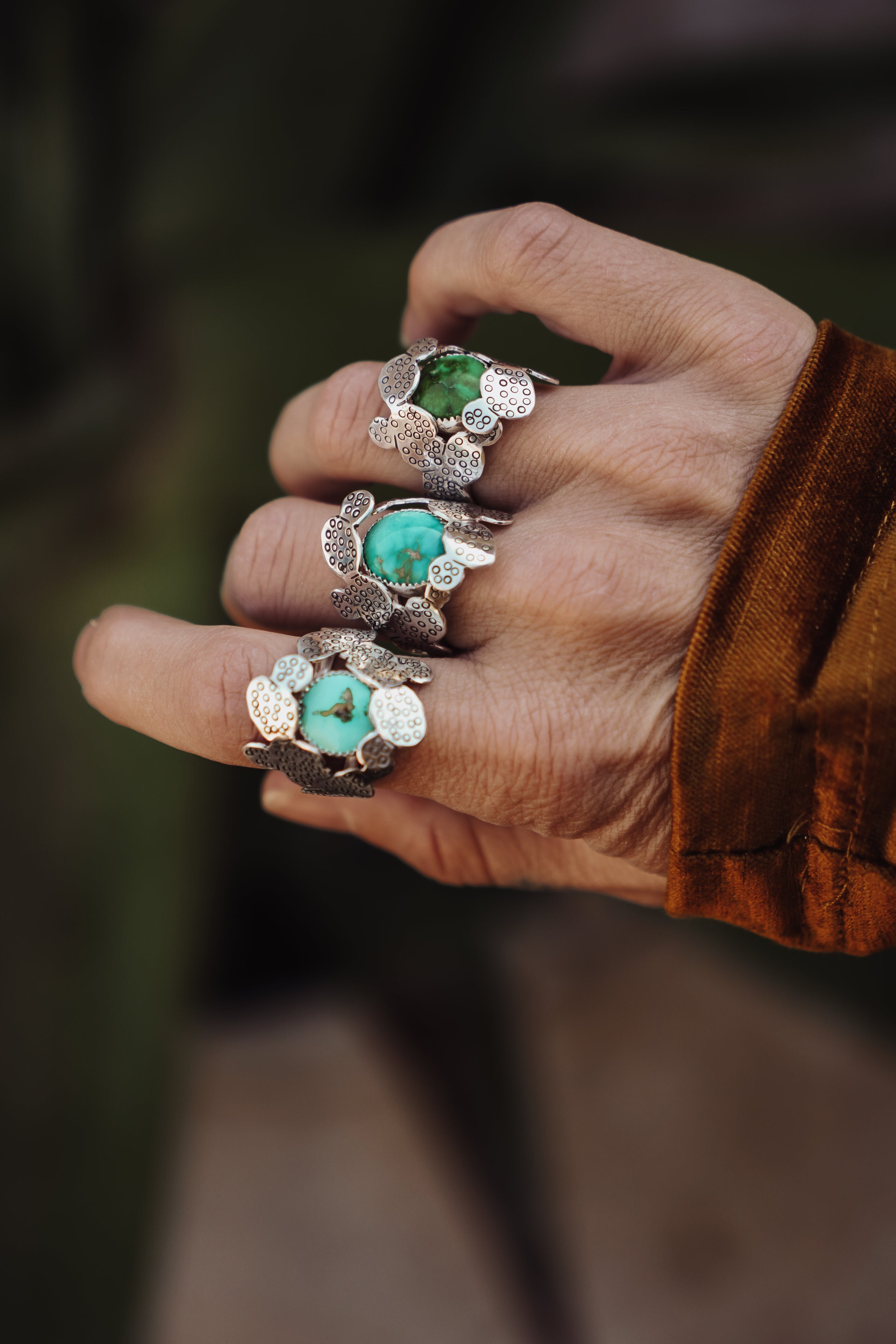 The Prickly Pear Ring in Emerald Valley Turquoise (Size 6.5)
I can't express how excited we are about these new prickly pear cactus rings. So much of our creative inspiration comes from desert plants, light and colors and these rings capture it all in one piece. I can't wait for a fellow desert lover to snag this one!
9.25 Sterling Silver & Emerald Valley Turquoise.

Size 6.5
Handcrafted by Chandra Rae in Tucson AZ. 
Packaged Mindfully with post-recycled paper products as well as recyclable packaging.  
The Prickly Pear Ring in Emerald Valley Turquoise (Size 6.5)