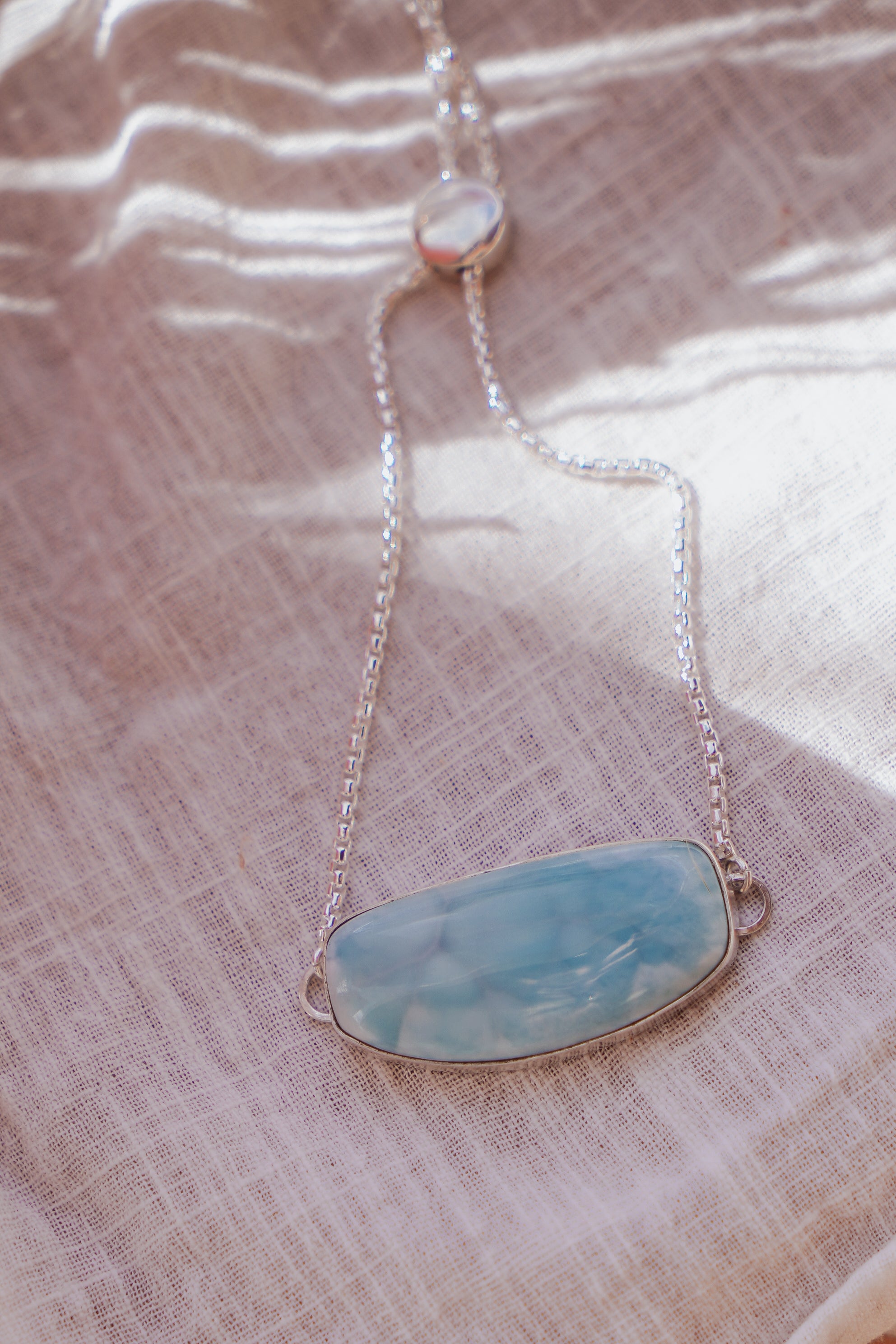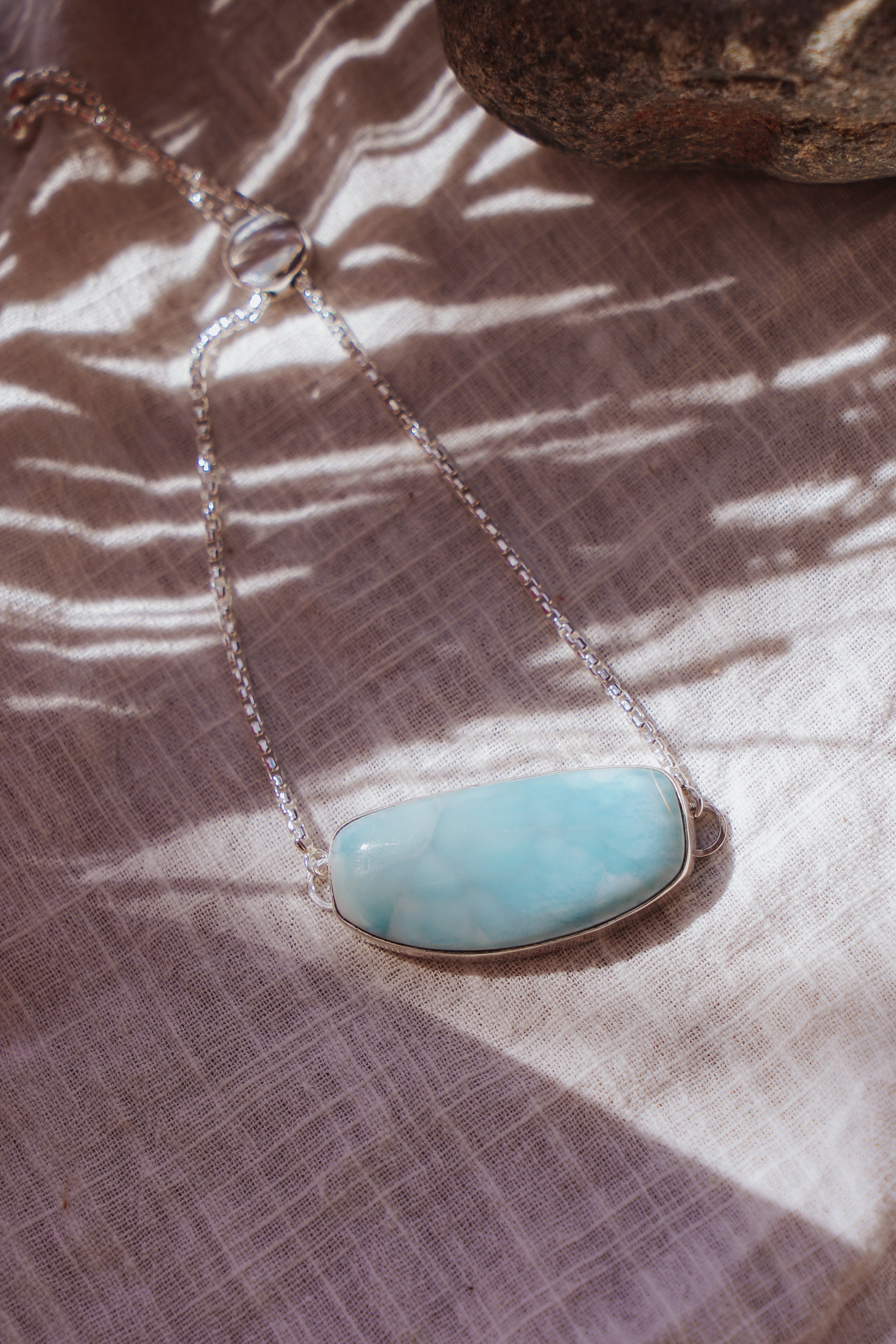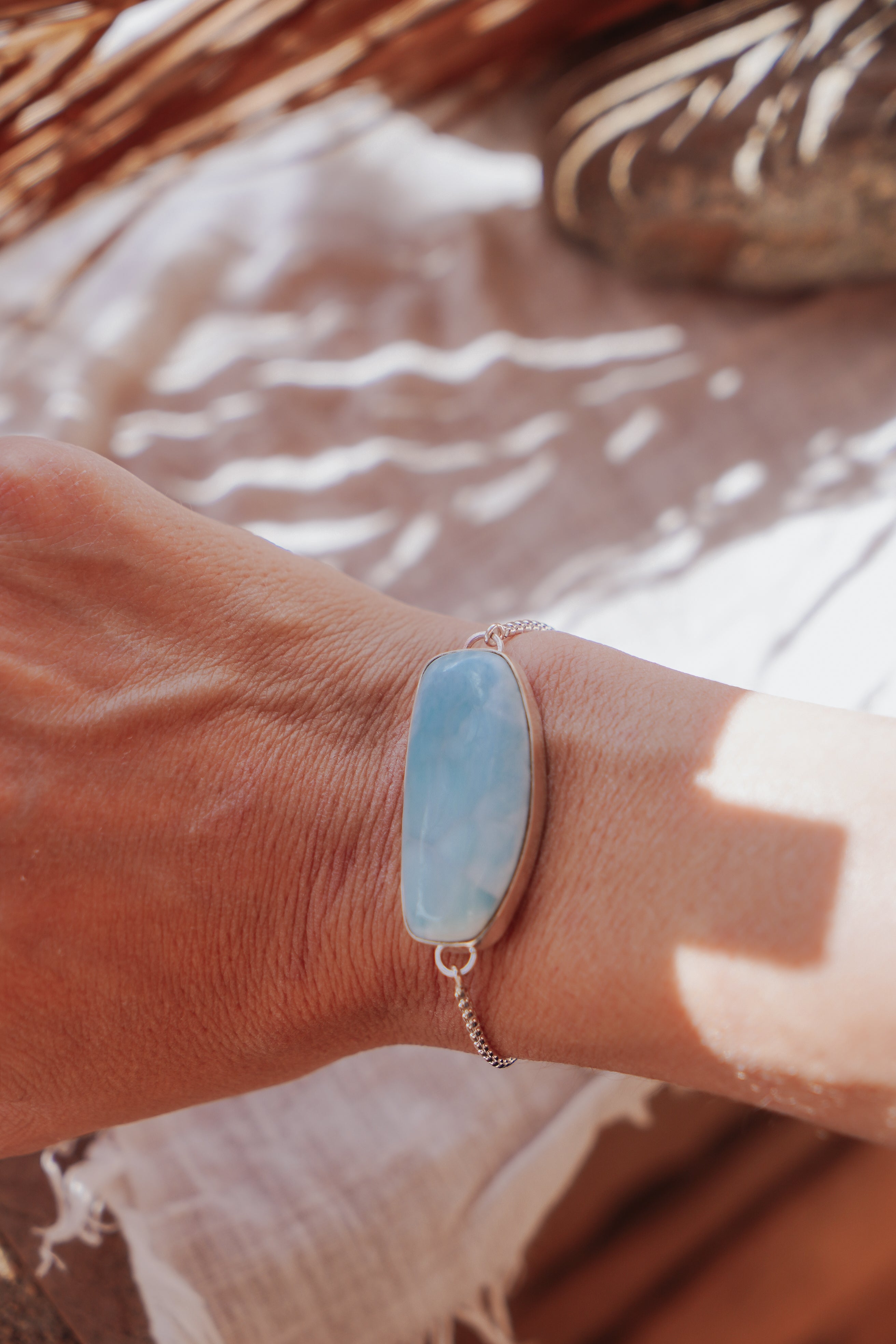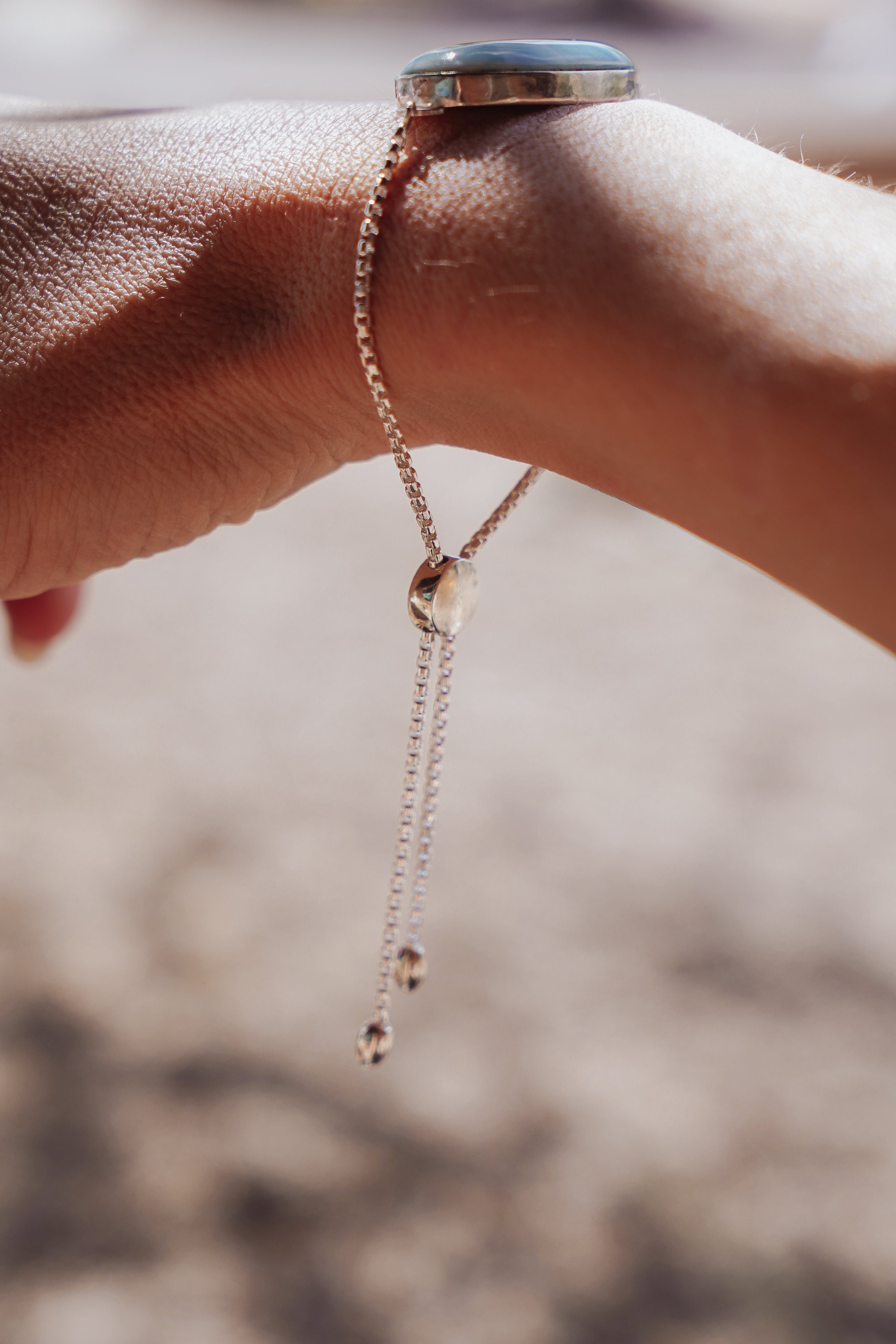 The Out West Bracelet in Larimar
I'm so excited to bring these adjustable box chain bracelets back! They're super light-weight and easy to adjust. I love them!
The .925 Sterling Silver box chain fits over small to medium sized hands.
Handcrafted by Chandra & Andy Derrick in Tucson AZ. 
Packaged Mindfully with post-recycled paper products as well as recyclable packaging. 
The Out West Bracelet in Larimar