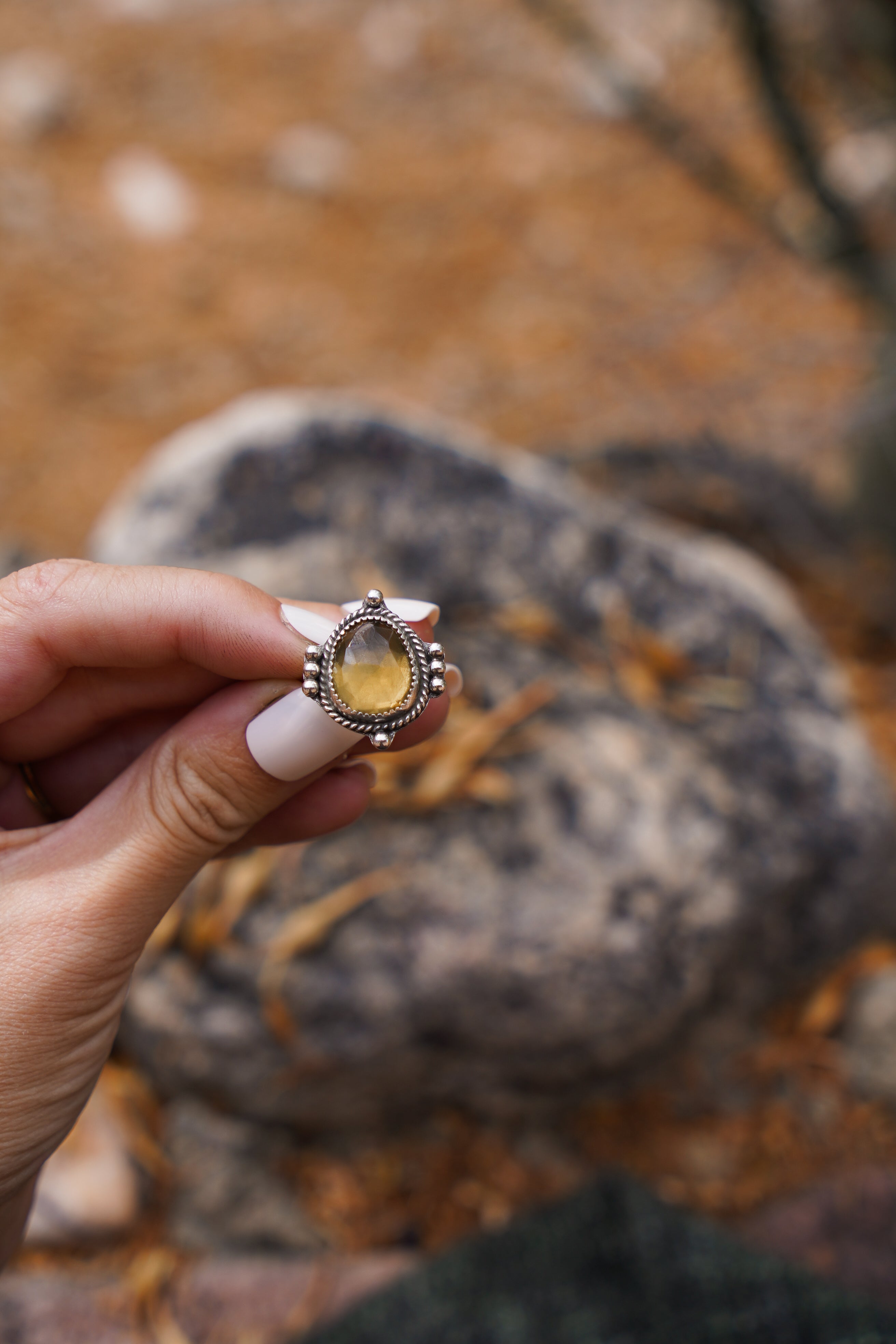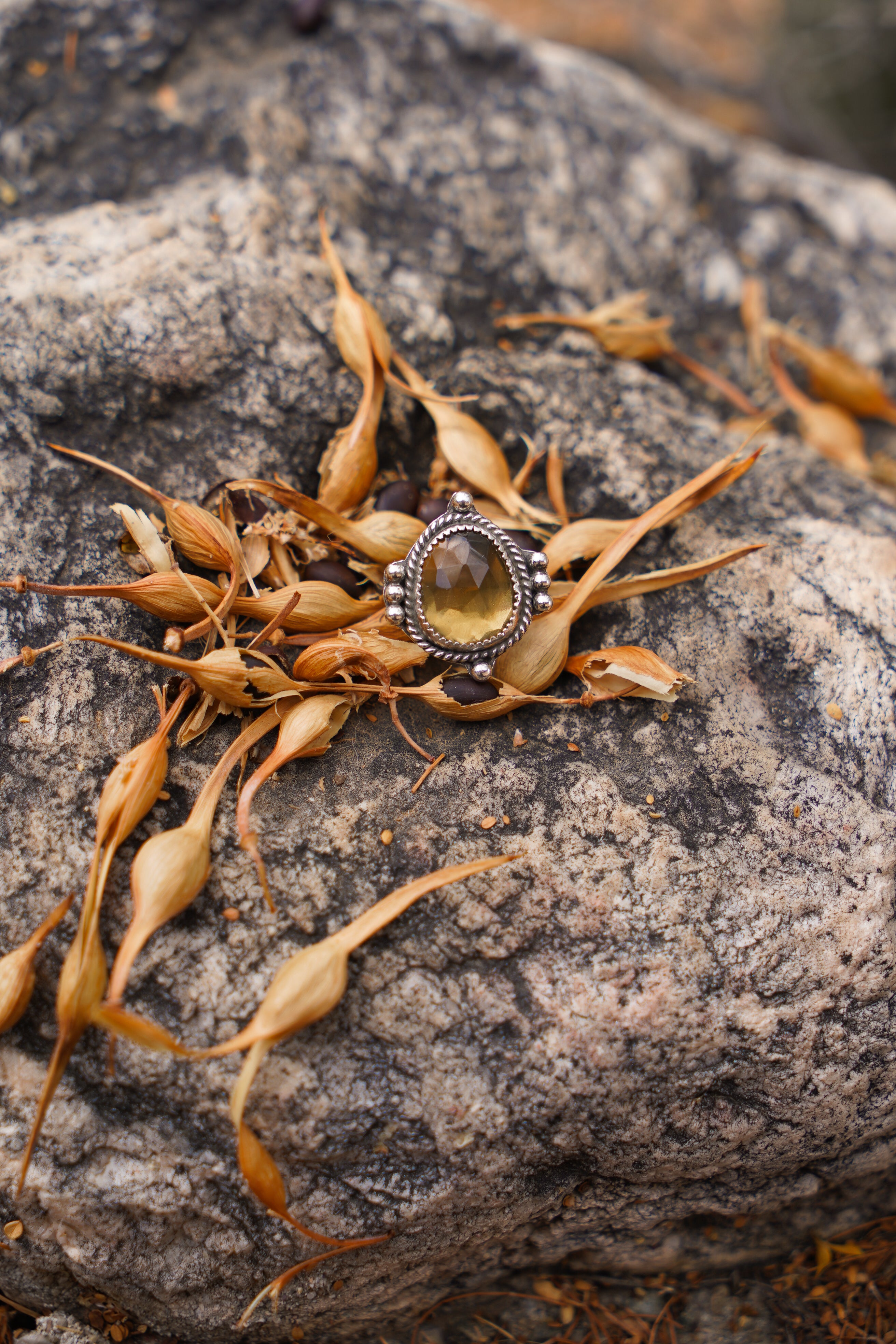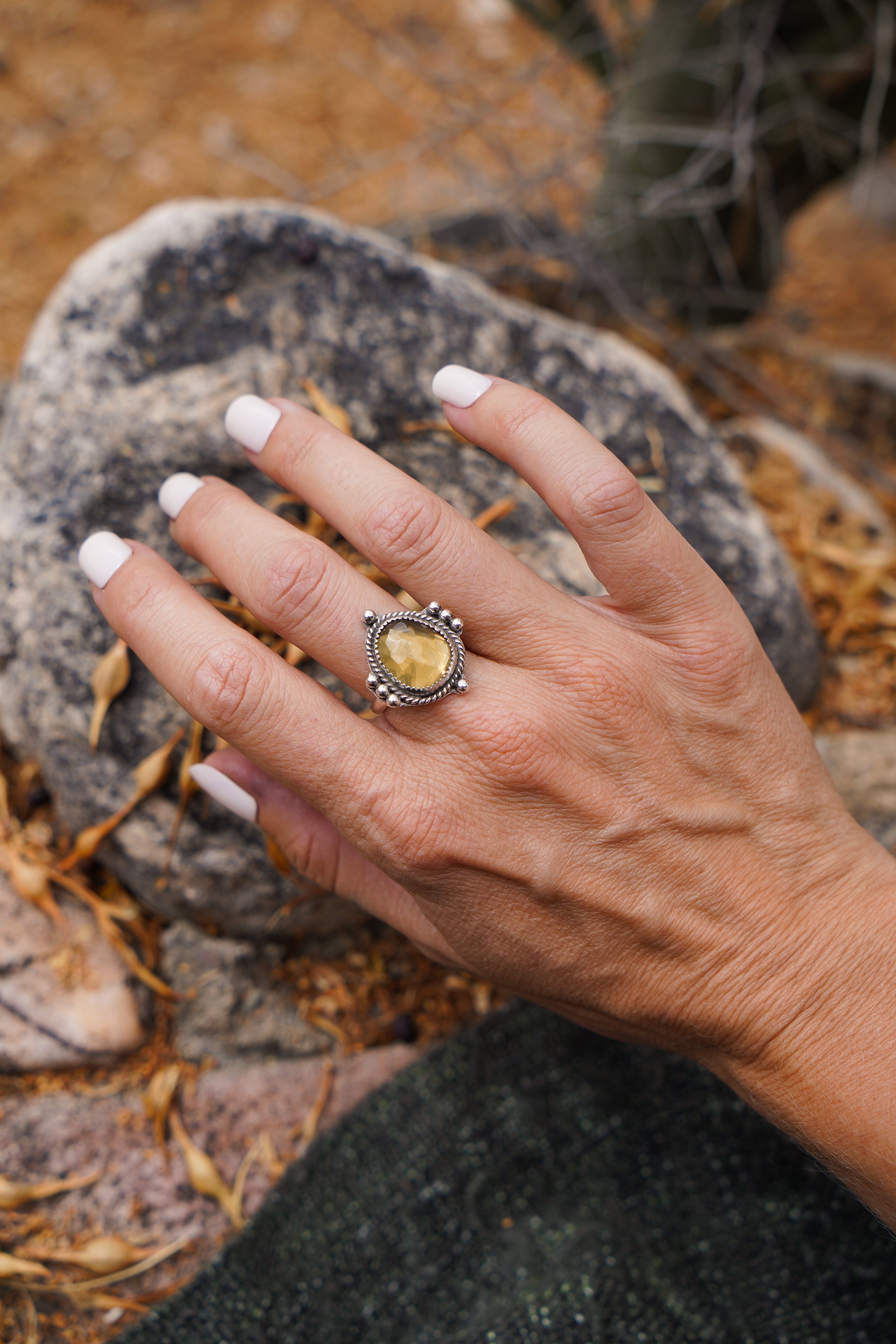 The Nova Ring with Honey Quartz (Size 8)
I'm so excited to finally be using these faceted gemstones! Just put them in some sunlight and let the magic happen. I love the way they turned out with the Nova design. 
Sterling Silver.
Size 8
Handcrafted by Chandra Rae in Tucson AZ. 
Packaged Mindfully with post-recycled paper products as well as recyclable packaging.  
The Nova Ring with Honey Quartz (Size 8)