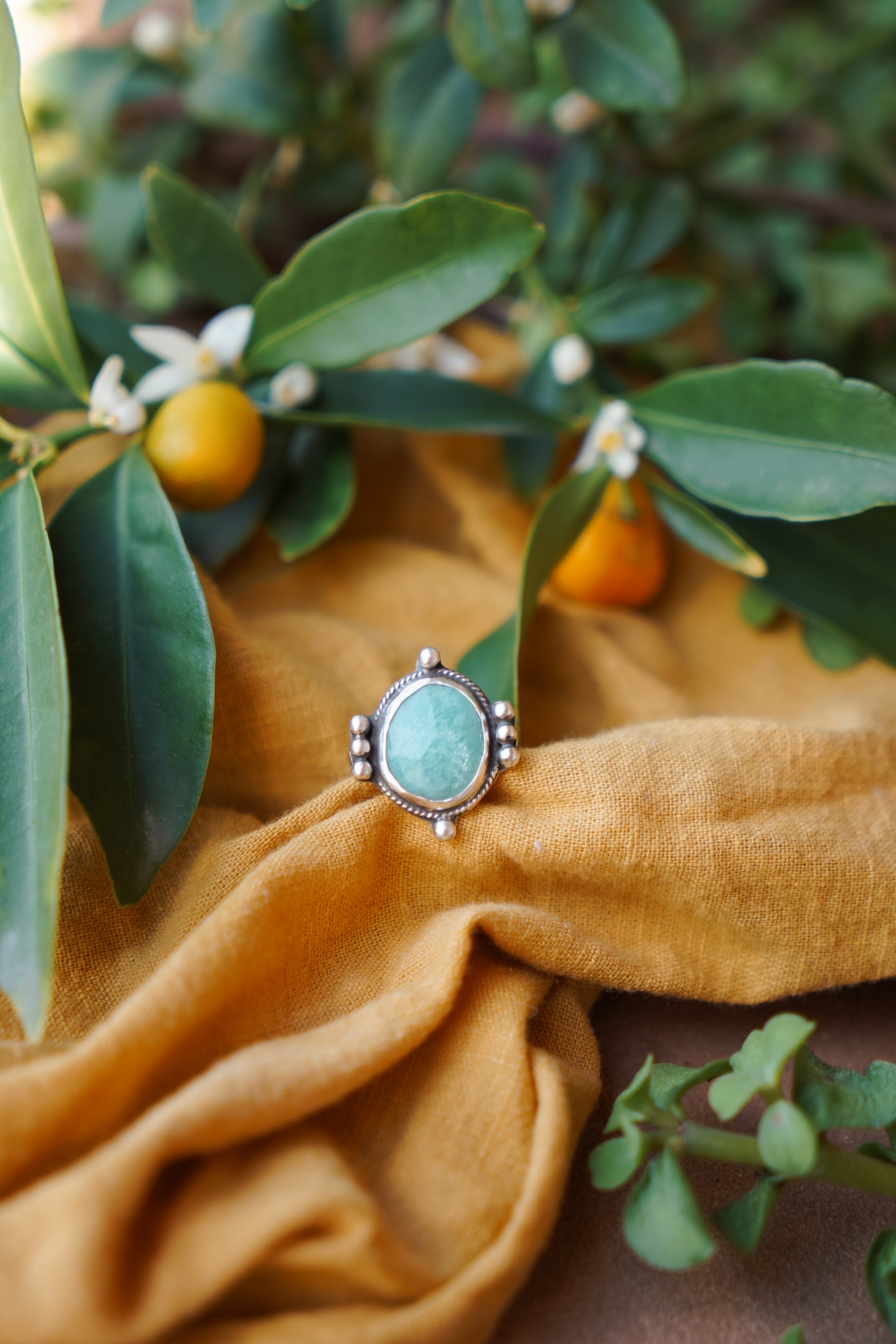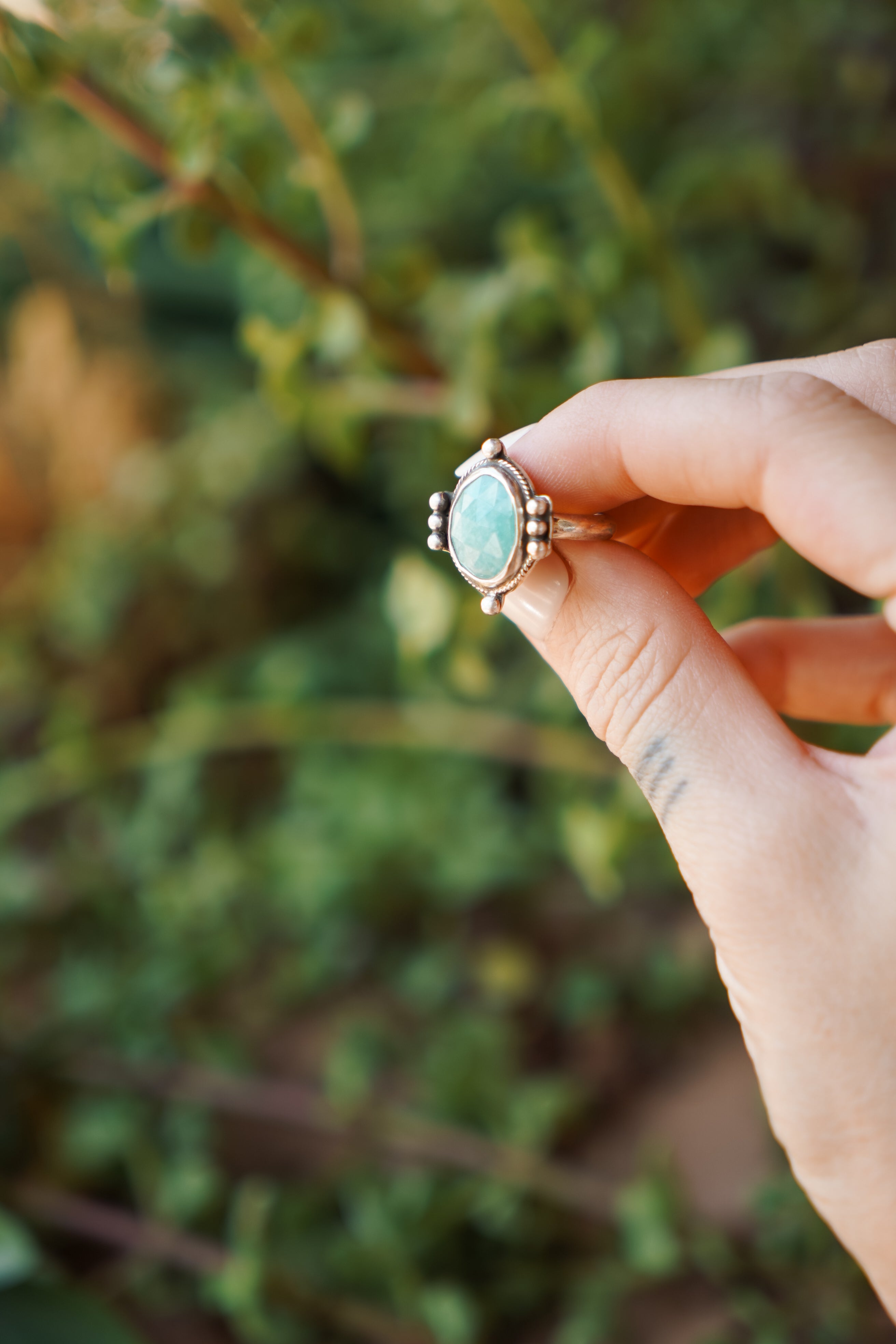 The Nova Ring in Peruvian Amazonite (size 6.5)
This faceted Peruvian Amazonite is so pretty in person! Just put it in some sunlight and let the magic happen. I love the way it turned out with the Nova design. 
Made with Sterling Silver & Peruvian Amazonite.
Size 6.5
Handcrafted by Chandra Rae in Tucson AZ. 
Packaged Mindfully with post-recycled paper products as well as recyclable packaging.  
The Nova Ring in Peruvian Amazonite (size 6.5)