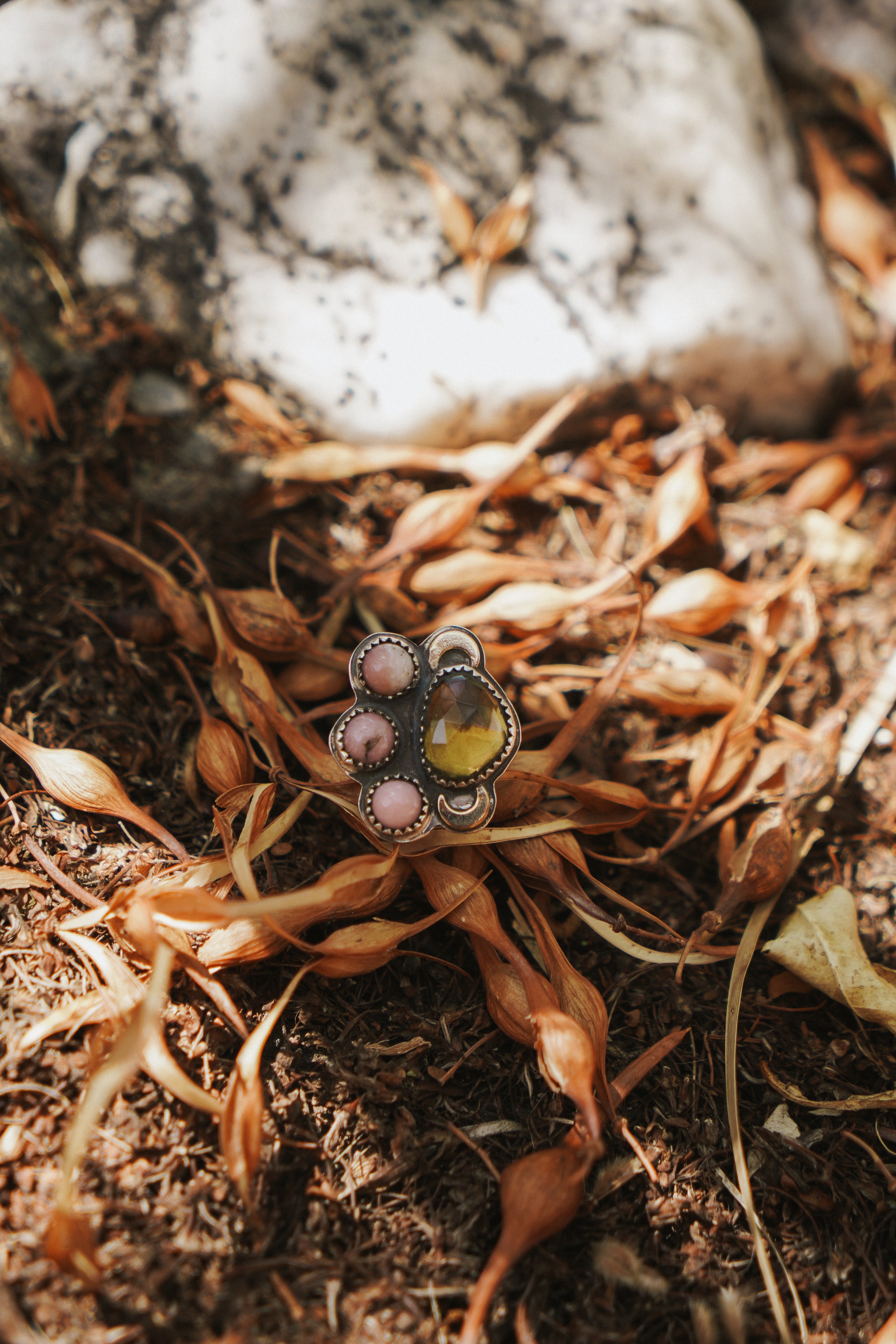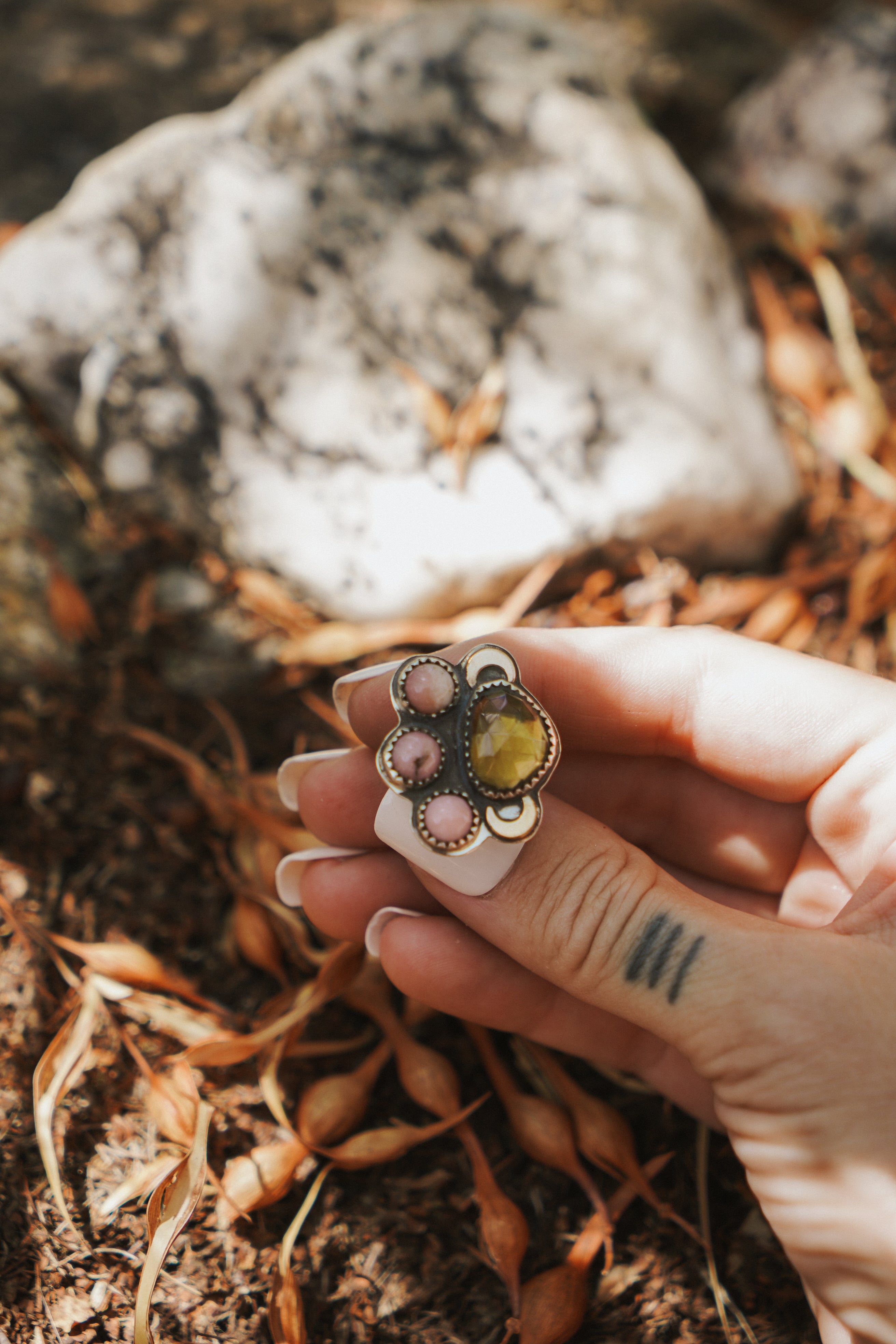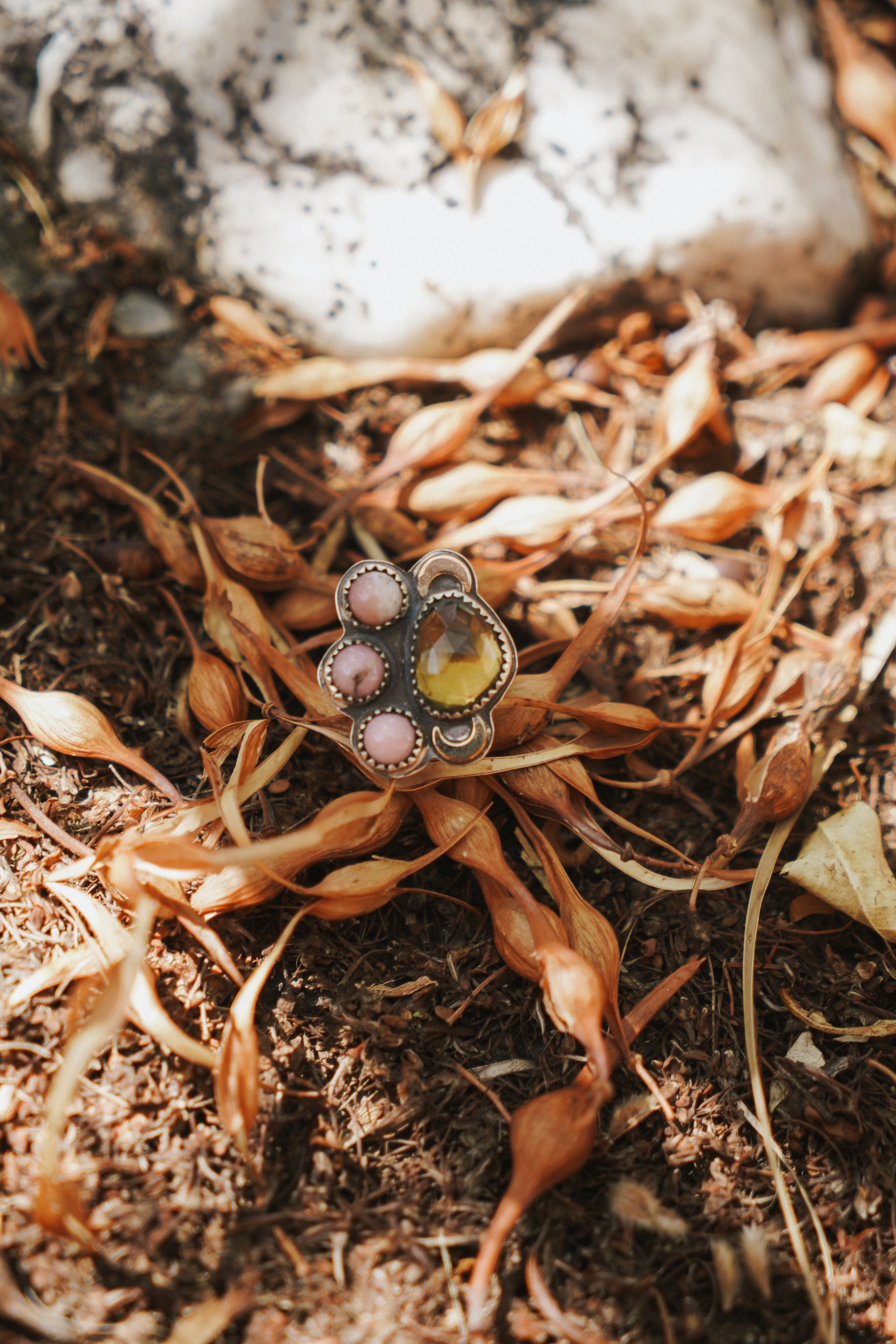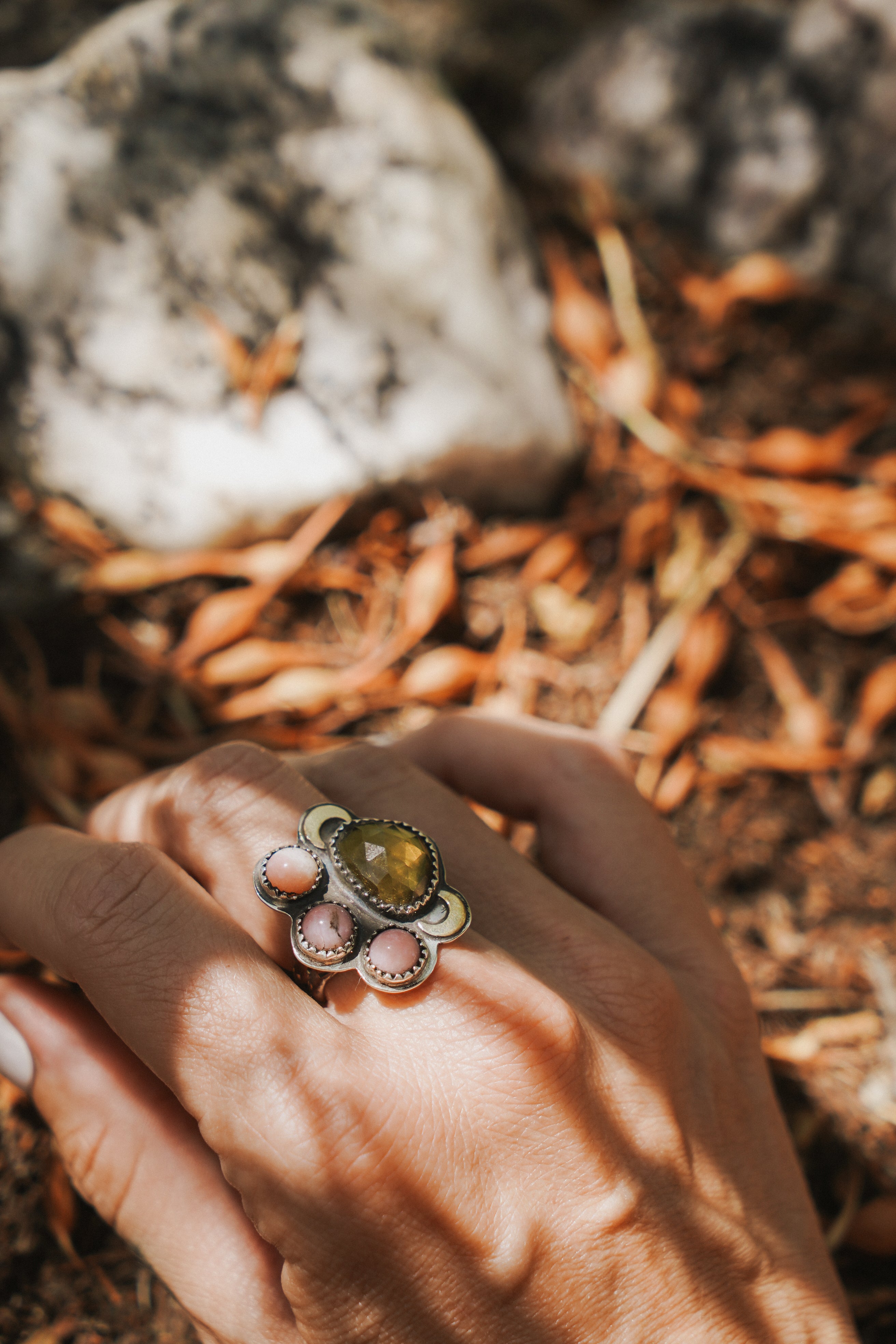 The Moon Goddess Ring in Honey Quartz & Pink Opal w/ Gold-Filled Moons (Size 7.5)
The Moon Goddess Ring is back in a whole new color style- so fun! I love the way this faceted honey quartz captures sunlight and mixes with the pink opal.

Made with Sterling Silver, Honey Quartz, and Pink Opal, with 14k Gold-Filled moons.
Size 7.5
Handcrafted by Chandra Rae in Tucson AZ. 
Packaged Mindfully with post-recycled paper products as well as recyclable packaging.  
The Moon Goddess Ring in Honey Quartz & Pink Opal w/ Gold-Filled Moons (Size 7.5)