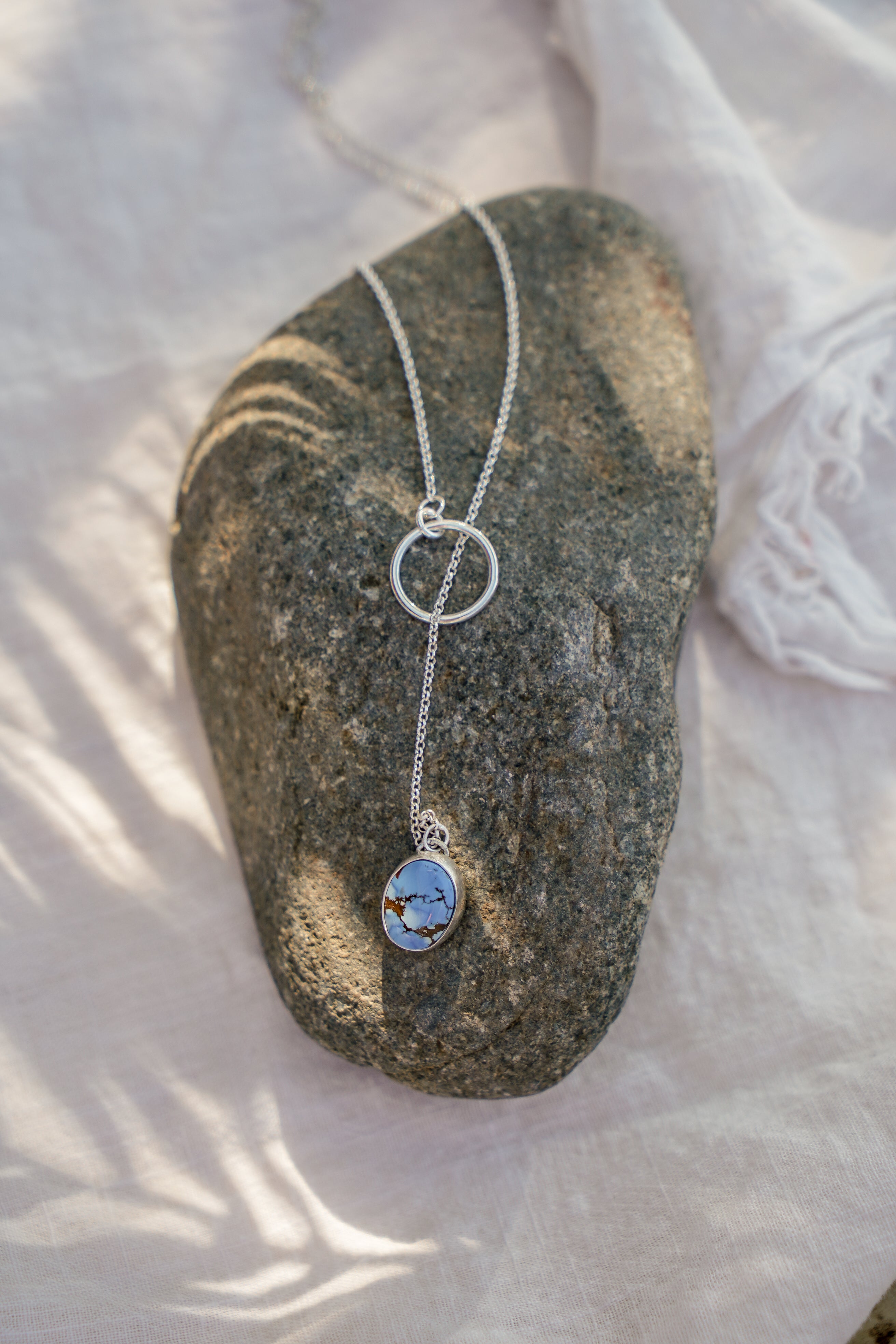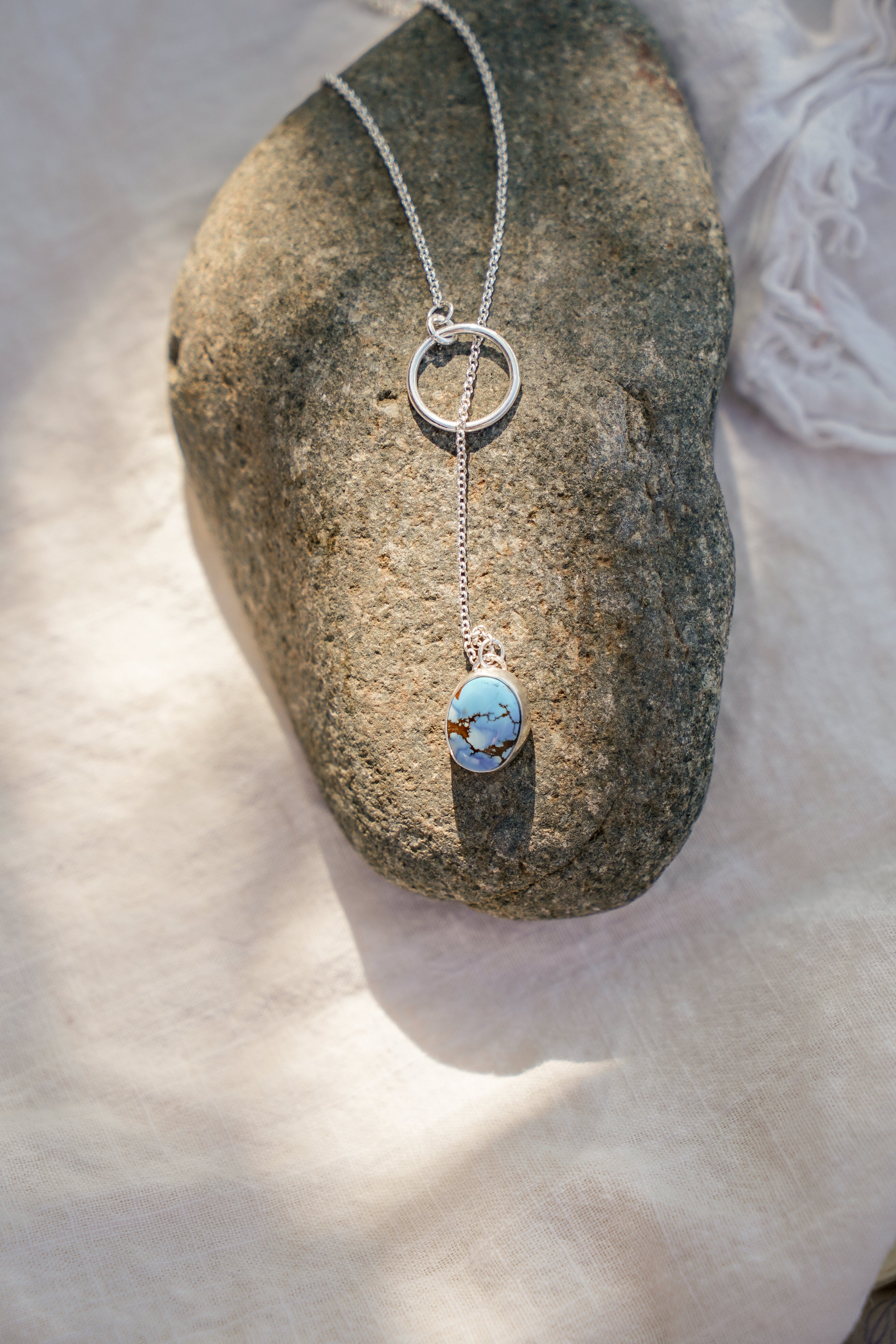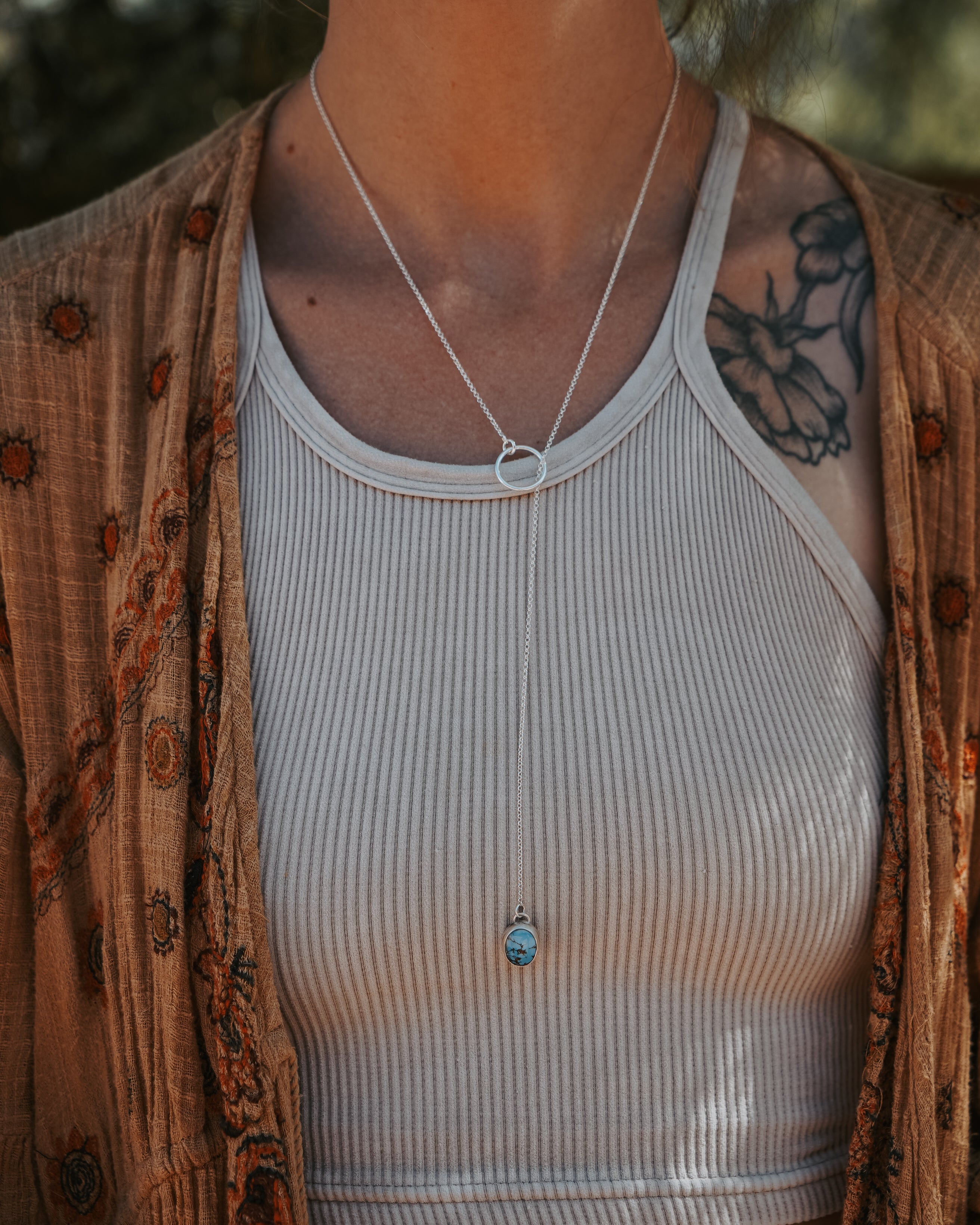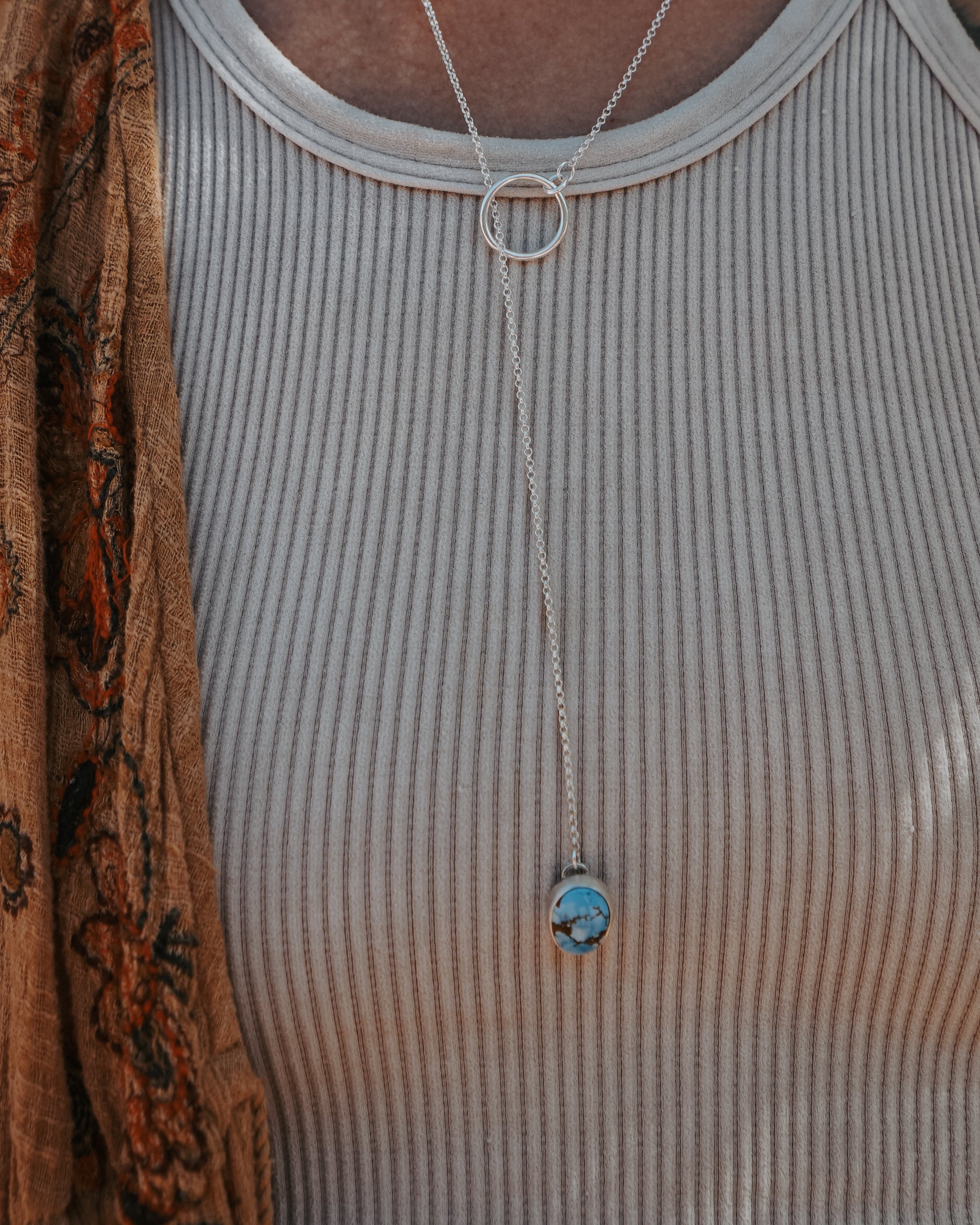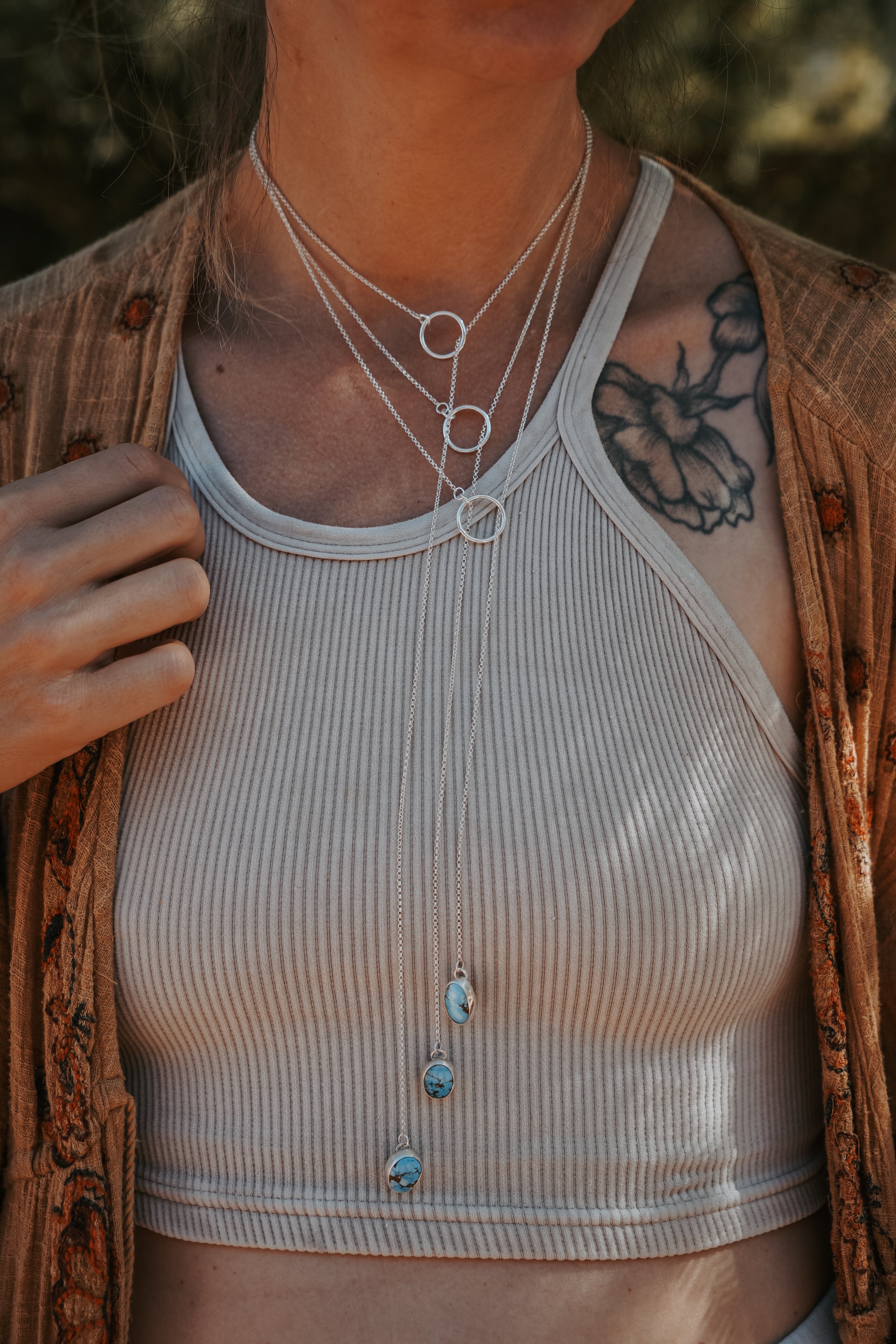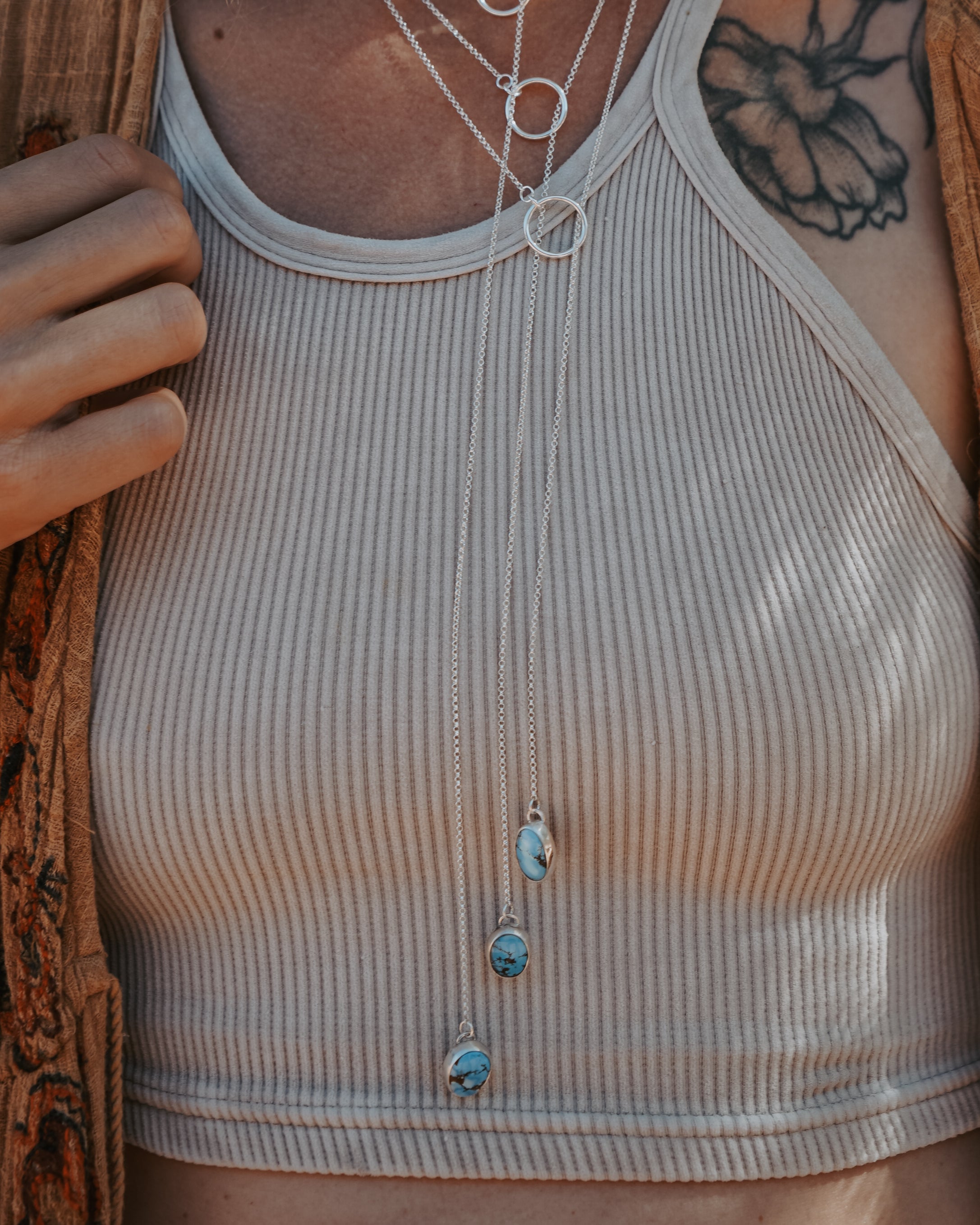 The Lariat in Golden Hill Turquoise
We've had an idea for these dainty lariats for a while now and we're so excited they're finally here. These are so fun and can be adjusted high, low, or anywhere in the middle. 
24" chain in .925 Sterling Silver

Handcrafted by Chandra & Andy Derrick in Tucson AZ. 
Packaged Mindfully with post-recycled paper products as well as recyclable packaging.  
The Lariat in Golden Hill Turquoise