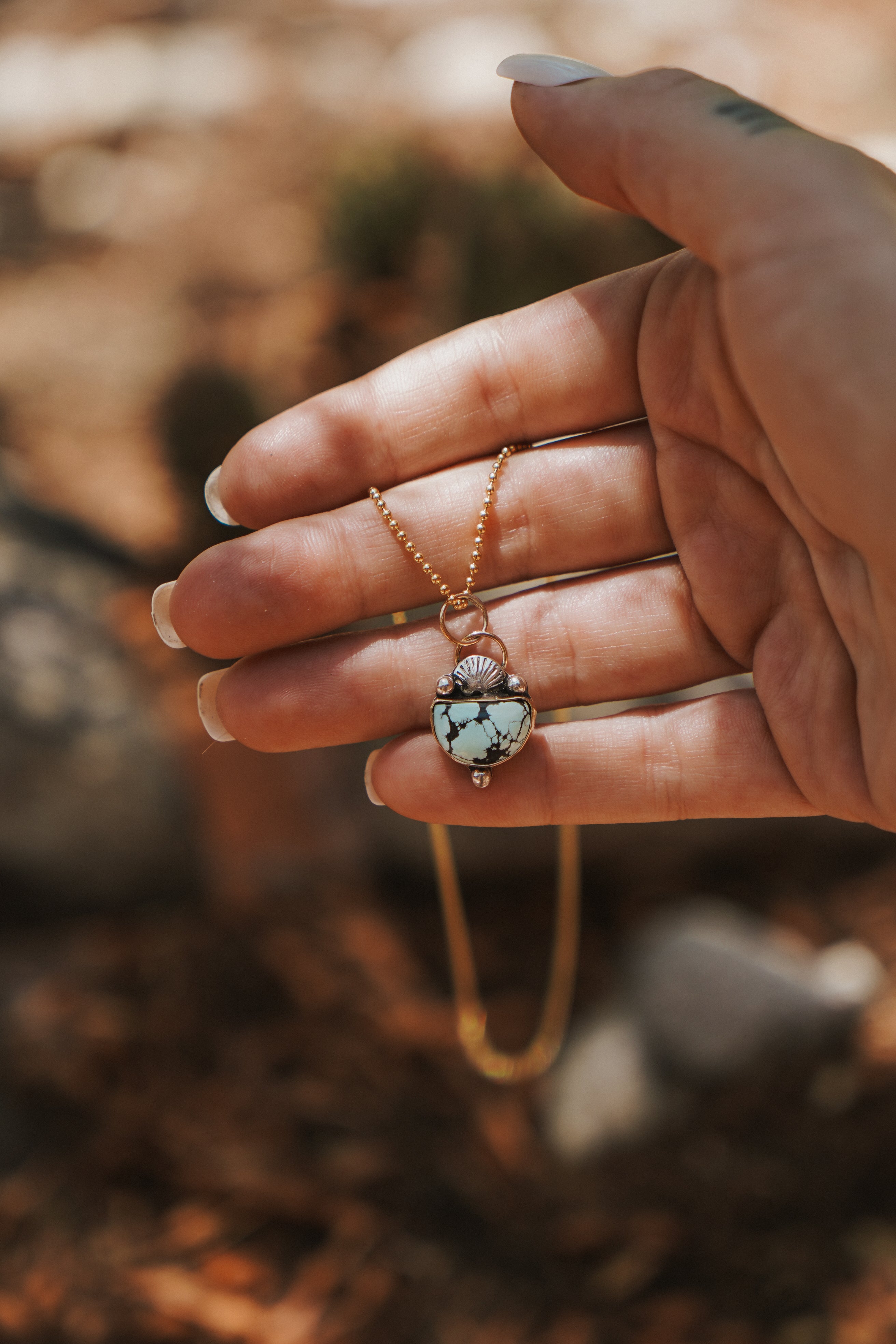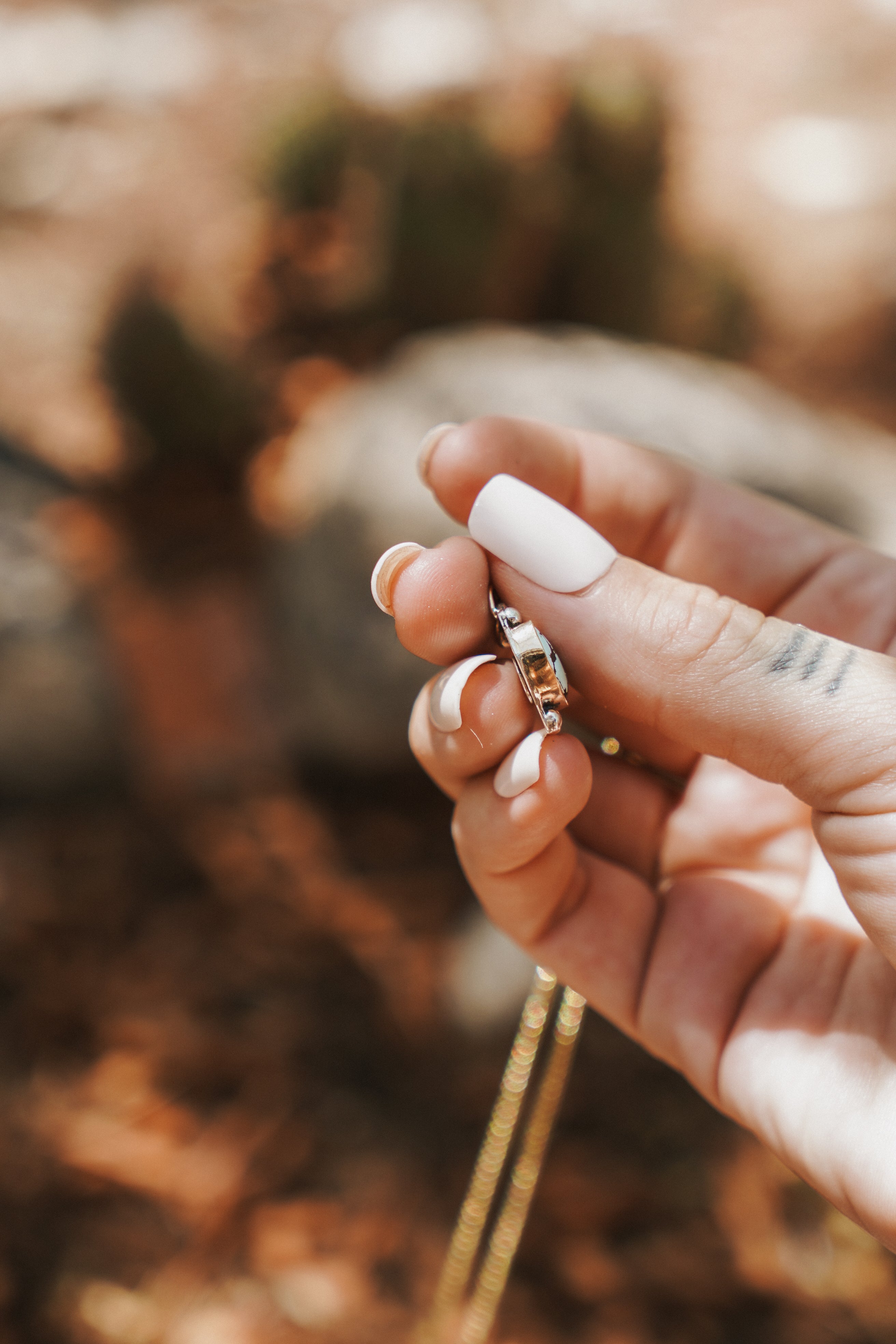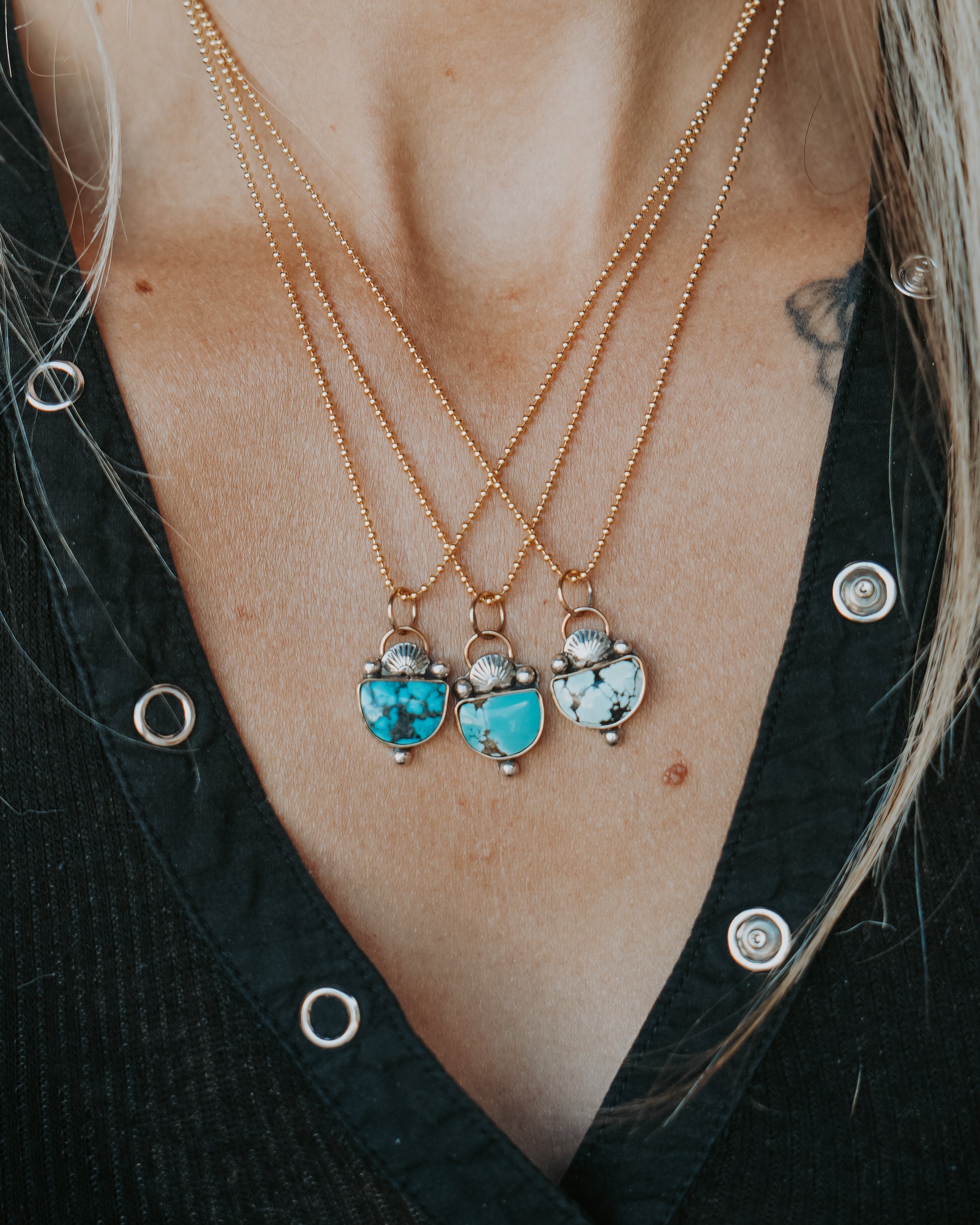 The Golden Hour Necklaces in 14K Gold, Sterling Silver, Gold-Fill with Yungai Turquoise
I've been drooling over this new necklace design and so excited about the feedback I've gotten from you guys. The pendant is made with 14k gold, sterling silver, and Yungai Turquoise with a 14k gold-fill 18" chain.
Handcrafted in Tucson Arizona by Chandra Rae. You will receive the piece photographed! This piece is "ready to ship."
The Golden Hour Necklaces in 14K Gold, Sterling Silver, Gold-Fill with Yungai Turquoise