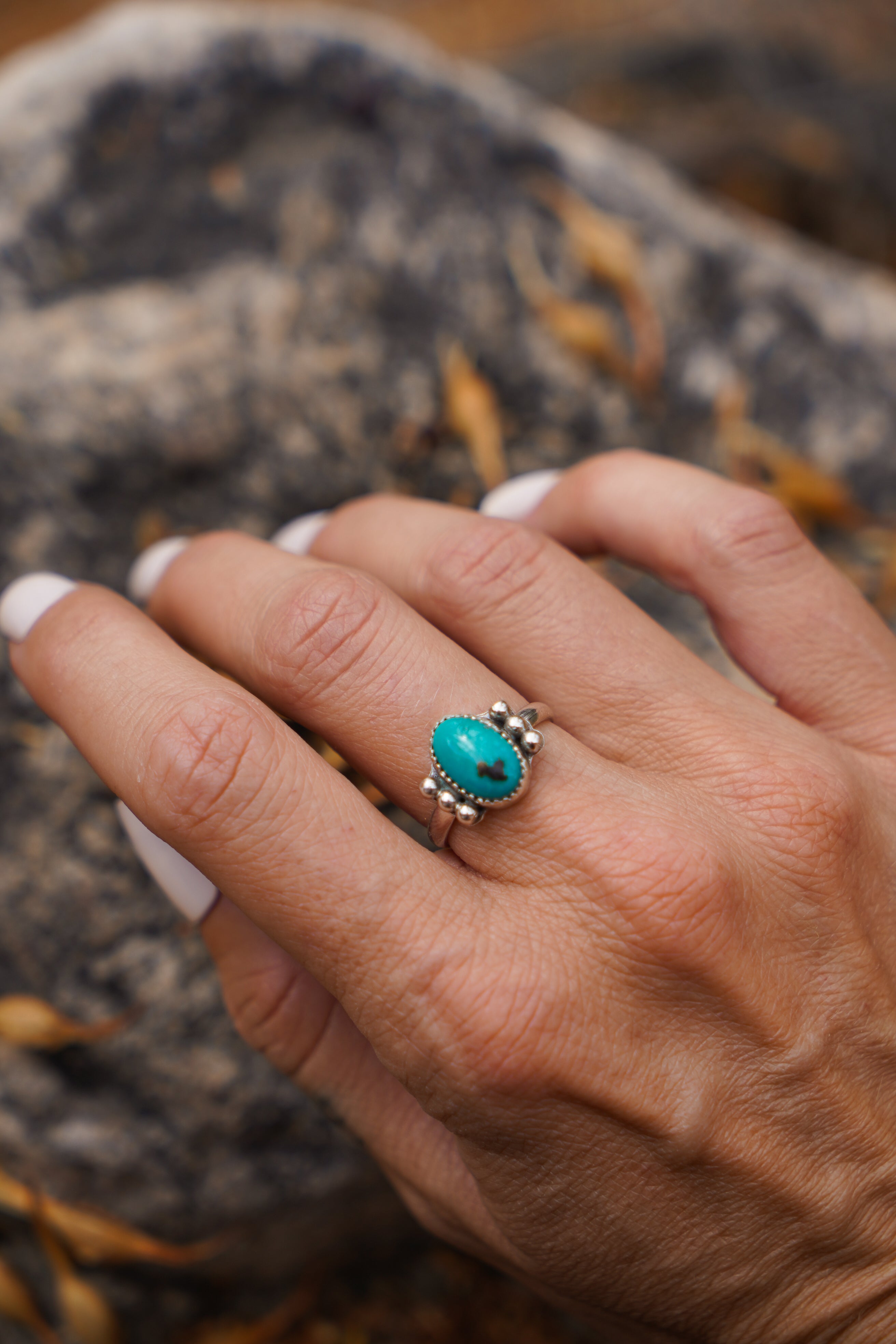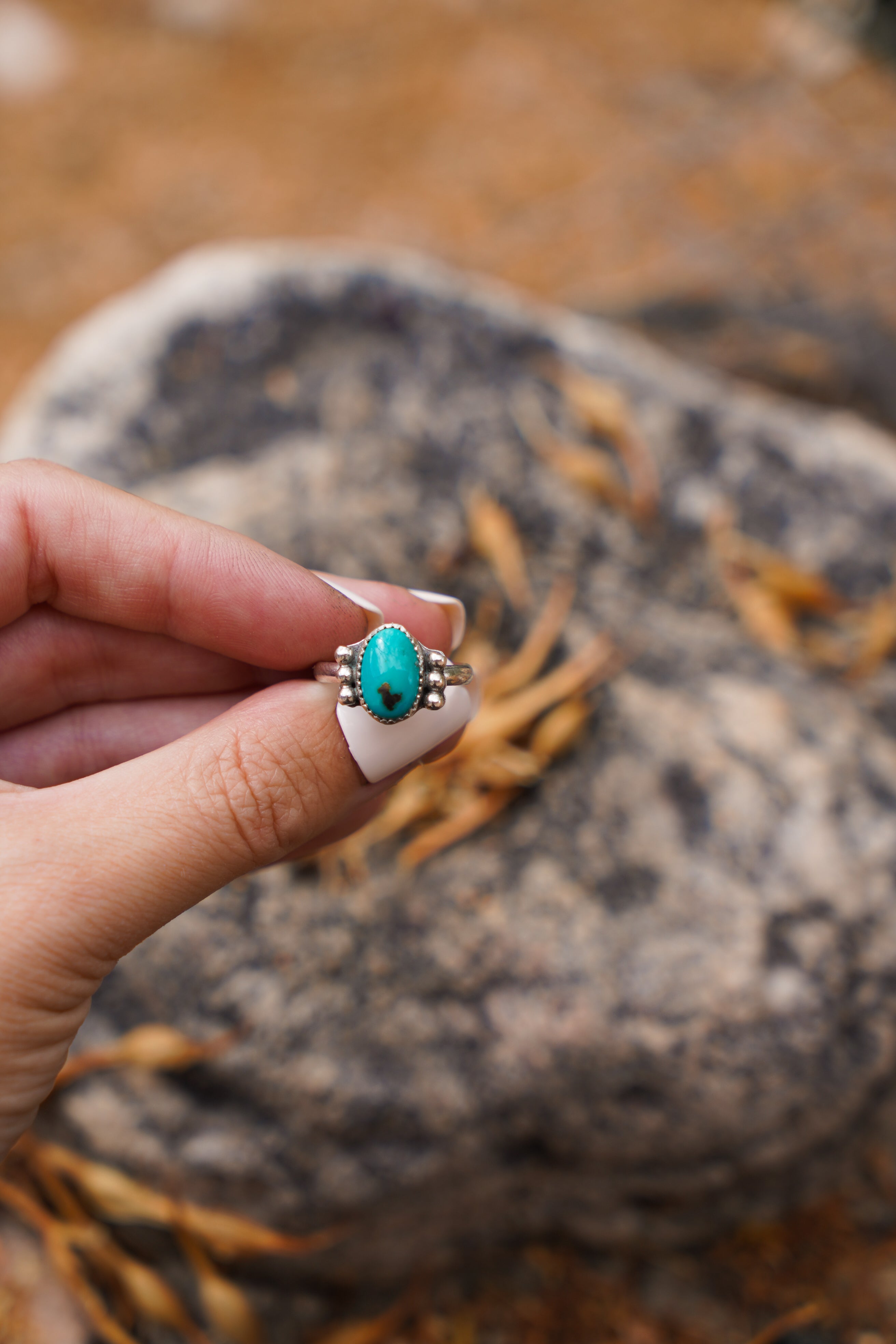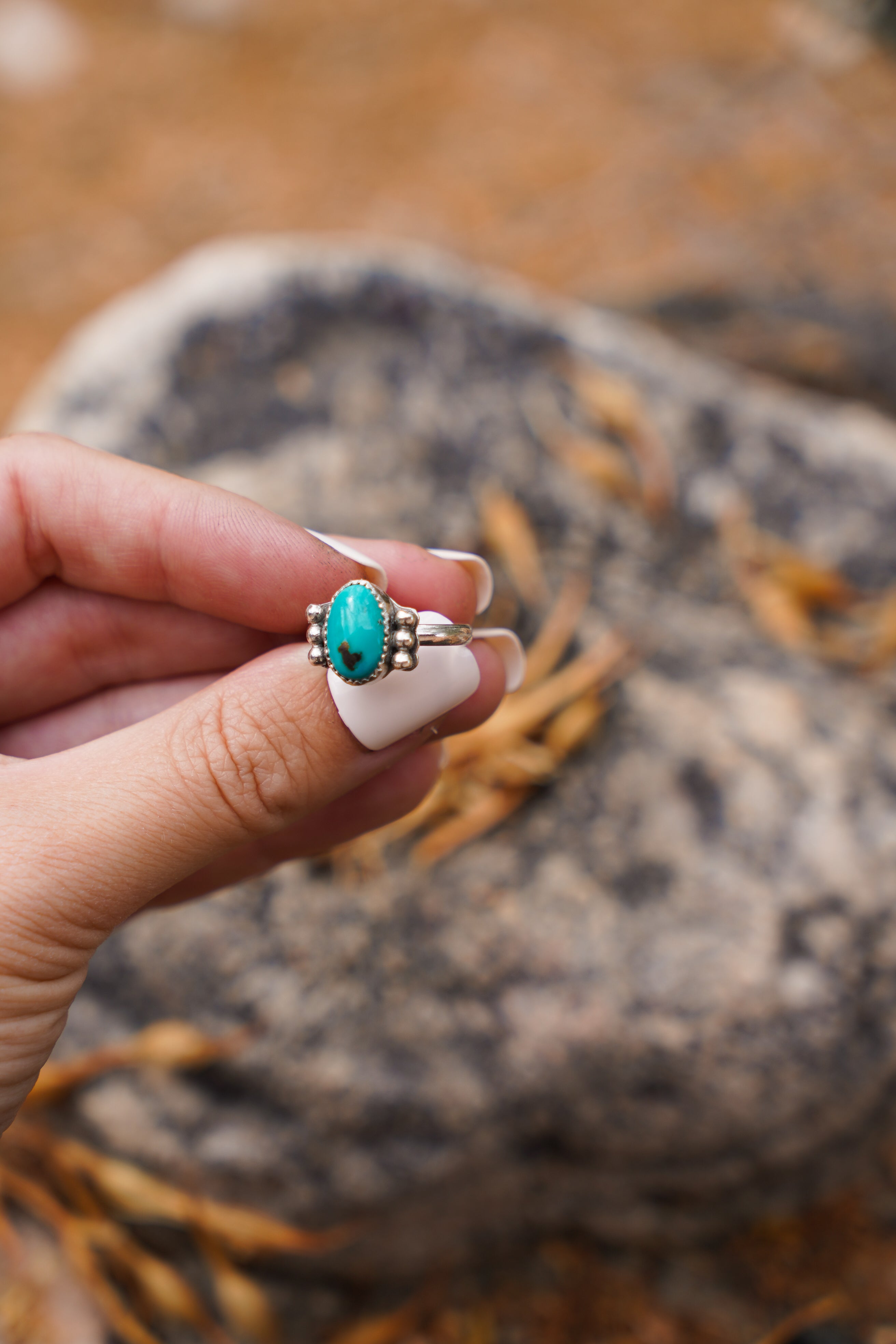 The Ellipsis Ring in Blue Ridge Turquoise (Size 7)
The Ellipsis Rings are back! The perfect mix between a statement and a minimalist ring and goes with everything!
Sterling Silver.
Size 5
Handcrafted by Chandra Rae in Tucson AZ. 
Packaged Mindfully with post-recycled paper products as well as recyclable packaging.  
The Ellipsis Ring in Blue Ridge Turquoise (Size 7)