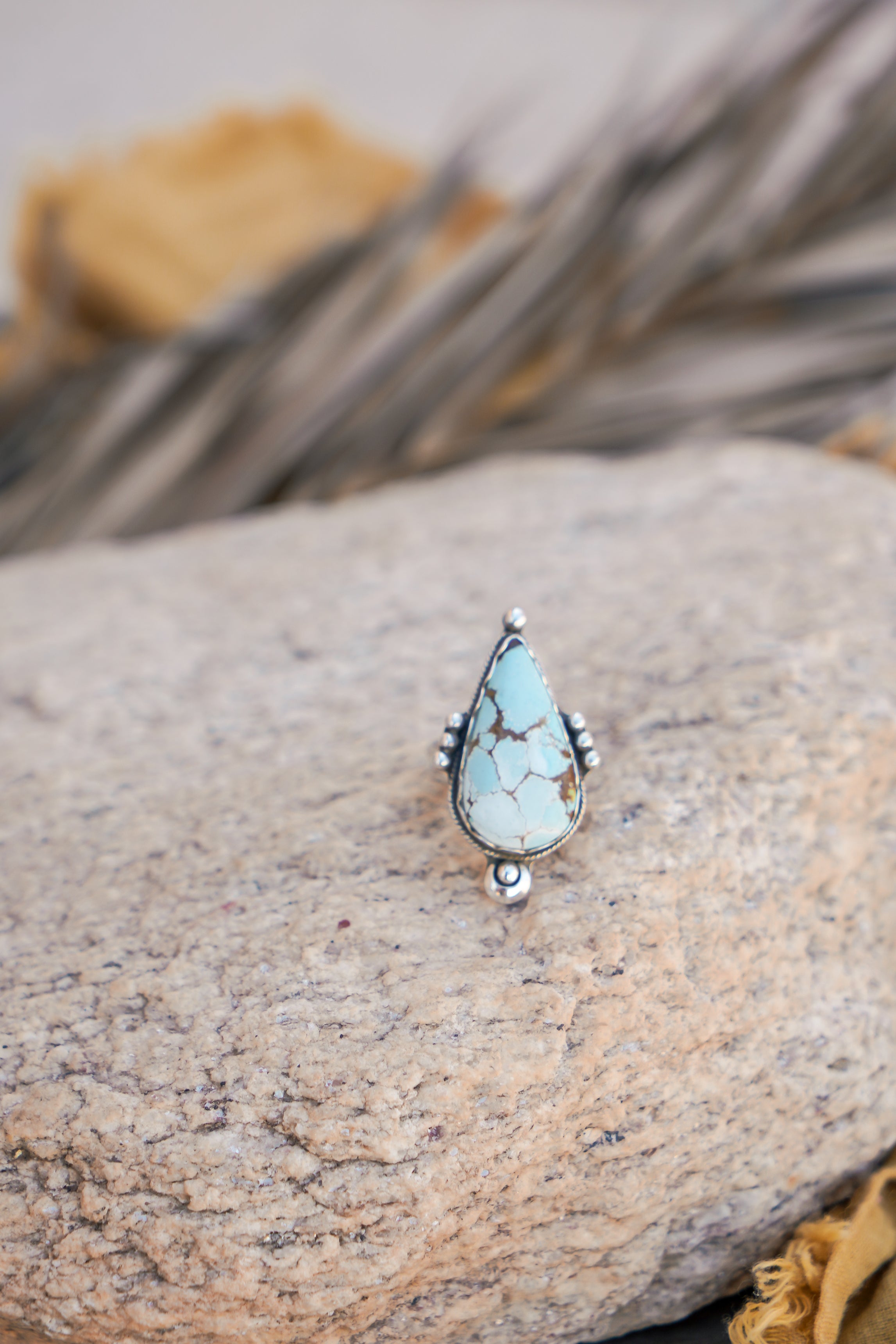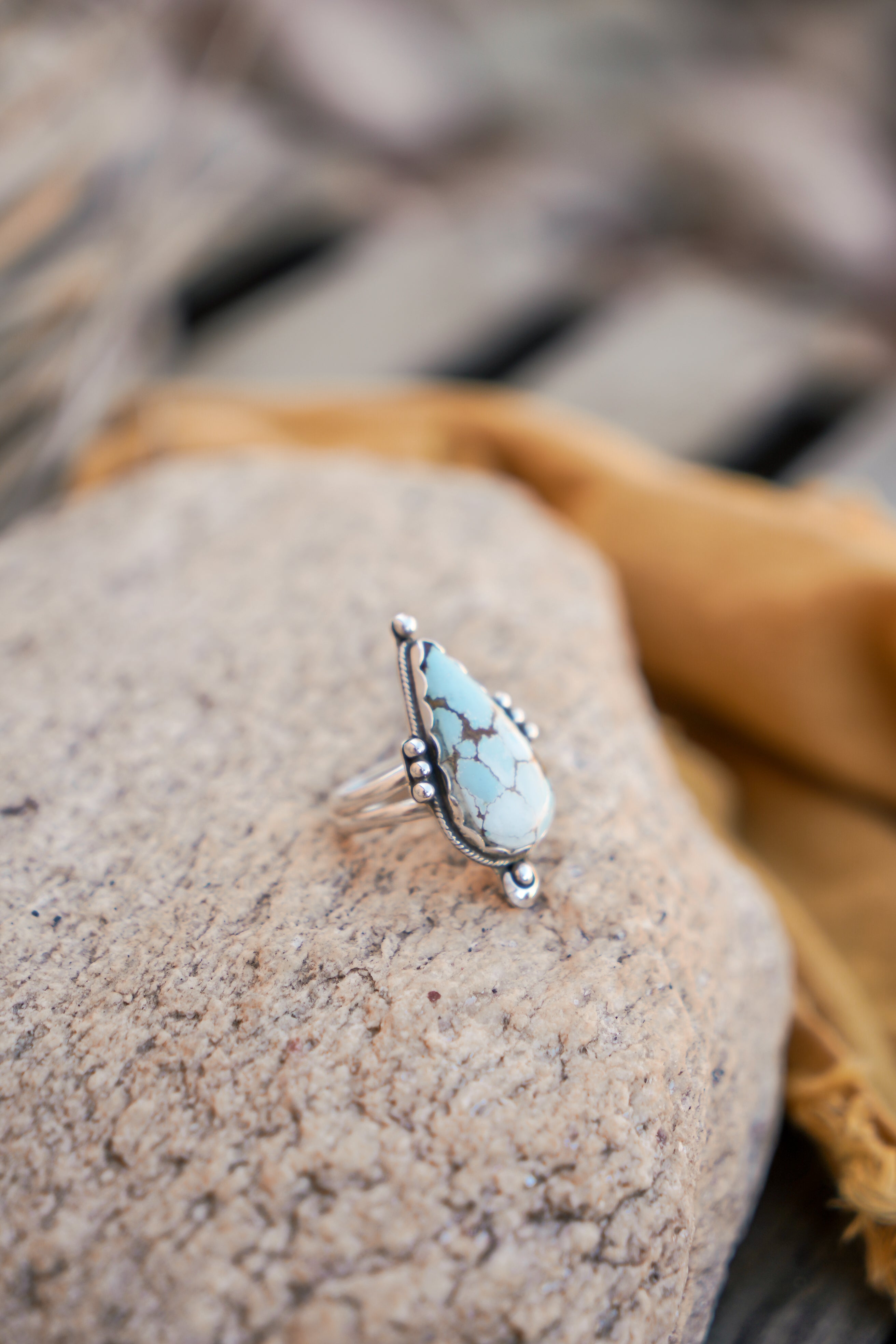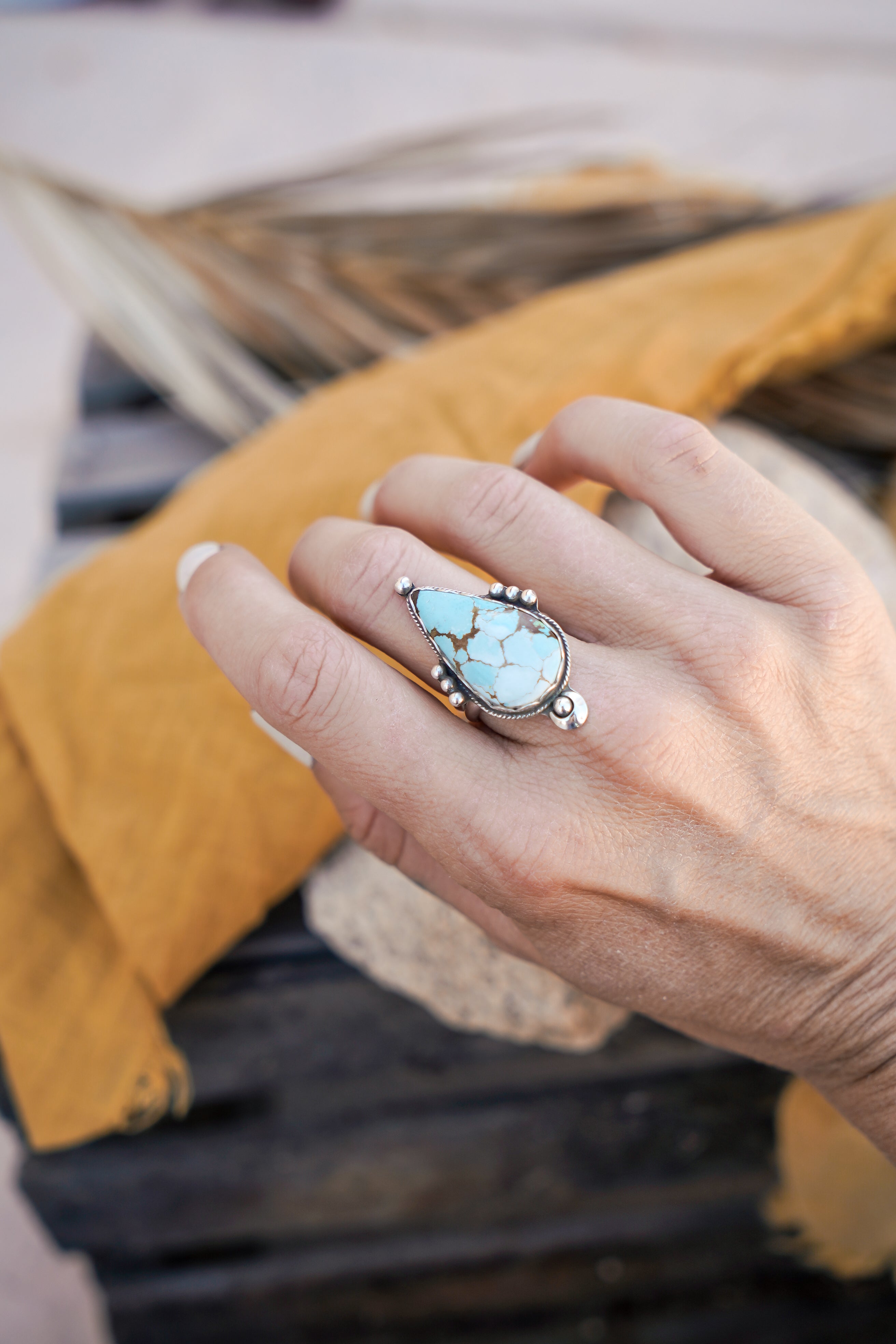 The Aurora Ring in Sand Hill Turquoise (size 7.5)
This stunning piece of Sandhill Turquoise is so amazing. Somehow it's even better in person! The Aurora Ring is a fan favorite design that I'm absolutely obsessed with.
Size 7.5
This ring is one-of-a-kind and you will receive the piece photographed. This piece is "ready to ship"
Handcrafted by Chandra Rae in Tucson AZ. 
Packaged Mindfully with post-recycled paper products as well as recyclable packaging.   
The Aurora Ring in Sand Hill Turquoise (size 7.5)