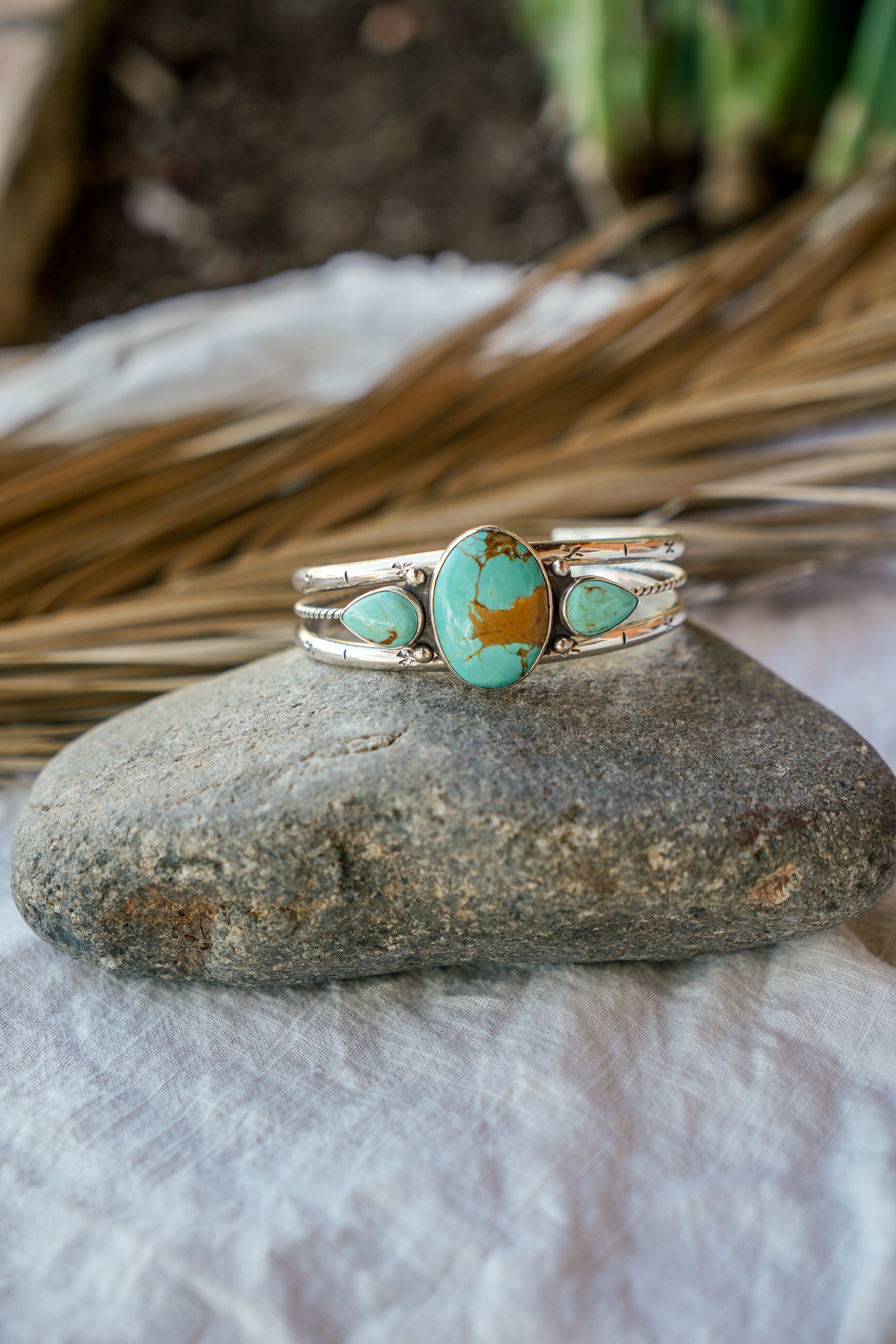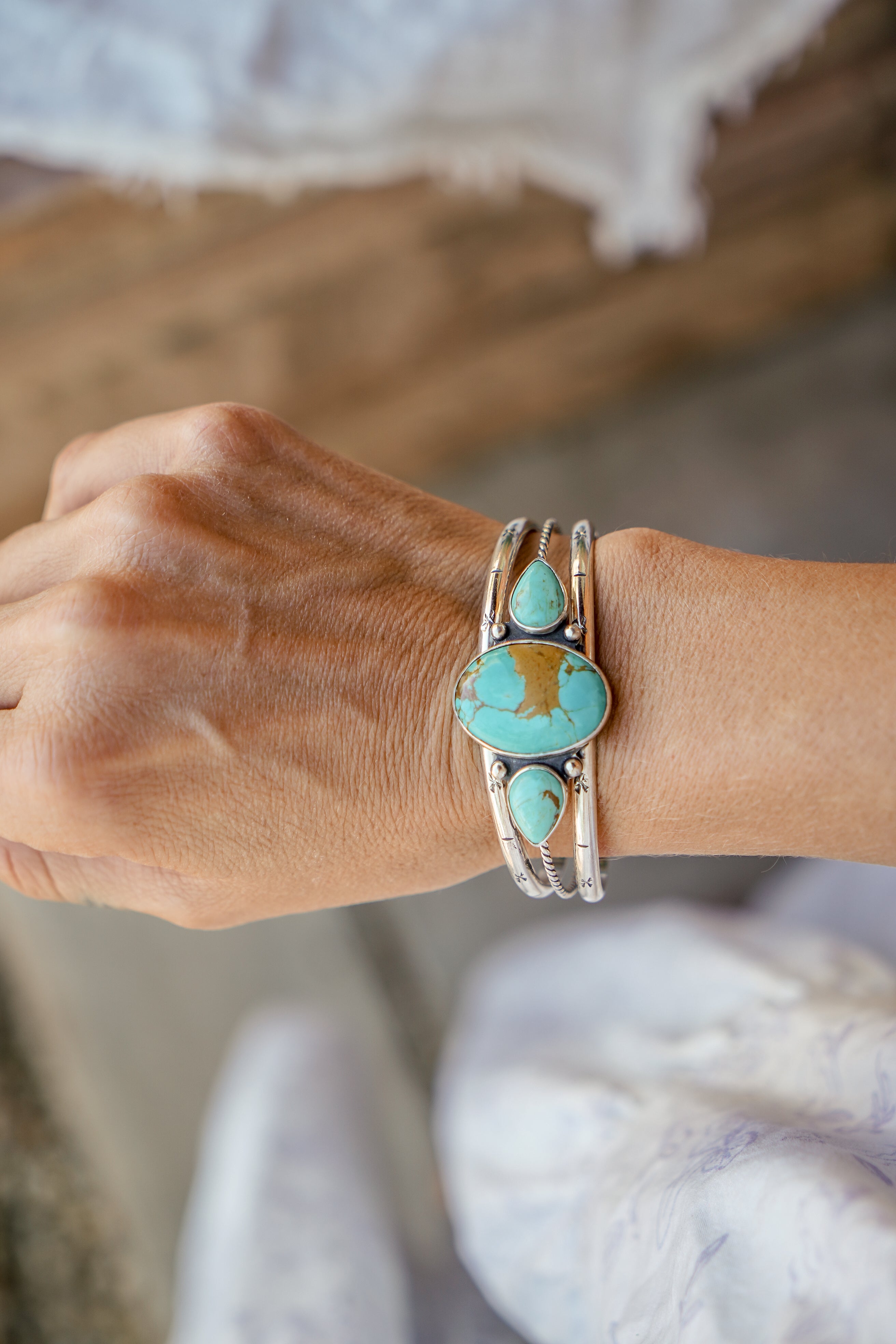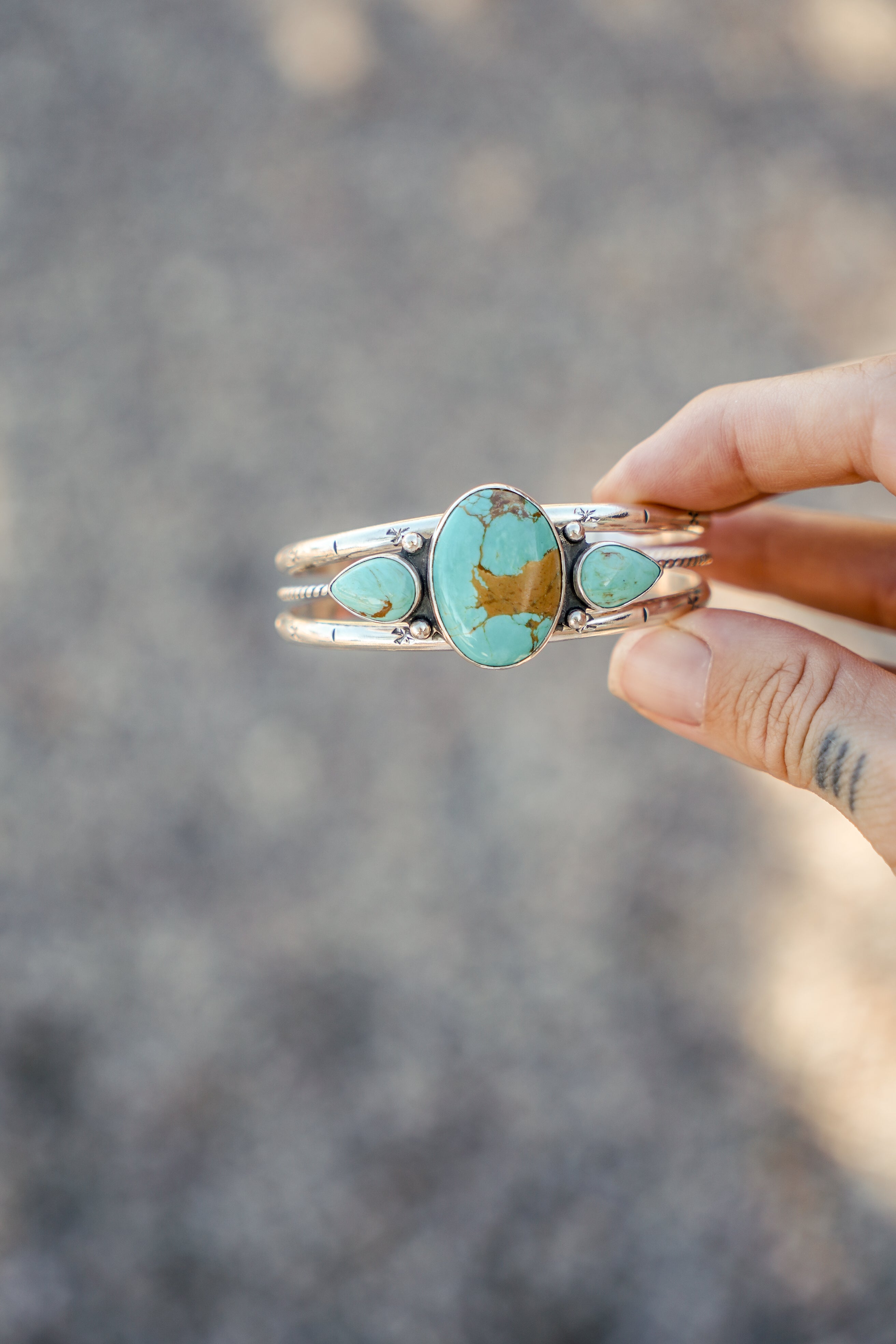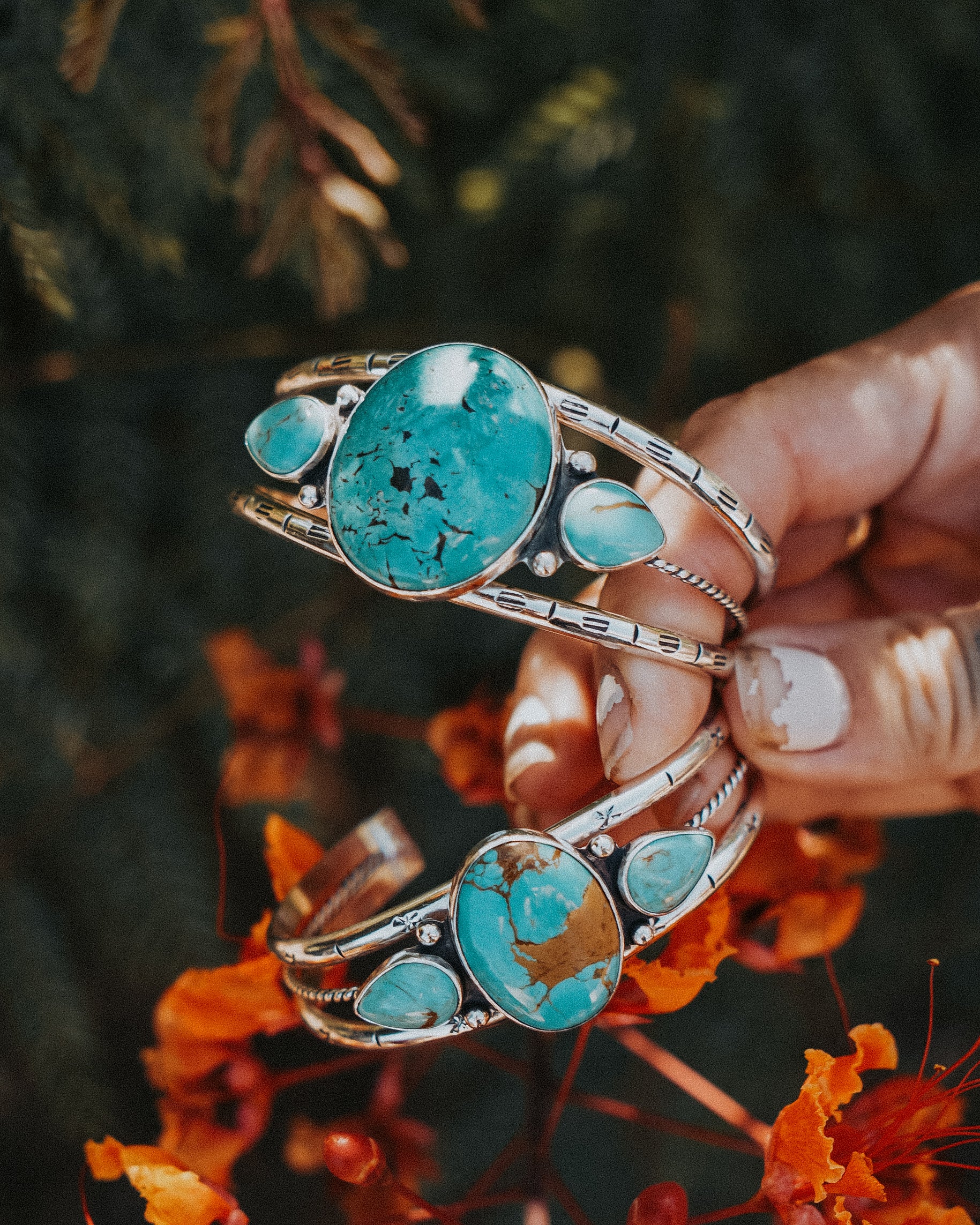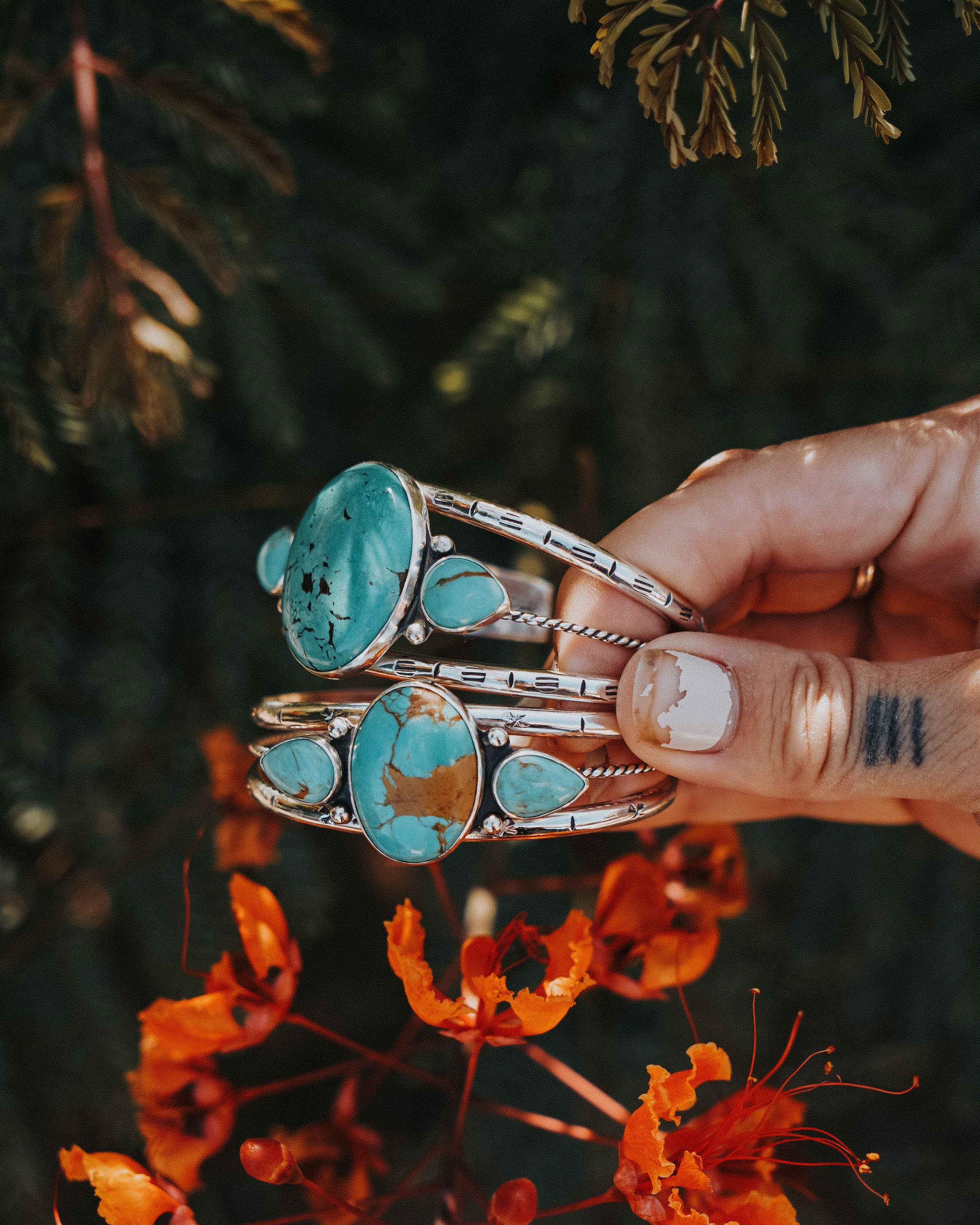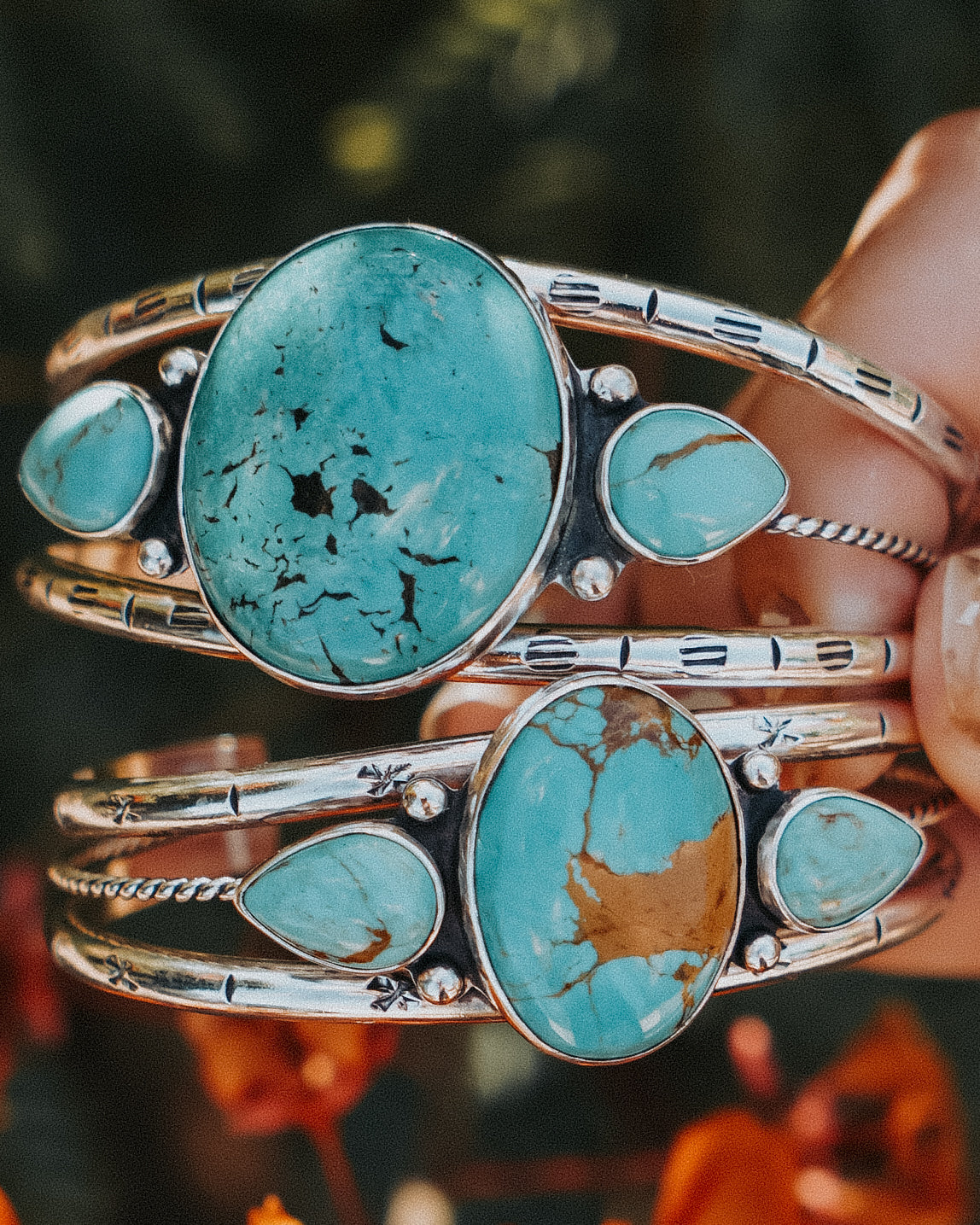 The Agave Cuff in Kingman Turquoise
Statement cuffs are some of our favorite pieces to design and make. We loved the way this one turned out so much that we decided it needed a name and to come back for future collections. We hope you love this triple band, hand-stamped cuff as much as we do!

Measures 6 inches (one-inch opening). This cuff is slightly adjustable but we don't recommend adjusting it often. Once you find your fit, adjustments should be kept to a minimum. 
.925 Sterling Silver.

Handcrafted by Chandra & Andy Derrick in Tucson AZ. 
Packaged Mindfully with post-recycled paper products as well as recyclable packaging.  
The Agave Cuff in Kingman Turquoise