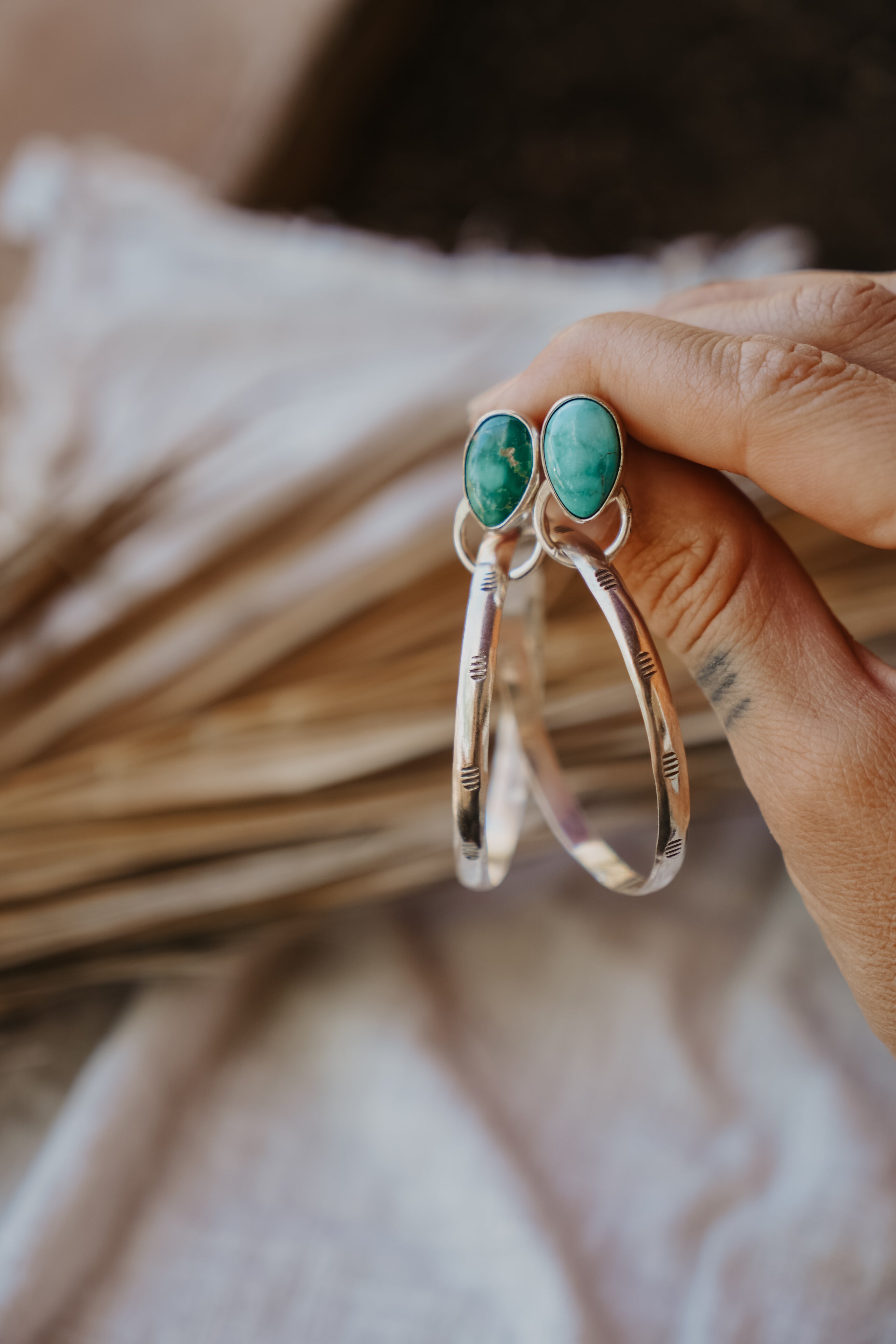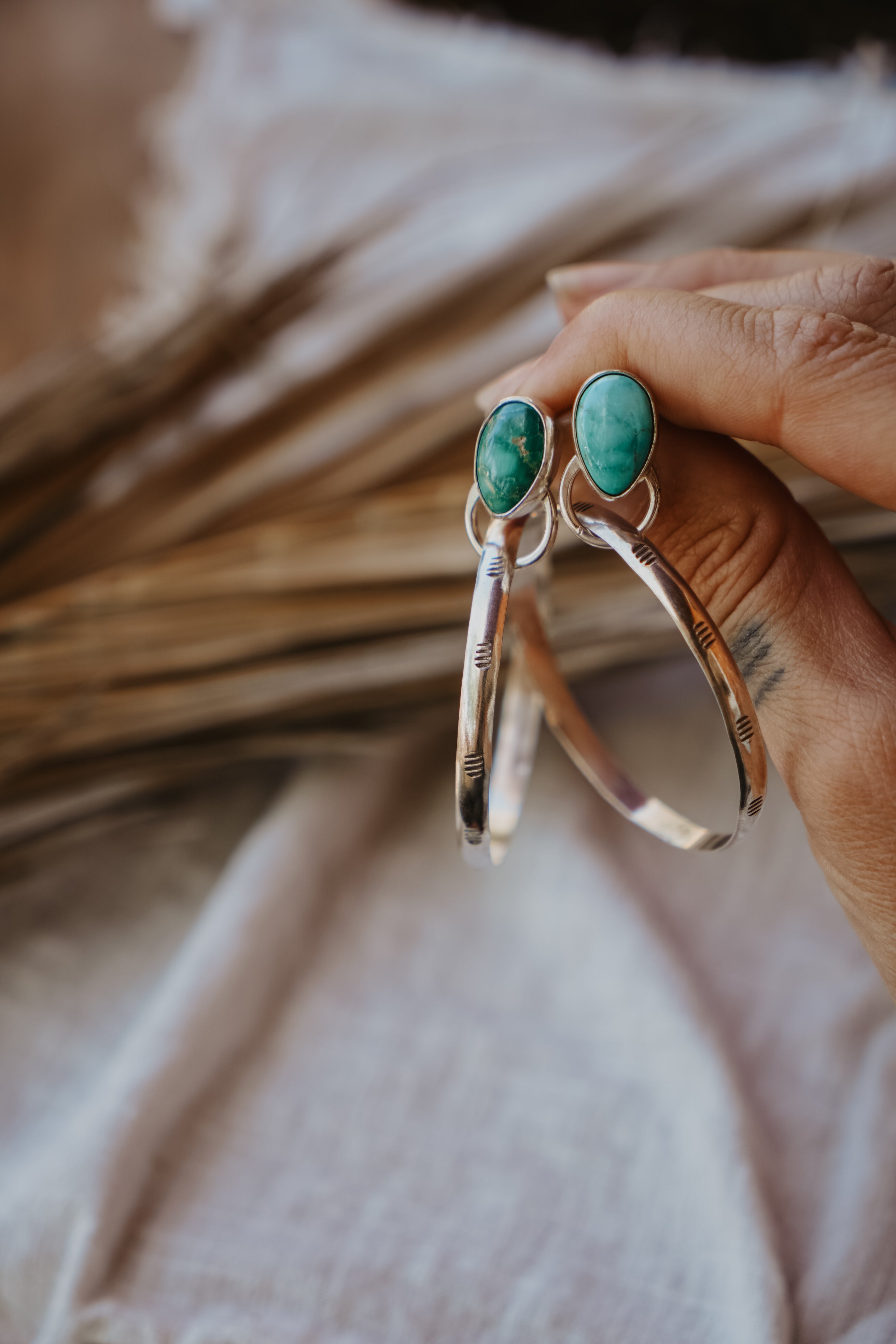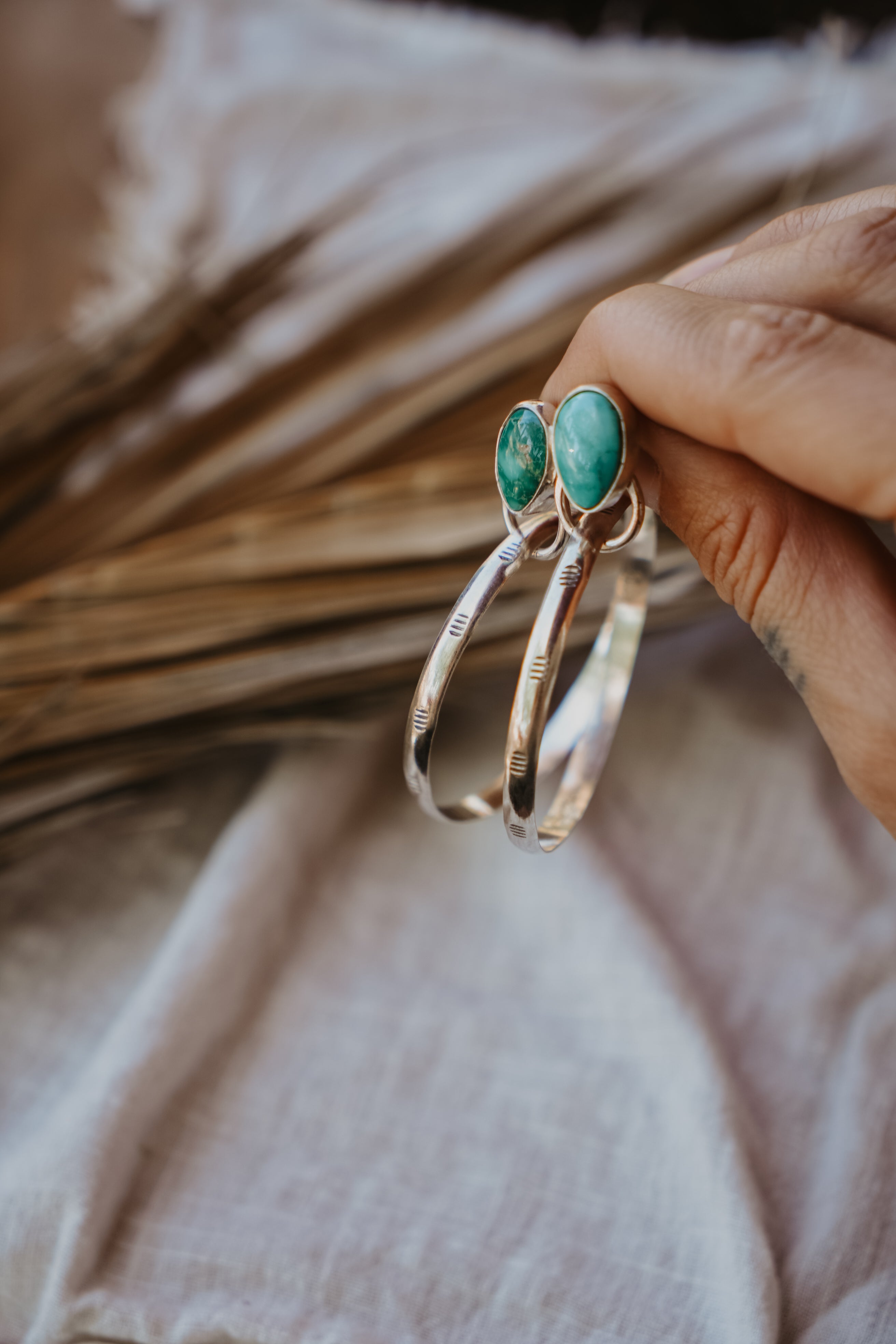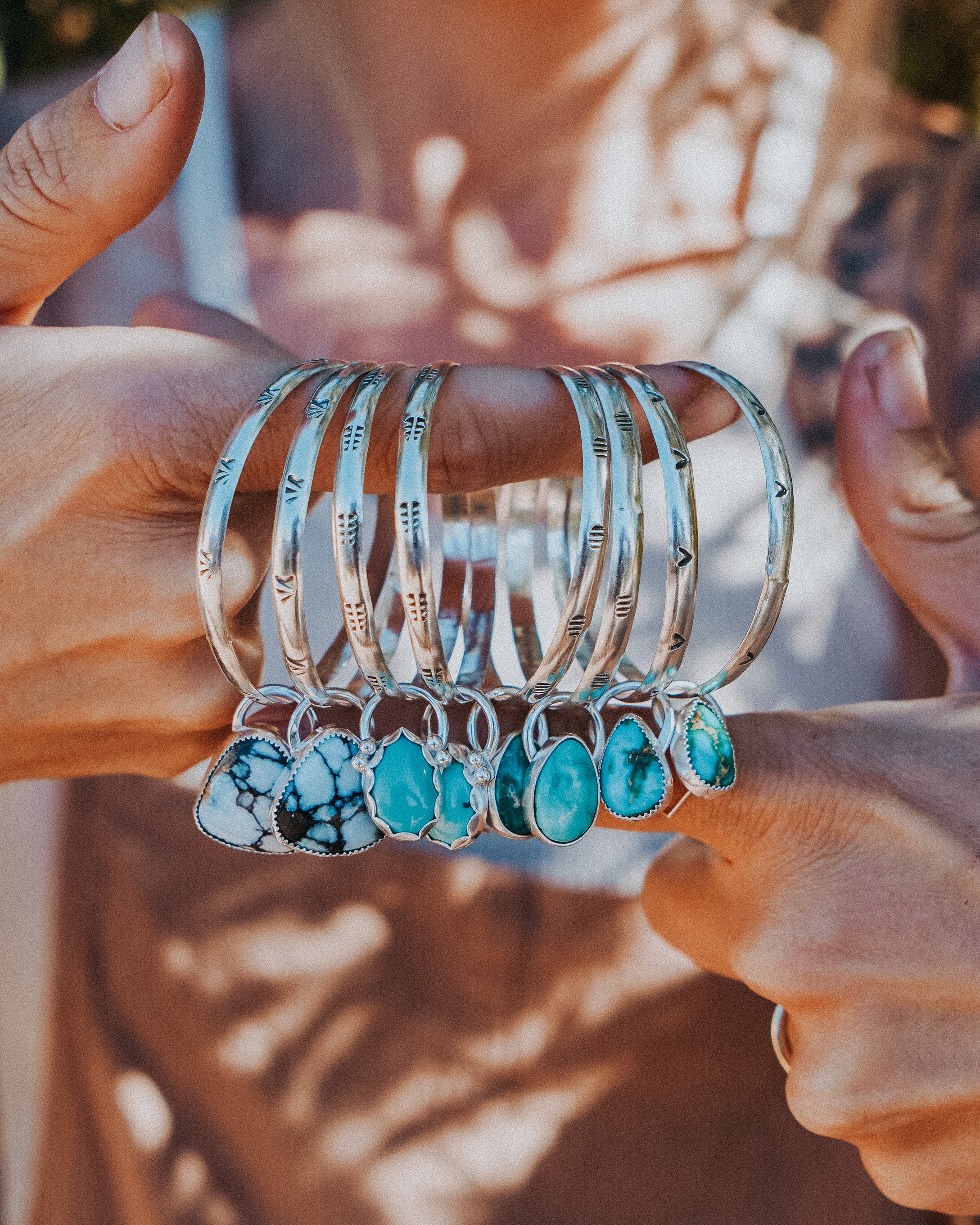 Stud Hoop Earrings in Emerald Valley Turquoise
The stud hoop earrings were a huge hit last month and we're pumped to bring them back!  I'm in love with these beauties. These will make a fun addition to any outfit whether you're out for some live music, the coffee shop, or just want something fun to wear to work.
9.25 Sterling Silver in Emerald Valley Turquoise
Handcrafted by Chandra & Andy Derrick in Tucson AZ. 
Packaged Mindfully with post-recycled paper products as well as recyclable packaging.  
Stud Hoop Earrings in Emerald Valley Turquoise