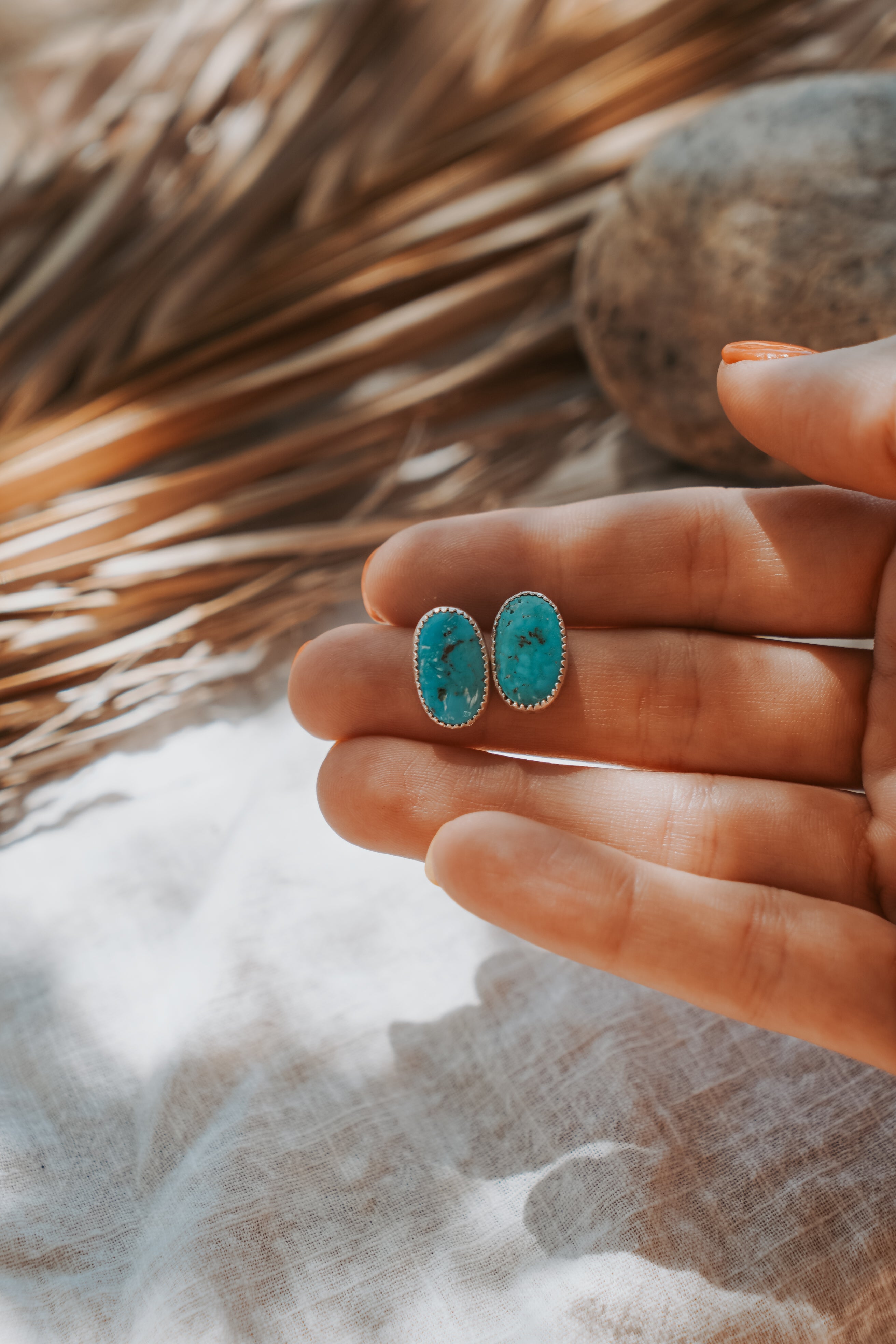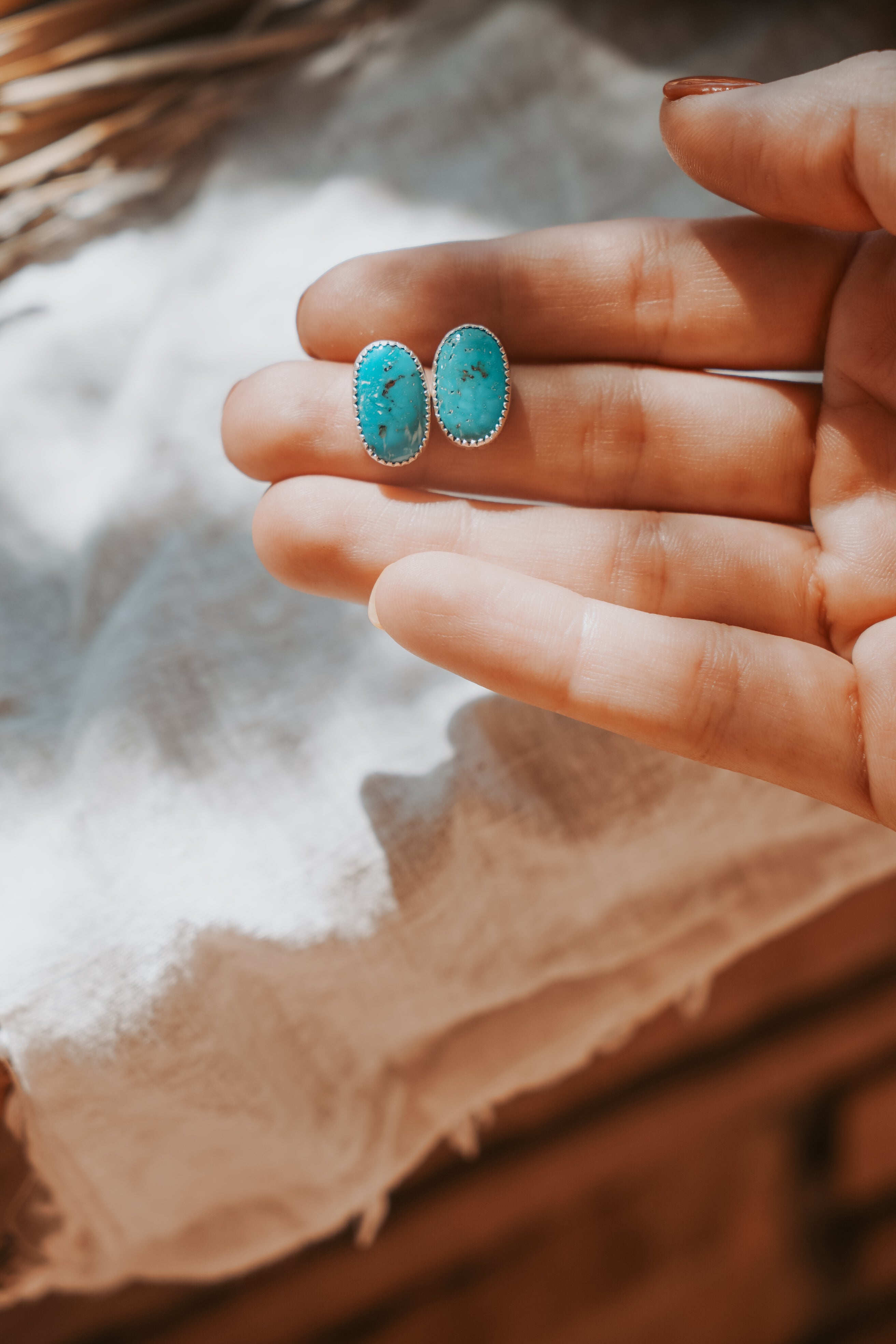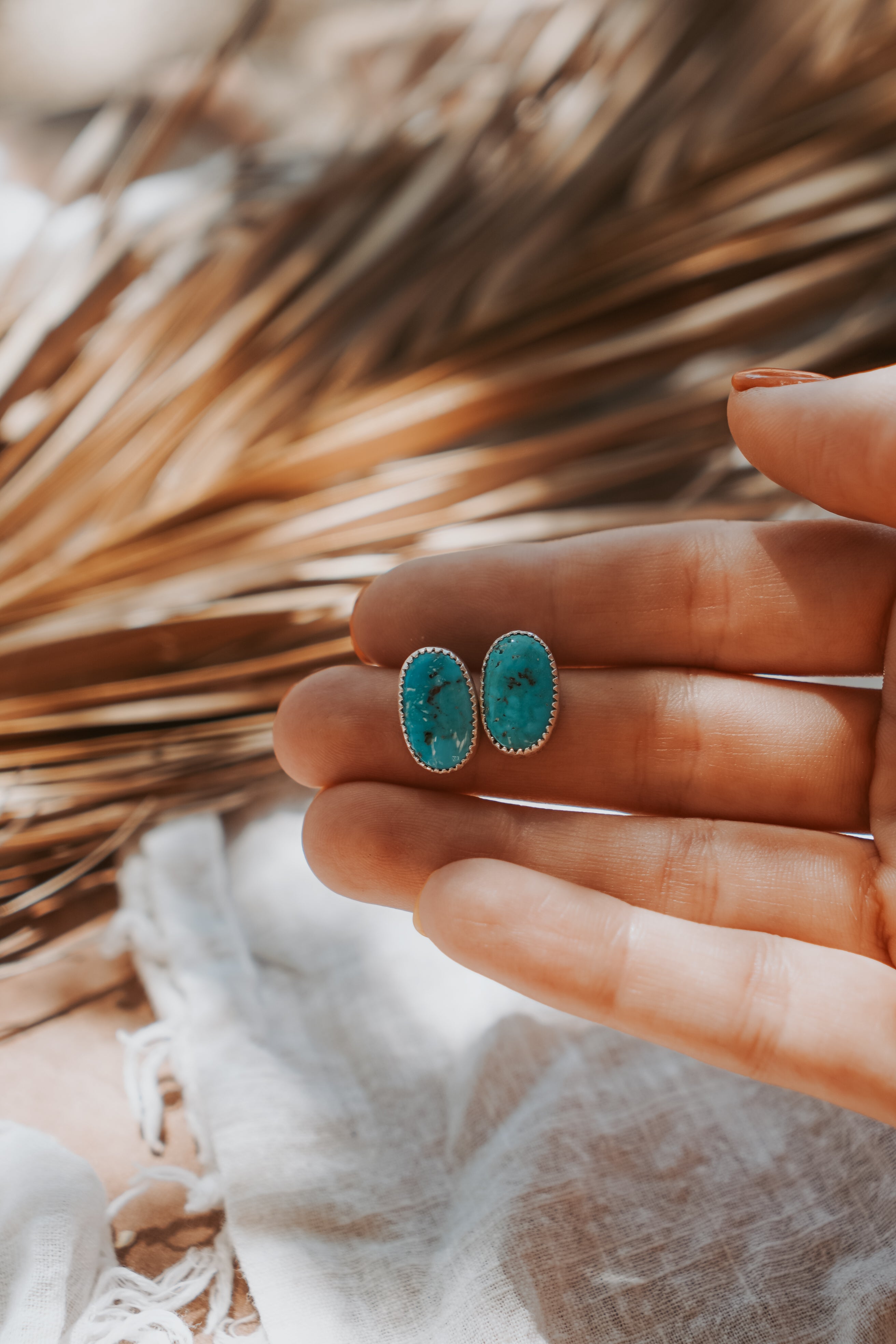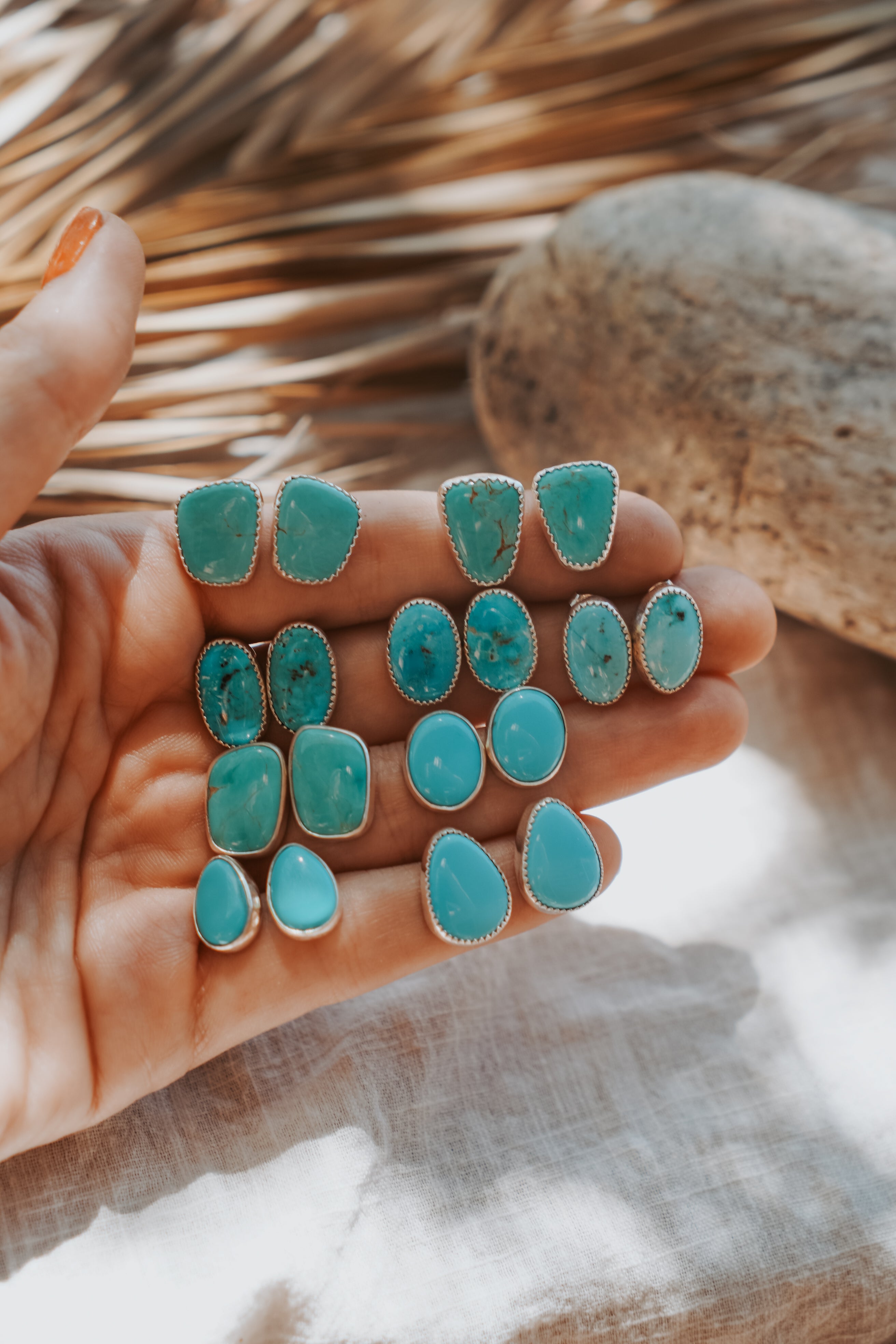 Stud Earrings in Sonoran Mtn Turquoise
These turquoise stones were so juicy we wanted to give them all the attention with a simple stud design. These make great everyday earrings!
.925 sterling silver.
Handcrafted by Chandra & Andy Derrick in Tucson AZ. 
Packaged Mindfully with post-recycled paper products as well as recyclable packaging.  
Stud Earrings in Sonoran Mtn Turquoise