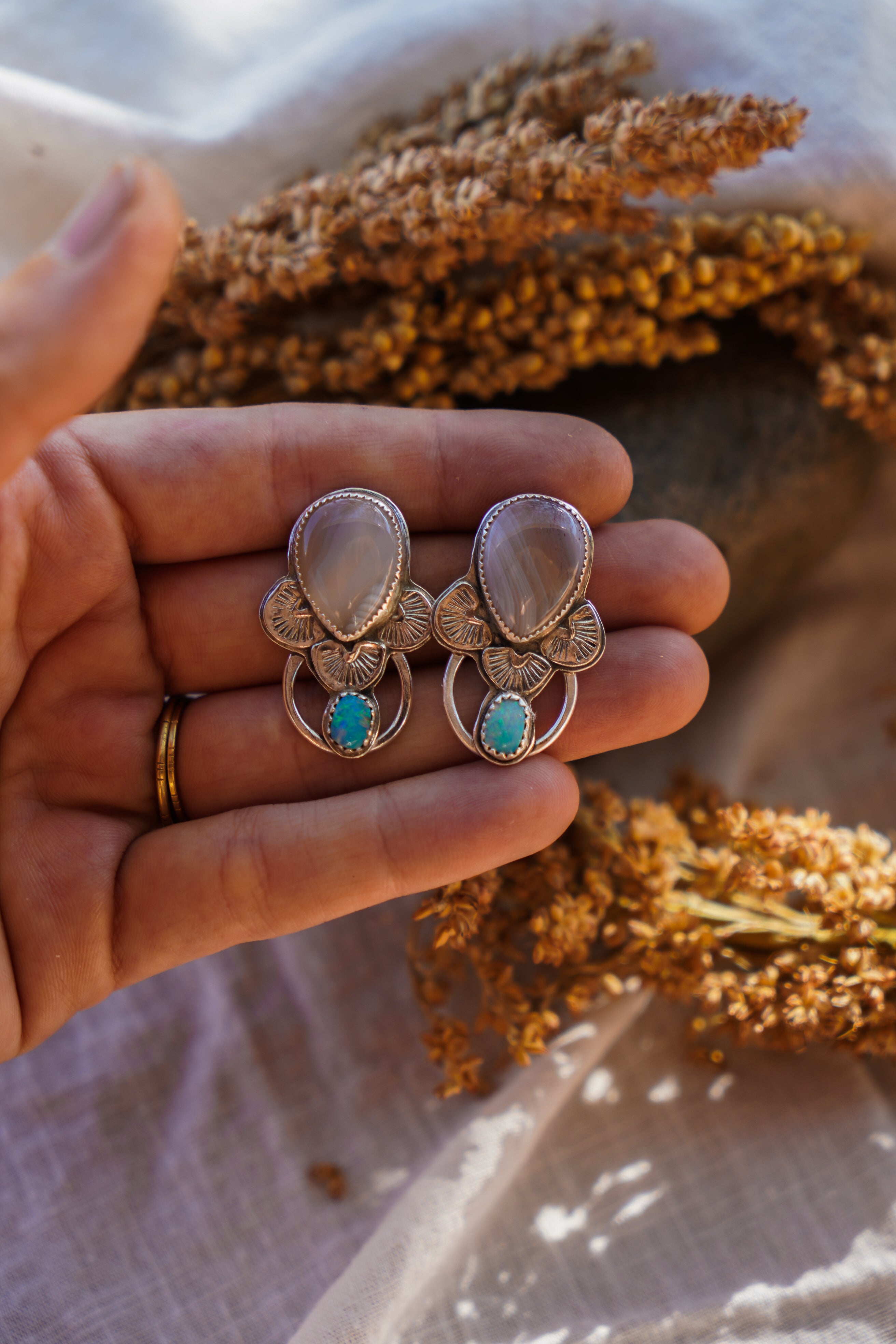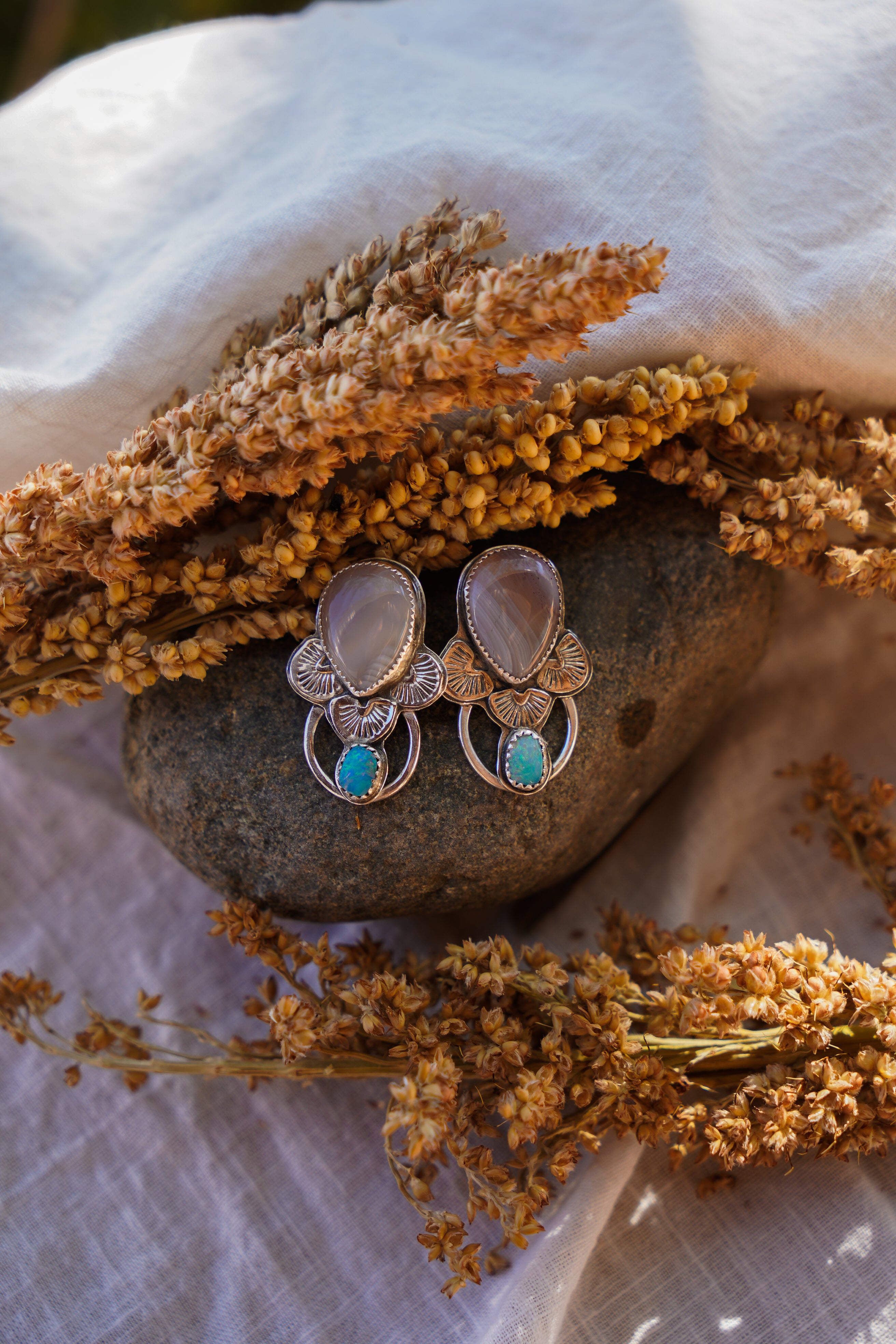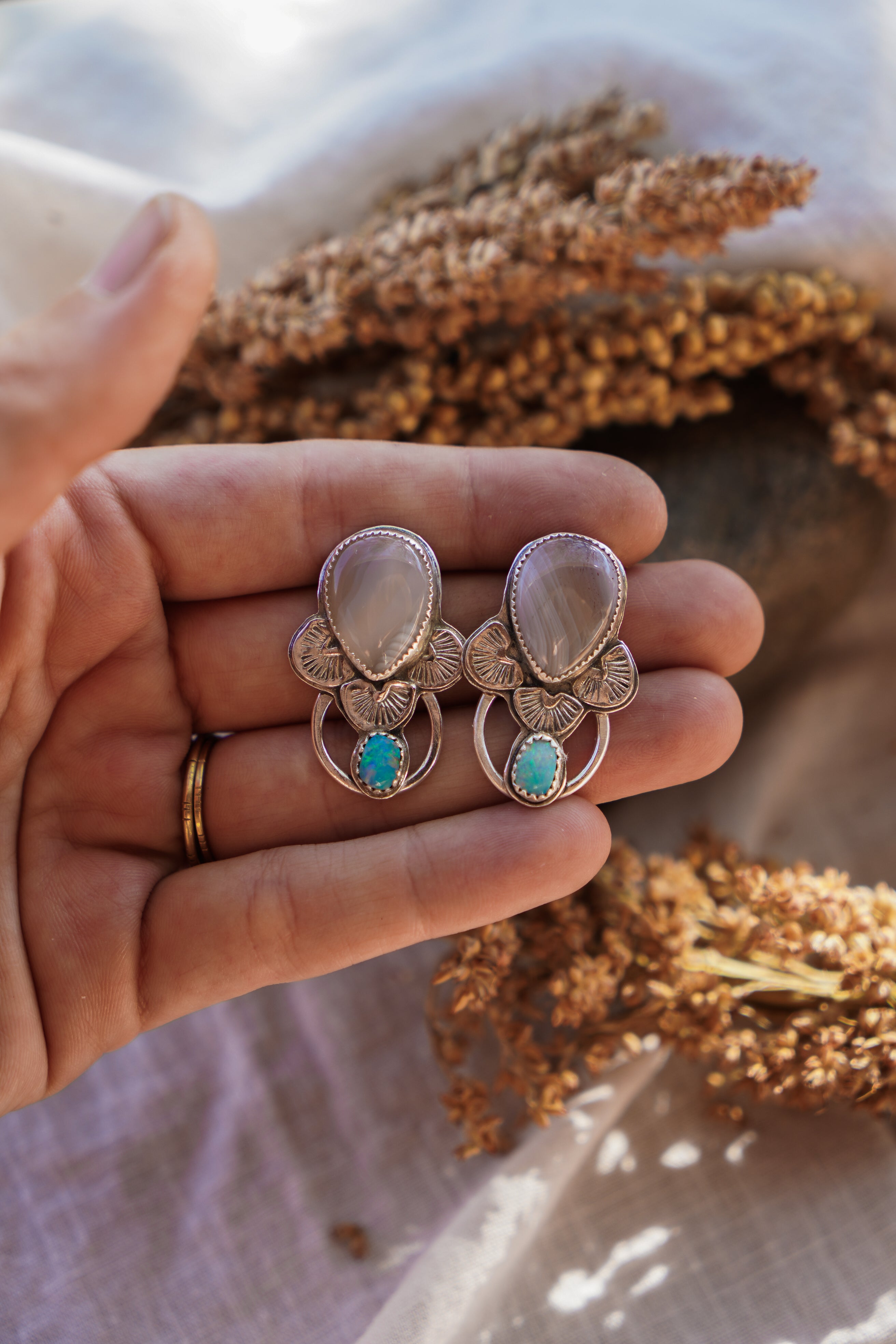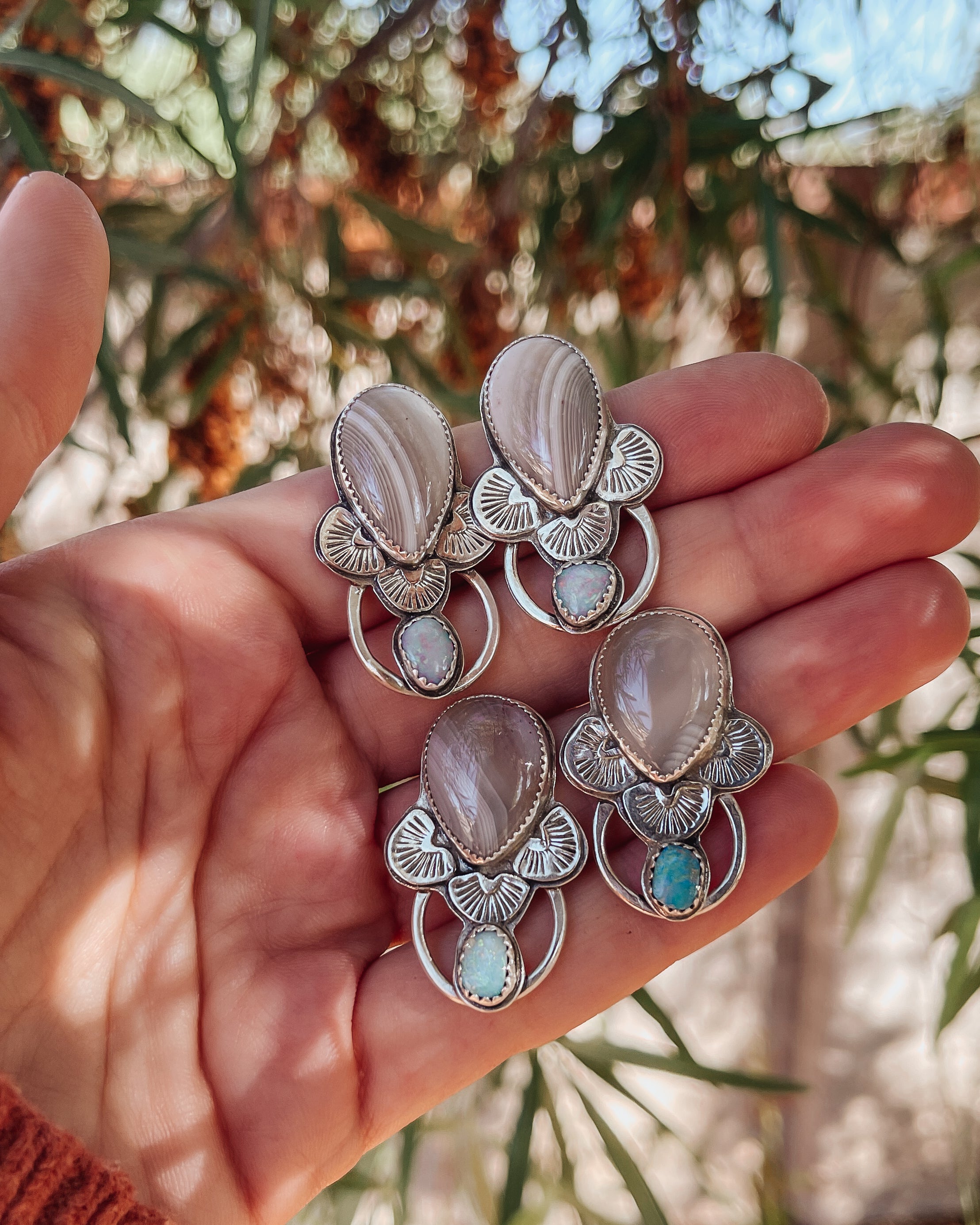 Strawberry Moon Rising Studs with Agate & Opal
These beauties are back and this time with opal instead of a copper cutout- I couldn't be more excited! I definitely think they deserve to a comeback in future collections. Excited to see who snags them!

Made with .925 Sterling Silver. Handcrafted by Chandra Rae in Tucson AZ. 
Packaged Mindfully with post-recycled paper products as well as recyclable packaging. 
Strawberry Moon Rising Studs with Agate & Opal