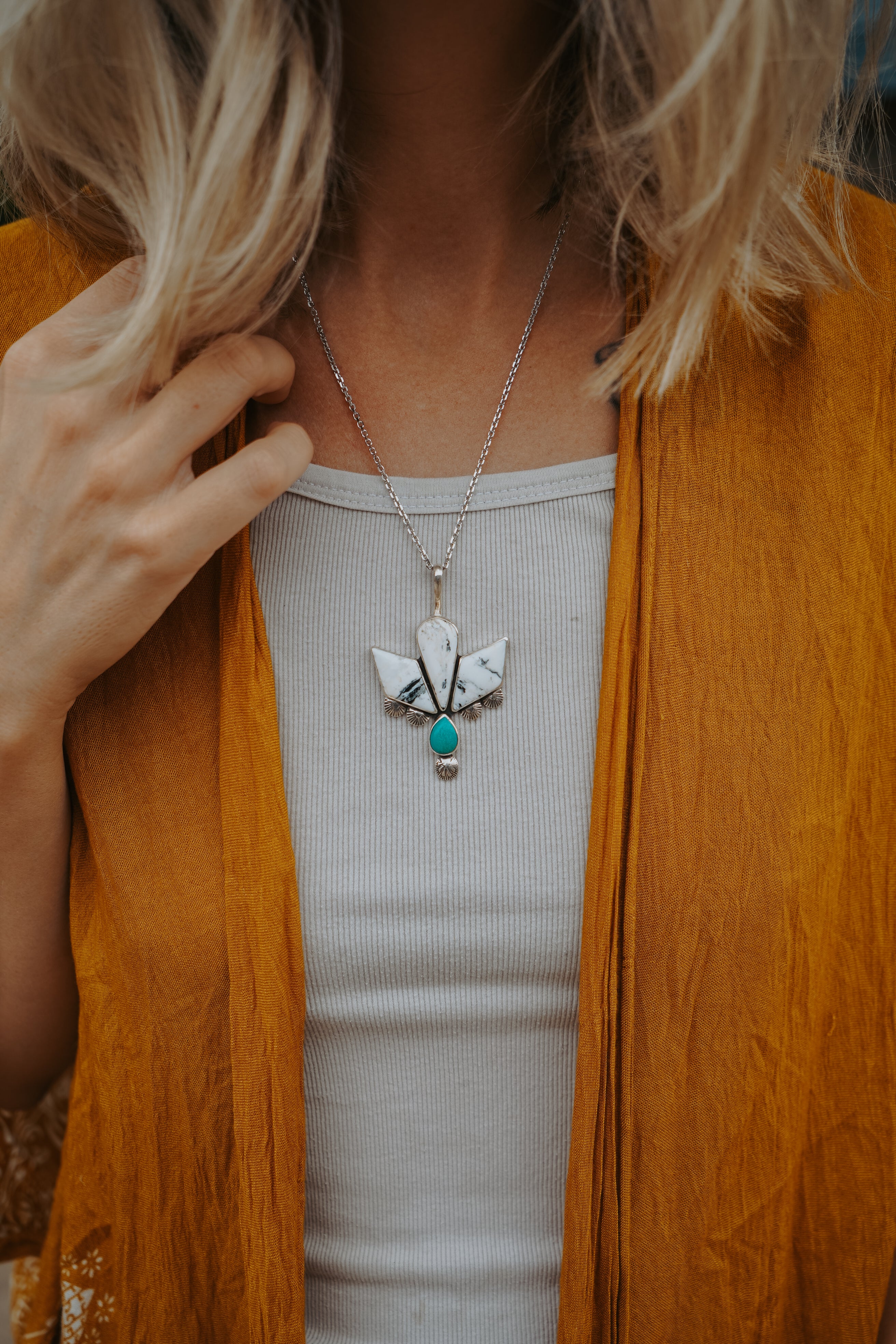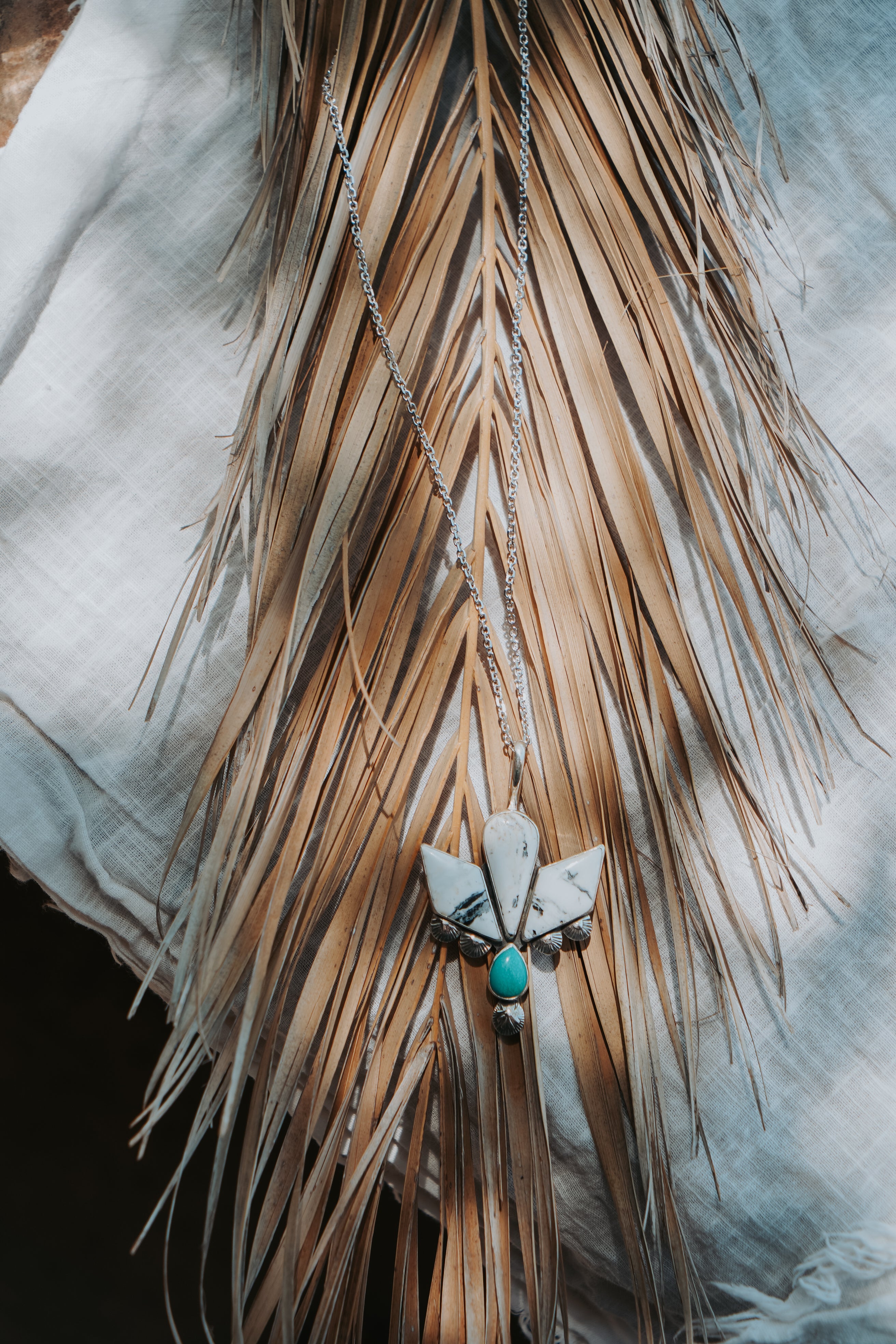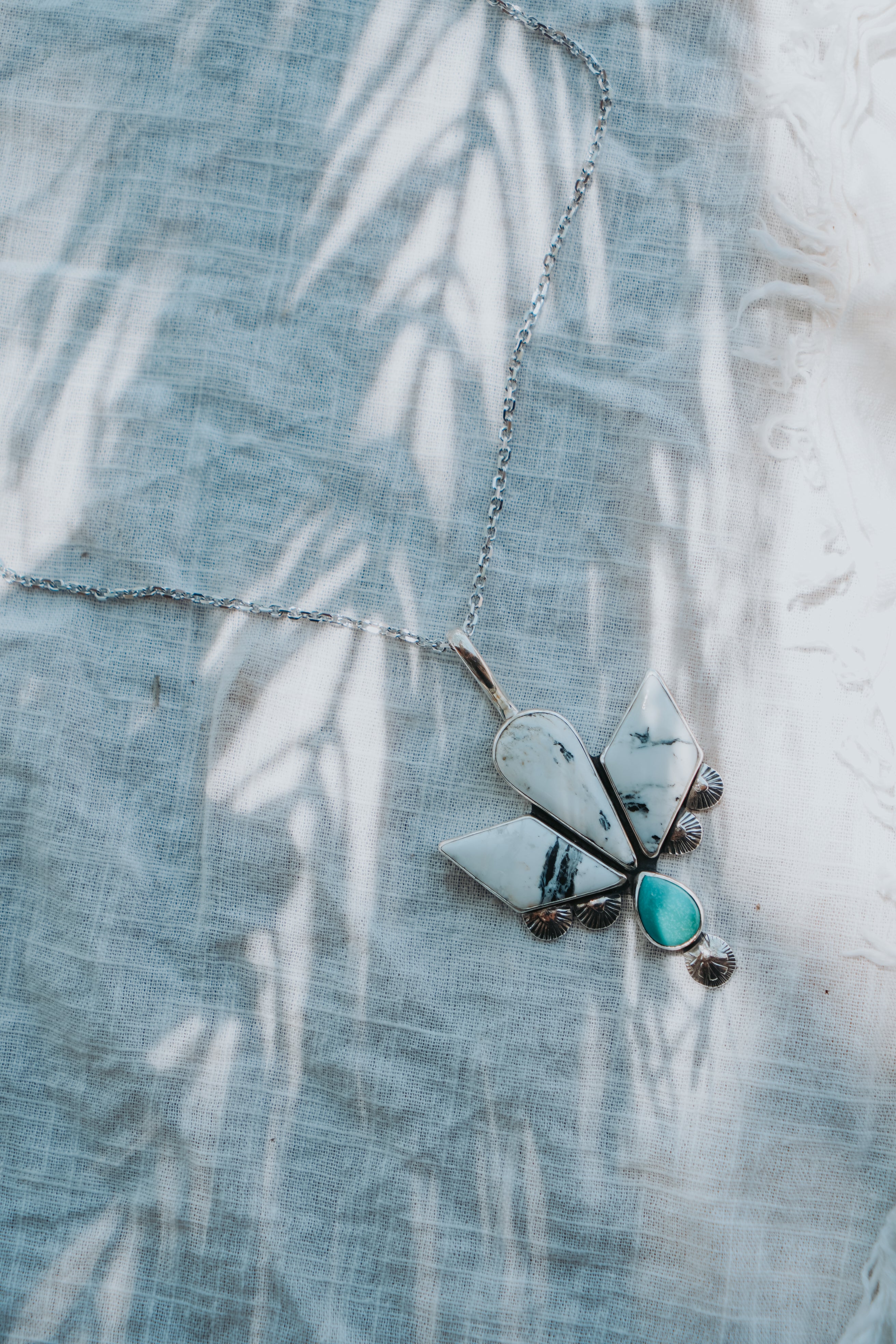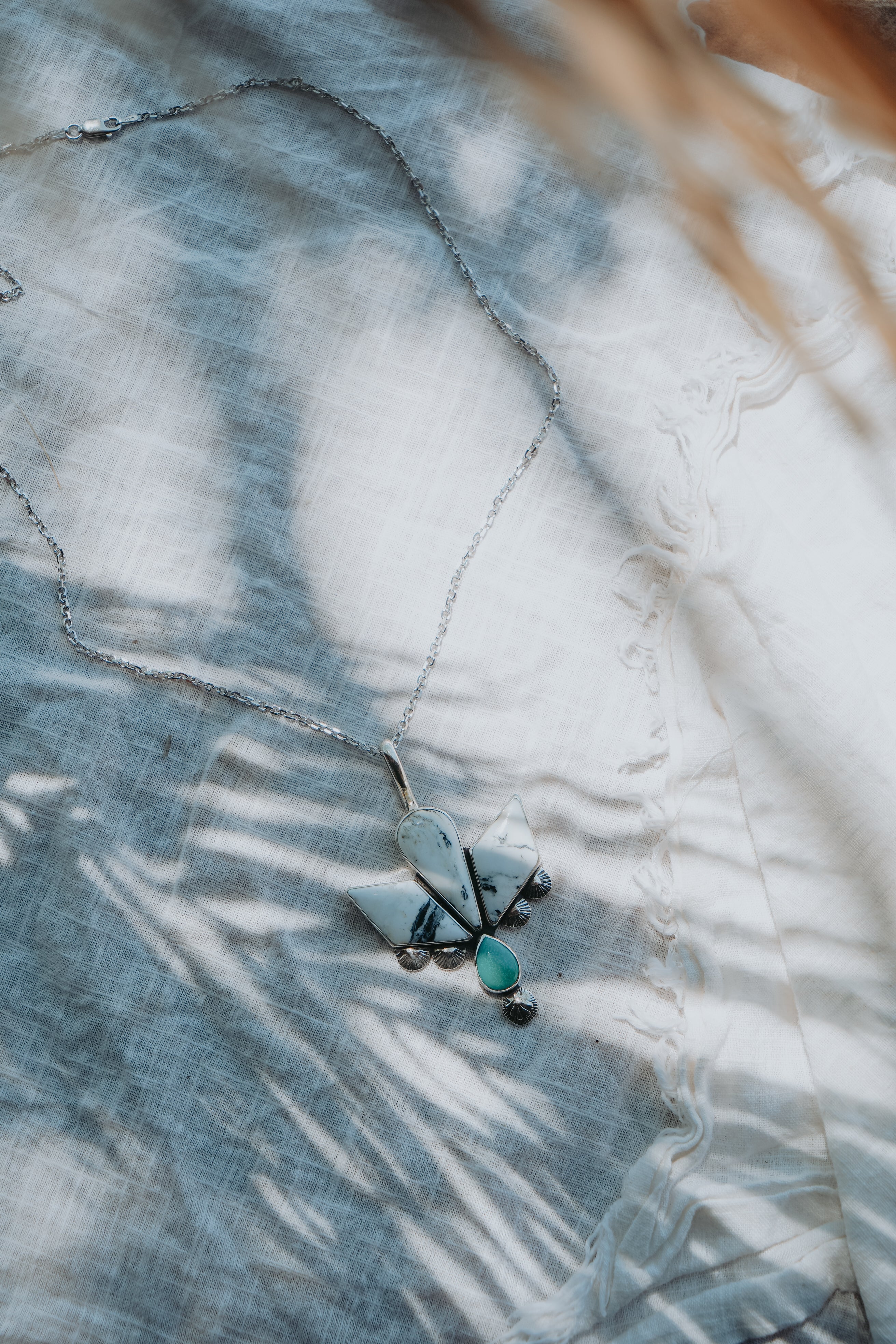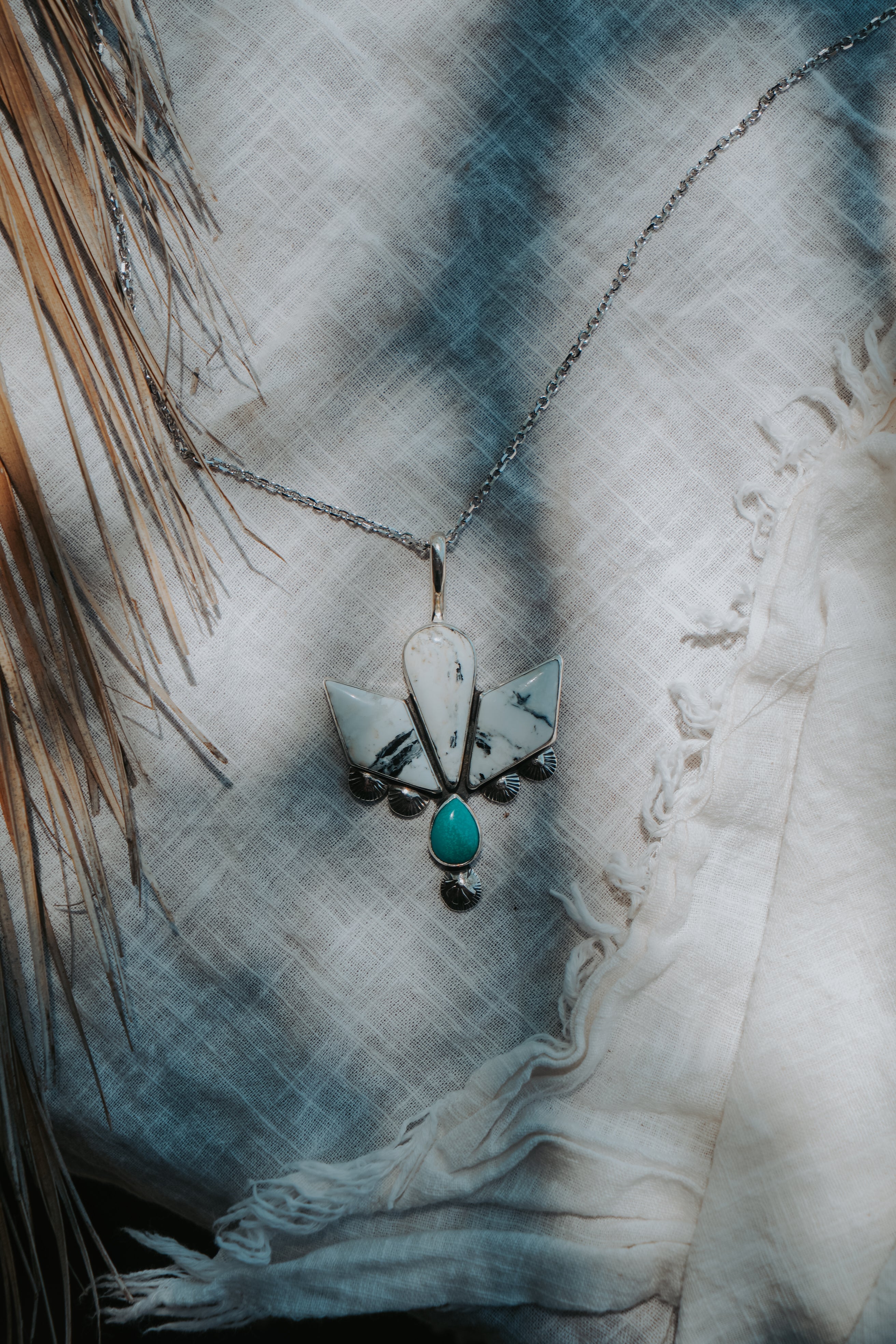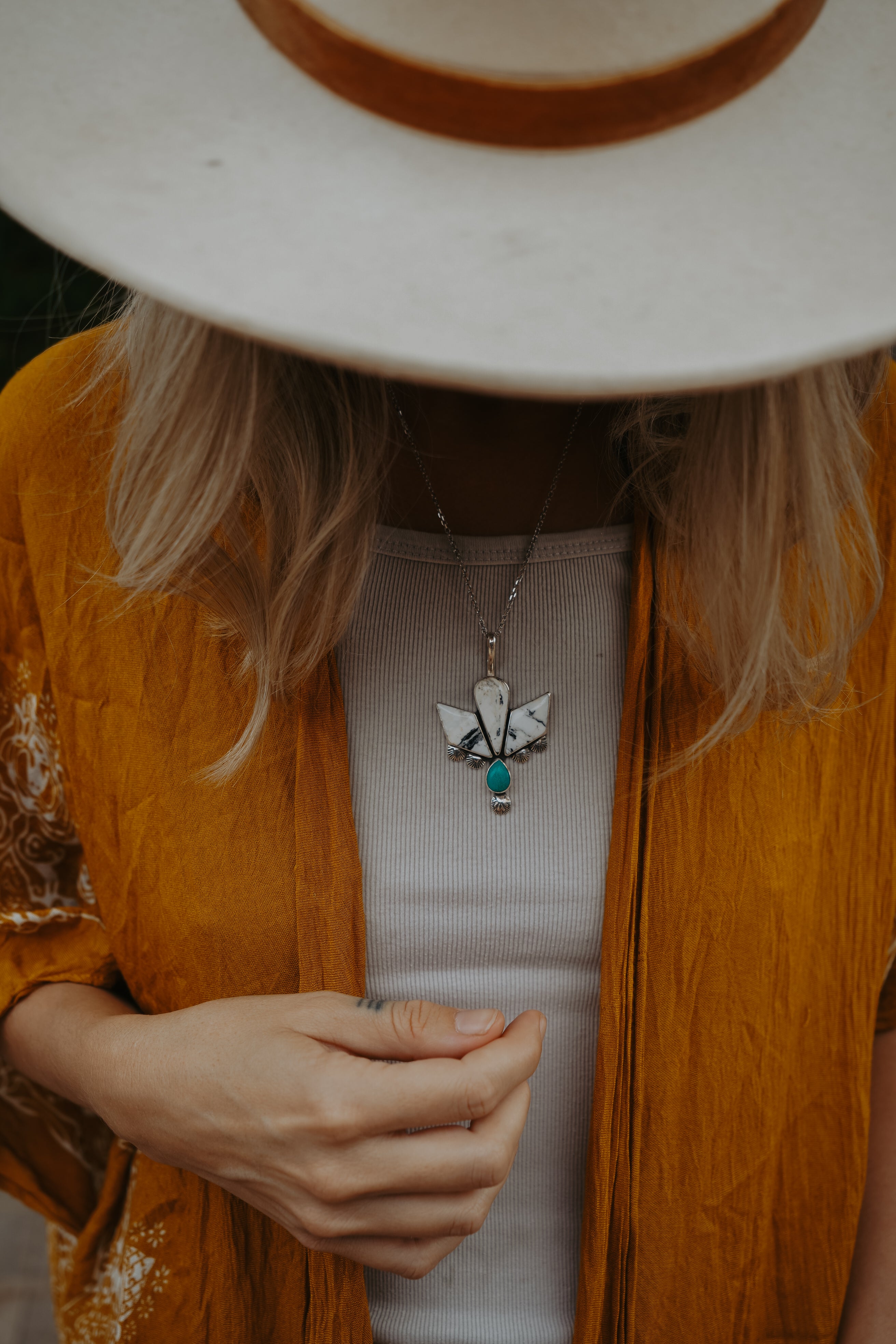 Statement Pendant in White Buffalo & Kingman Turquoise
We're in LOVE with this pendant design! It's completely one-of-a-kind and a piece we're having a hard time parting with, but we'll be excited to see who ends up with it.
20" .925 sterling silver, rhodium-plated chain. "Adjustable" by linking whatever link you want!
Handcrafted by Chandra & Andy Derrick in Tucson AZ. 
Packaged Mindfully with post-recycled paper products as well as recyclable packaging.  
Statement Pendant in White Buffalo & Kingman Turquoise