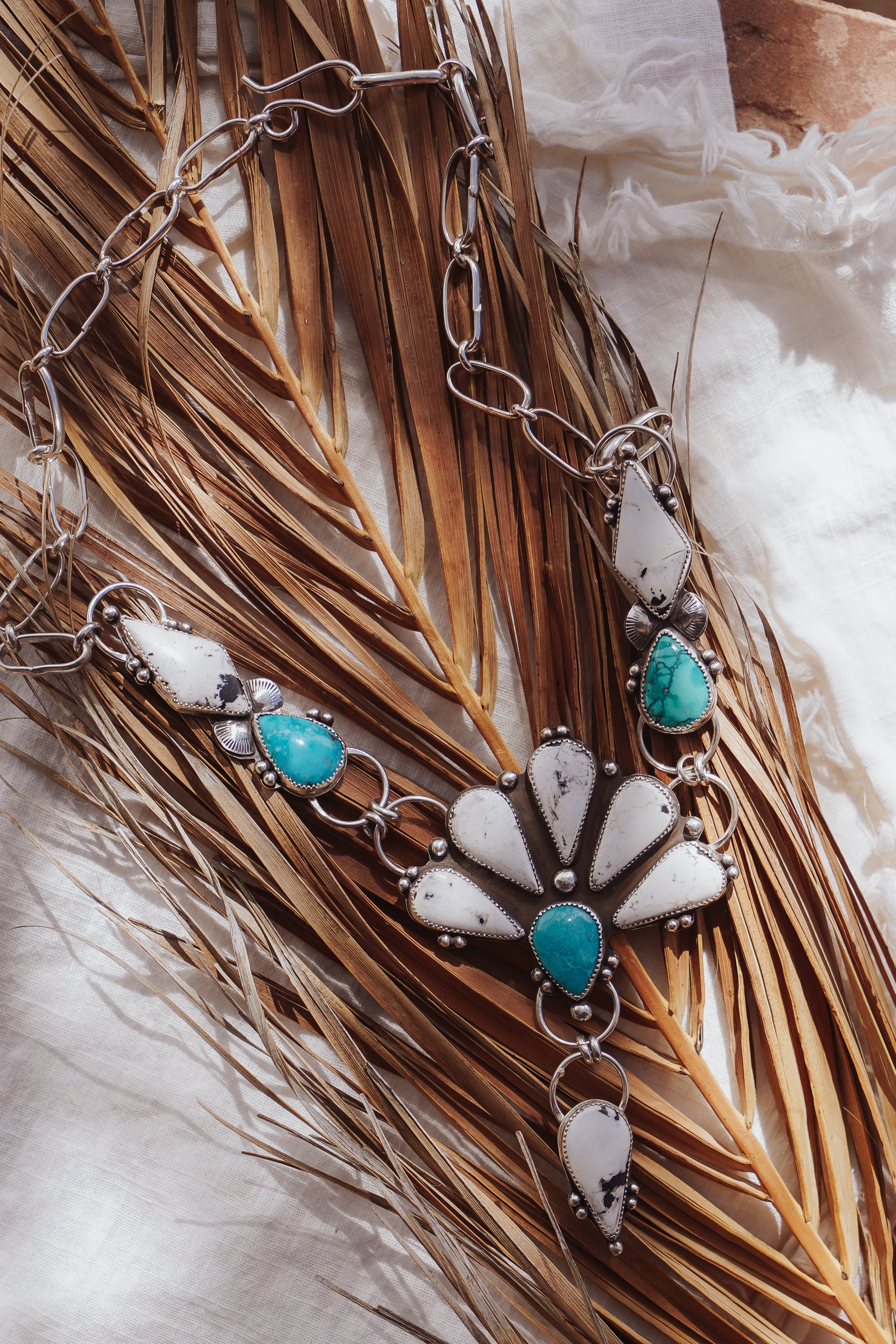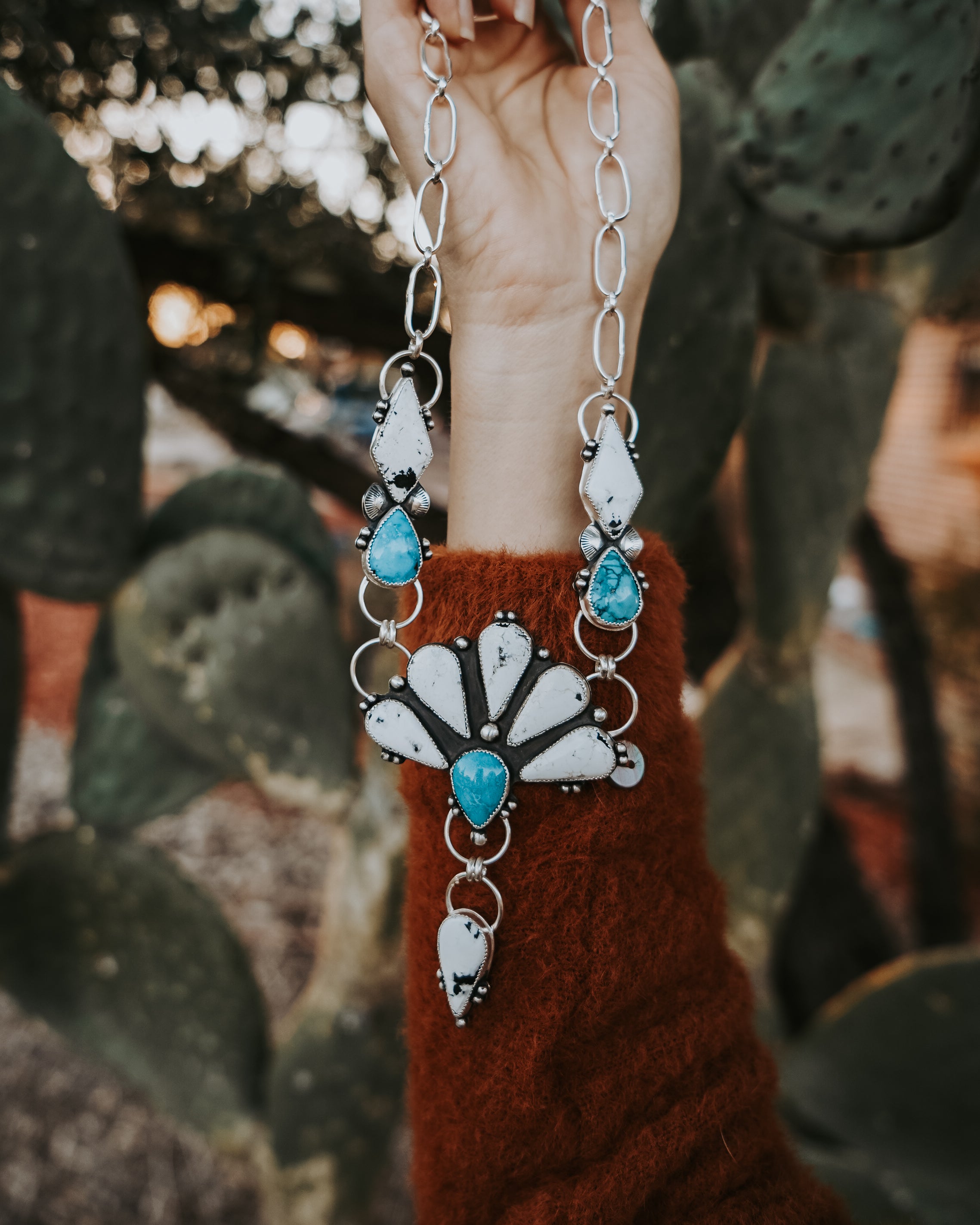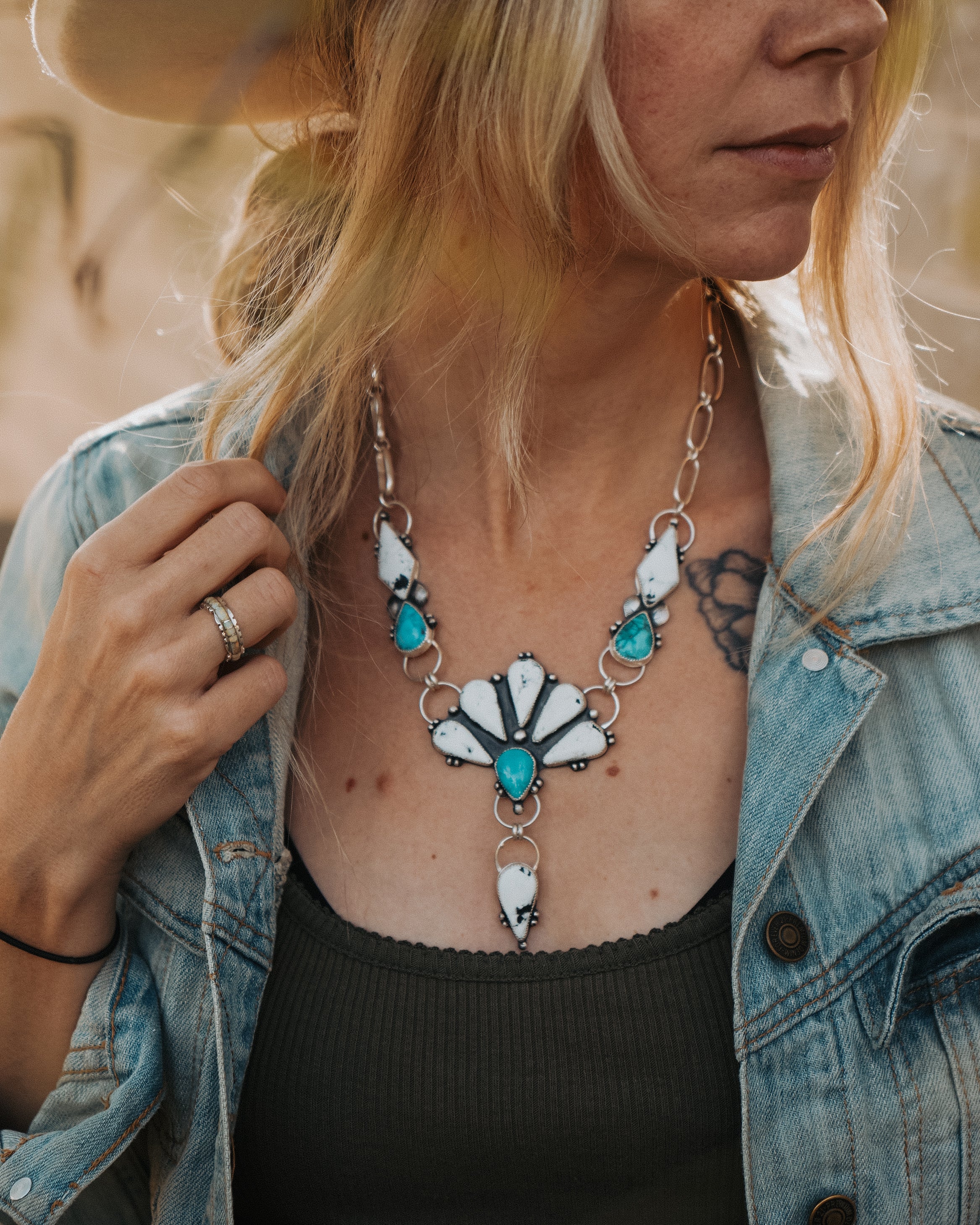 Statement Necklace in White Buffalo & Hubei Turquoise
This might just be my favorite piece of jewelry I've made. I gotta be honest, it's hard to let go of one like this that you put so much into but it's also part of what makes this whole craft so special- I love getting to share beauty and creativity with you guys!
Every bit of it from this necklace jump rings to the chain to the bezels, backplates and stamping was all handcrafted with love and attention. While this necklace is certainly a statement, it can also be worn any time to add a flair any outfit. I created this with high quality materials to be an heirloom item you can use for a lifetime and even pass down.
.925 Sterling Silver with White Buffalo & Hubei Turquoise. 20" long.
Handcrafted by Chandra & Andy Derrick in Tucson AZ. 
Packaged Mindfully with post-recycled paper products as well as recyclable packaging. 
Statement Necklace in White Buffalo & Hubei Turquoise