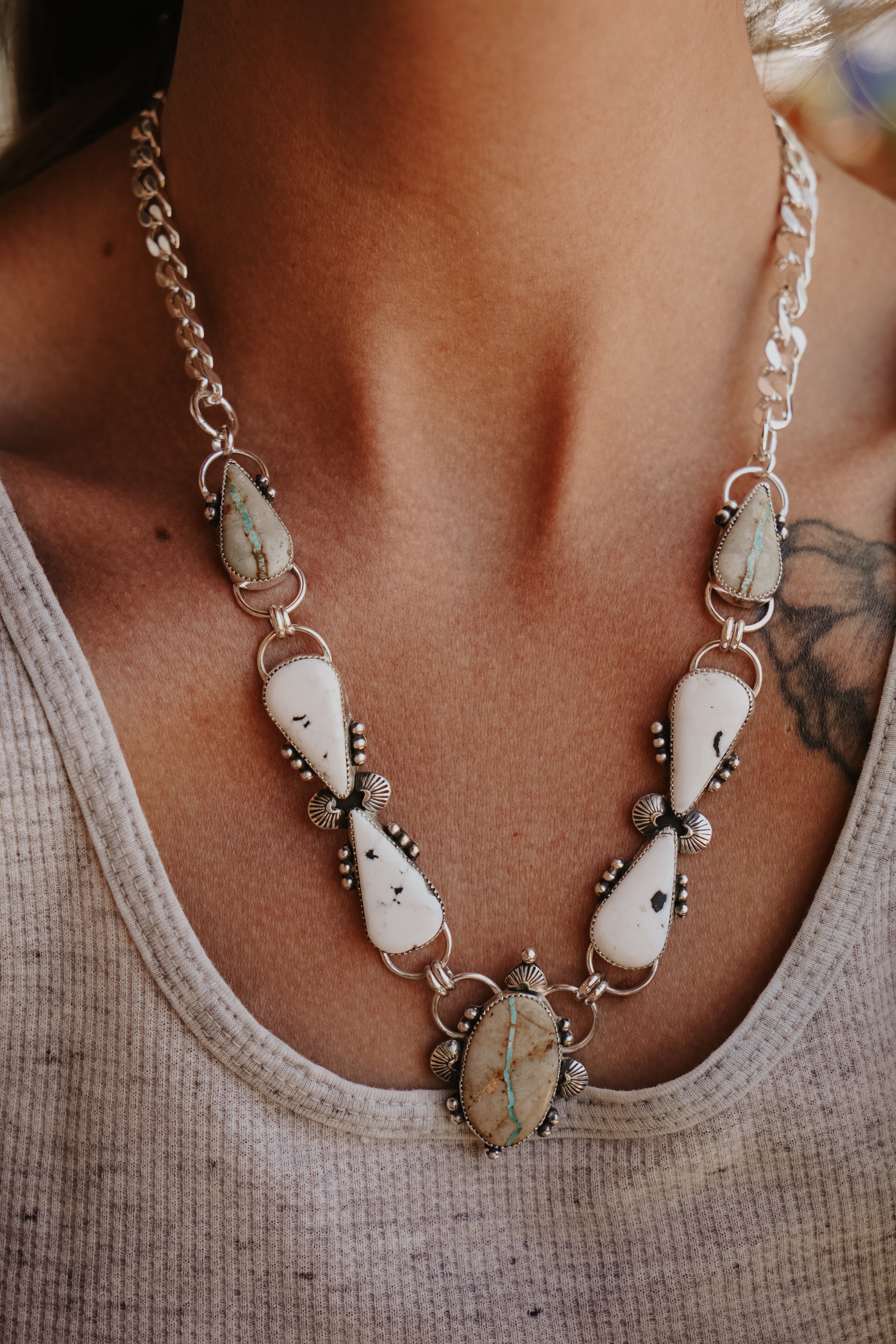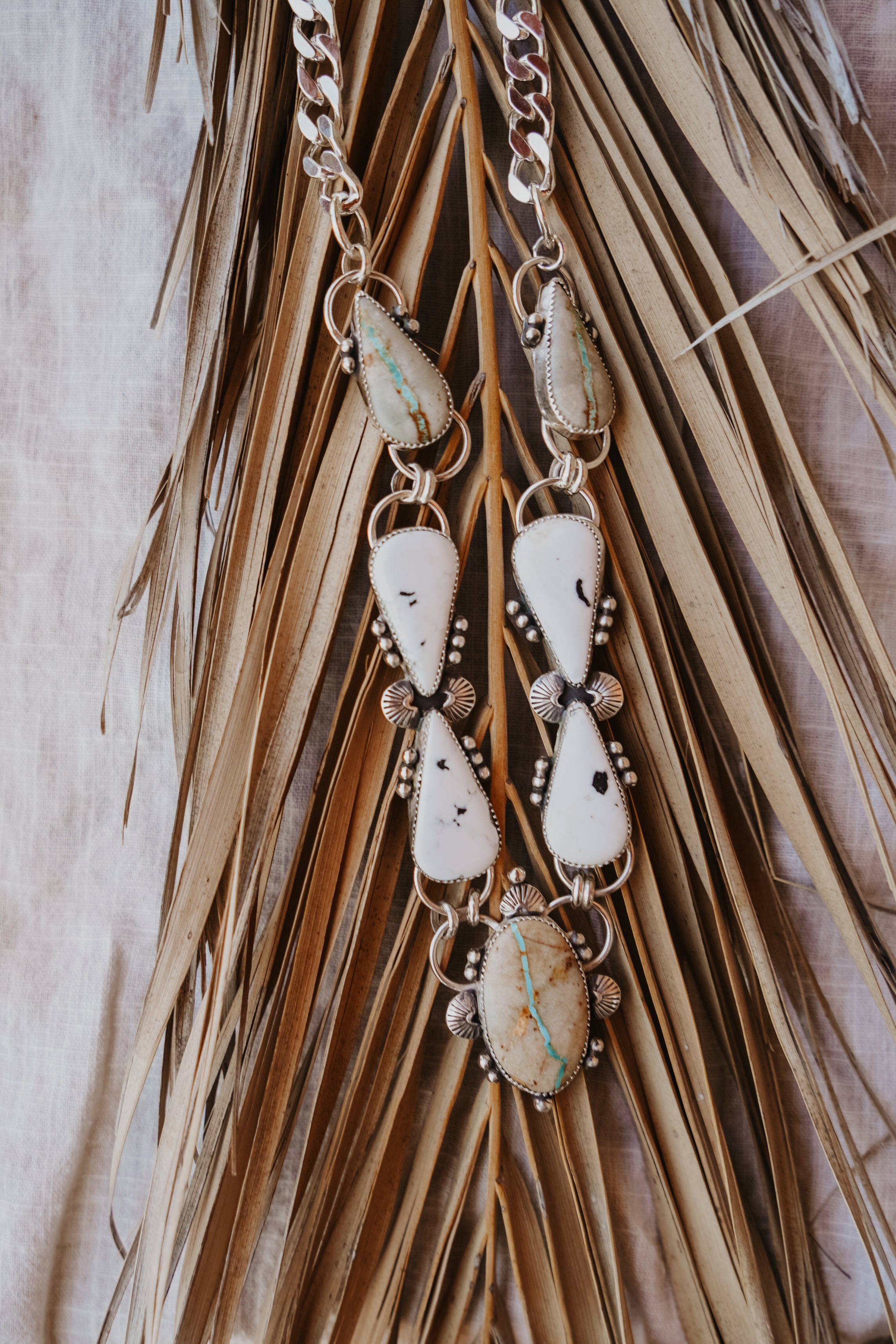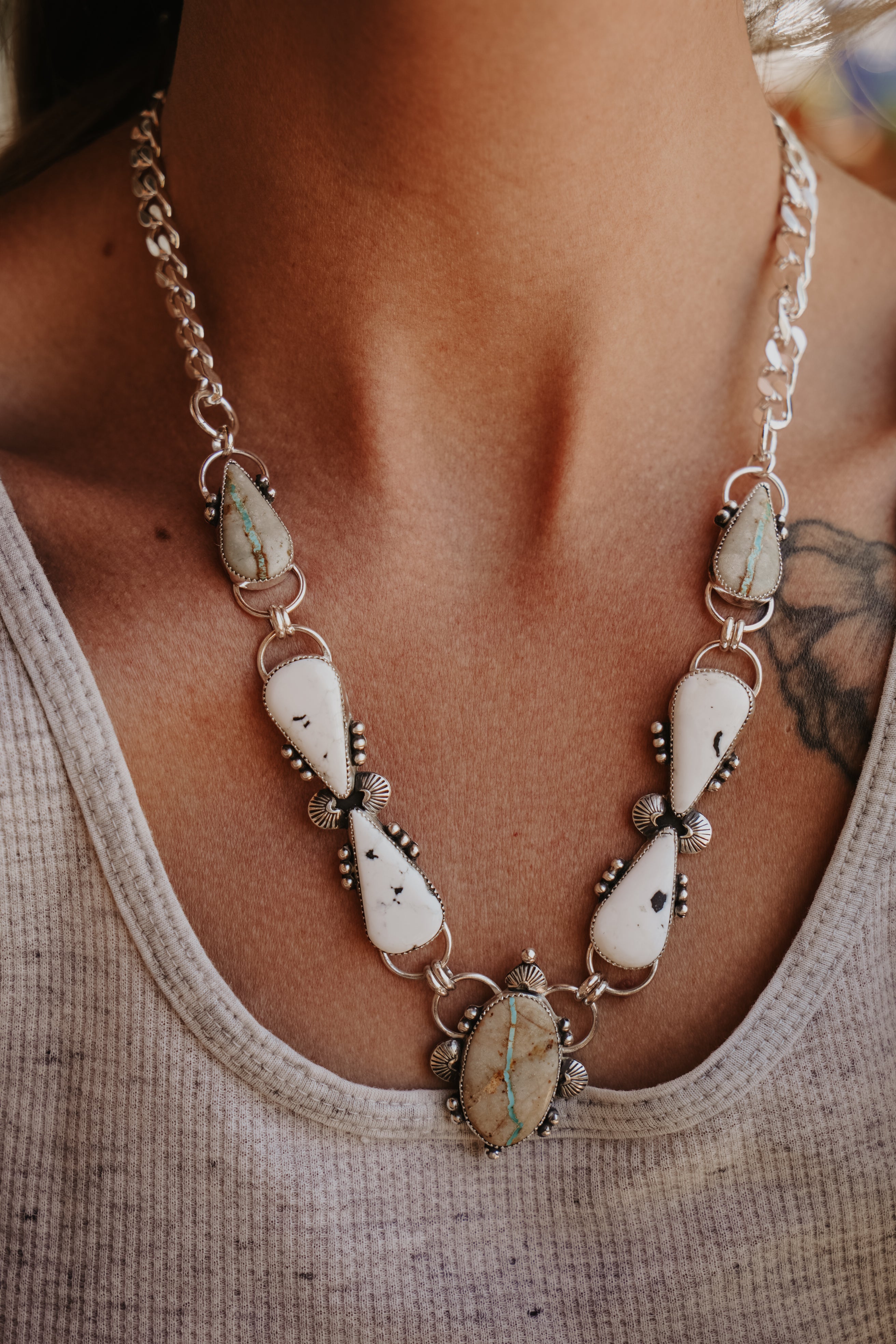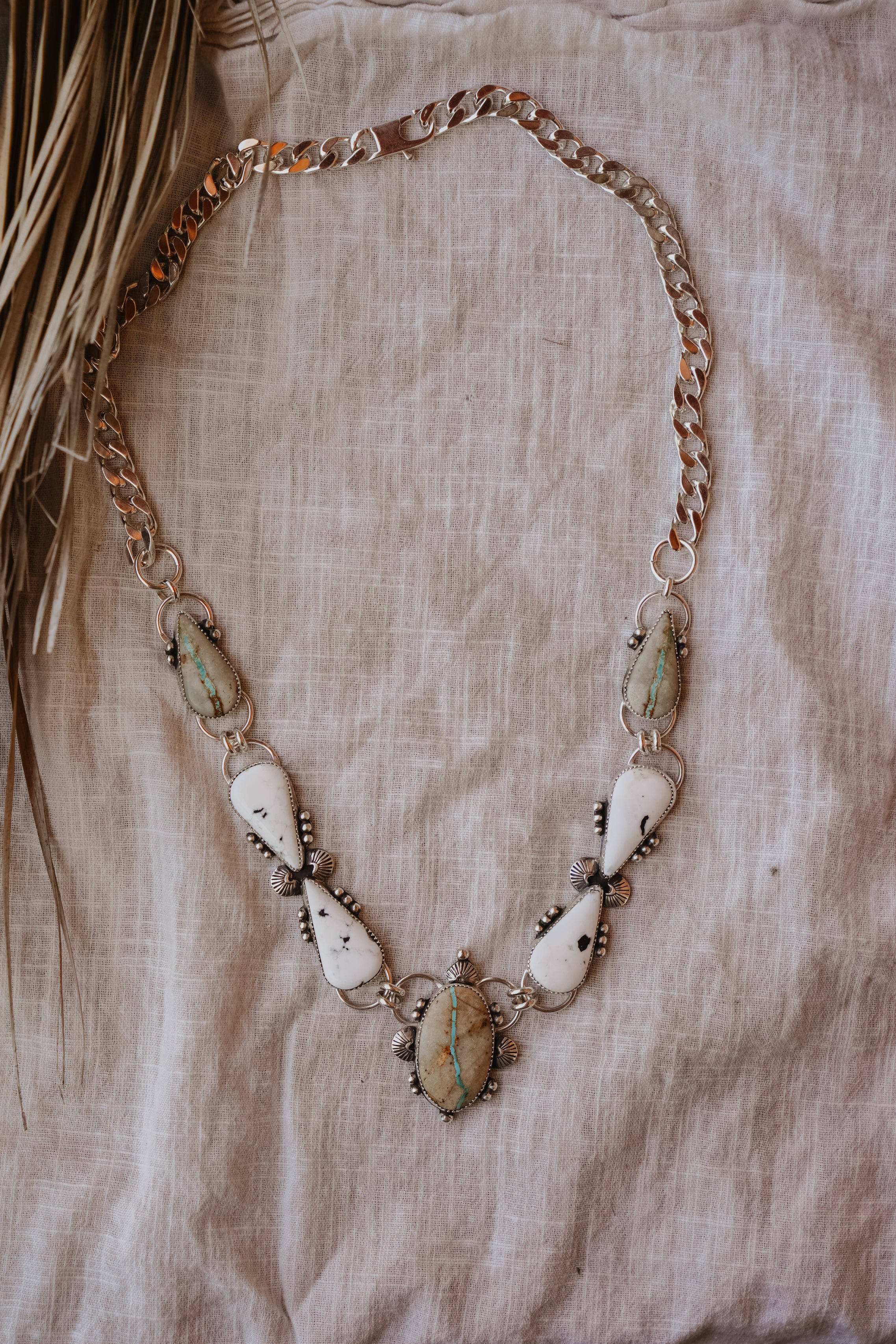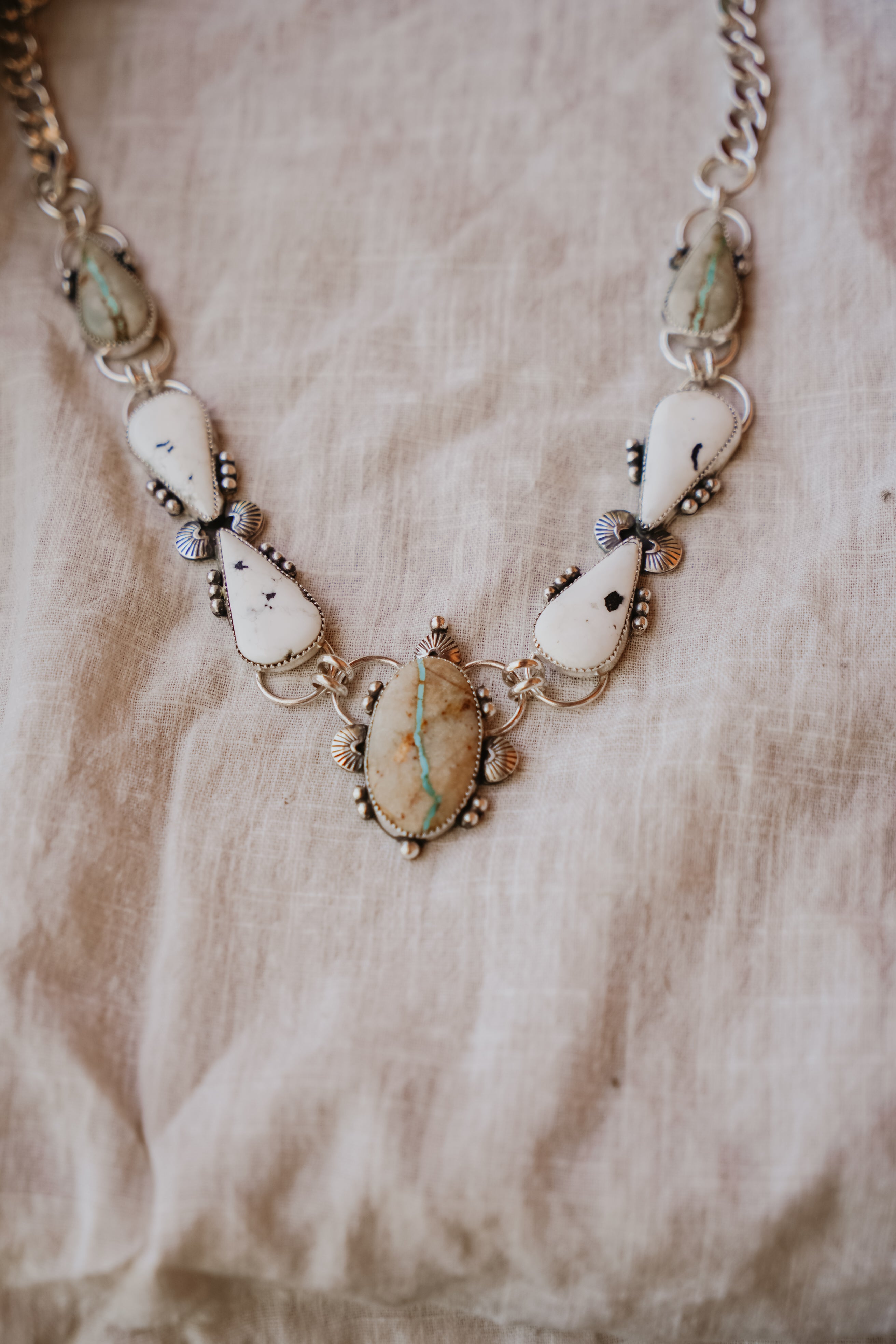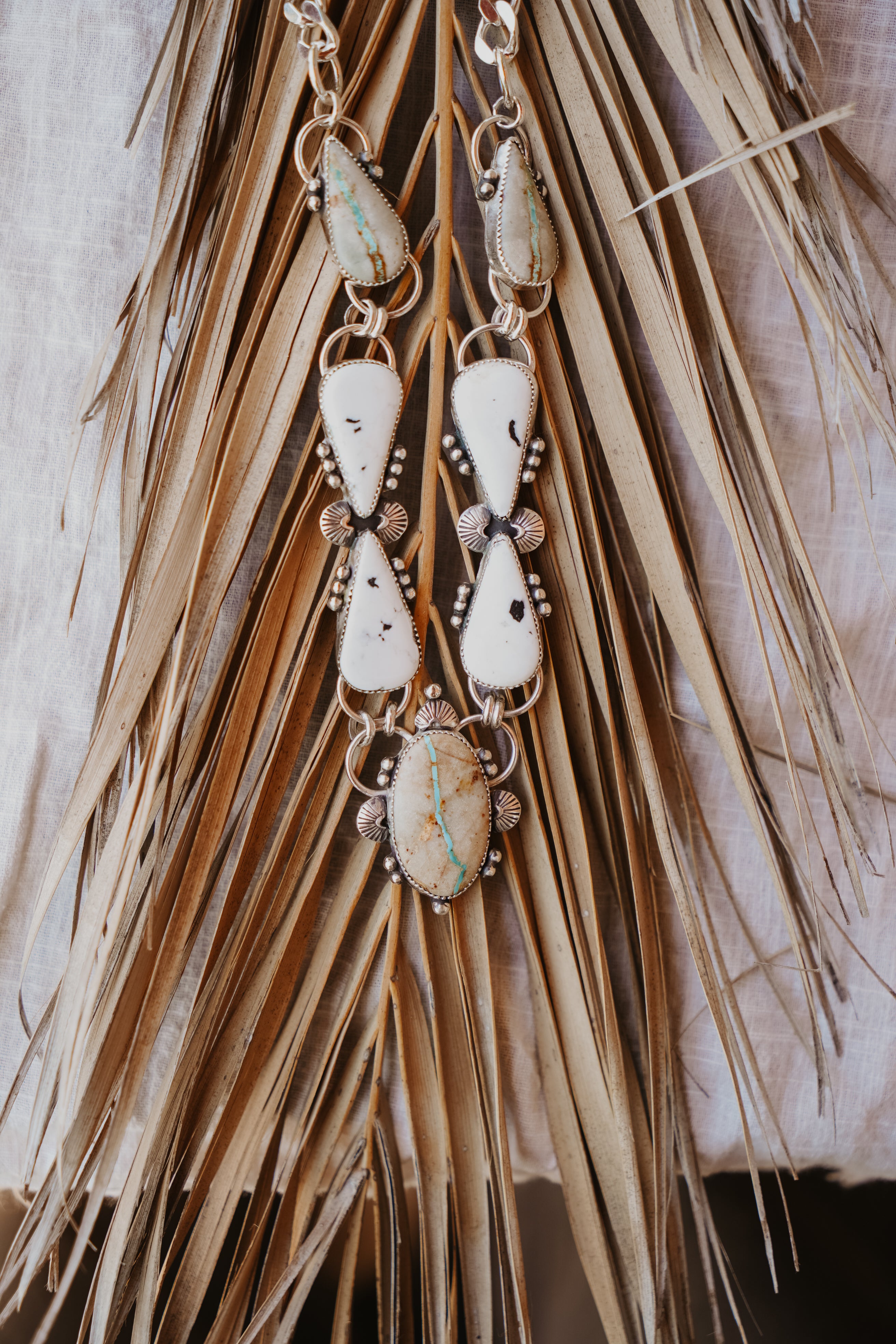 Statement Necklace in Royston Ribbon & White Buffalo
This is such a drool-worthy statement necklace. This beauty was crafted with lots of love and attention. While this necklace is certainly a statement, it can also be worn any time to add a flair any outfit. I created this with high quality materials to be an heirloom item you can use for a lifetime and even pass down.
.925 Sterling Silver with White Buffalo & Royston Ribbon Turquoise. 21" long.
Handcrafted by Chandra & Andy Derrick in Tucson AZ. 
Packaged Mindfully with post-recycled paper products as well as recyclable packaging.  
Statement Necklace in Royston Ribbon & White Buffalo