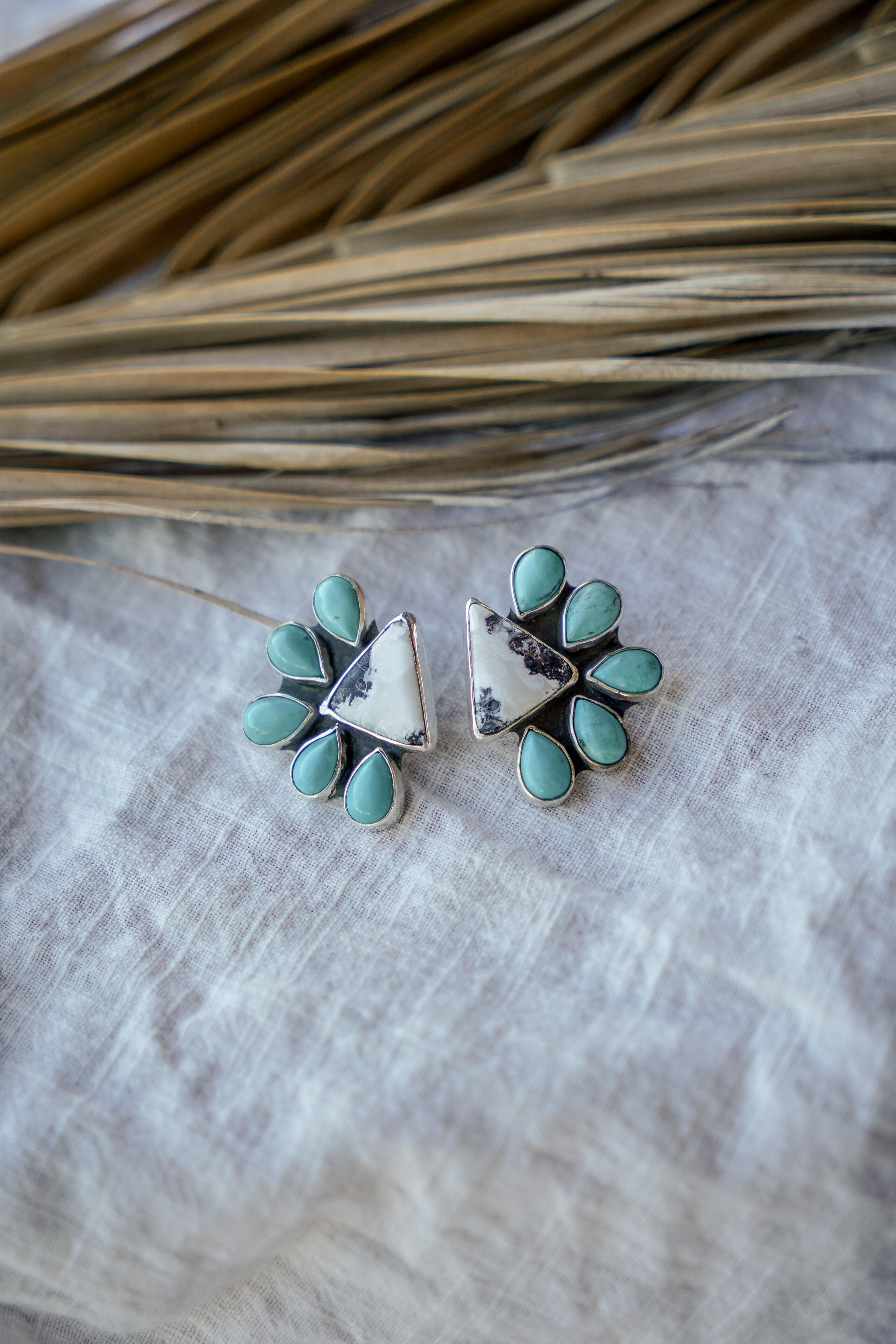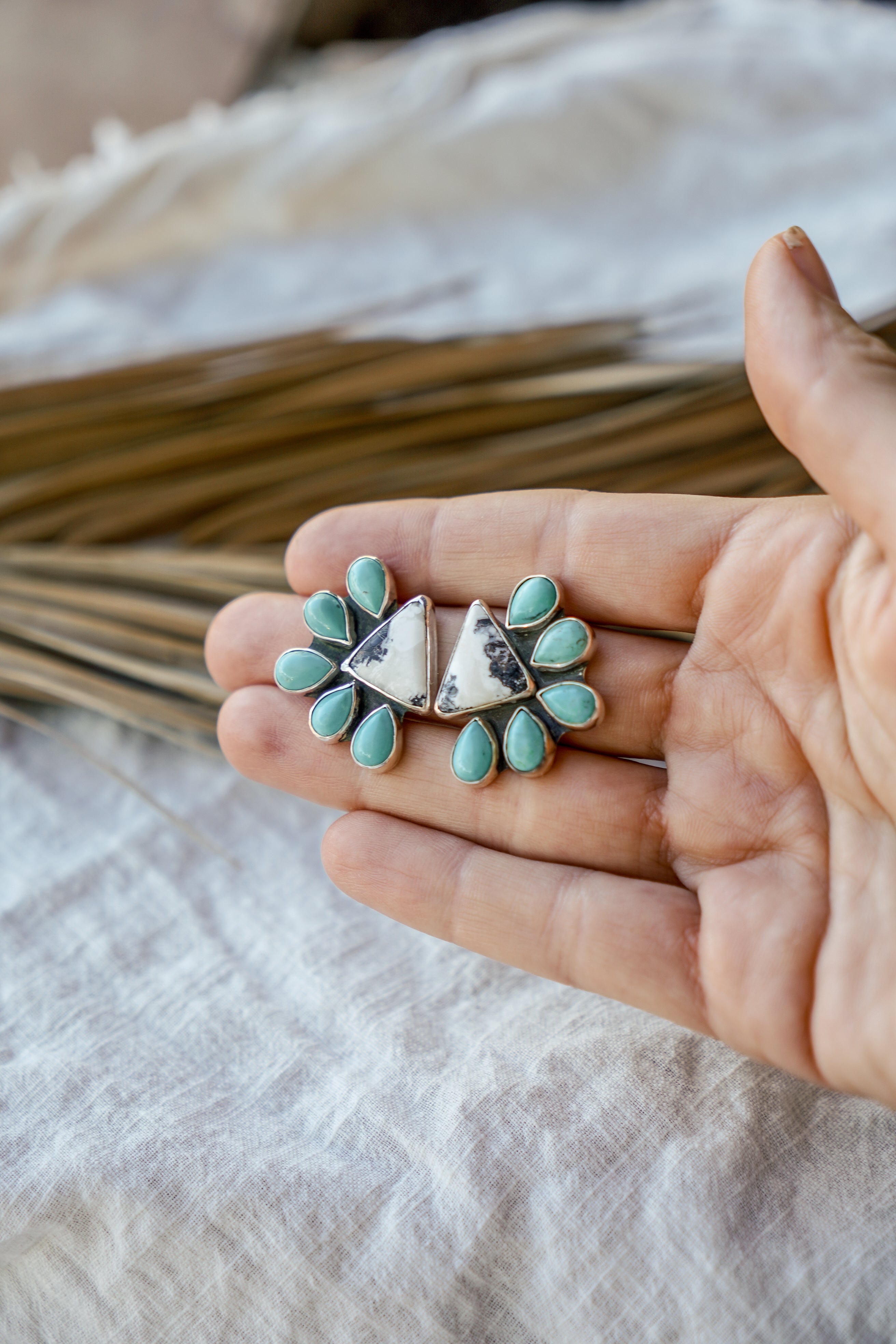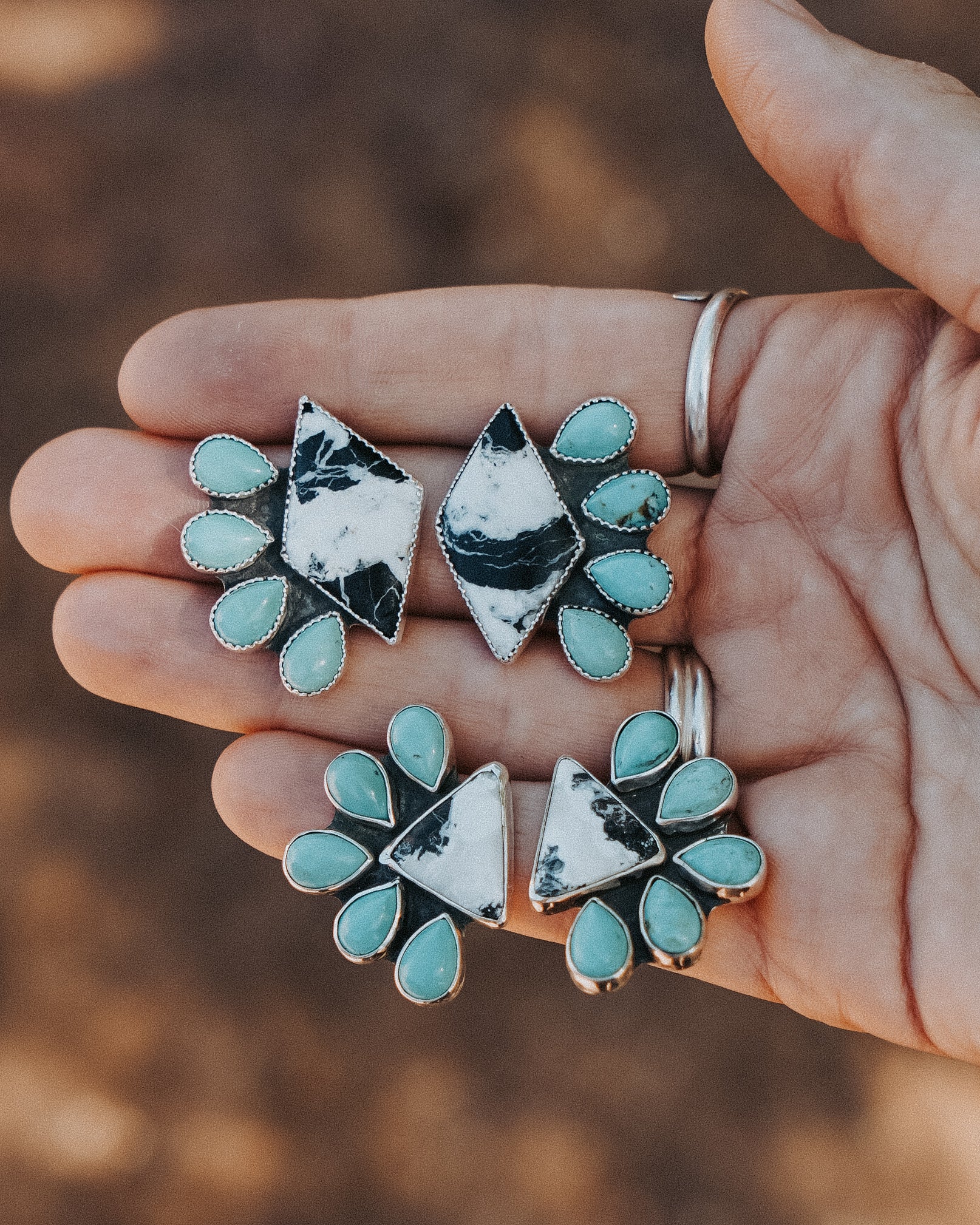 Statement Earrings in White Buffalo & Kingman Turquoise
The combo of White Buffalo and Turquoise combo has been one of our recent "muses"- we can't get enough and luckily you guys keep asking for more! So much time, love, and energy went into designing and creating these earrings. It's tough to let go of these ones but we must! 
.925 Sterling Silver.
Handcrafted by Chandra & Andy Derrick in Tucson AZ. 
Packaged Mindfully with post-recycled paper products as well as recyclable packaging.  
Statement Earrings in White Buffalo & Kingman Turquoise