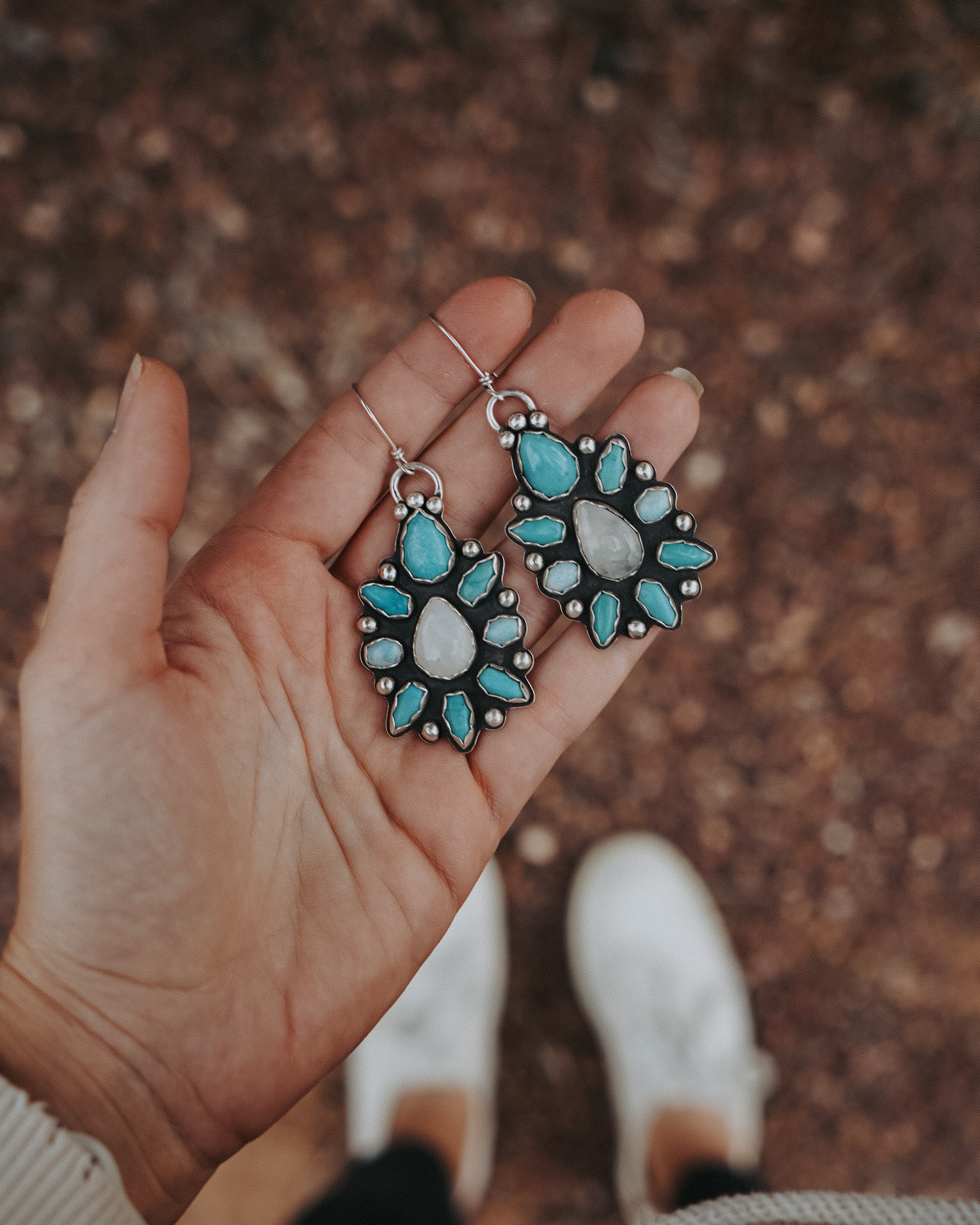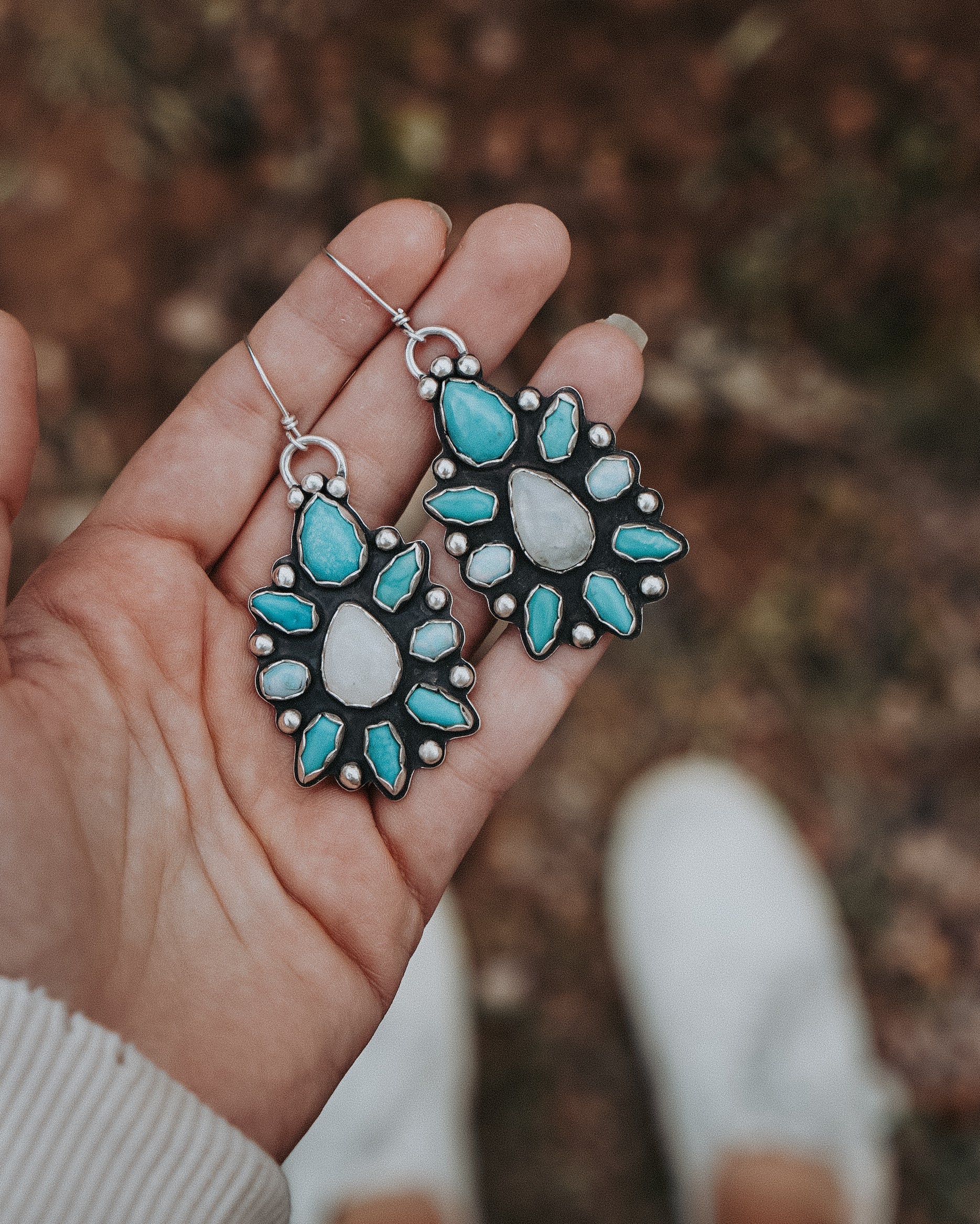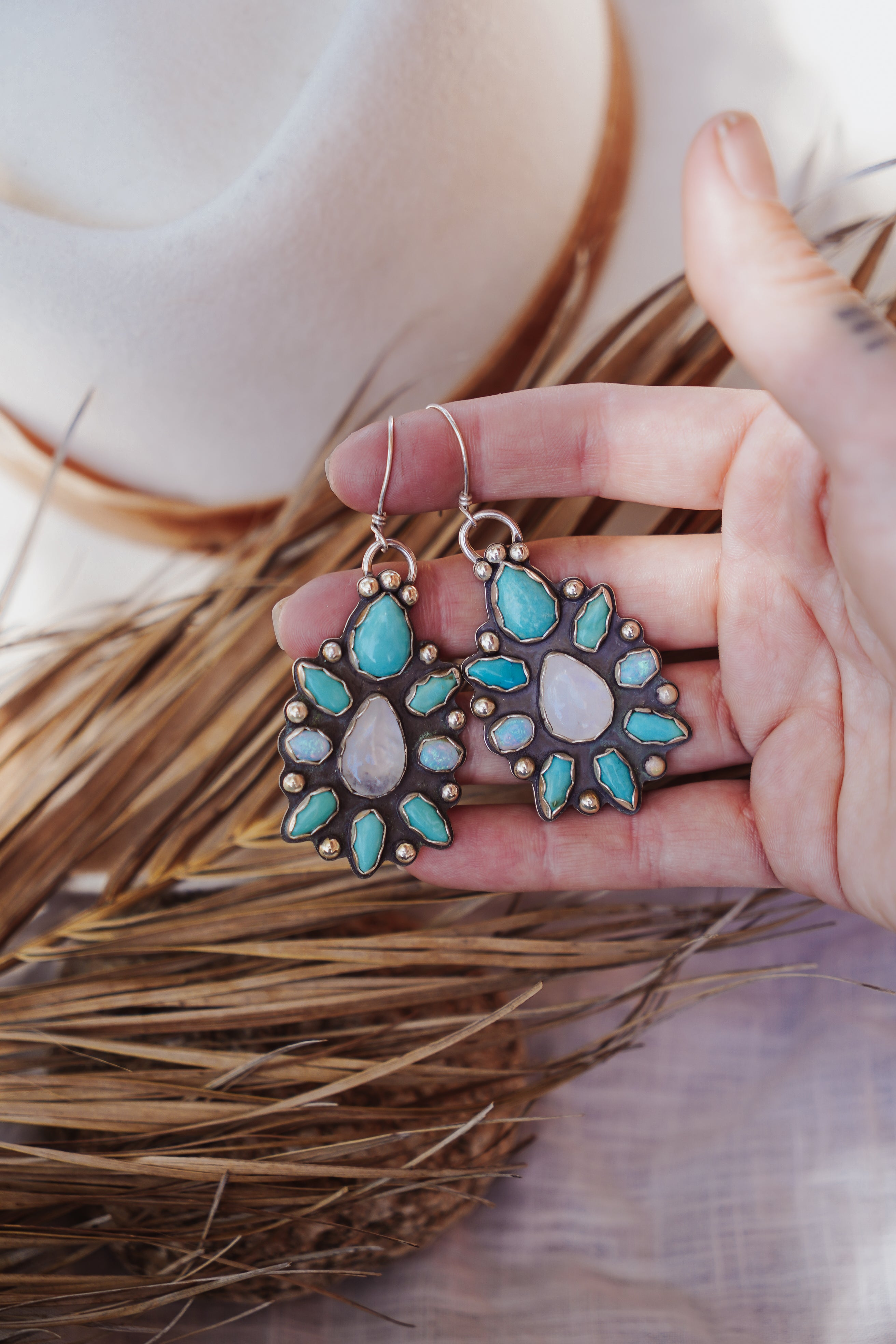 Statement Earrings in Campitos Turquoise & Sterling Opal
I just can't get over this style- the colors and shapes have me wanting to keep them for myself. So much time, love, and energy went into designing and creating them- it's tough to let go but we must! I used the thinnest silver I possibly could so they're also comfortable to wear.
Made with .925 Sterling Silver.
Handcrafted by Chandra & Andy Derrick in Tucson AZ. 
Packaged Mindfully with post-recycled paper products as well as recyclable packaging.  
Statement Earrings in Campitos Turquoise & Sterling Opal