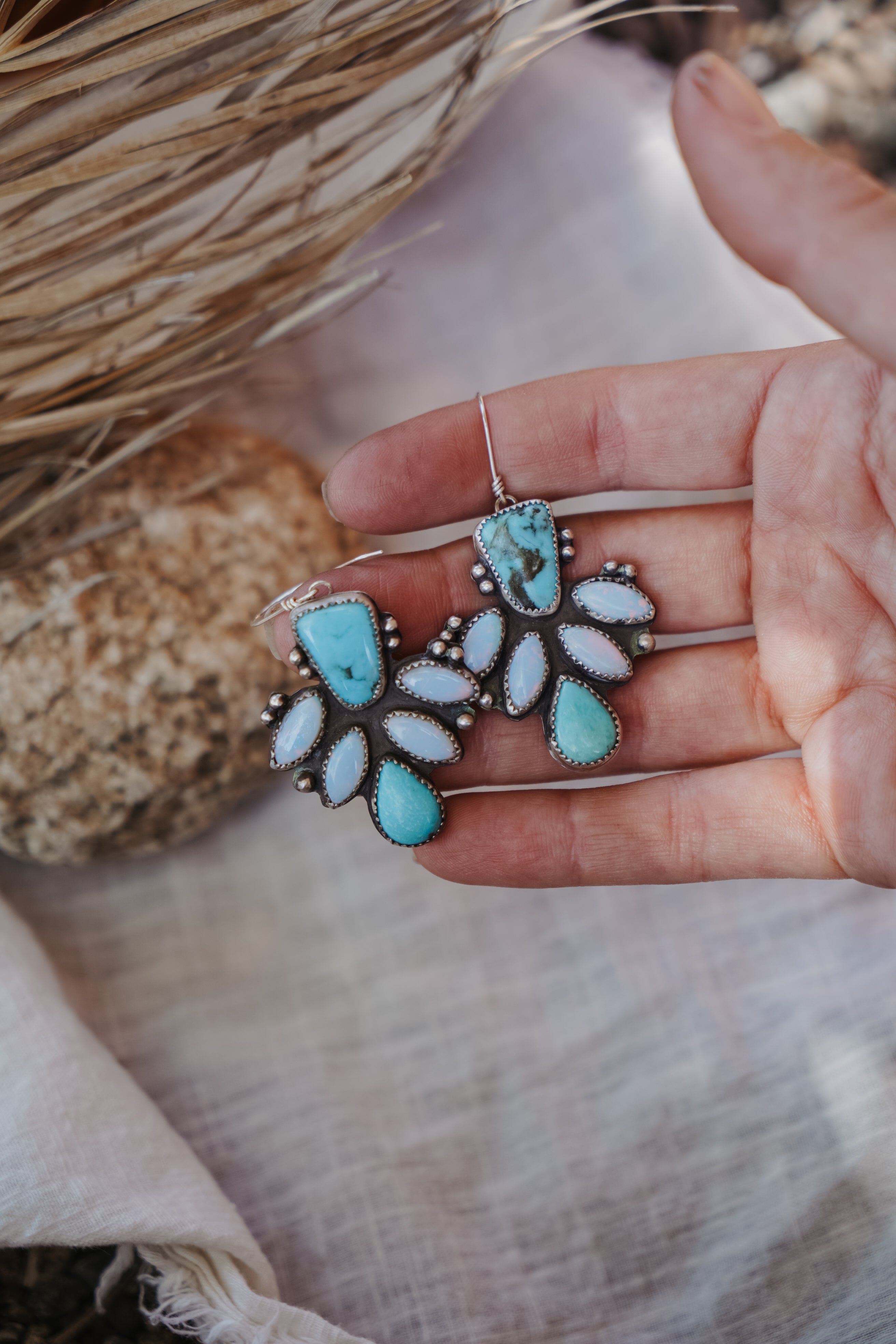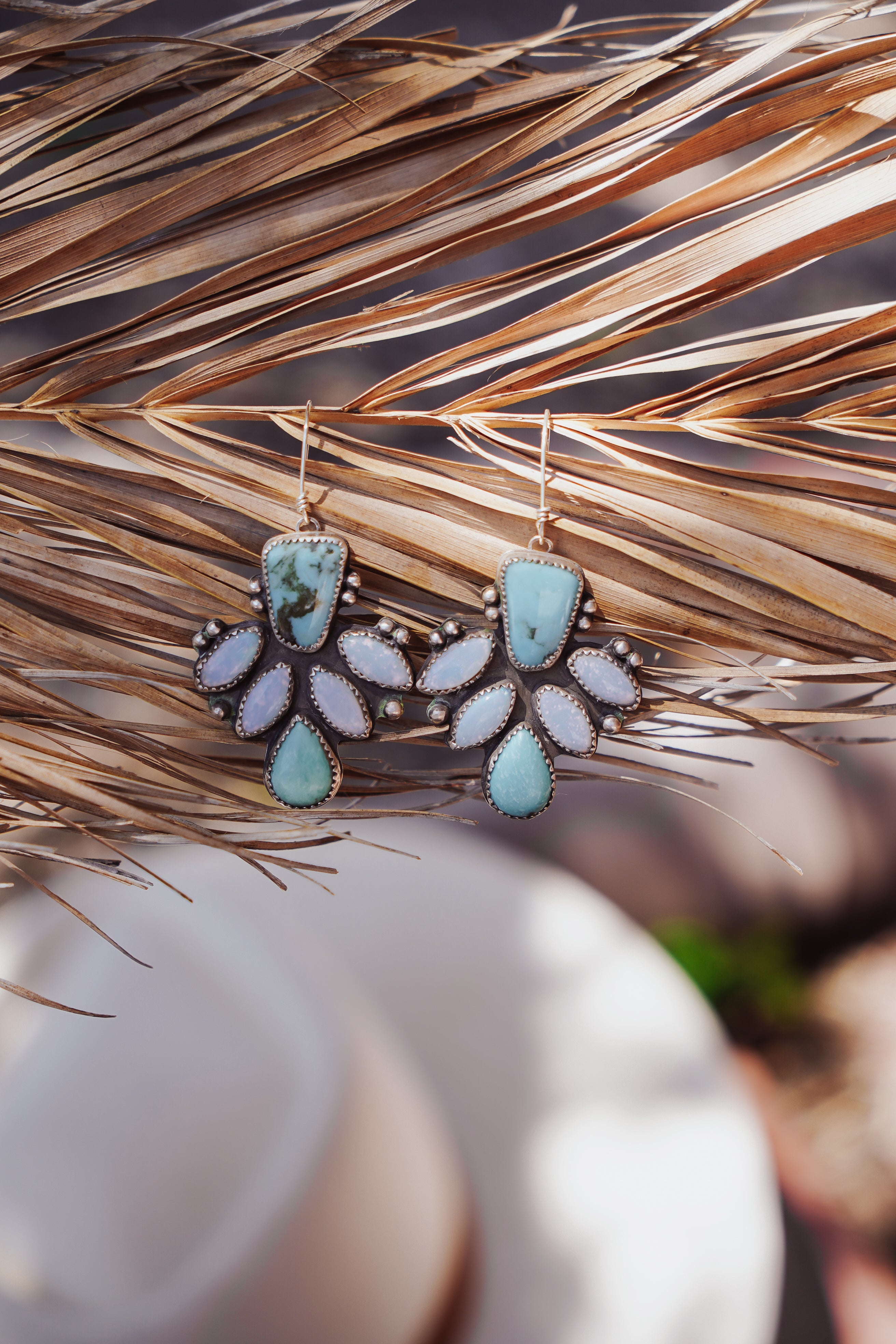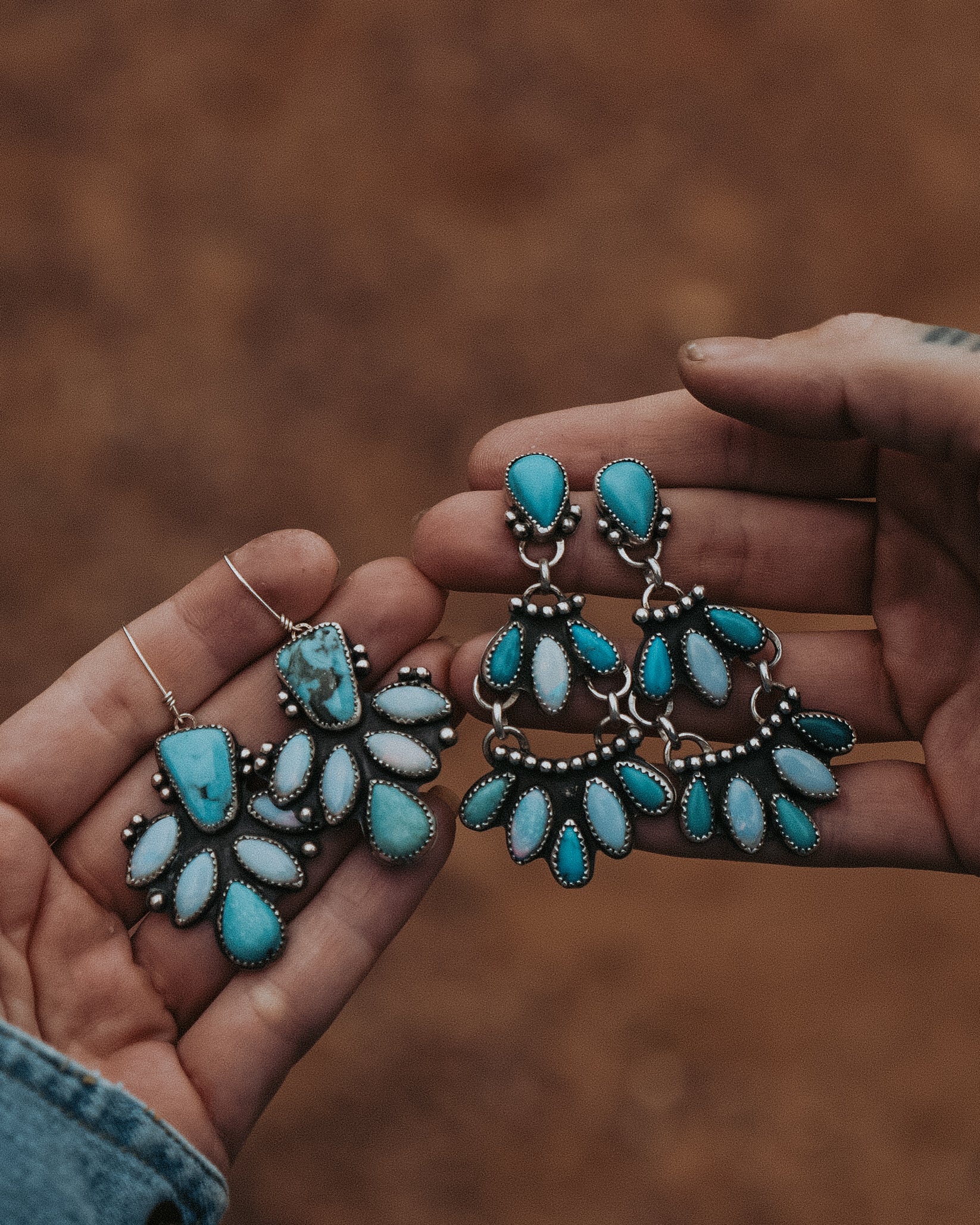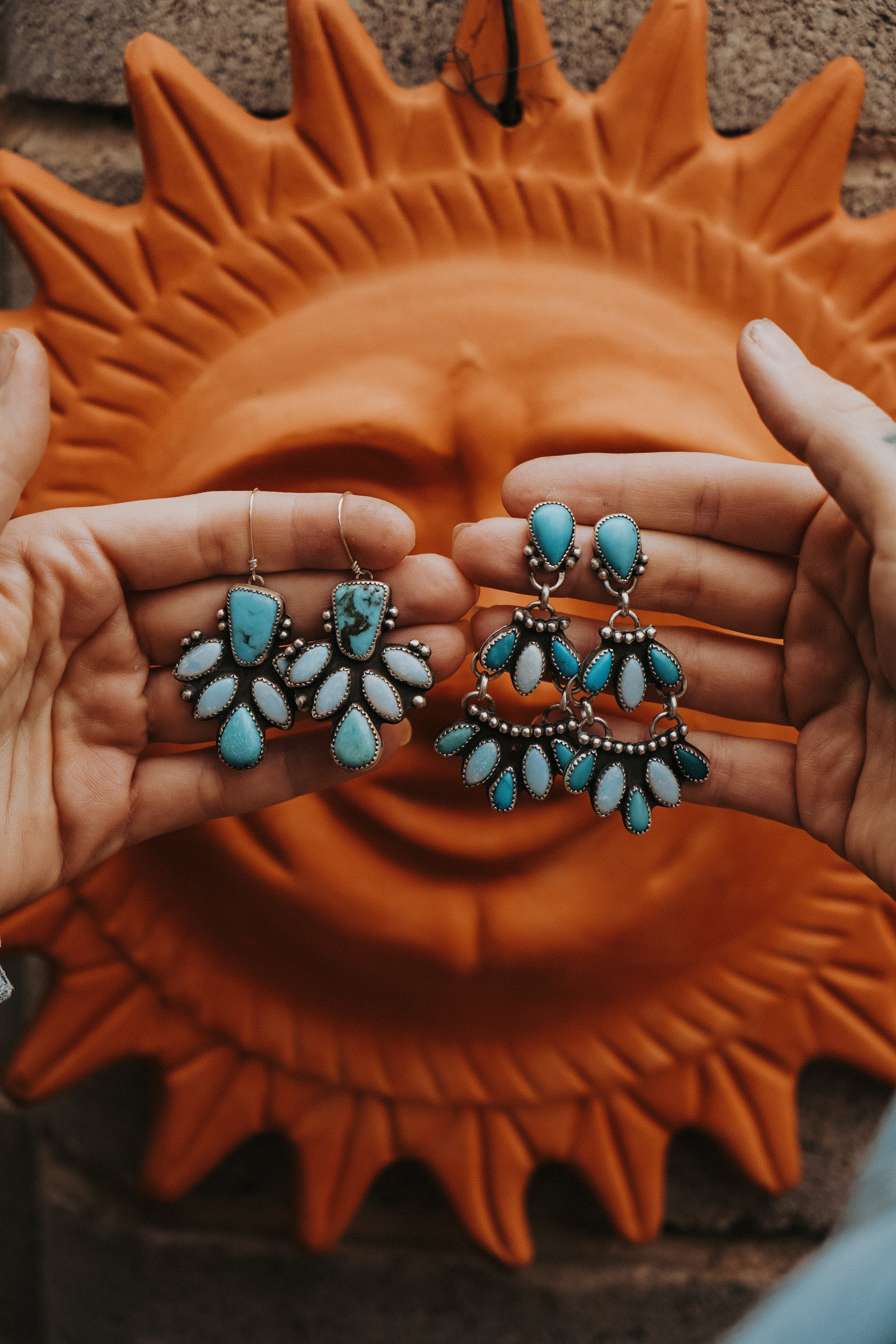 Statement Earrings in Campitos, No. 8 Turquoise & Sterling Opal
Oh la la! I've been drooling over these drop earrings for weeks now. I'm so excited to release them. I'm in love with the color combos and the shape of these ones.
Made with .925 Sterling Silver.
Handcrafted by Chandra & Andy Derrick in Tucson AZ. 
Packaged Mindfully with post-recycled paper products as well as recyclable packaging.  
Statement Earrings in Campitos, No. 8 Turquoise & Sterling Opal