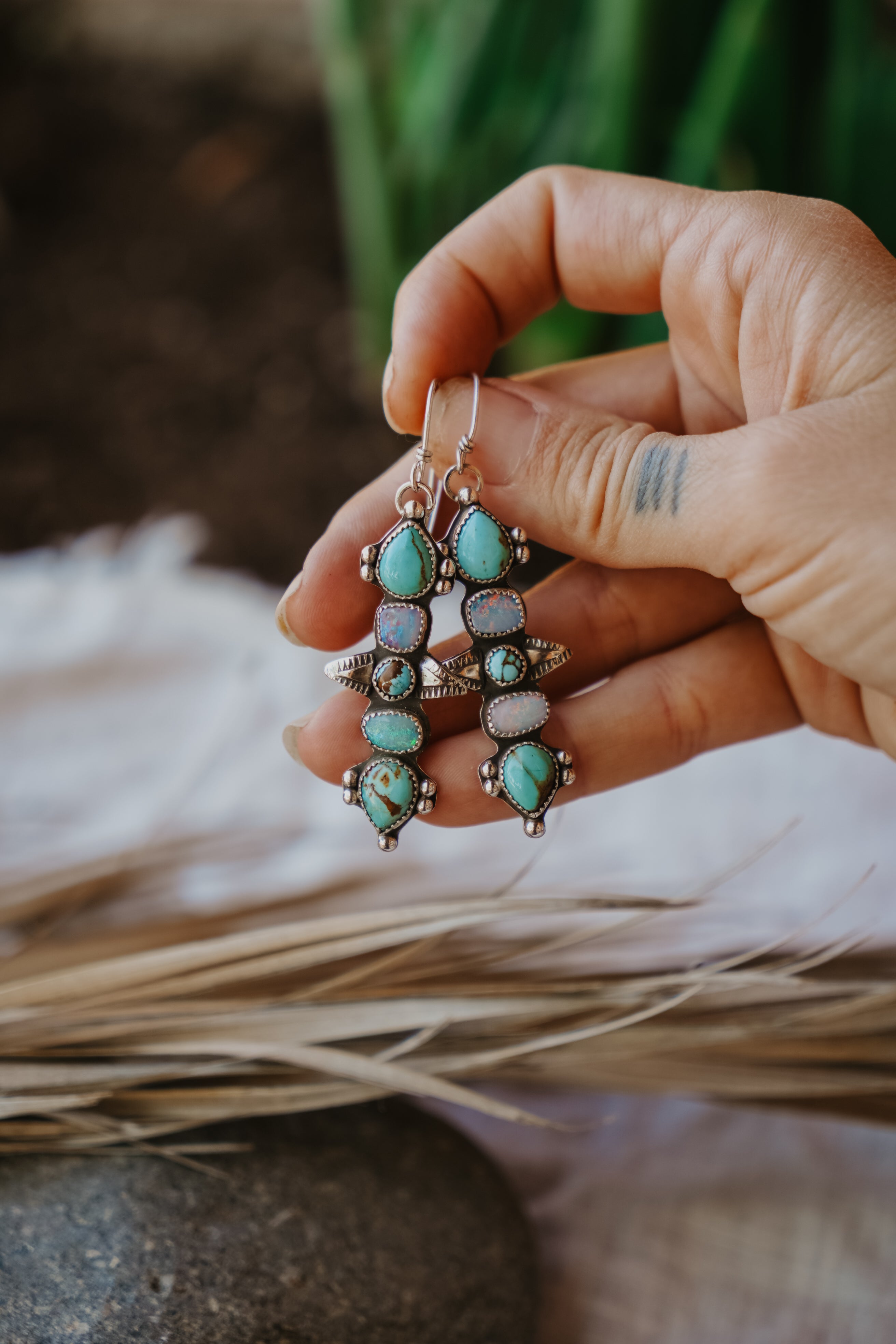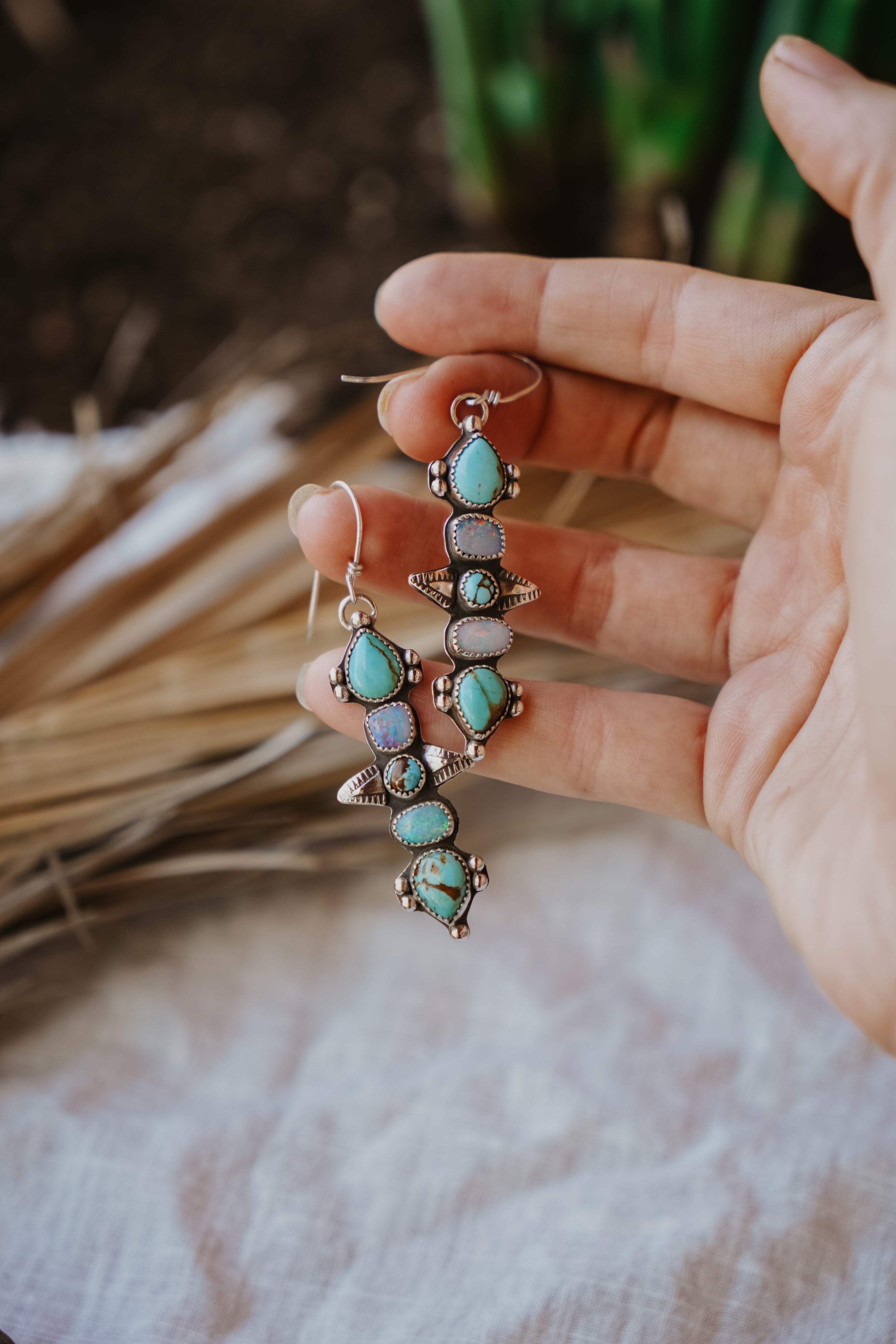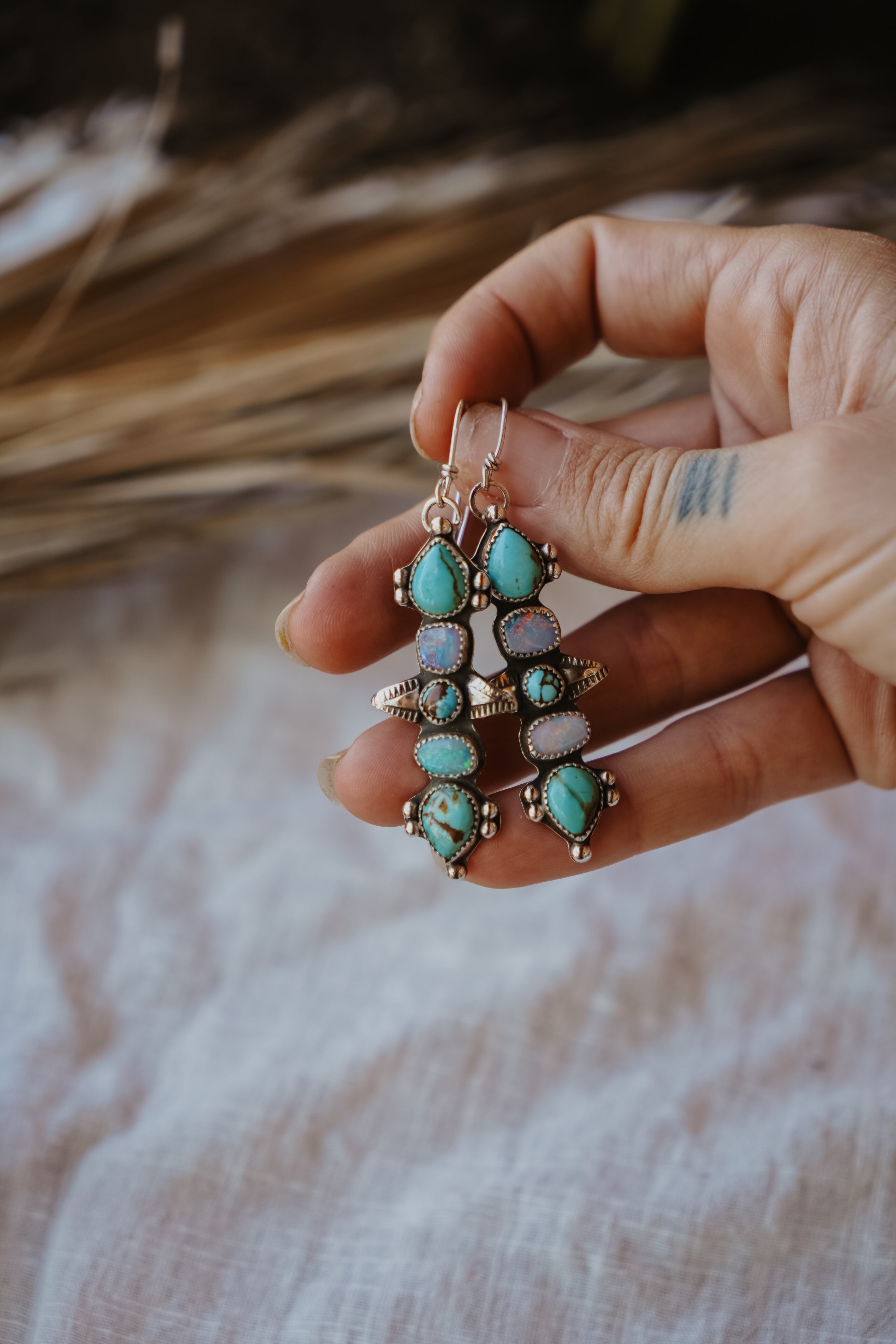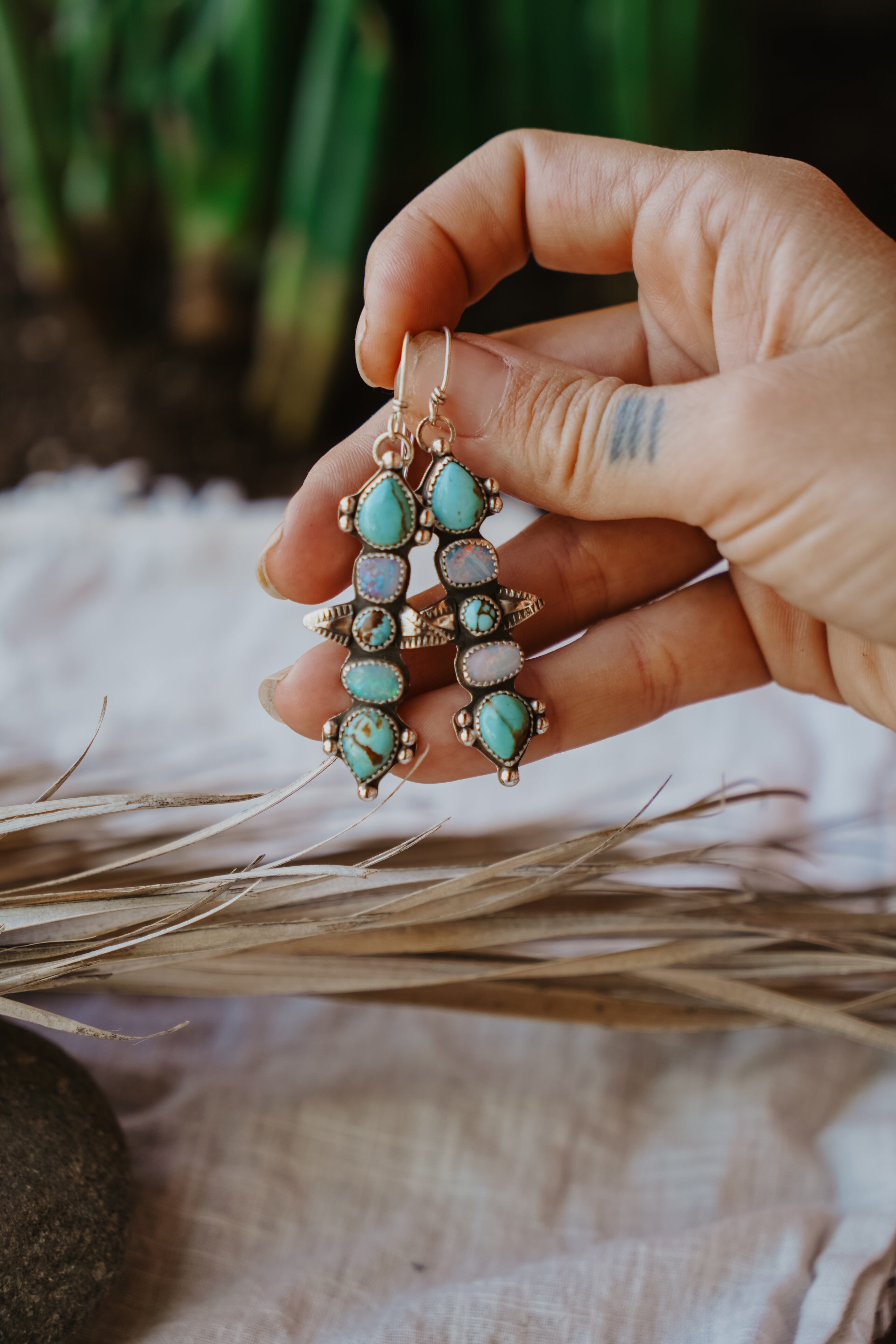 Statement Earrings in Boulder Opal Doublet & Hubei Turquoise
These earrings, you guys! They're super lightweight and some of these coolest earrings we've made. These were made with so much love and I can't wait to see these out in the world.
9.25 Sterling Silver in Boulder Opal Doublet, Sierra Nevada, & Iron Maiden Turquoise
Handcrafted by Chandra & Andy Derrick in Tucson AZ. 
Packaged Mindfully with post-recycled paper products as well as recyclable packaging.  
Statement Earrings in Boulder Opal Doublet & Hubei Turquoise