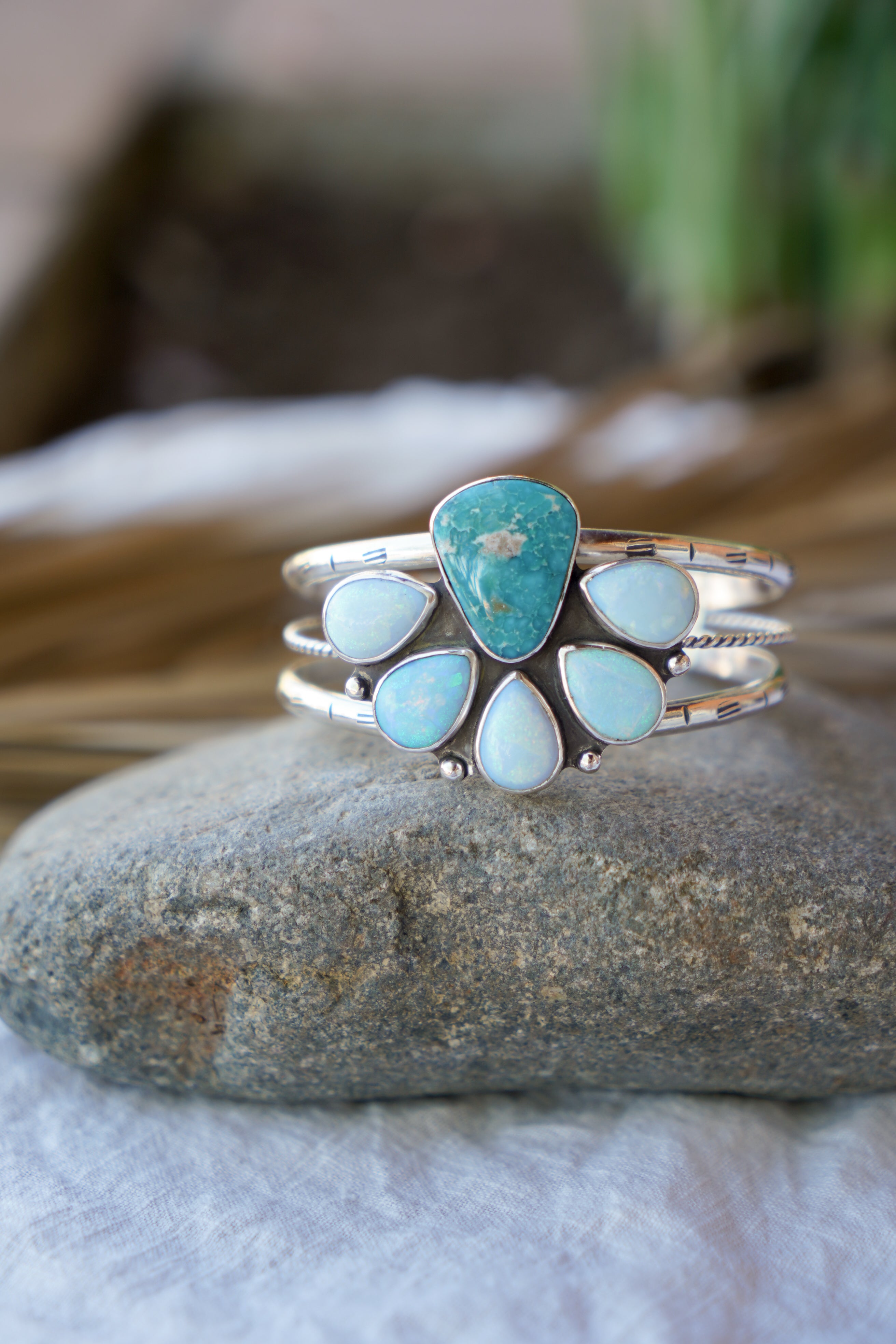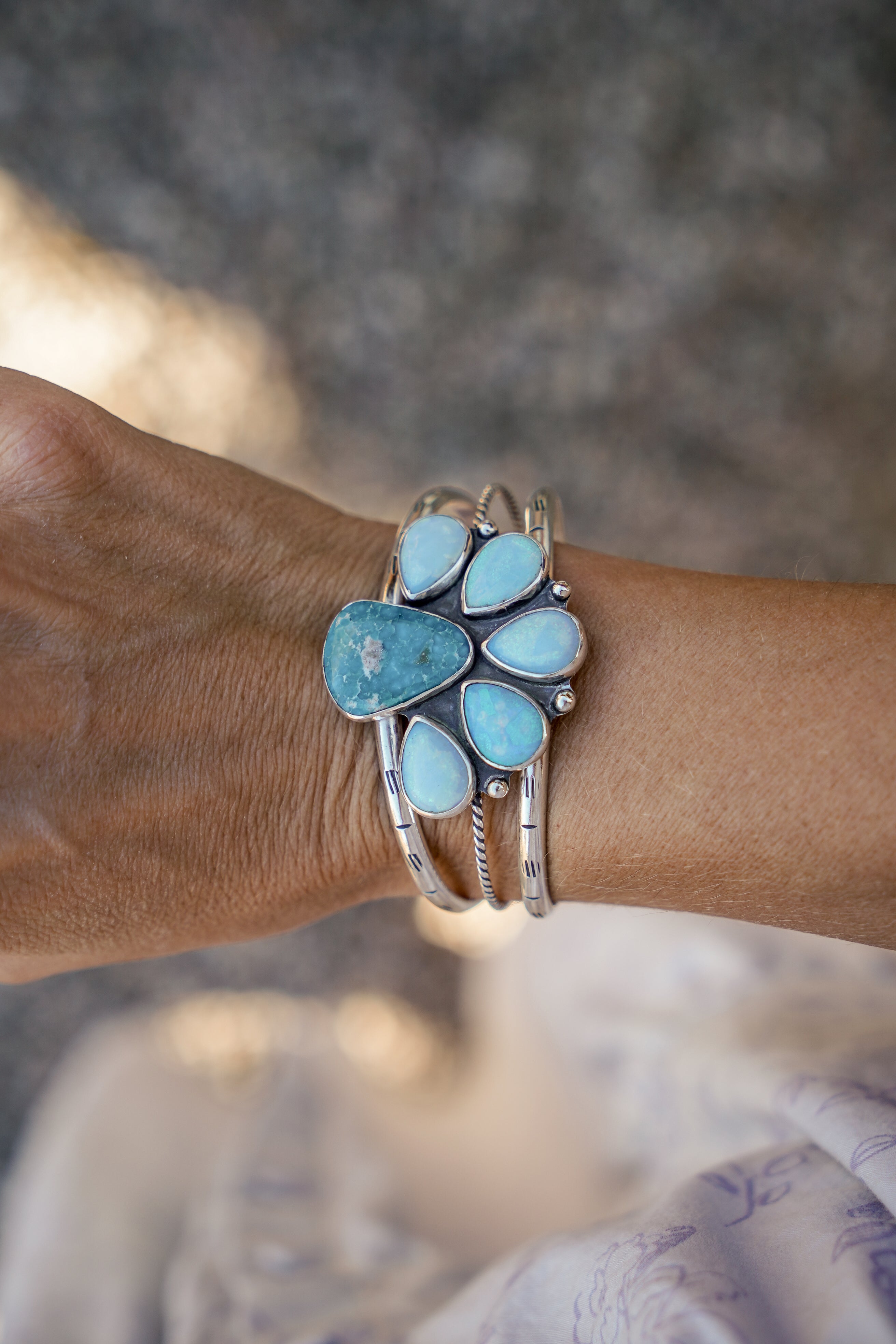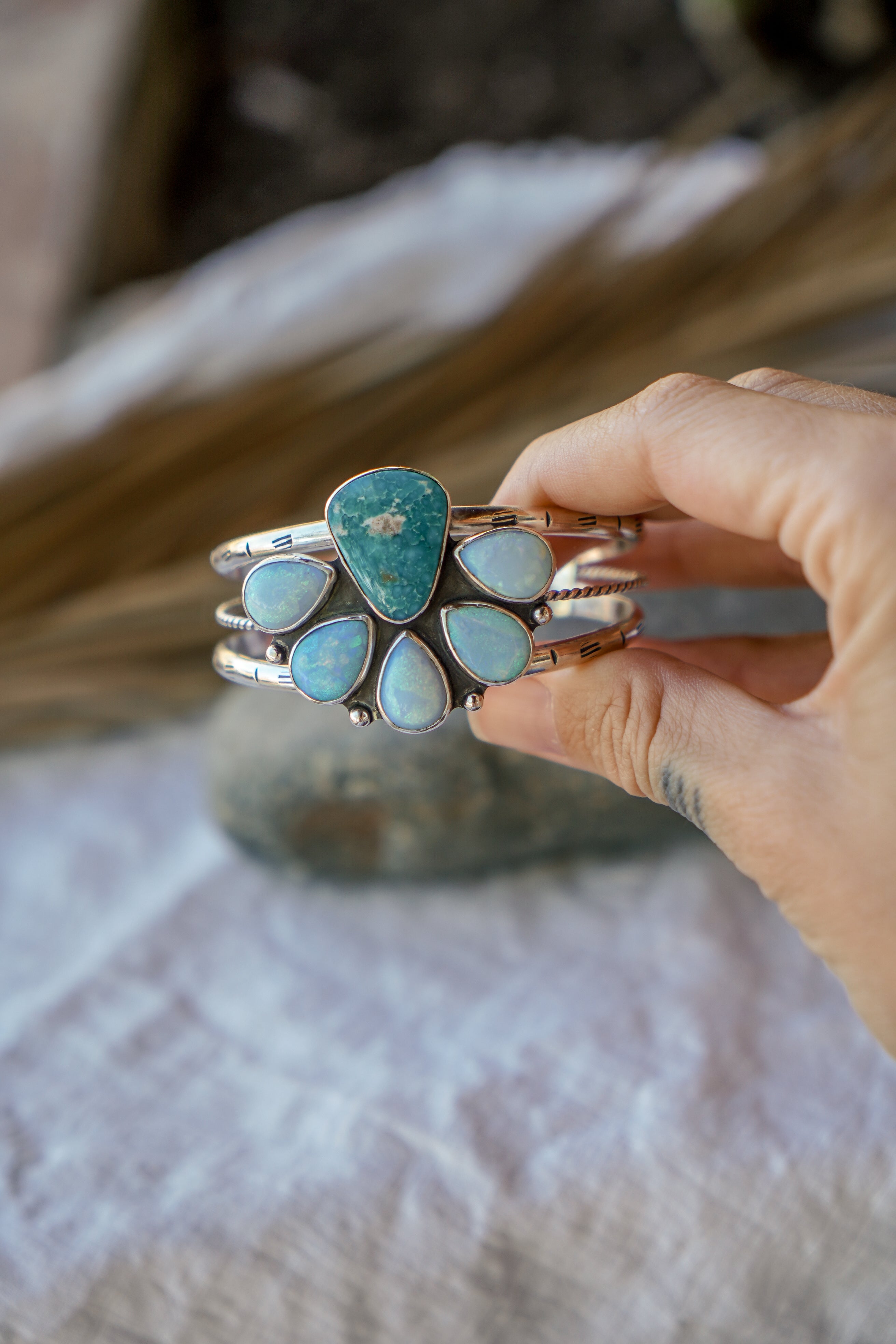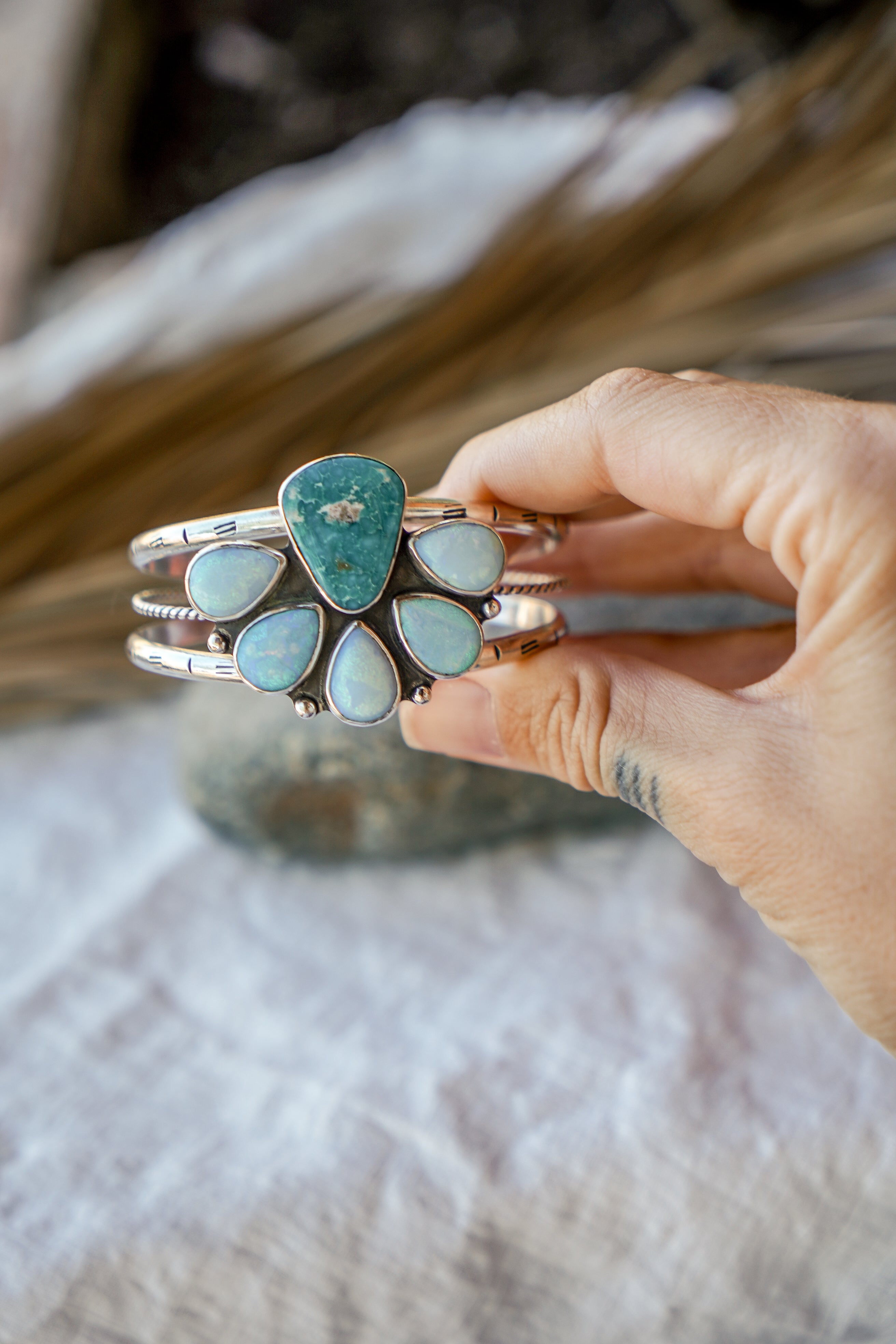 Statement Cuff in Whitewater Turquoise & Sterling Opal
This piece is super special to us and we're so excited about how it turned out.  It was made with deep care and the intention to bring joy to whoever wears it. Can't wait to see who snags it!
Measures 6 inches (one-inch opening). This cuff is slightly adjustable but we don't recommend adjusting it often. Once you find your fit, adjustments should be kept to a minimum. 
.925 Sterling Silver.

Handcrafted by Chandra & Andy Derrick in Tucson AZ. 
Packaged Mindfully with post-recycled paper products as well as recyclable packaging.  
Statement Cuff in Whitewater Turquoise & Sterling Opal