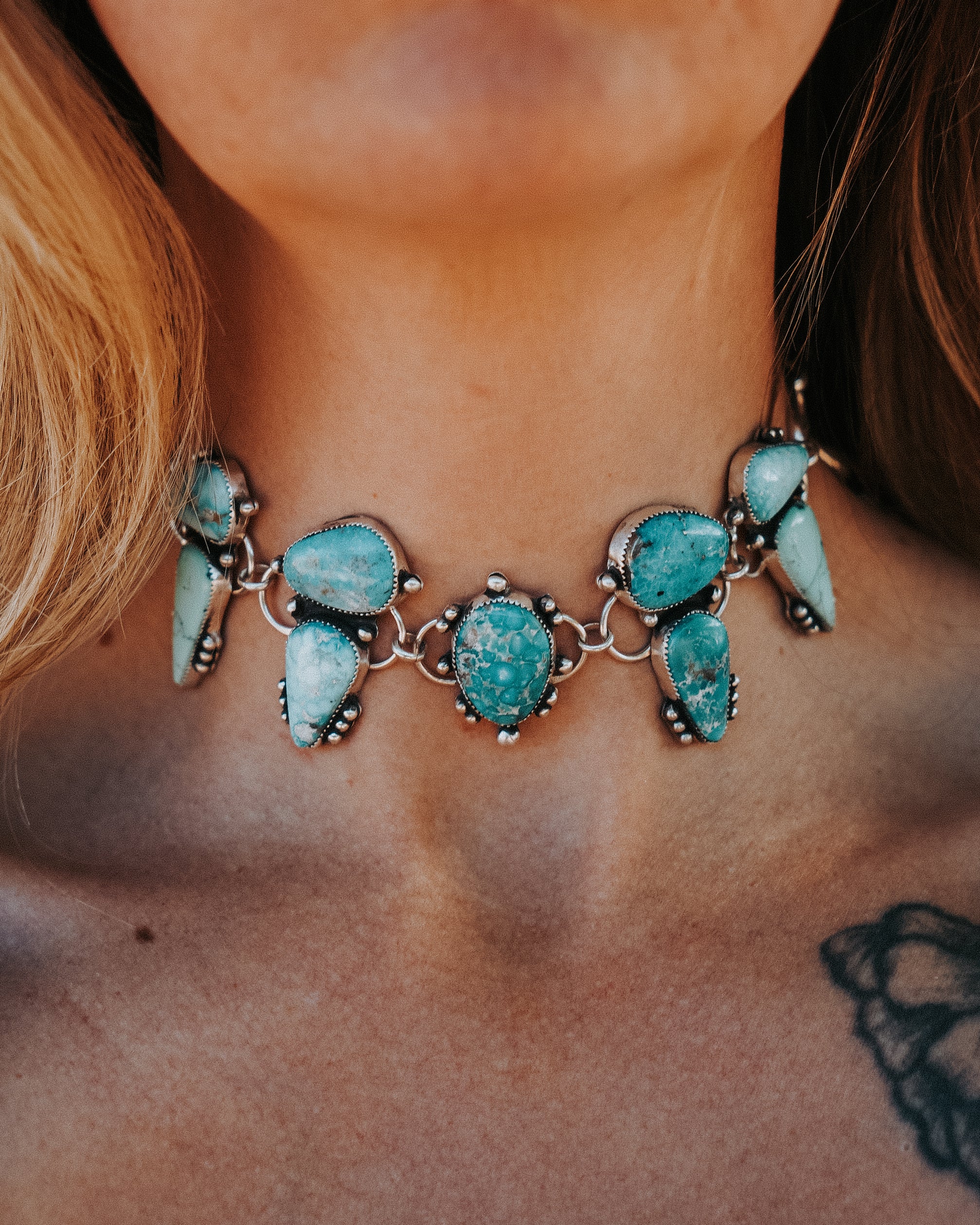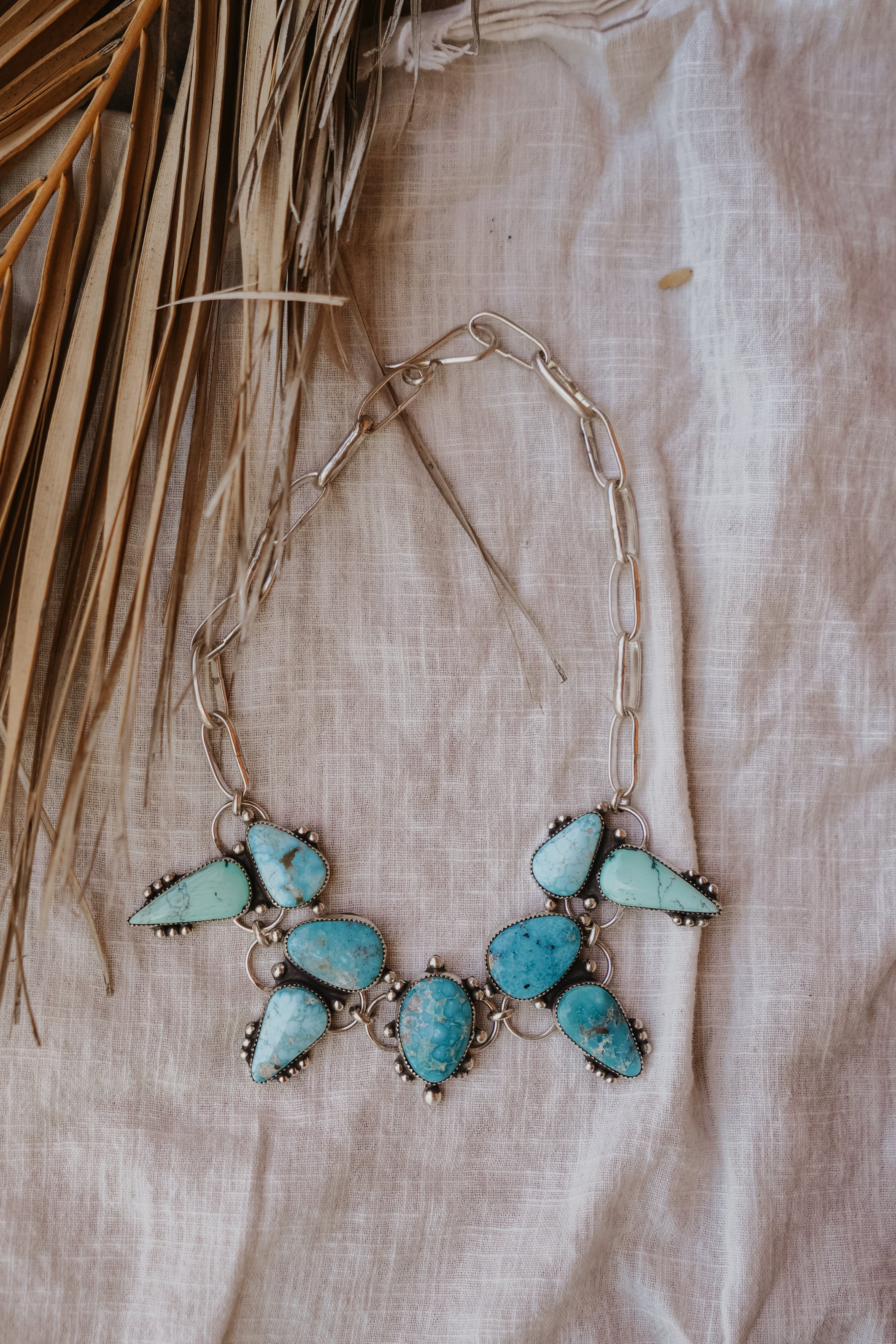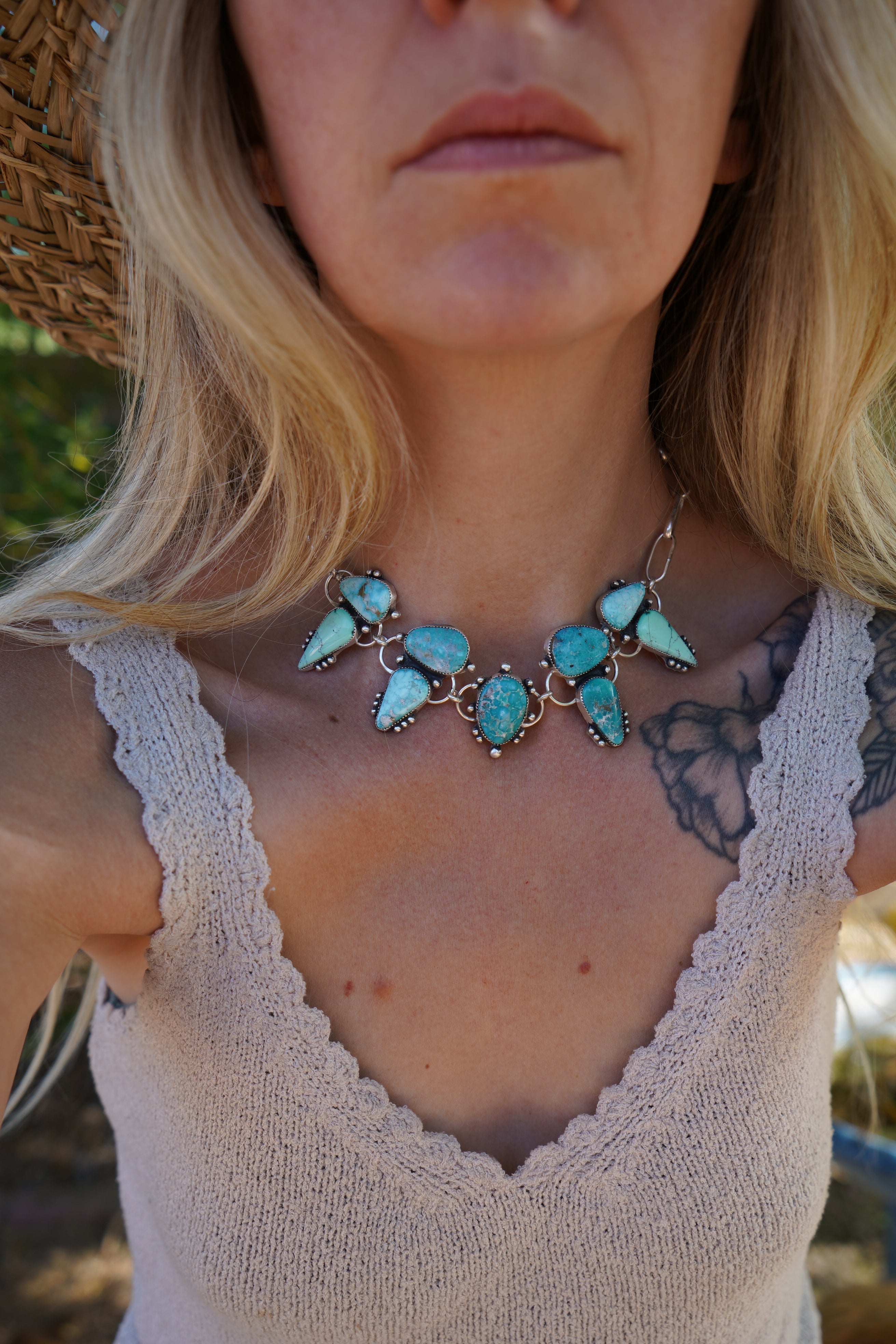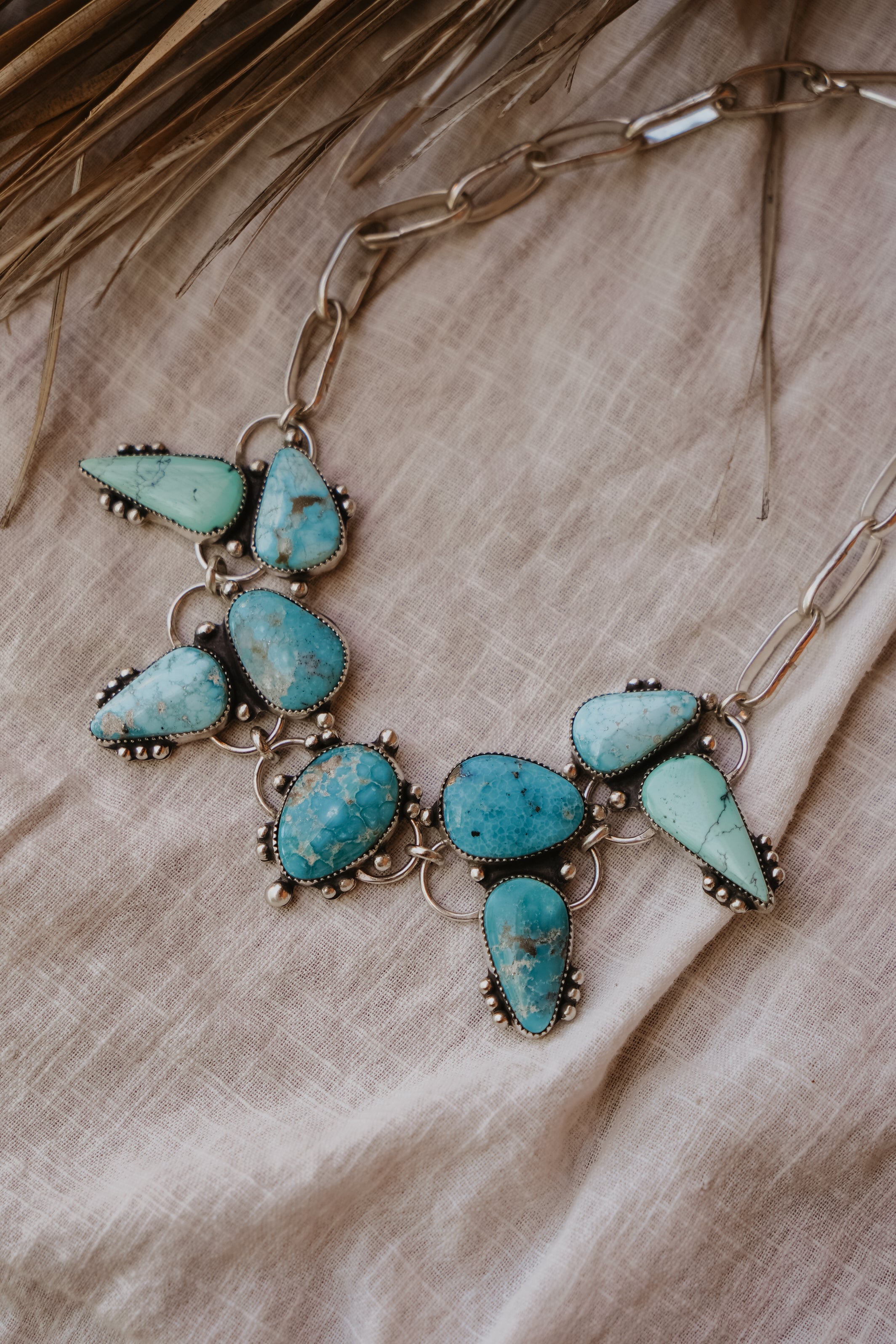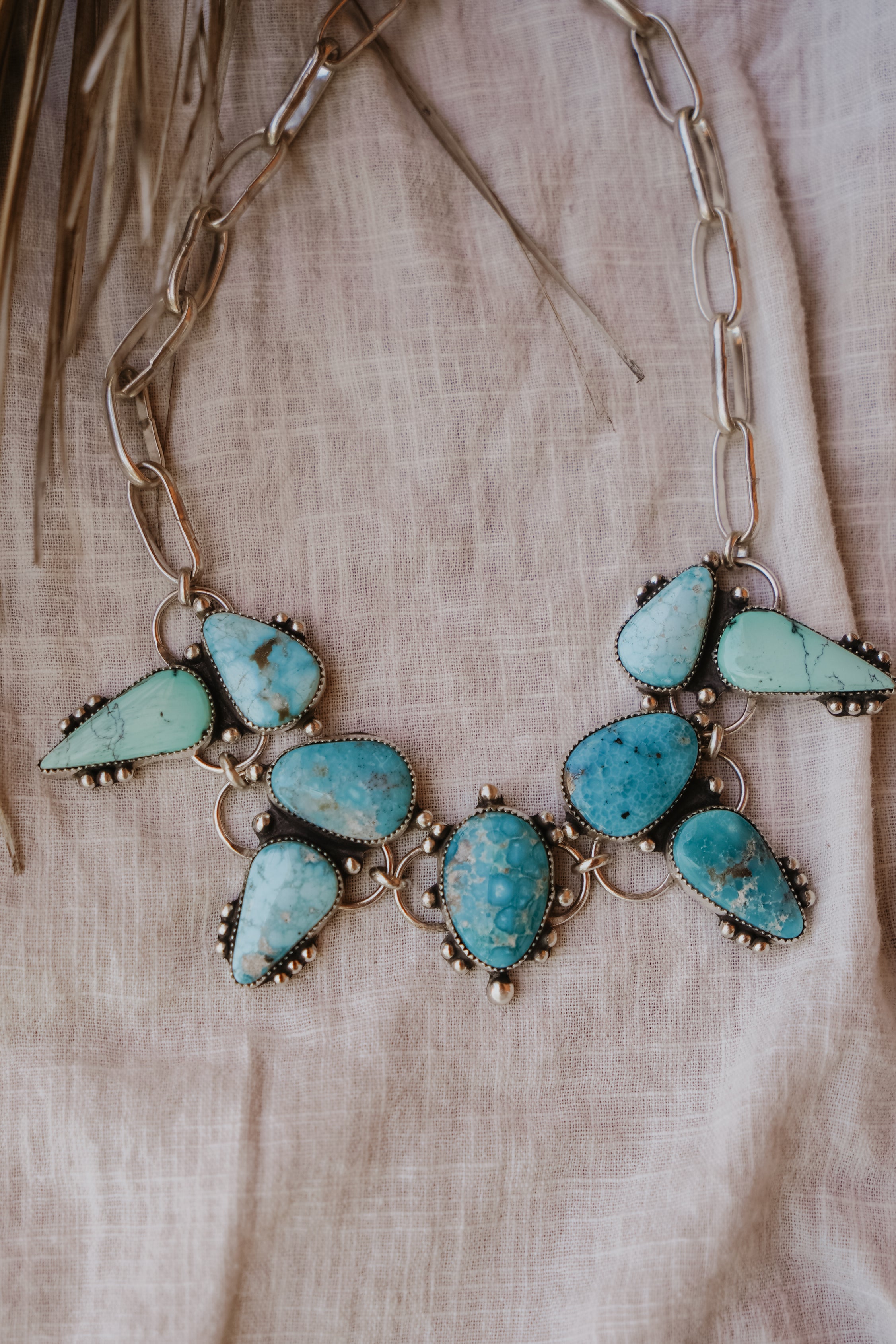 Statement Choker in White Water Turquoise & Variscite
I am absolutely obsessed with the way this choker turned out. From the handmade link chain to the stunning Whitewater Turquoise to the shapes- this beauty checks all the boxes! 

Every link is handcrafted with care in Sterling Silver and complemented with the lovely Whitewater Turquoise and Variscite stones.
15" - "Adjustable" by looping the hook around whatever link you want!
9.25 Sterling Silver in Whitewater Turquoise & Variscite.
Handcrafted by Chandra & Andy Derrick in Tucson AZ. 
Packaged Mindfully with post-recycled paper products as well as recyclable packaging.  
Statement Choker in White Water Turquoise & Variscite