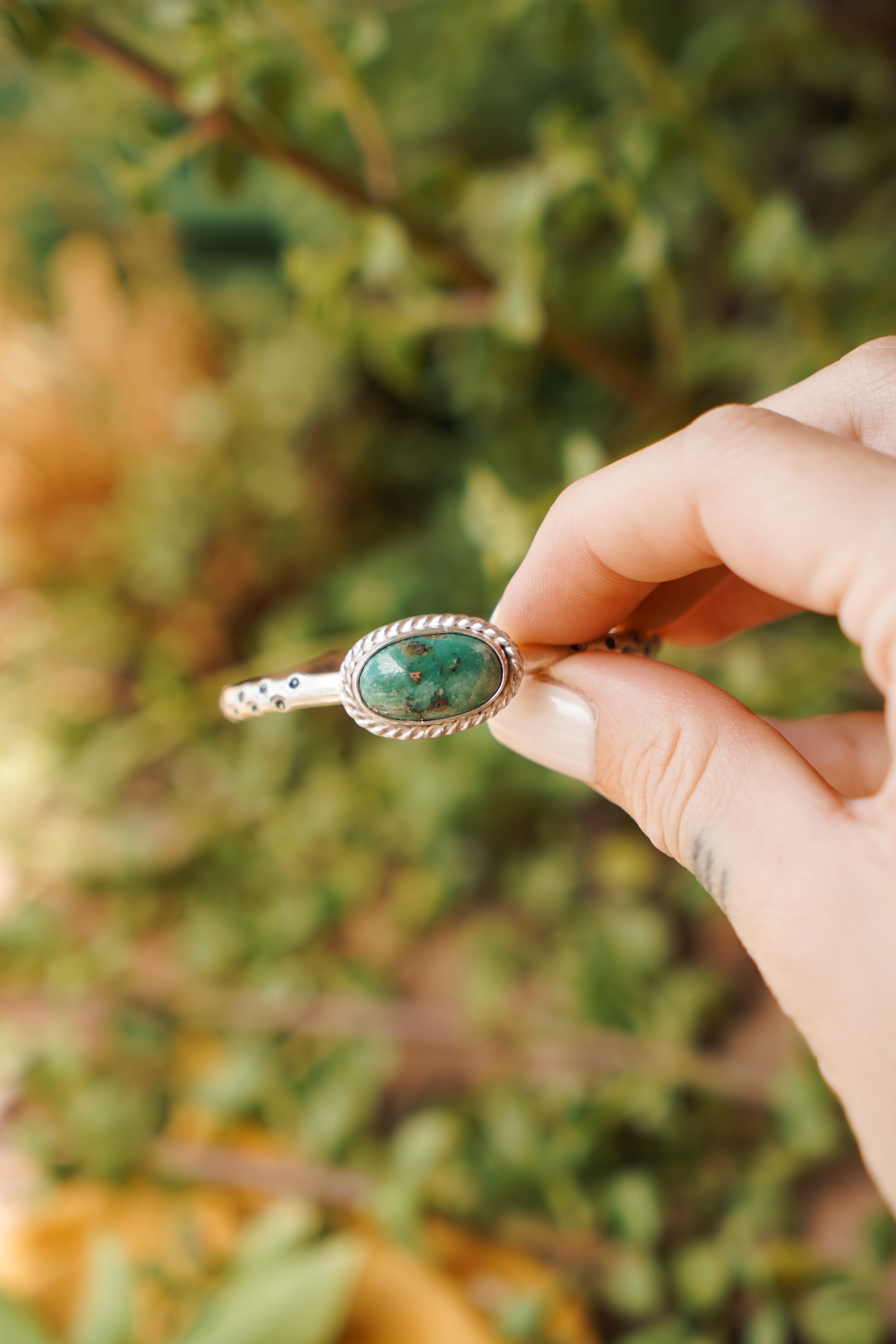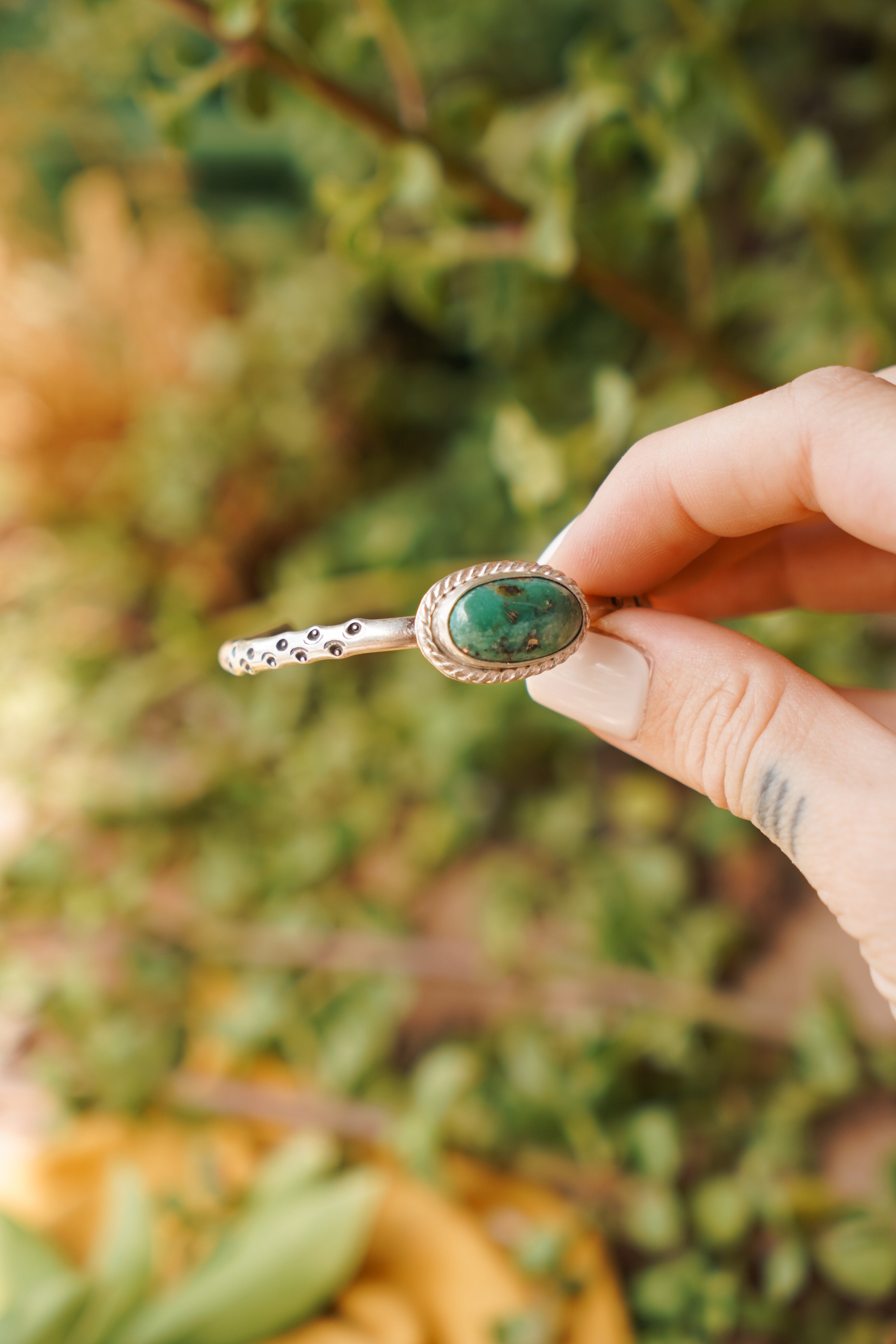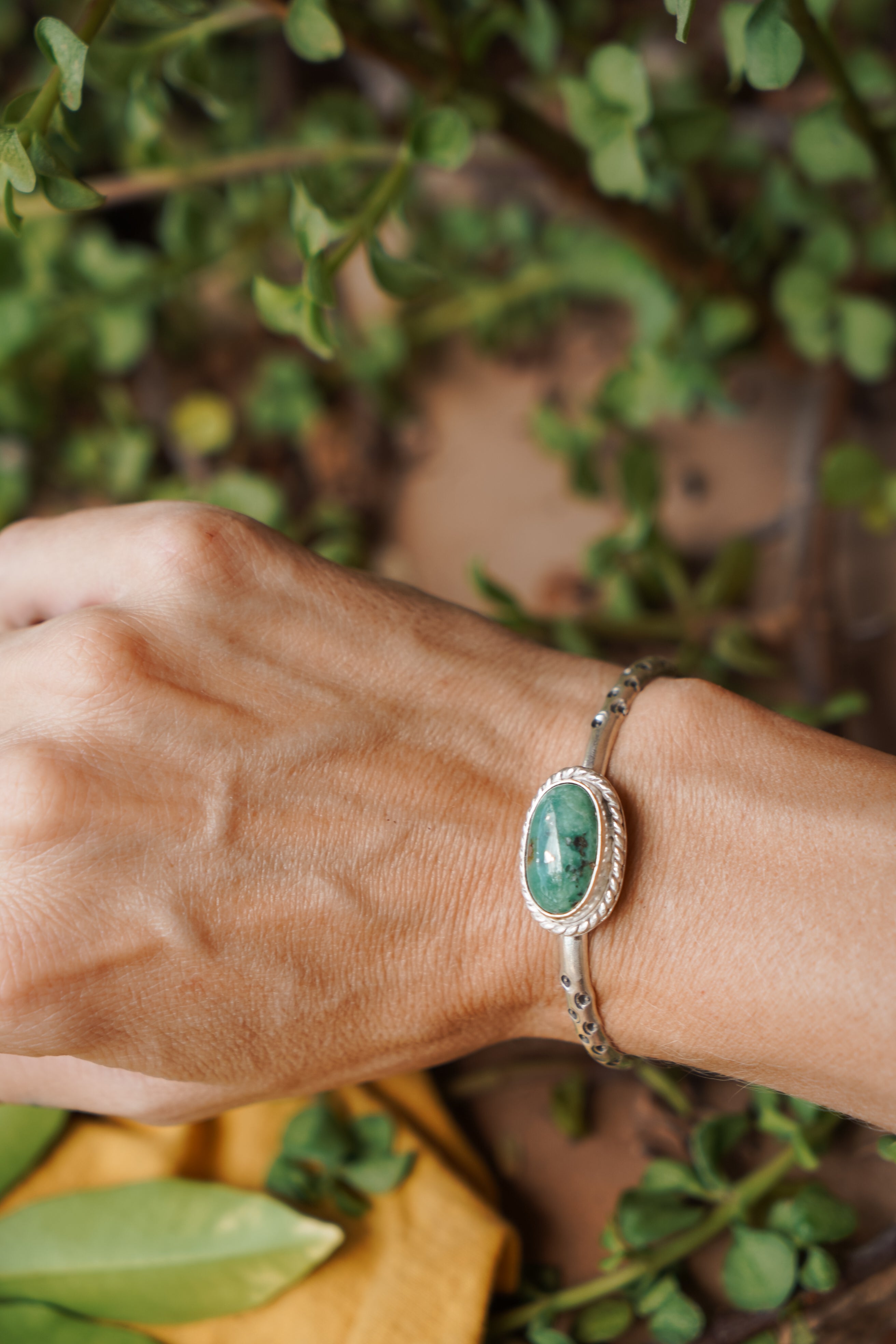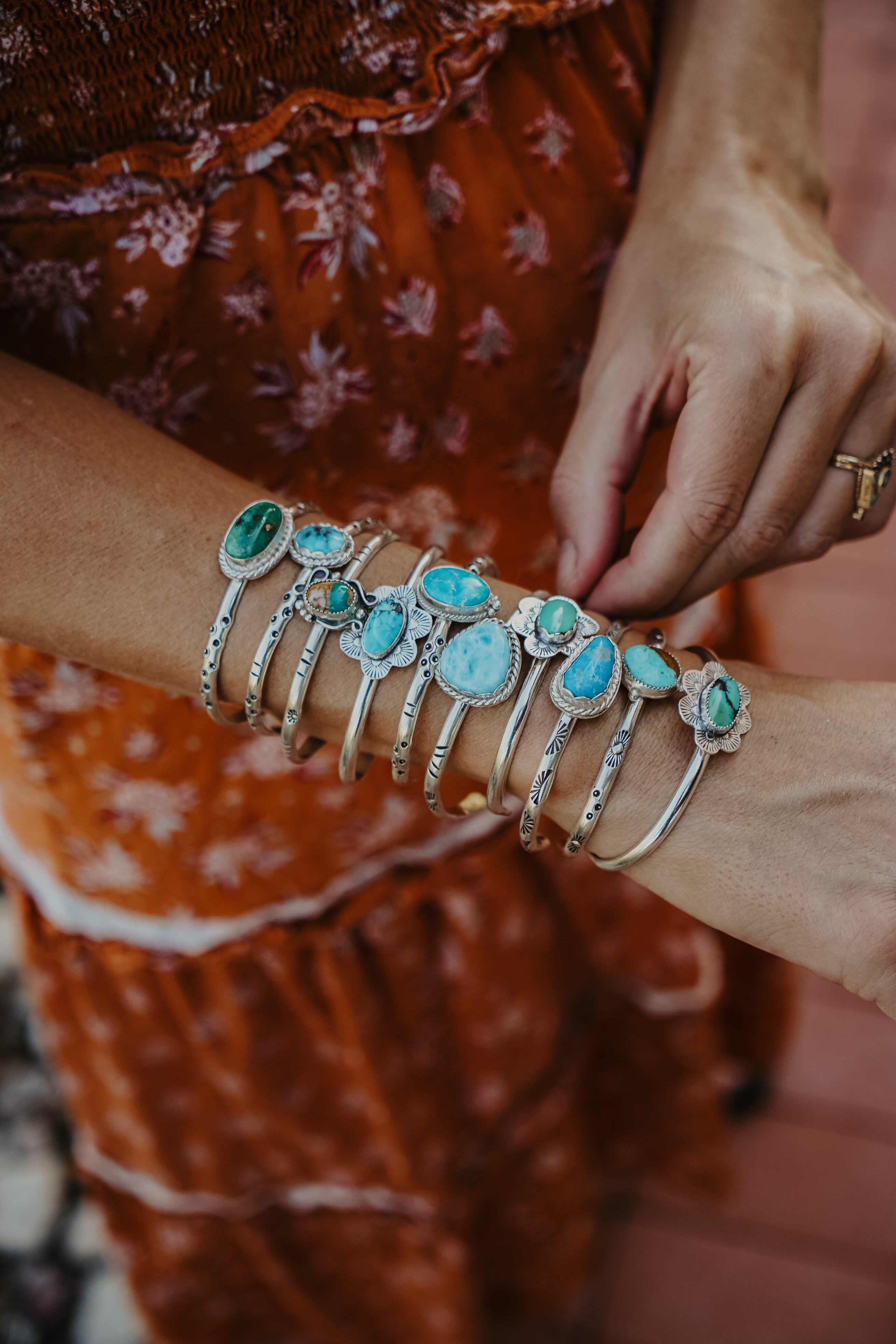 Stacking Cuff with STB Sonoran
This is one of my favorite stacking cuffs we've ever created. So in love with the larimar! Stacking cuffs make such an effortless statement. Handcrafted and polished to a medium-shine, this stacking cuff looks amazing by itself or stacked with other stacking cuffs! 
Measures 5.5 inches (one-inch opening). This cuff is slightly adjustable but we don't recommend adjusting it often. Once you find your fit, adjustments should be kept to a minimum. 
Made with .925 Sterling Silver & STB Sonoran Turquoise.
Handcrafted in Tucson, AZ.
Stacking Cuff with STB Sonoran