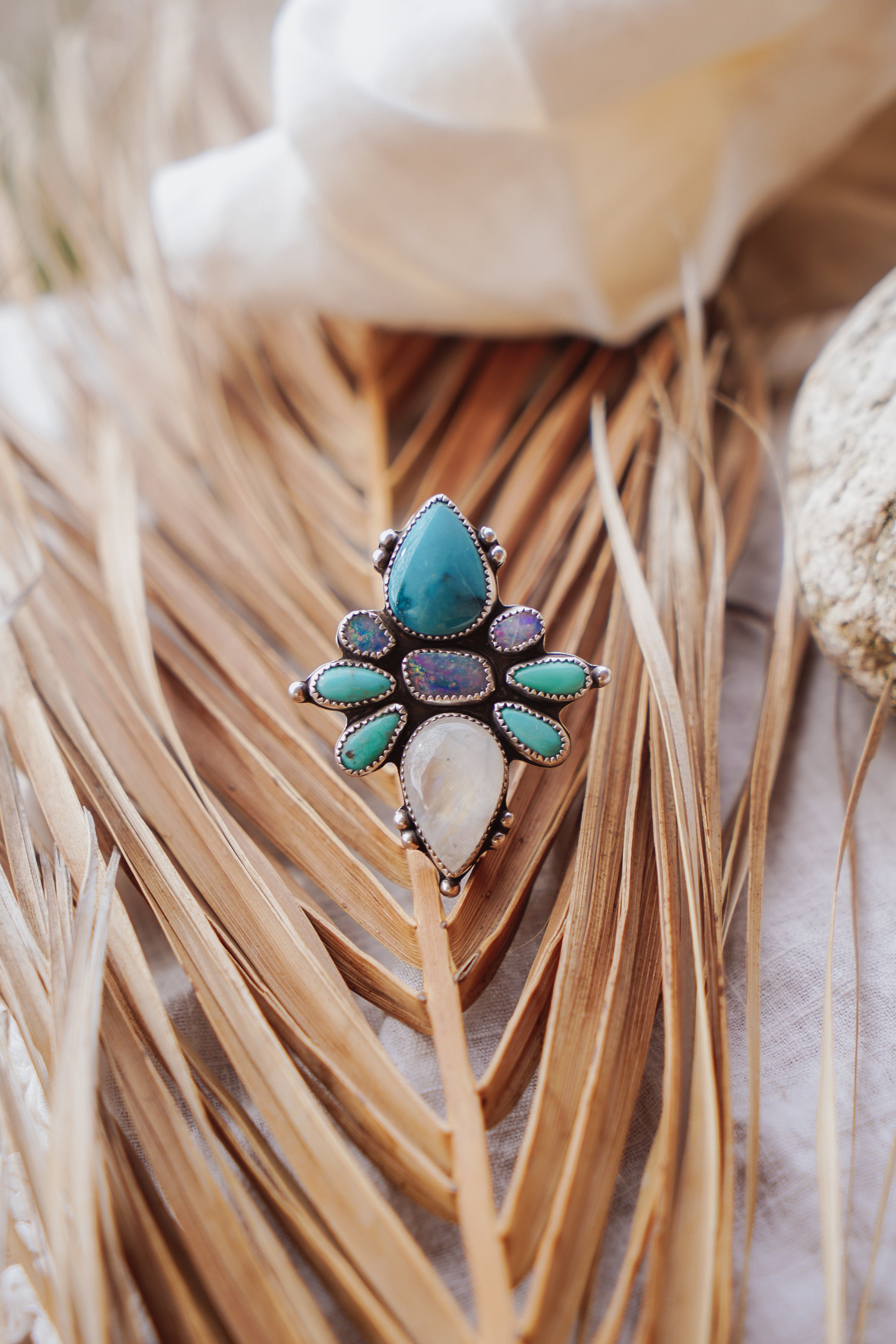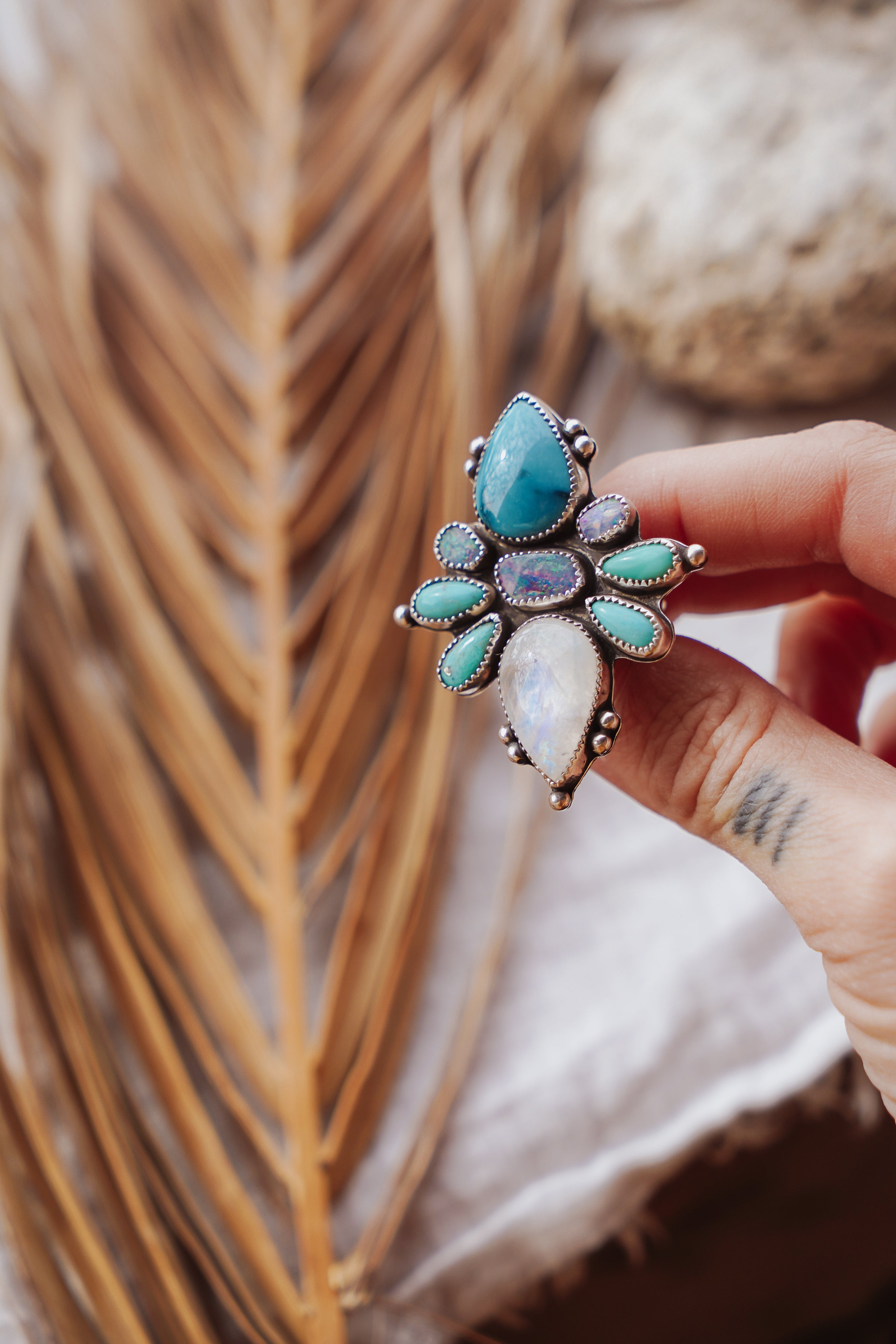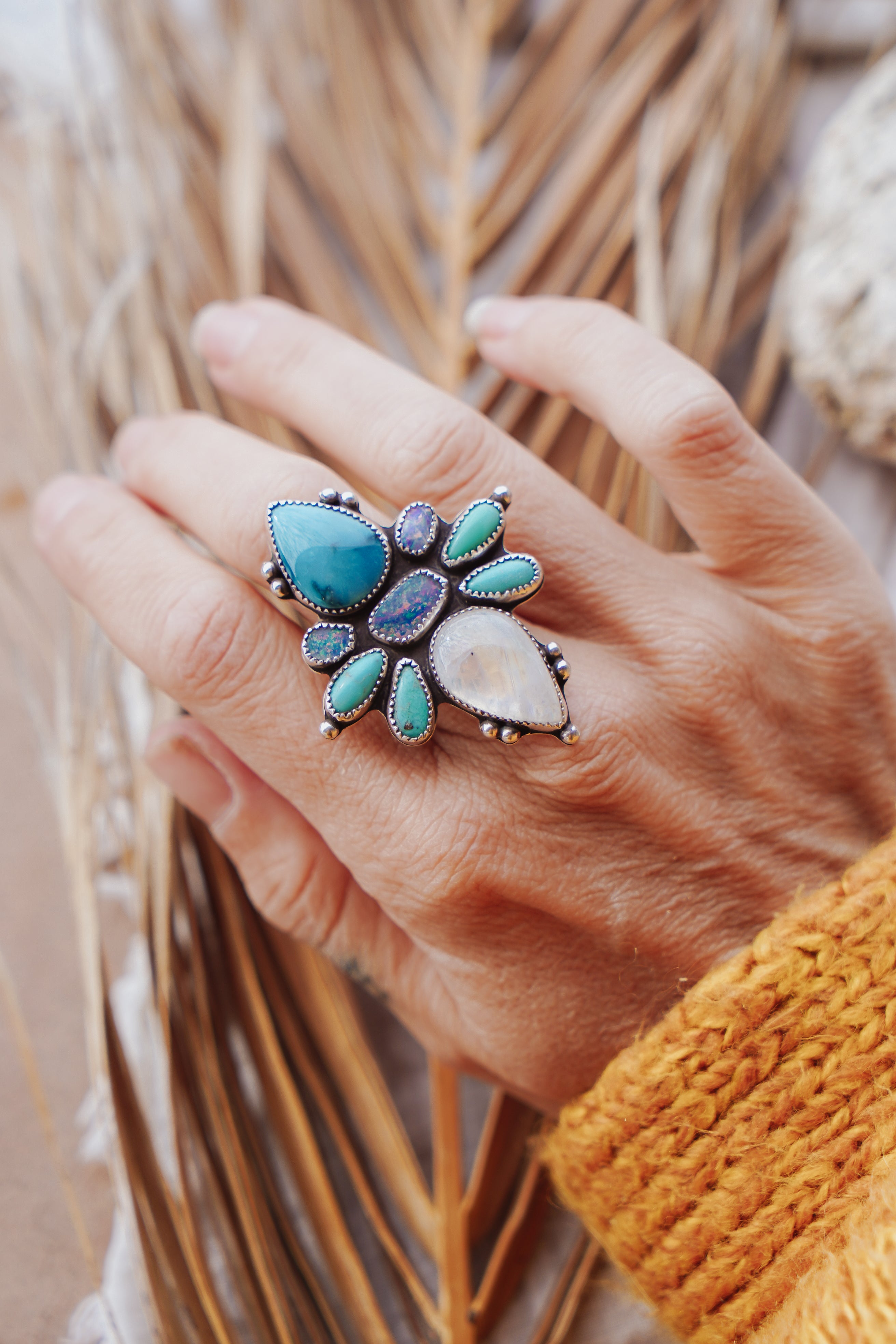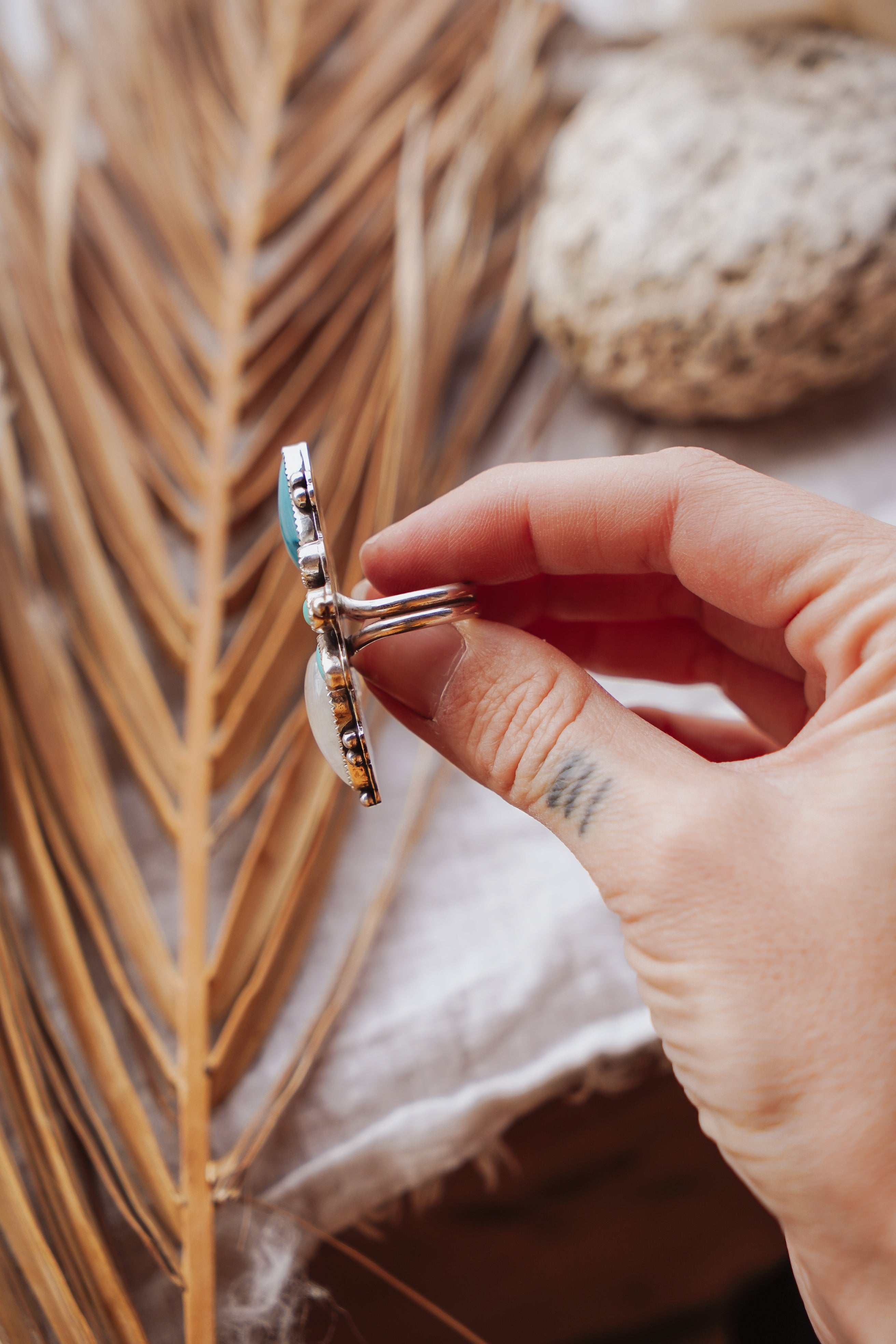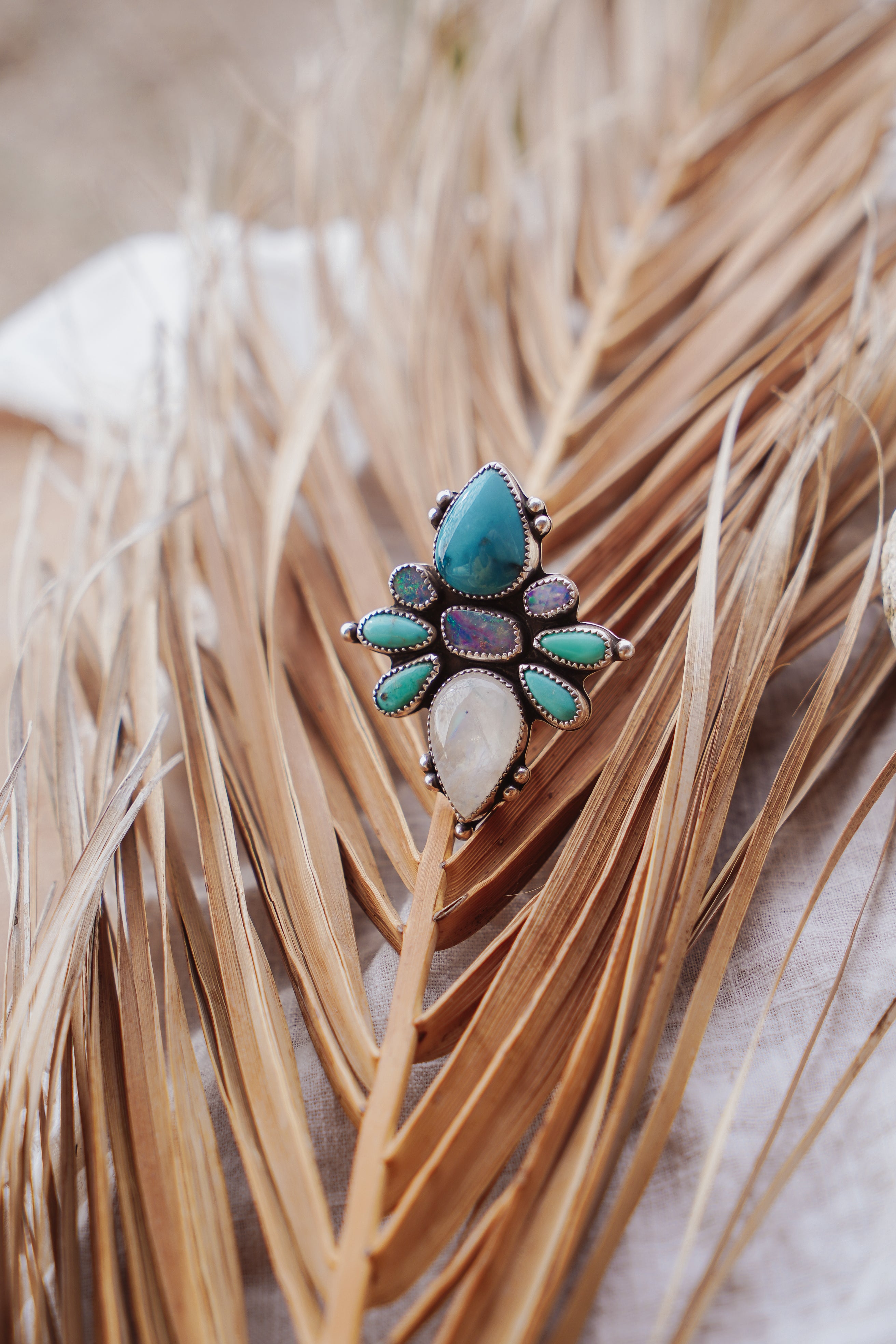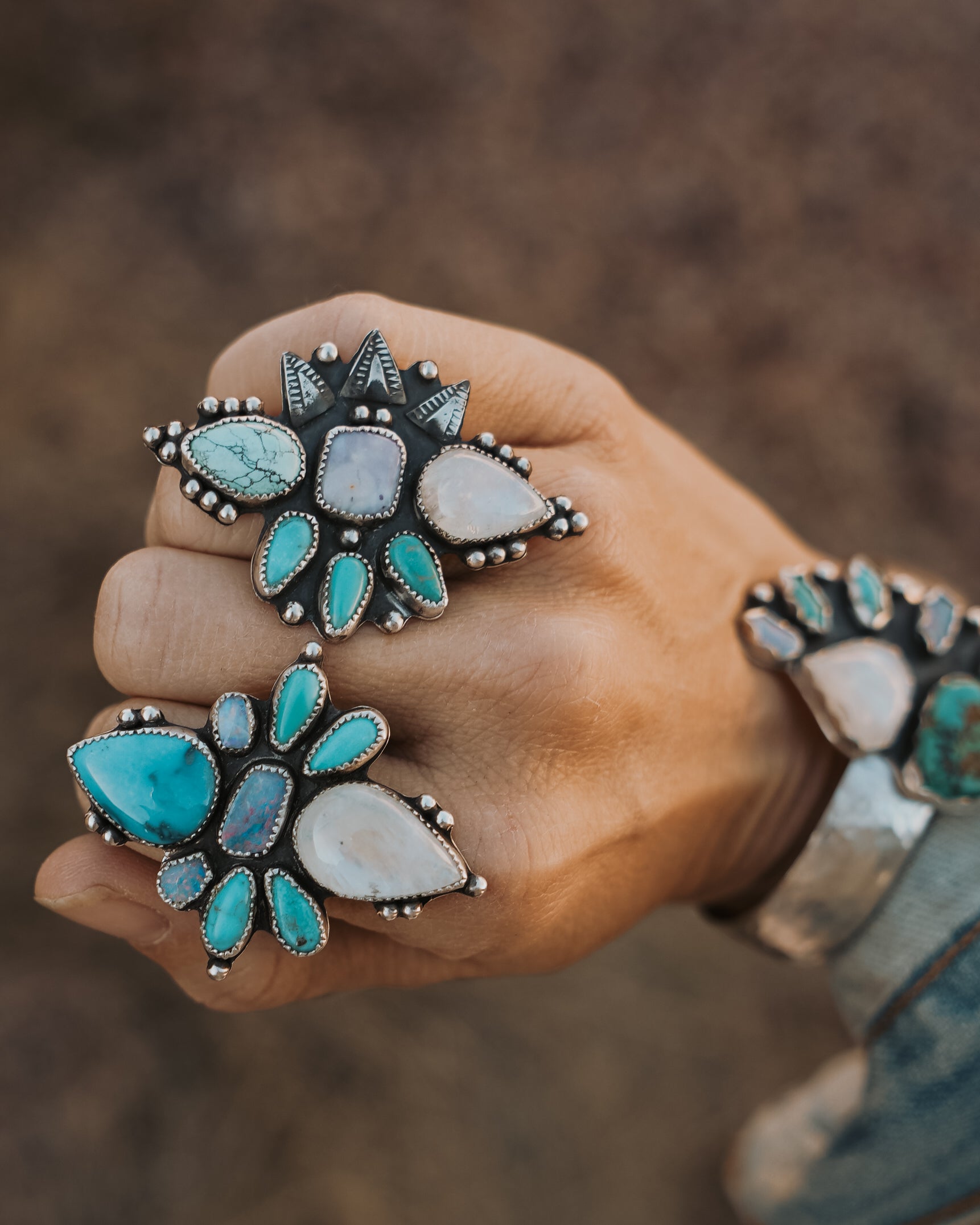 Statement Ring in Hubei, Campitos, Boulder Opal, & Moonstone (Size 7.5)
These rings are the star of the show- I'm so so pumped with how these turned out! This is definitely the outcome of lots of iteration, playing around, messing up, and then landing on something with lots of personality that I fell in love with.
9.25 Sterling Silver with Hubei & Campitos Turquoise, Boulder Opal, and Moonstone.
Size 7.5
Handcrafted by Chandra & Andy Derrick in Tucson AZ. 
Packaged Mindfully with post-recycled paper products as well as recyclable packaging.  
Statement Ring in Hubei, Campitos, Boulder Opal, & Moonstone (Size 7.5)