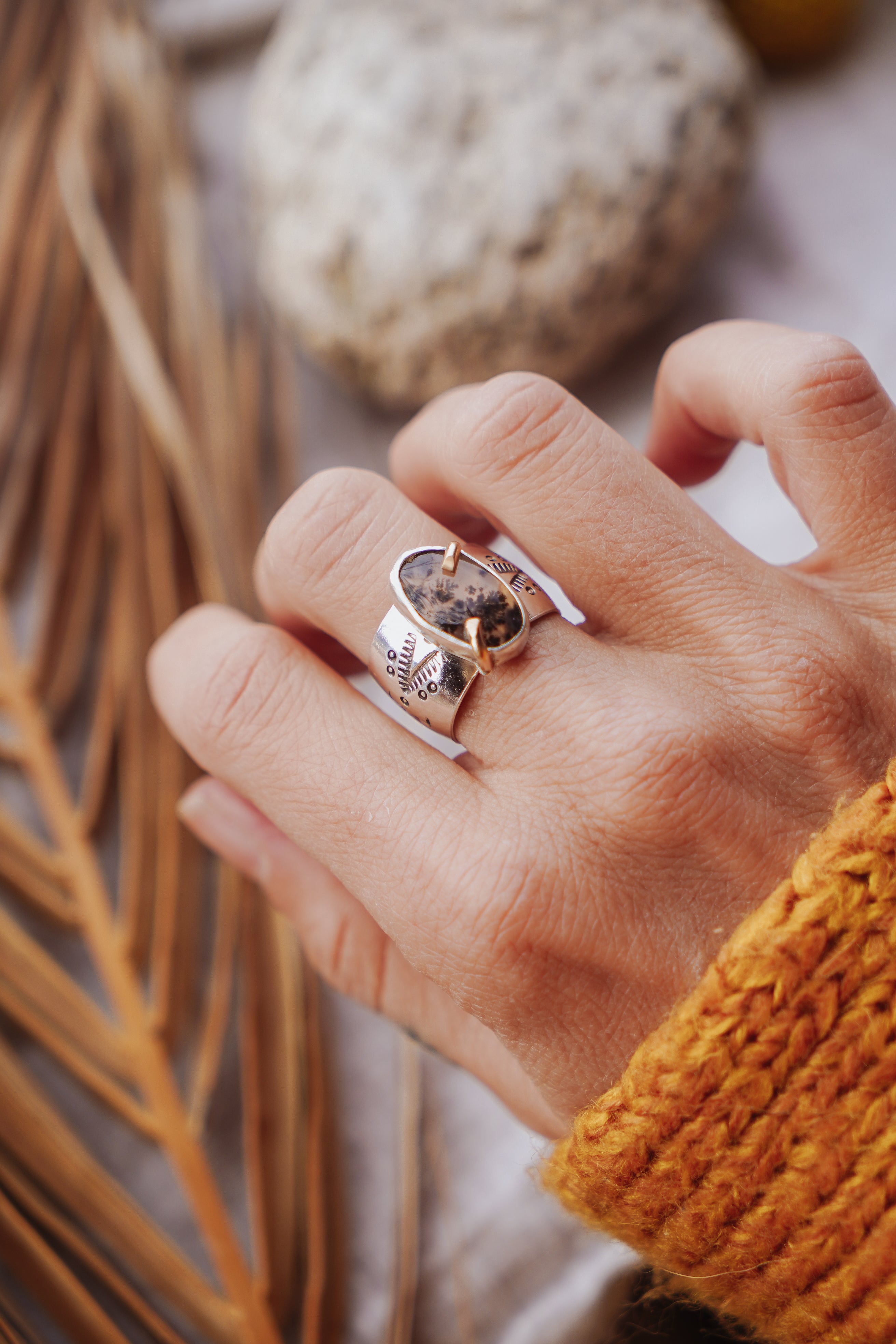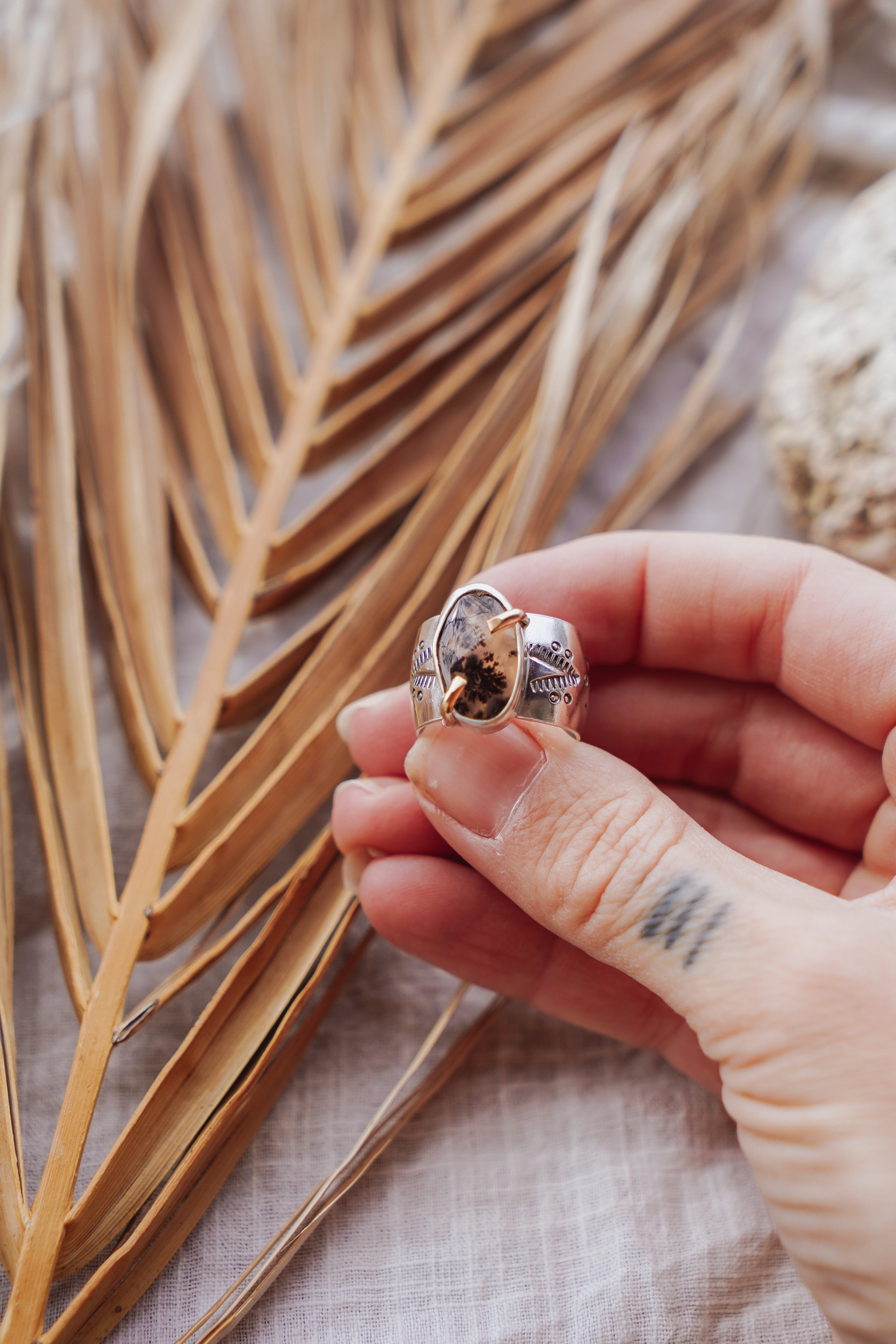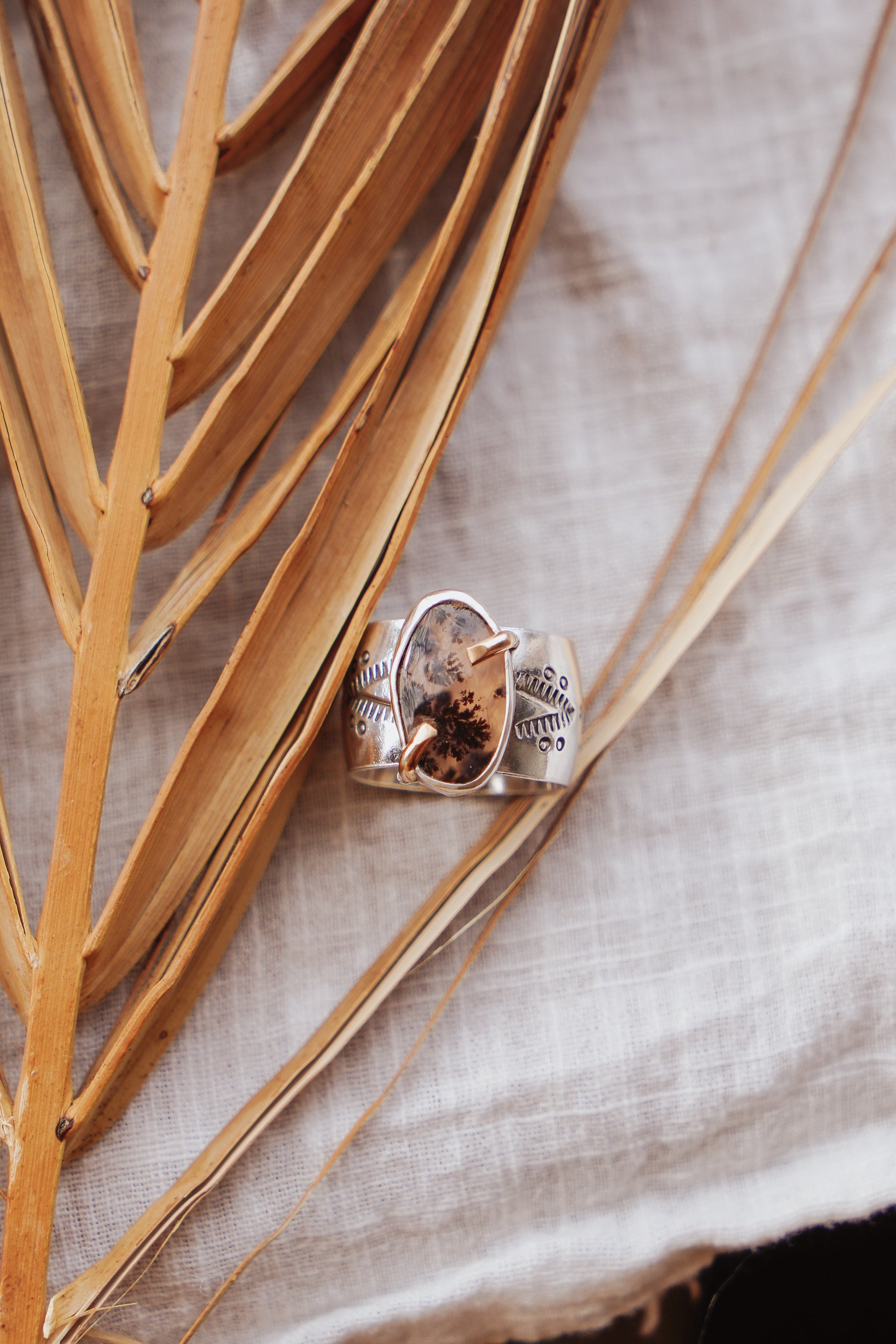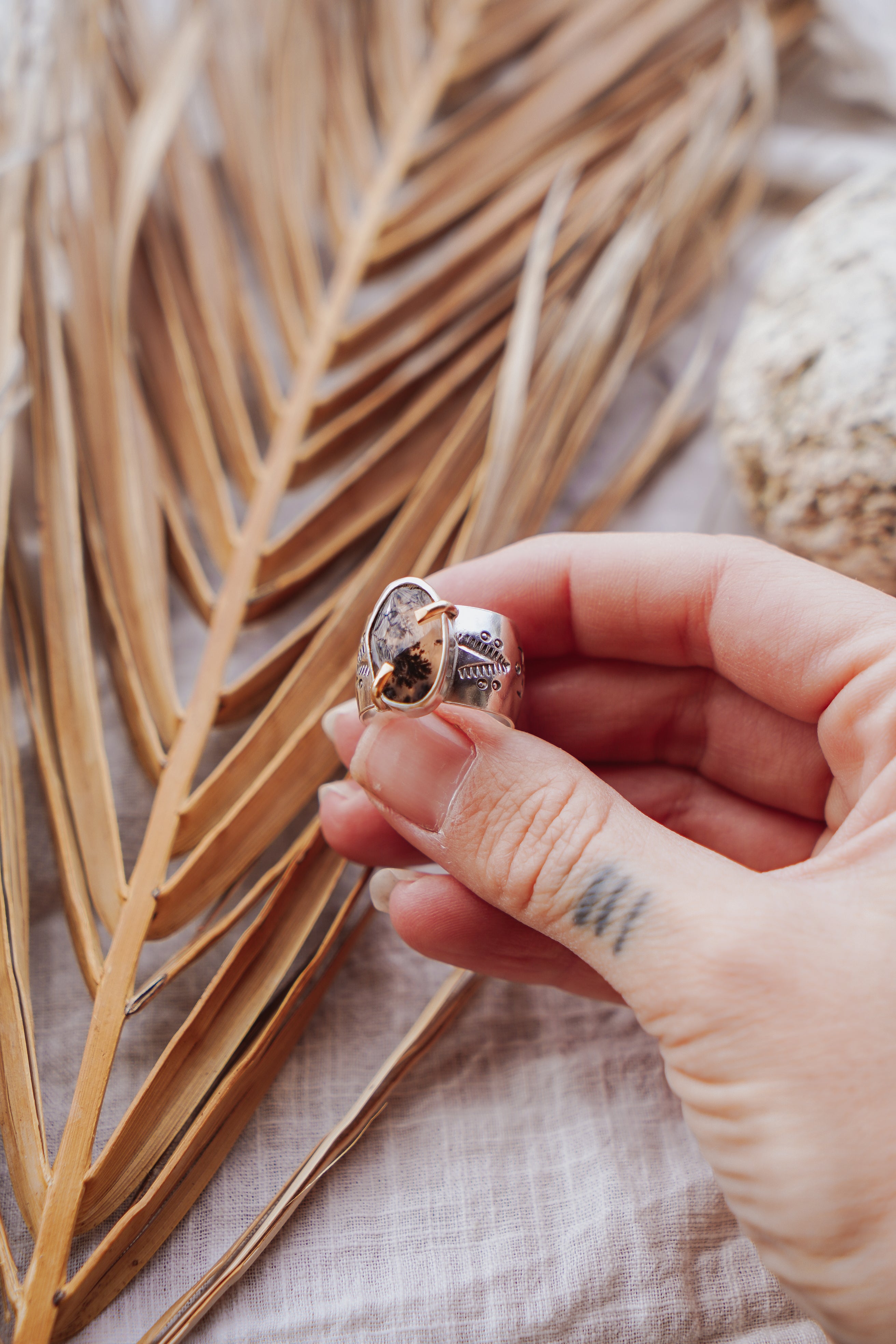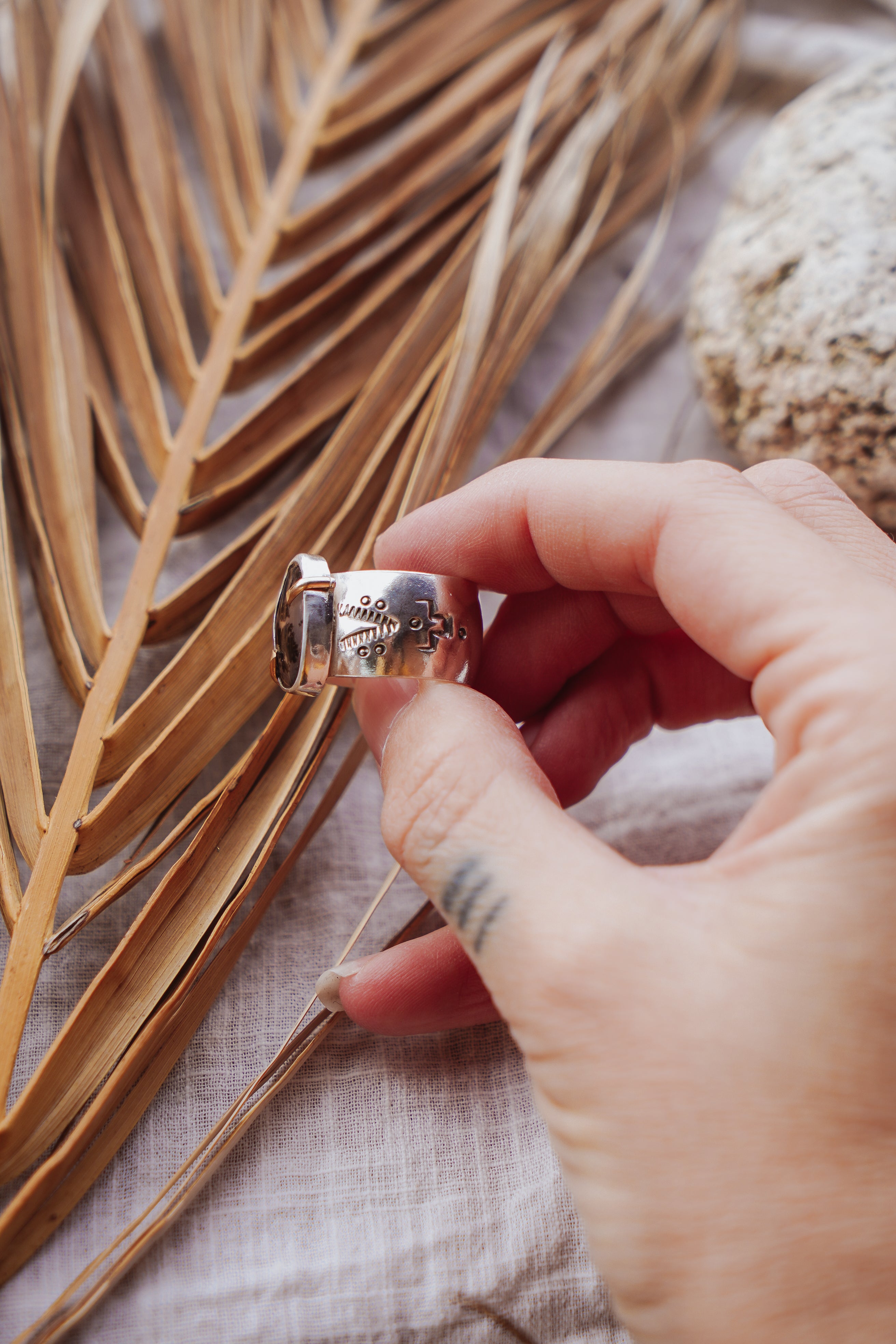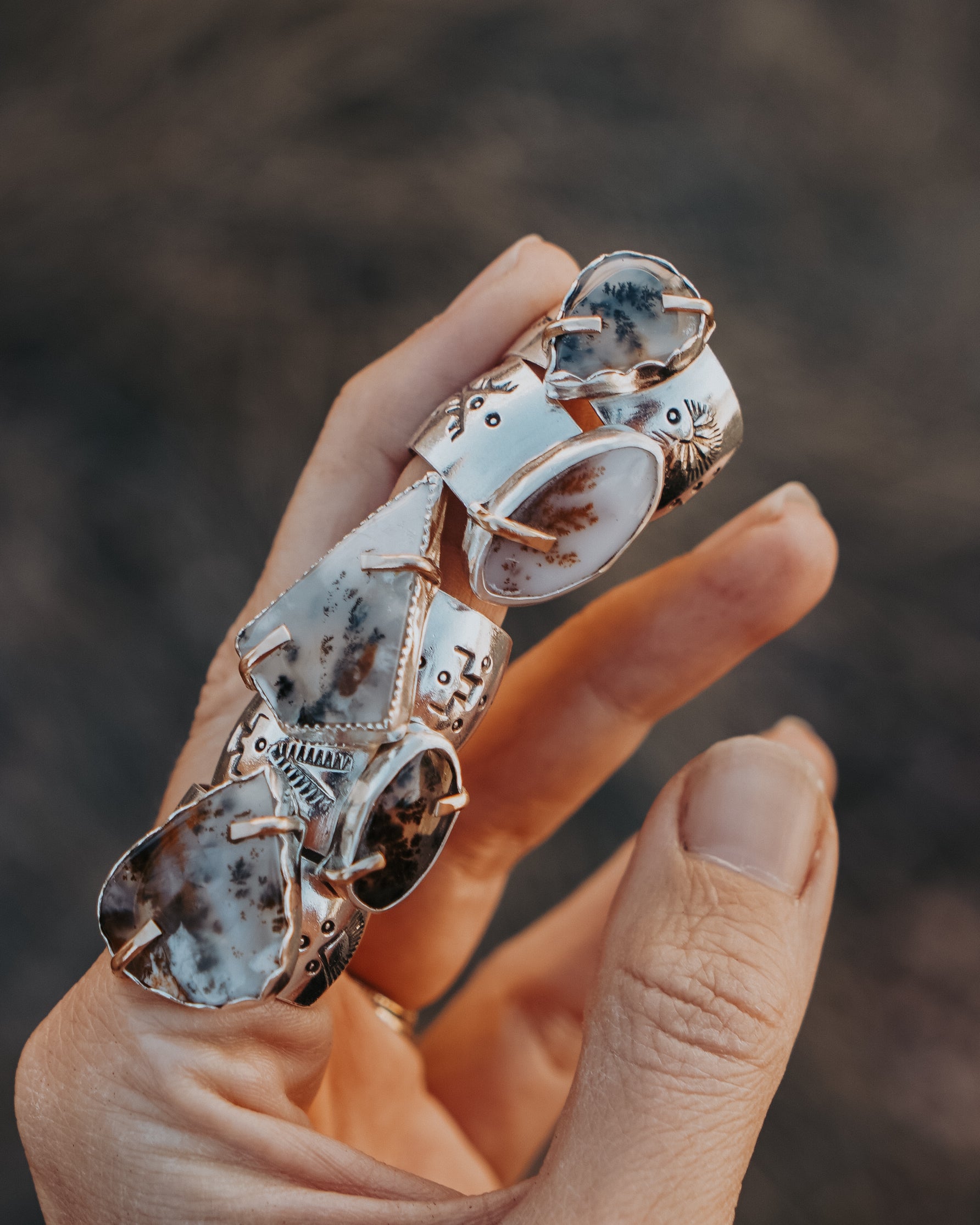 Scenic Agate Ring with 14k Gold-Fill Prongs (Size 8)
Oh man- it doesn't get better than this scenic agate contrasted with the gold-fill prongs! The lovely wide band has been hand stamped and formed for the most comfortable fit and goes on smooth like butter.
9.25 Sterling Silver with 14k gold-fill prongs and Scenic Agate..
Size 8
Handcrafted by Chandra & Andy Derrick in Tucson AZ. 
Packaged Mindfully with post-recycled paper products as well as recyclable packaging.  
Scenic Agate Ring with 14k Gold-Fill Prongs (Size 8)