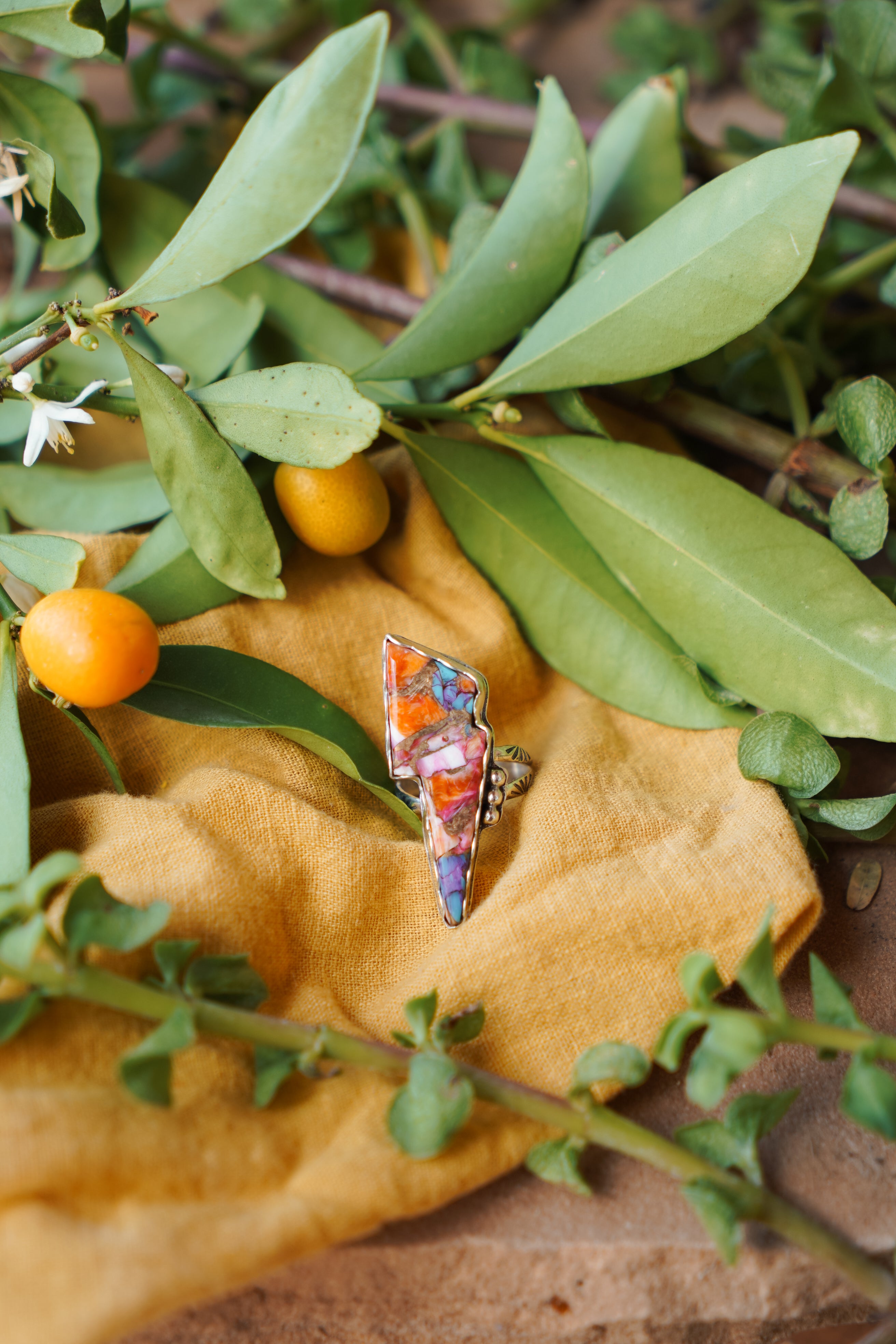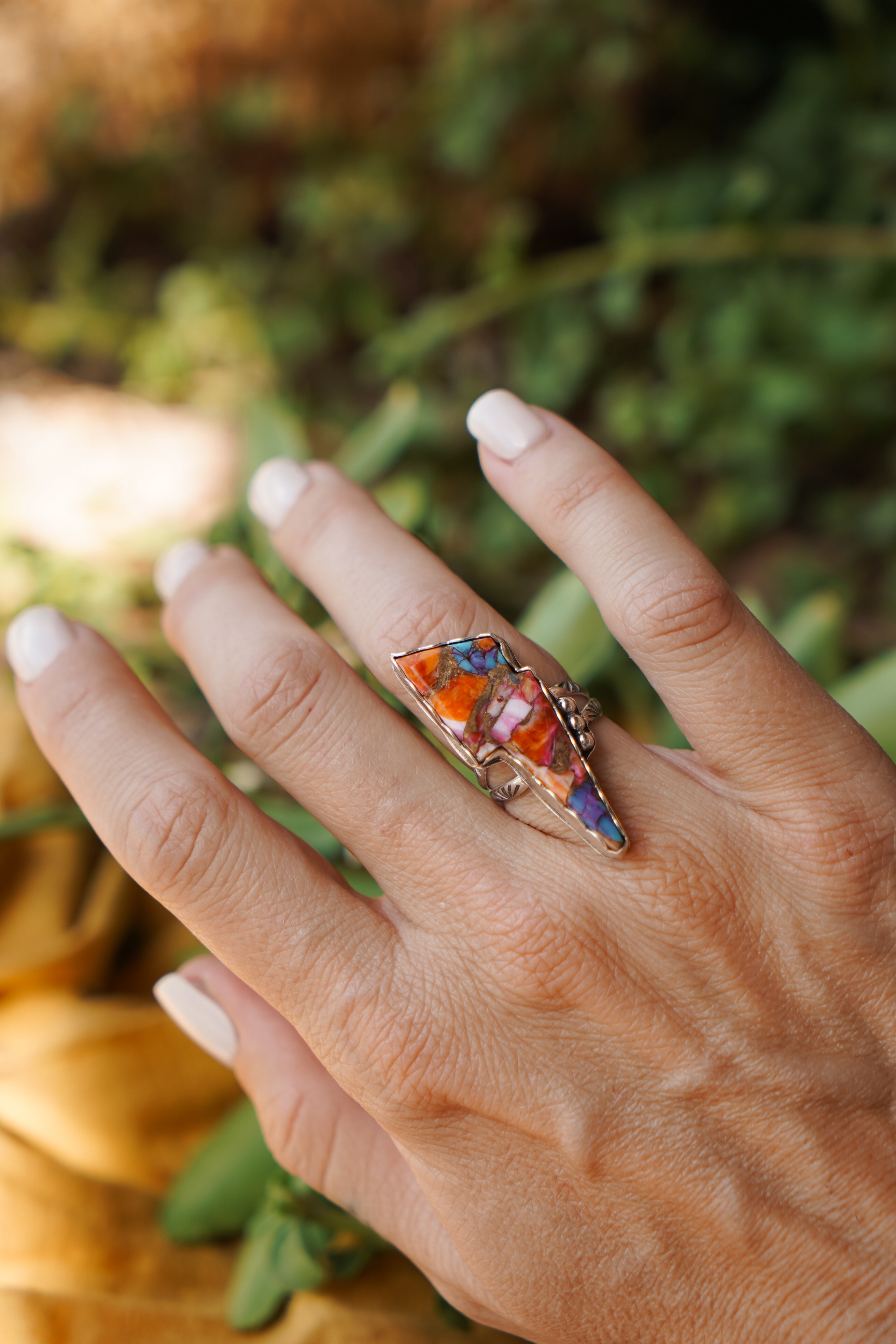 Pink Dahlia Bolt Ring (size 7)
Bolt rings are back! They have that boho rocker vibe that I absolutely love. How about a statement ring with some real attitude? I can't get over this Pink Dahlia! There is a reason why this stone has been a crowd favorite since I introduced them to collections a few months ago.
.925 Sterling Silver.
Size 7
Handcrafted by Chandra Rae in Tucson AZ. 
Packaged Mindfully with post-recycled paper products as well as recyclable packaging. 
Pink Dahlia Bolt Ring (size 7)