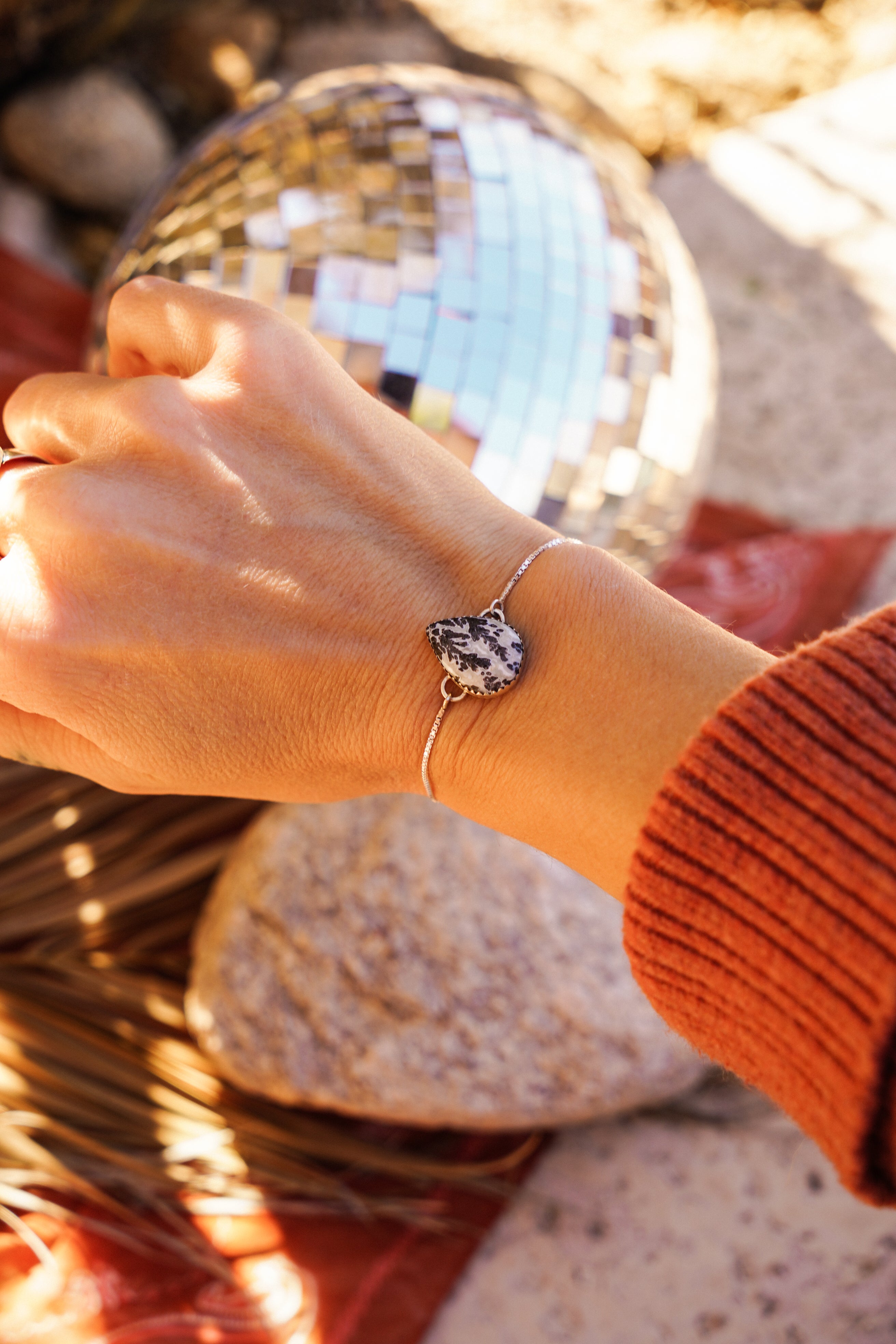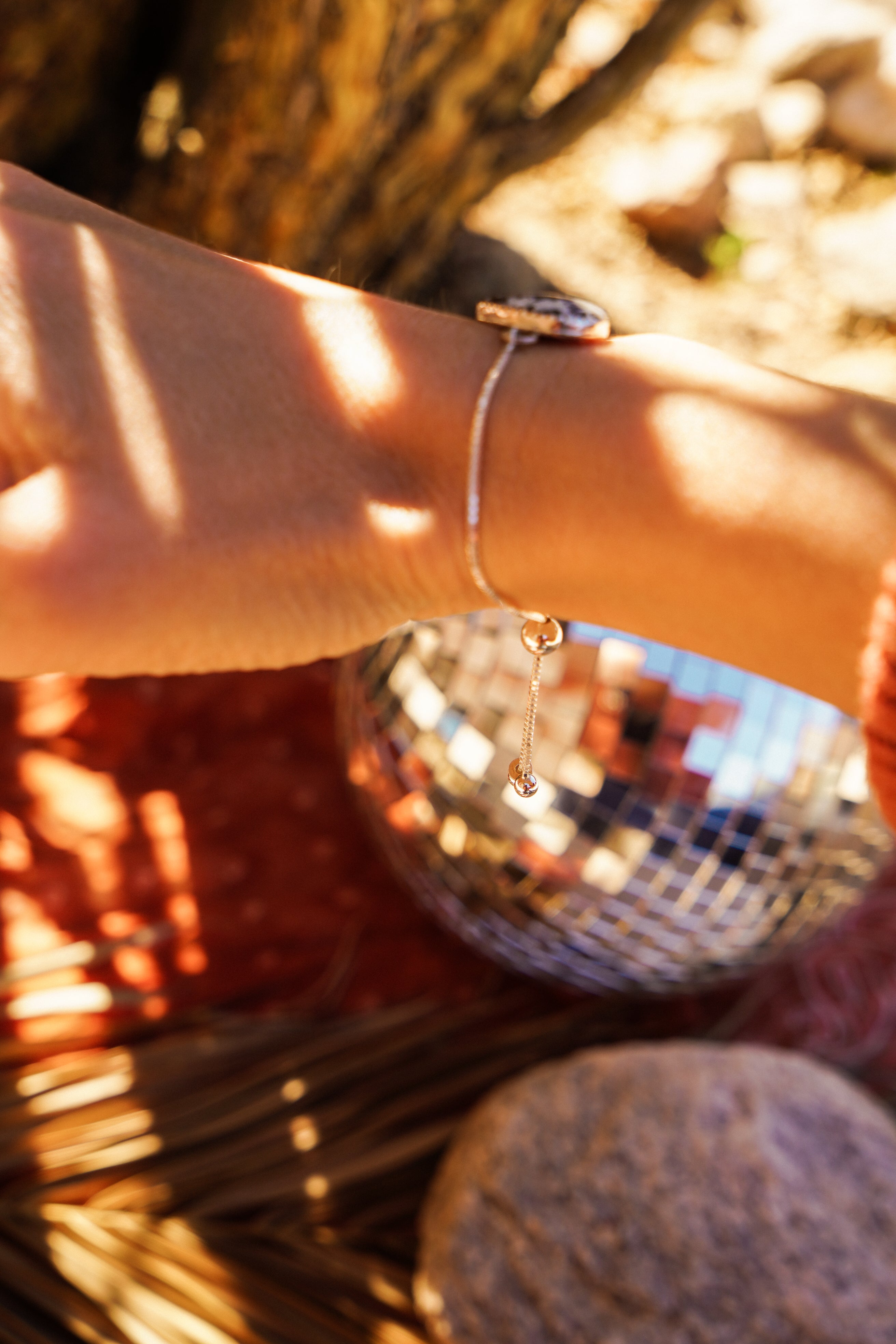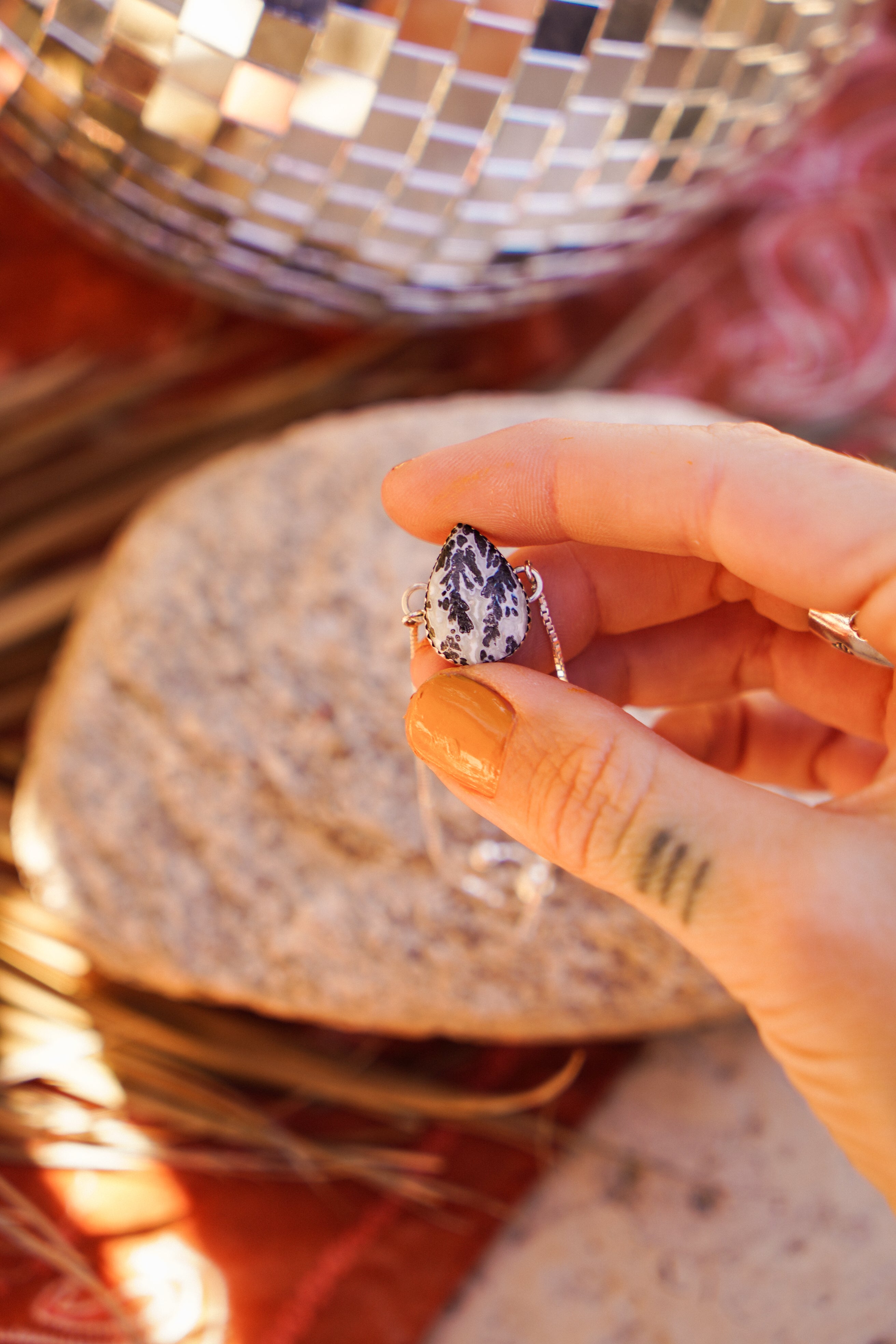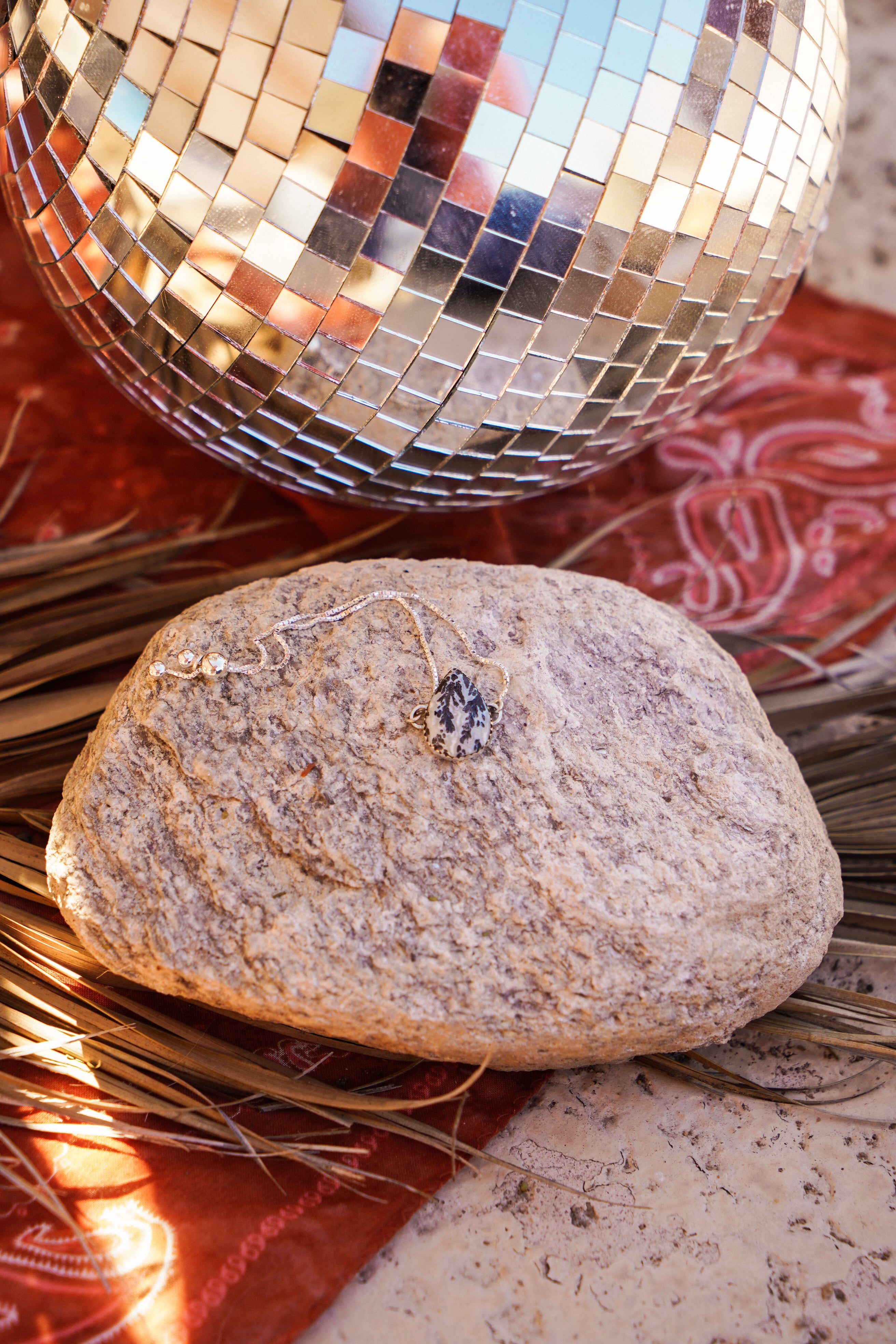 Out West Box Chain Adjustable Bracelet (small/medium) with Dendritic Agate
This is my first time playing with an adjustable bracelet design and I love how they turned out! They have that minimal feel but with a bit of a statement as well. 
I've been obsessed with Dendritic Agate lately and love this stone! I still can't beleive it just grows this way. It's just so cool.
Chain is Sterling Silver and opens approx 7 1/2 inches so it will fit over a small to medium hand. If you need a larger size, don't worry! I'll have some more options in the near future.
Handcrafted by Chandra Rae in Tucson AZ. 
Packaged Mindfully with post-recycled paper products as well as recyclable packaging.   
Out West Box Chain Adjustable Bracelet (small/medium) with Dendritic Agate