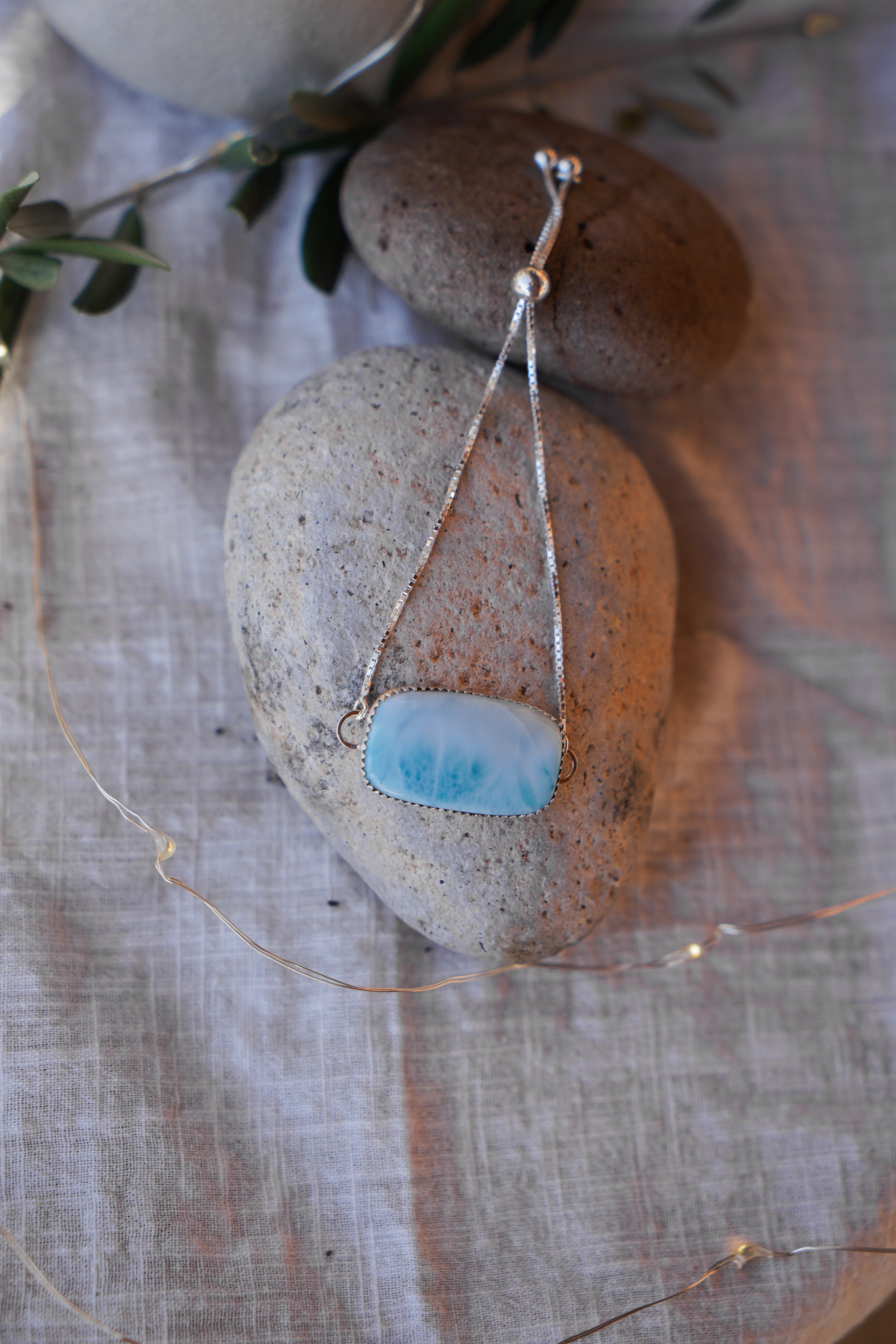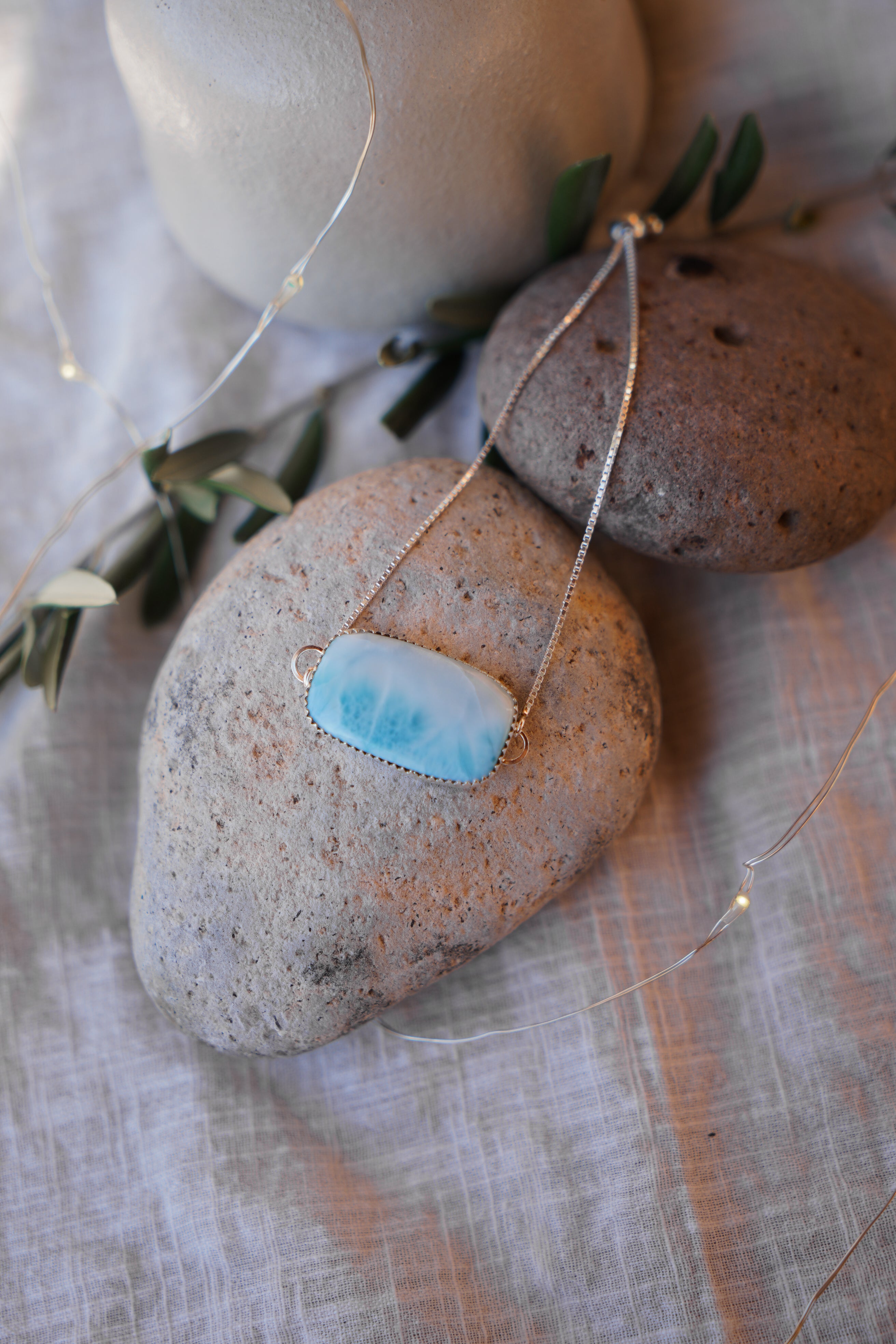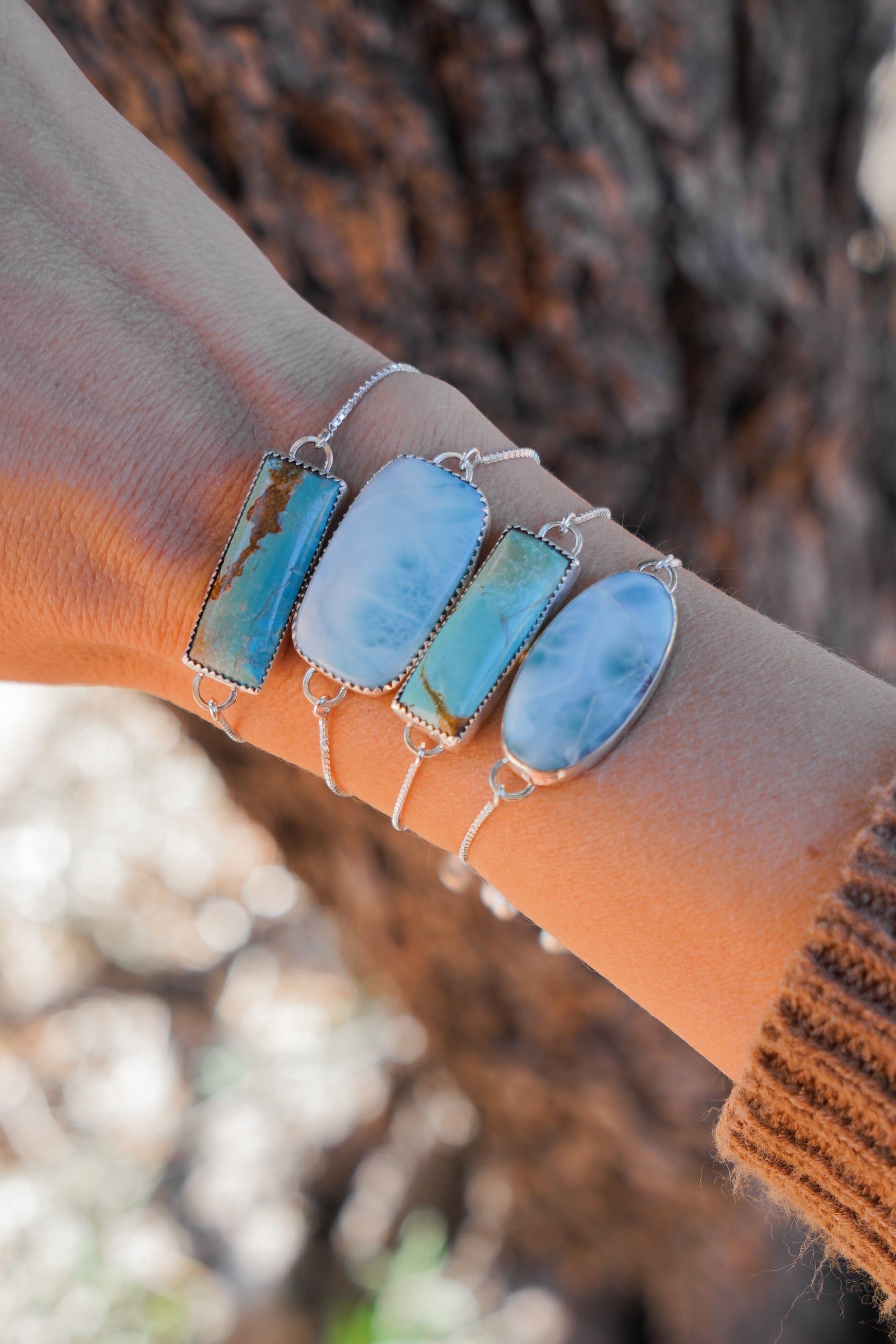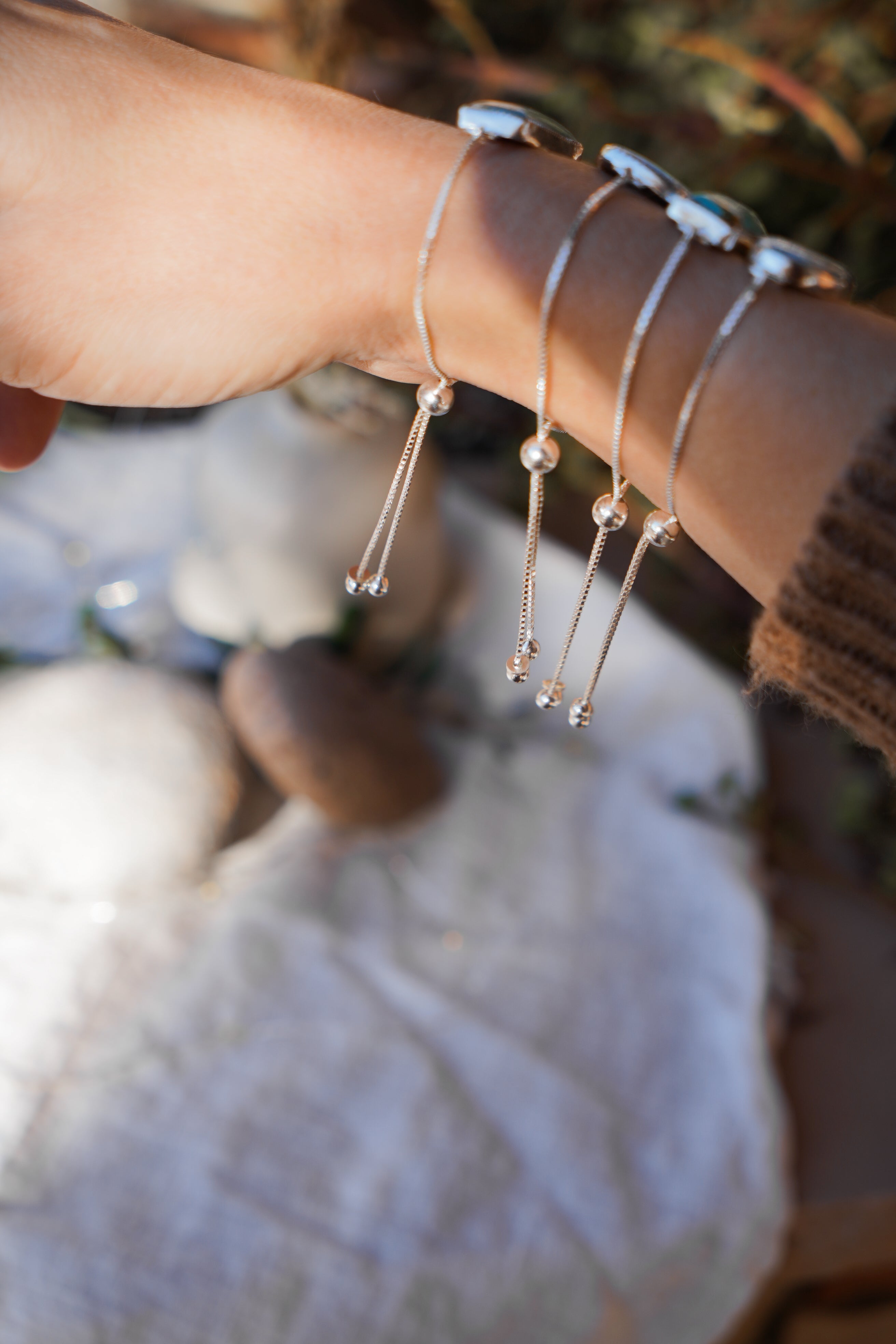 Out West Adjustable Bracelet in Larimar (Sm/Med)
I'm so excited to bring these adjustable box chain bracelets back! They're super light-weigh and easy to adjust. Larimar is always so beautiful and go great with this bracelet design.
The .925 Sterling Silver box chain fits over small to medium sized hands.
Handcrafted by Chandra & Andy Derrick in Tucson AZ. 
Packaged Mindfully with post-recycled paper products as well as recyclable packaging. 
Out West Adjustable Bracelet in Larimar (Sm/Med)