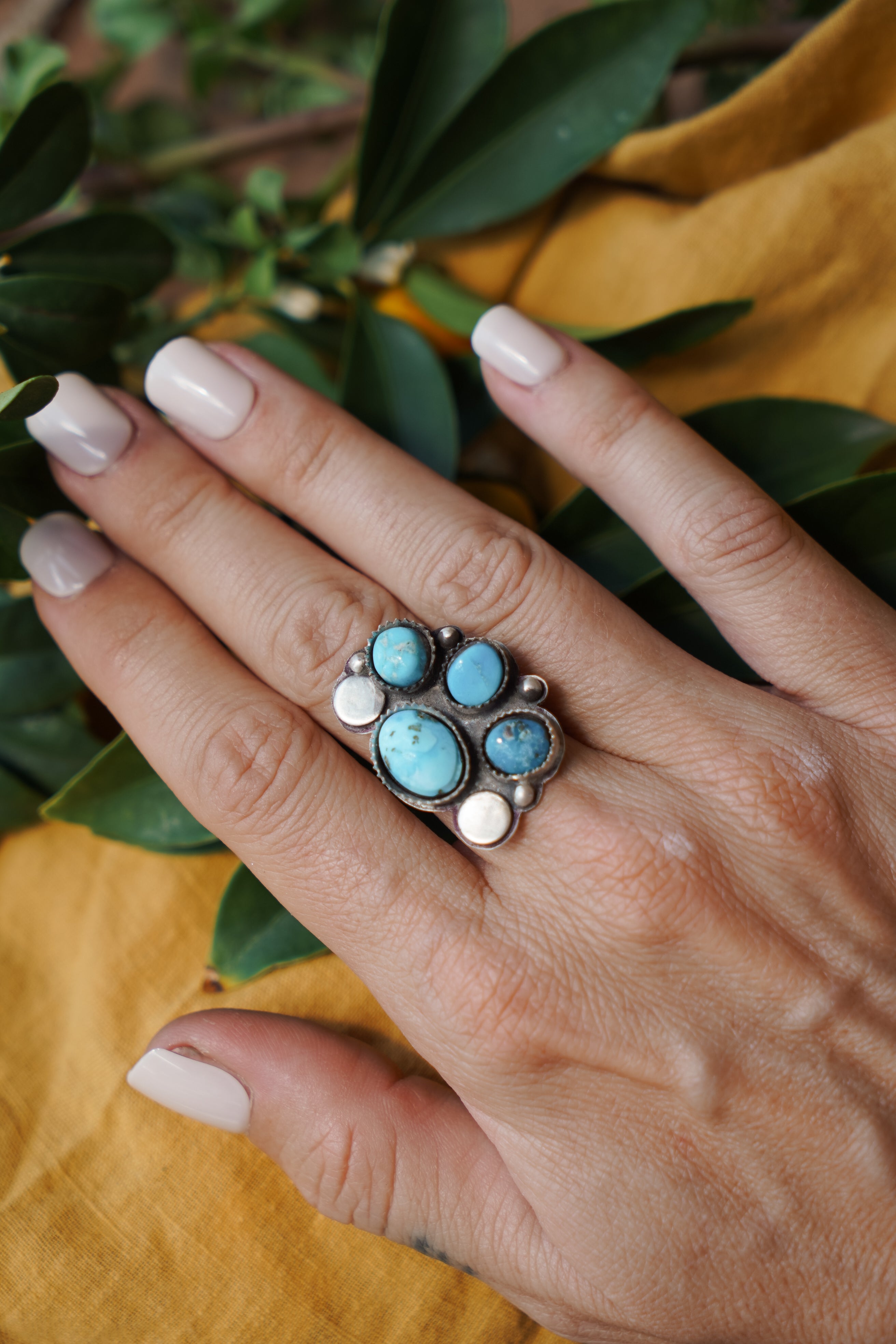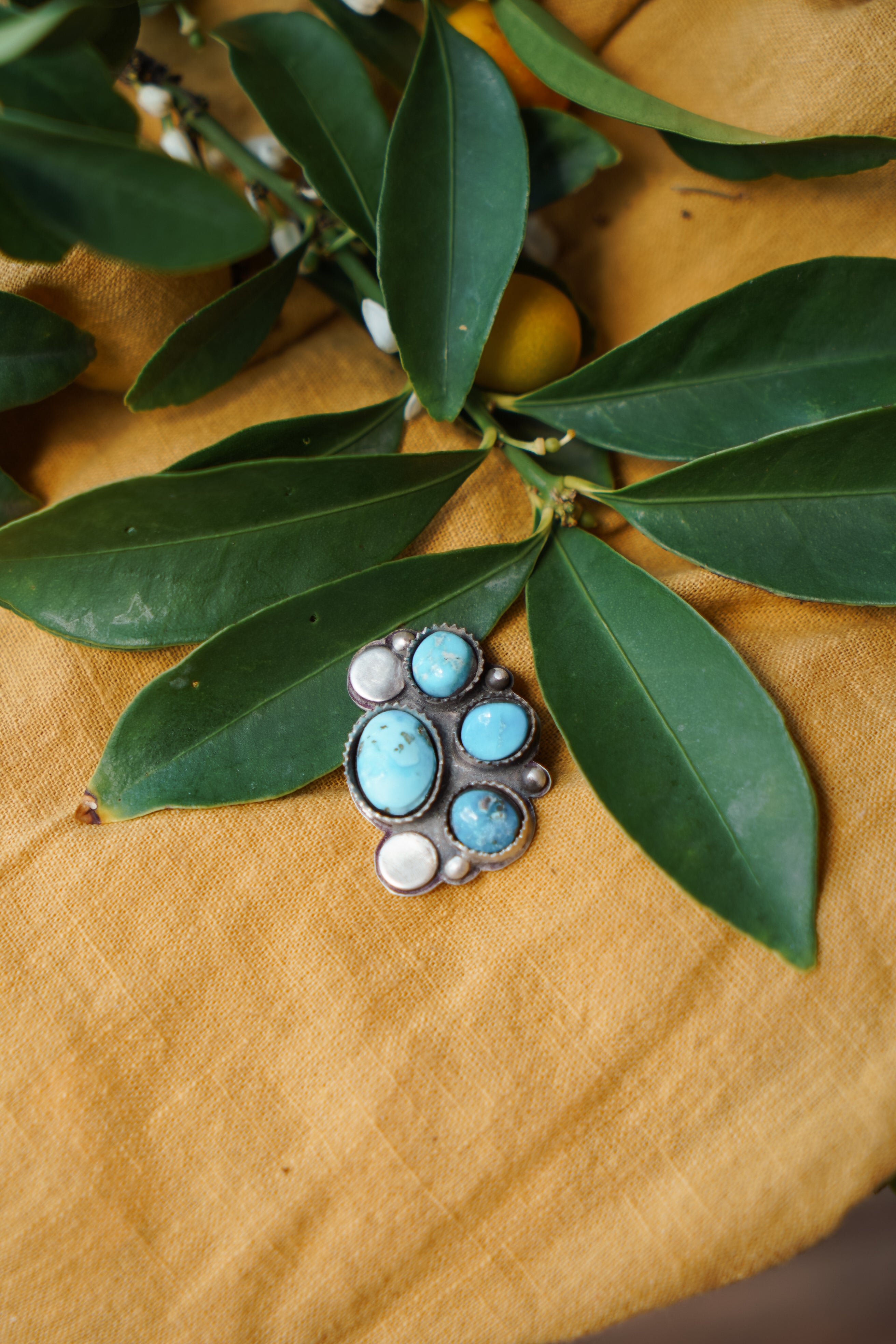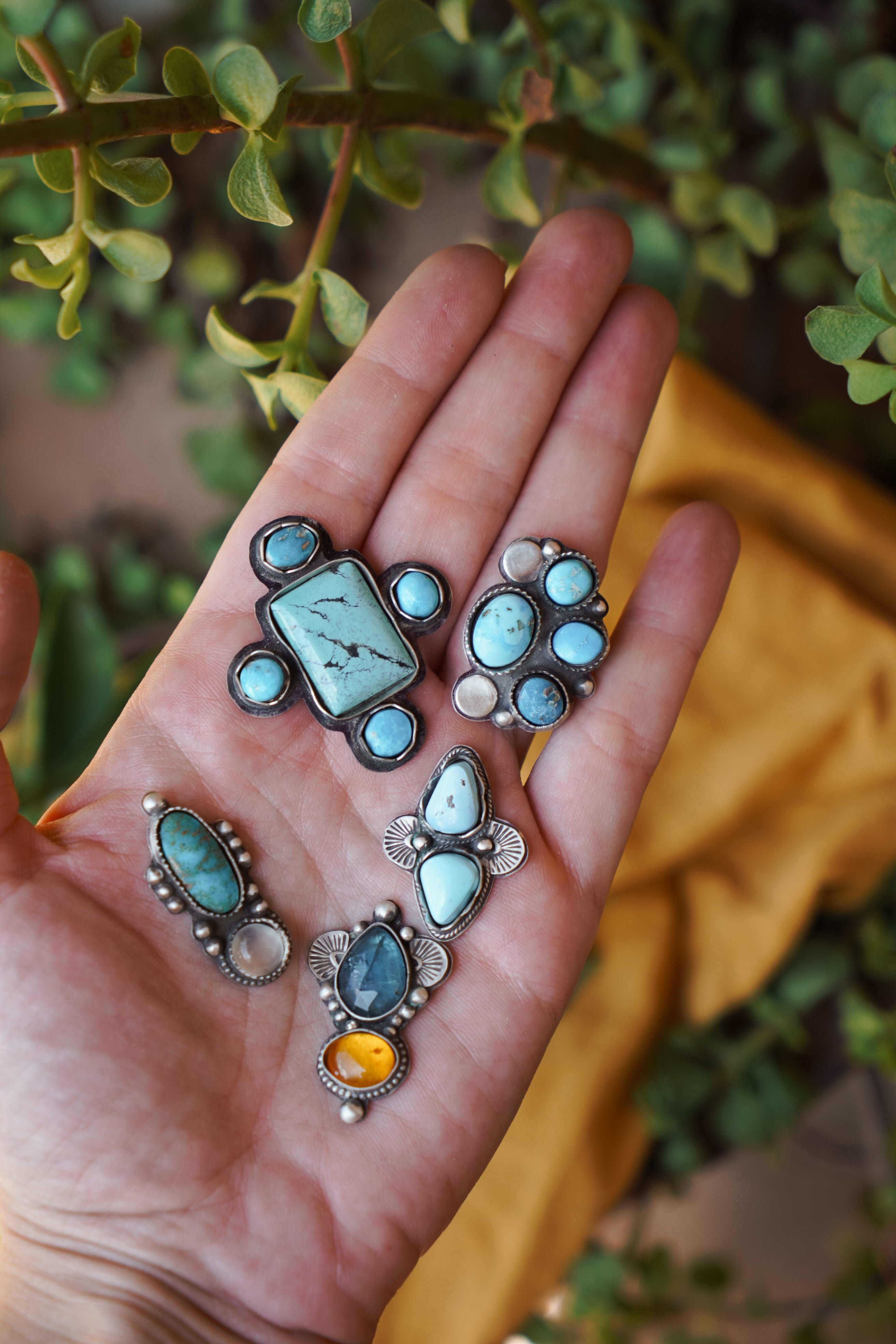 Open Road Semi Custom #2 in Blue Ridge Turquoise
 I'm so excited to bring back the new semi-custom opportunity that we'll be calling "Open Road Semi-Customs". Every month I'll release designs I've created that can be made into a ring in your size or a single band cuff.
Semi-Custom #2 this month is this beauty made with blue ridge turquoise and Sterling Silver. I can't wait to add a custom finish for whoever claims it!
To claim this piece, simply complete a purchase and I'll reach out by email to go over the rest of the details. We will complete the piece and ship it out within 4 business days.
Open Road Semi Custom #2 in Blue Ridge Turquoise