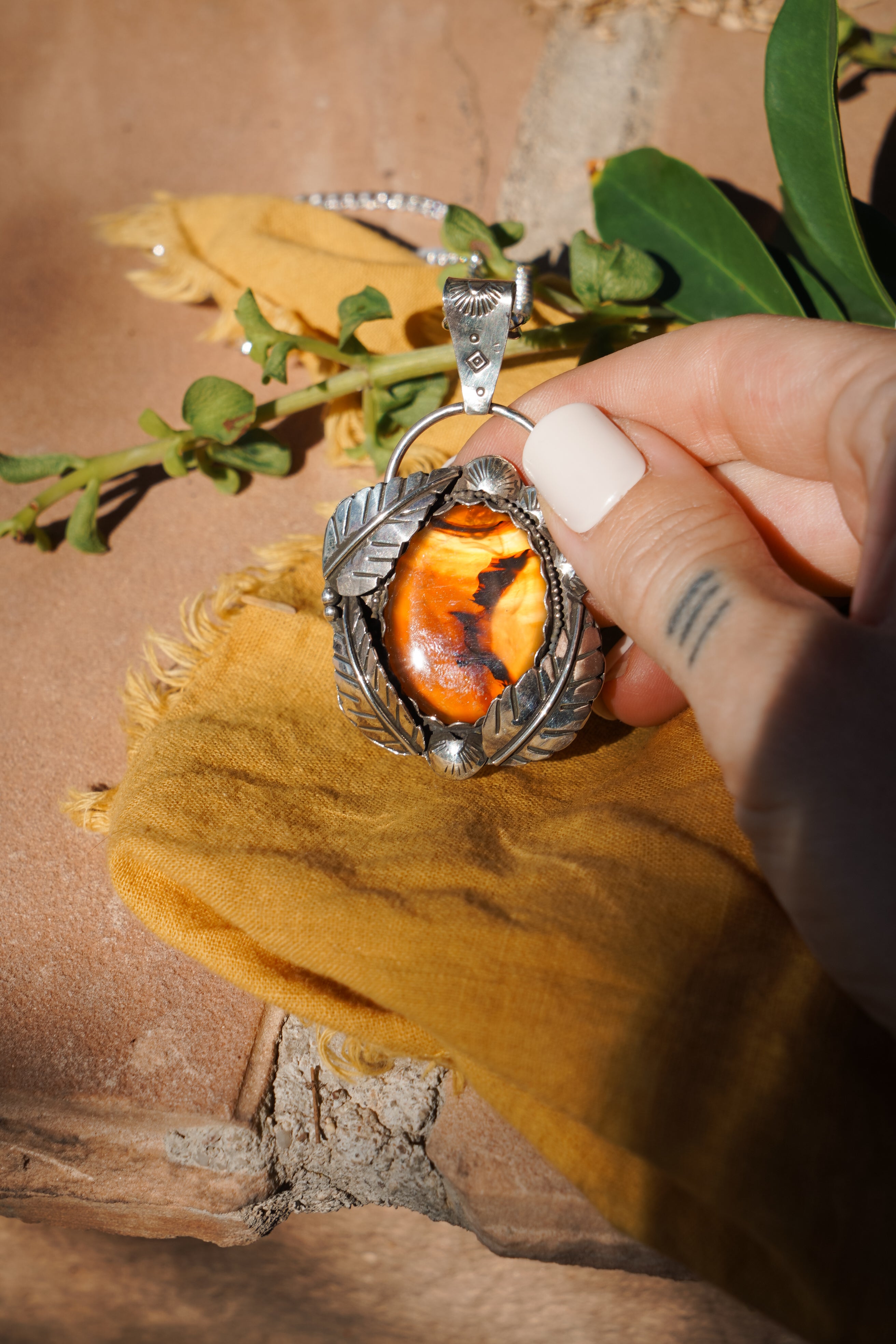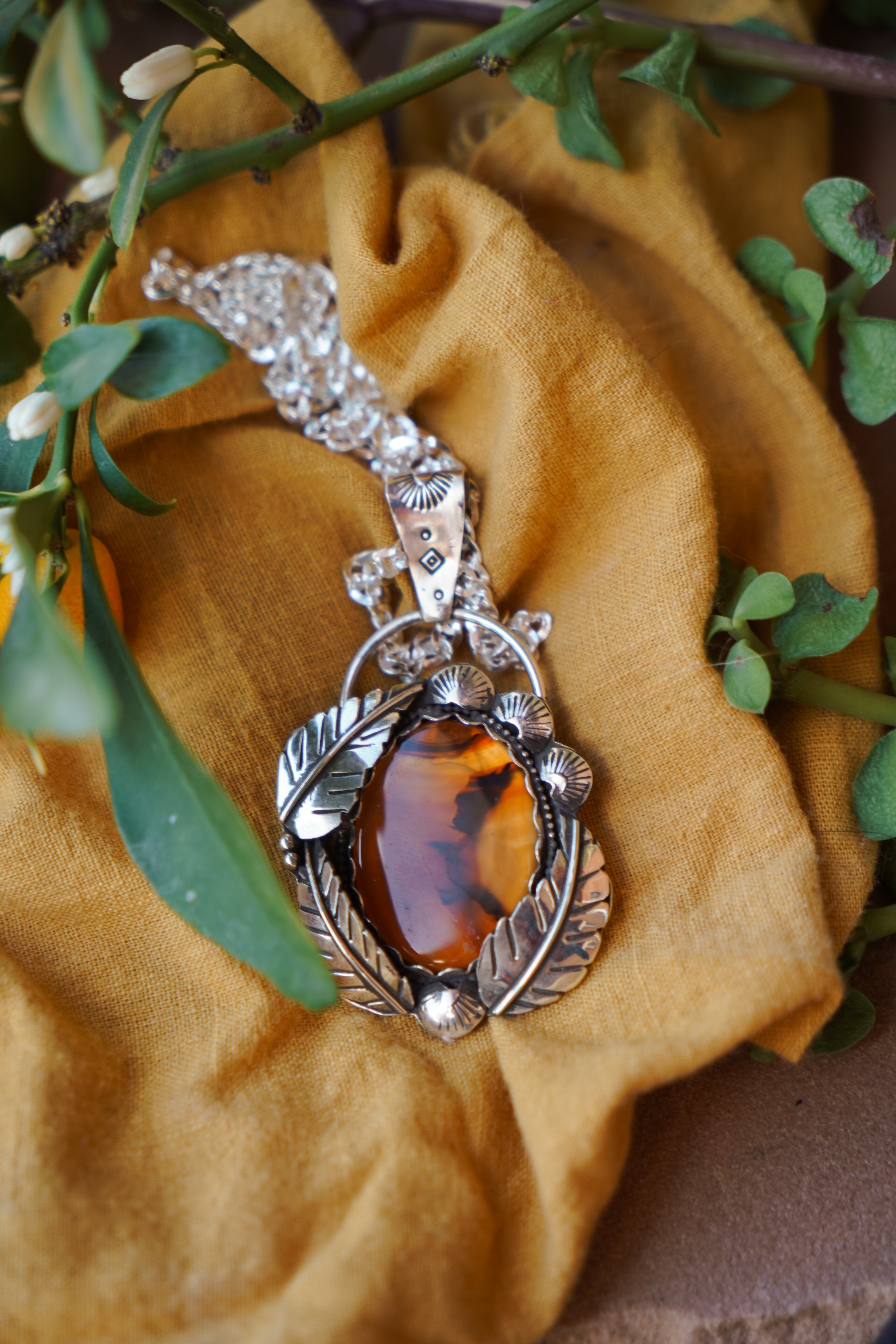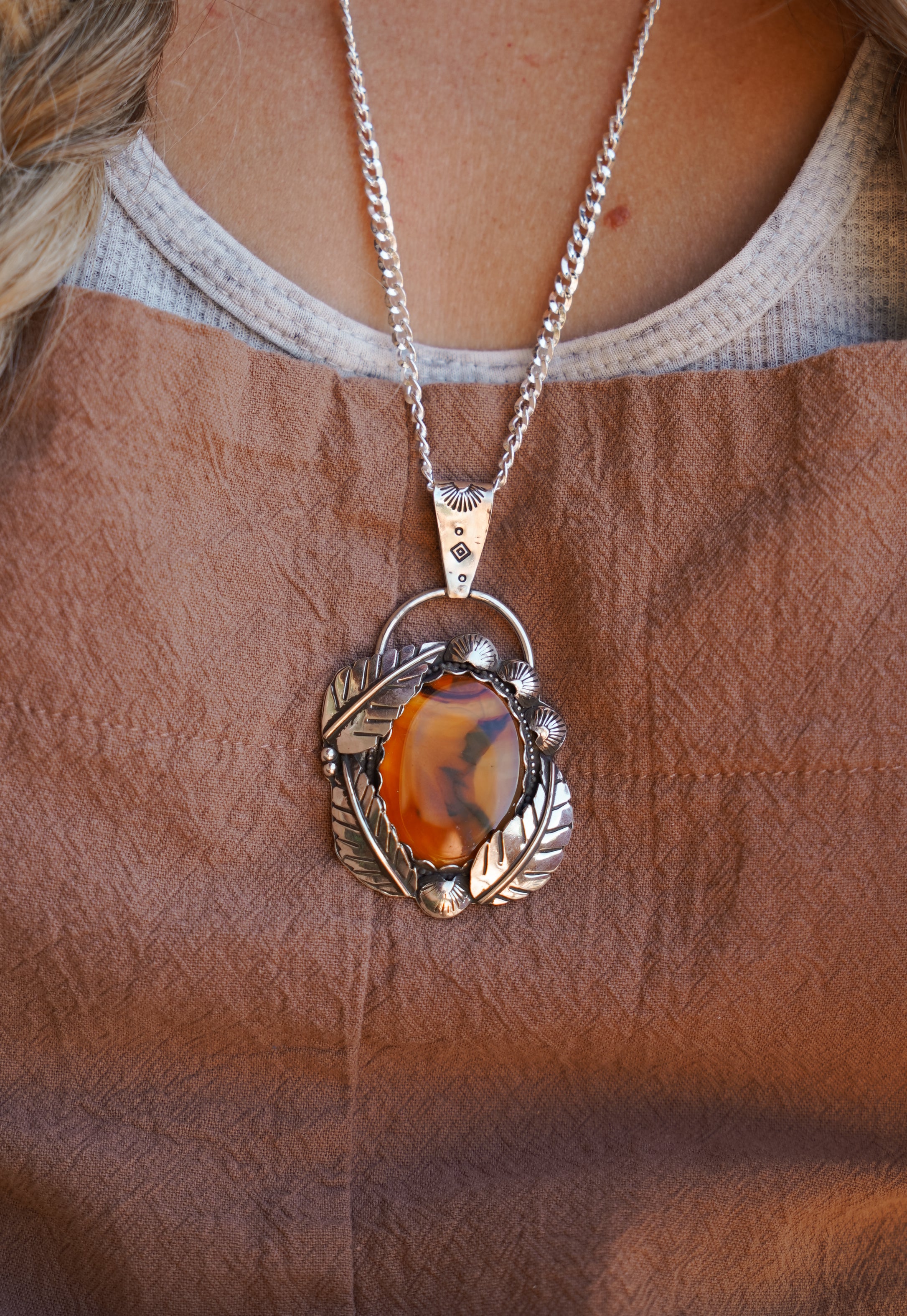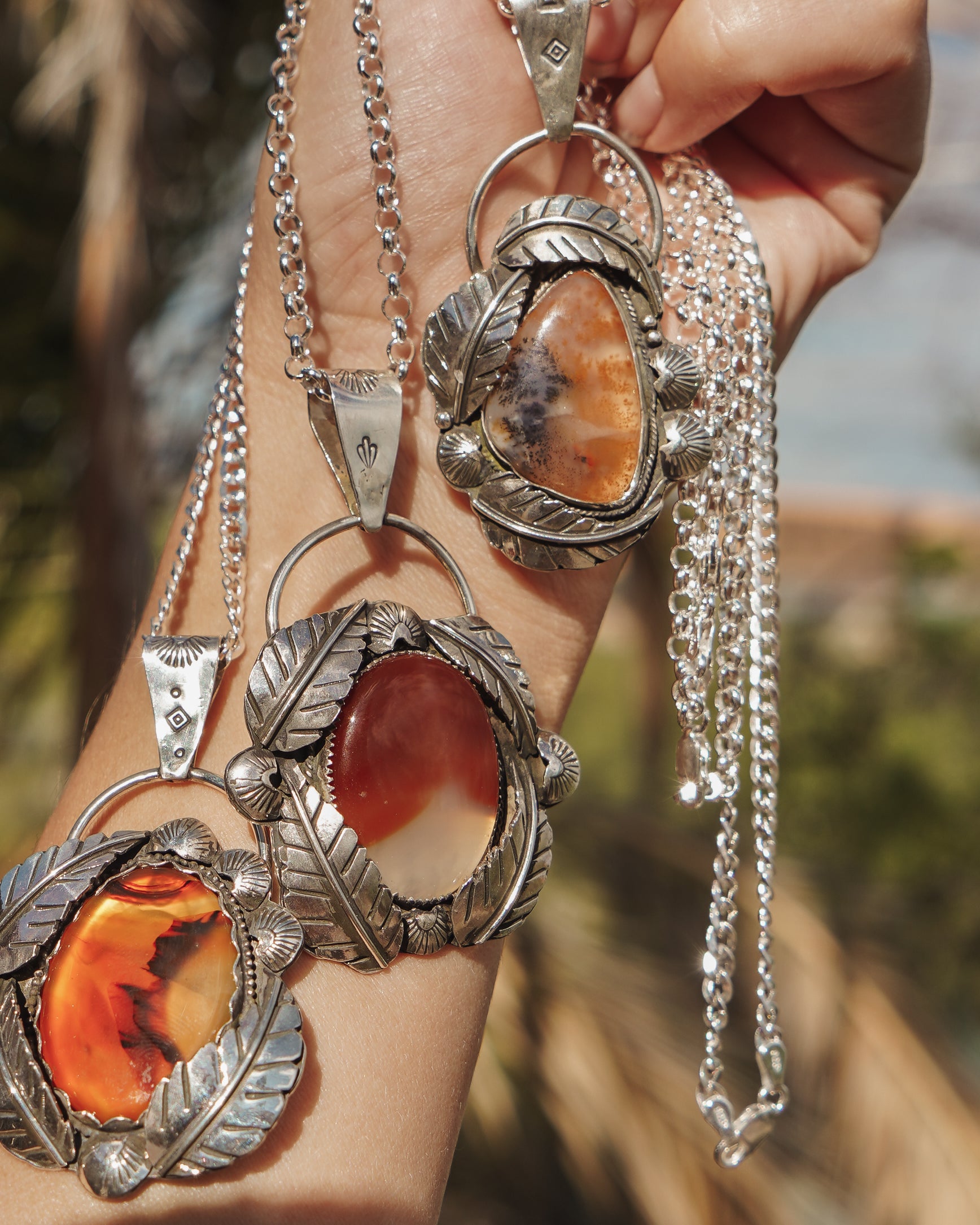 Montana Agate Leaf Wrap Necklace
Oh my goodness, how this Montana Agate GLOWS. I can't get over these pendants. 
Each leaf and element has been hand-fabricated to bring out the detail in the stone! This chain hangs a little longer at 24" inches. 
Sterling Silver + Montana Agate
Handcrafted in Tucson Arizona by Chandra Rae. You will receive the piece photographed! This piece is "ready to ship."
Montana Agate Leaf Wrap Necklace