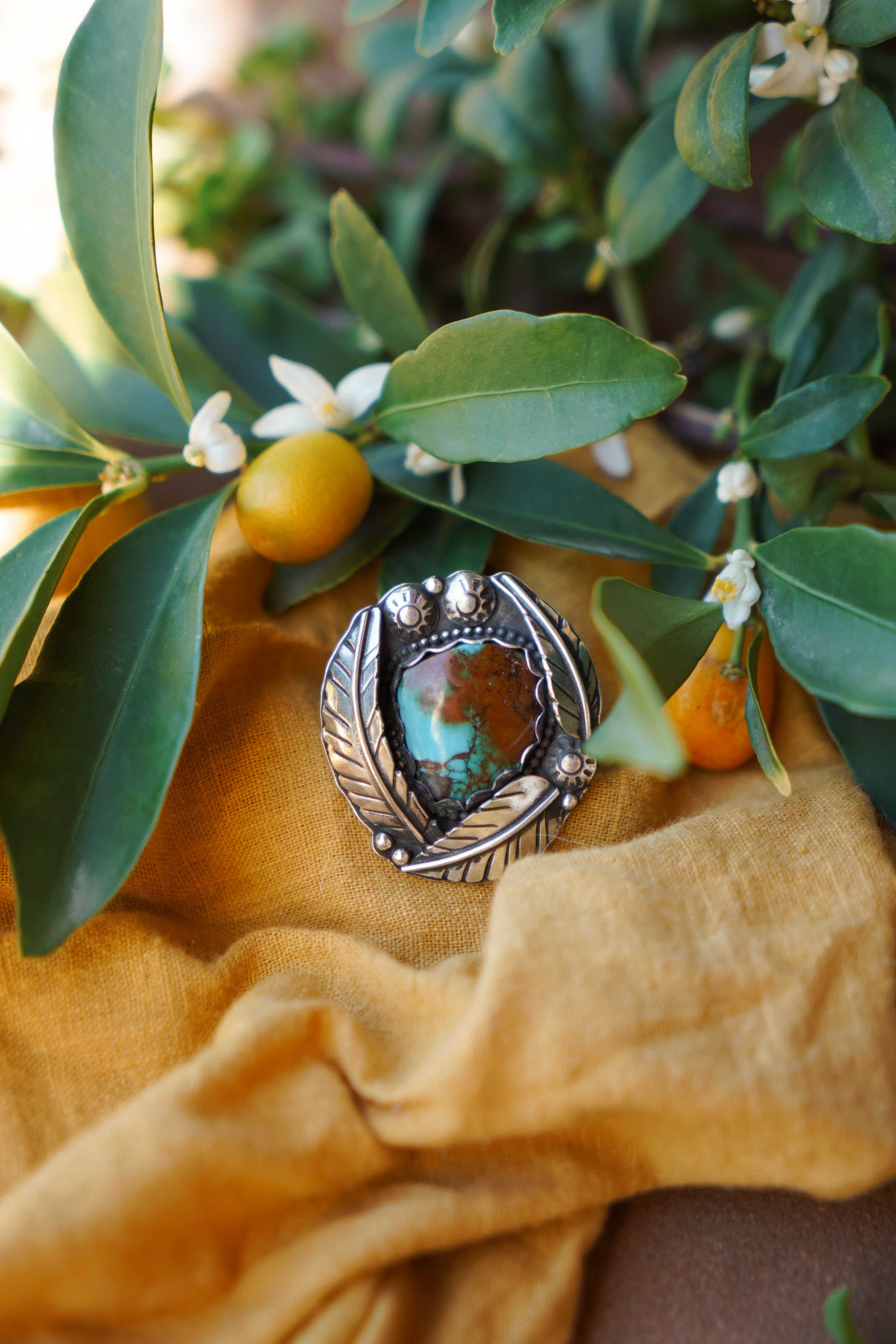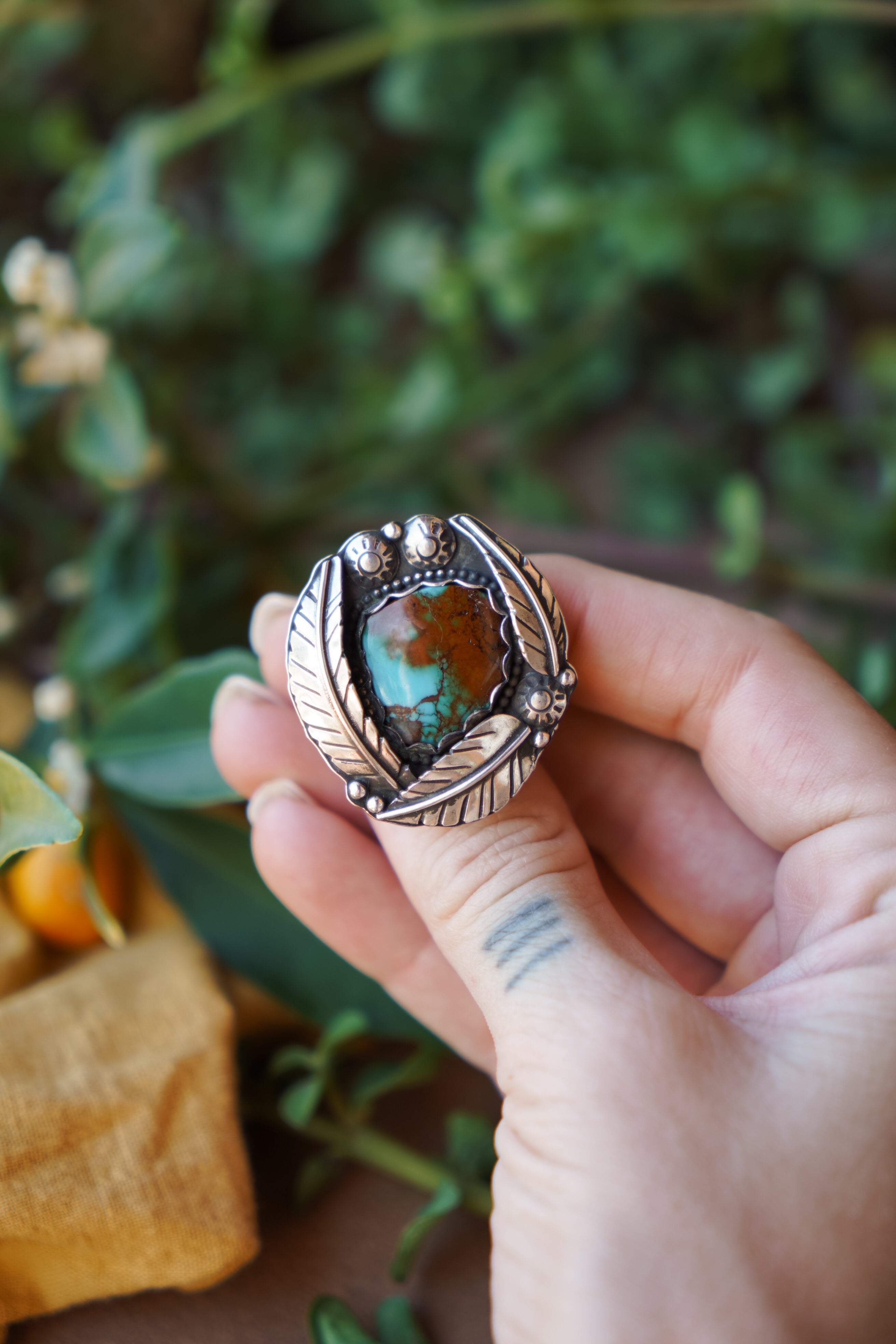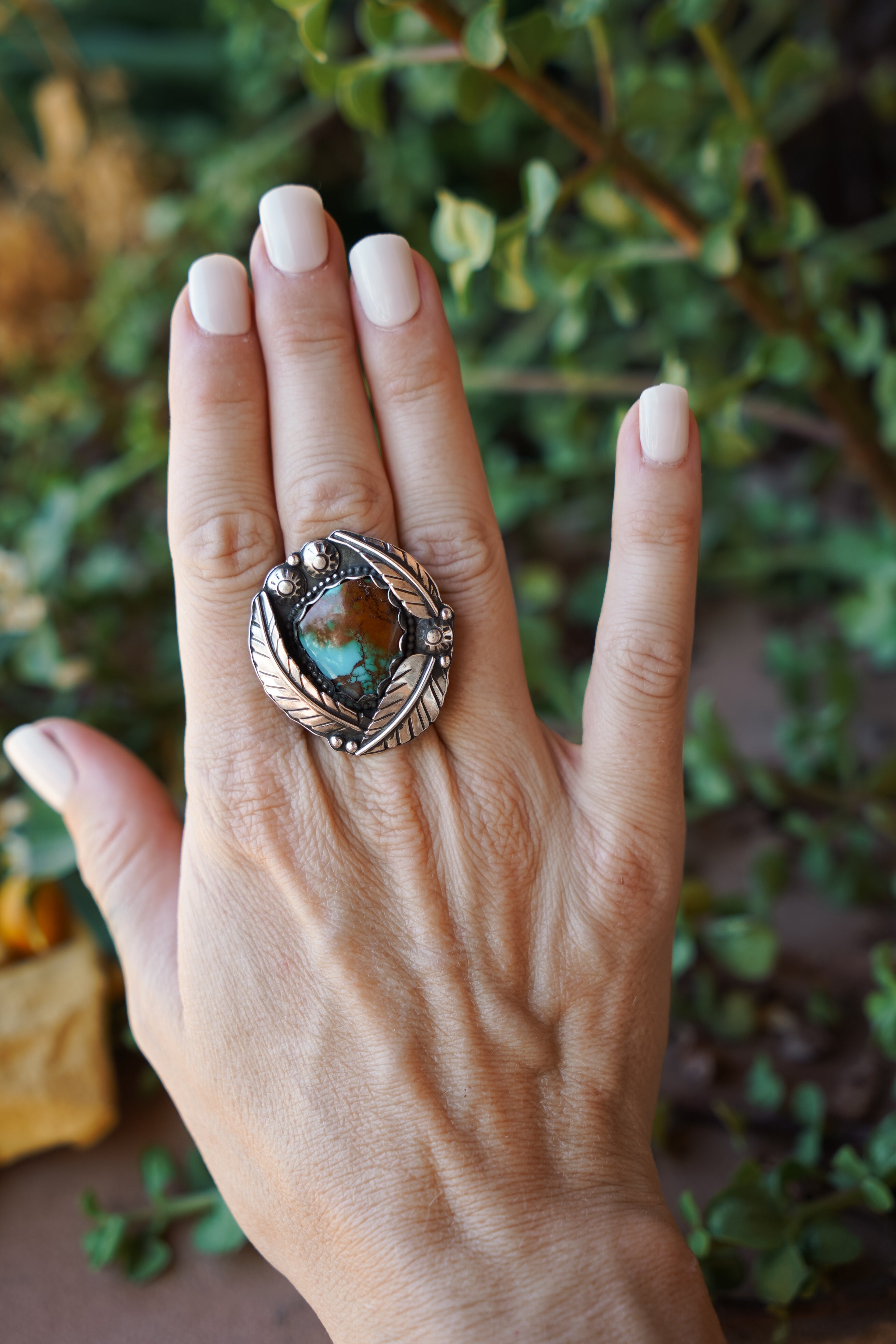 Leaf Statement Ring (size 6.25)
 Okay, not to choose favorites buttttttt....
This Royston turquoise is from one of the first batches of turquoise I got when I moved to Tucson and have been holding onto it for nearly a year! I am obsessed with the colors and the shapes of this stone and knew I needed to create only magic with it to do it justice. 
.925 Sterling Silver 
Size 6.25
Handcrafted by Chandra Rae in Tucson AZ. 
Packaged Mindfully with post-recycled paper products as well as recyclable packaging. 
Leaf Statement Ring (size 6.25)