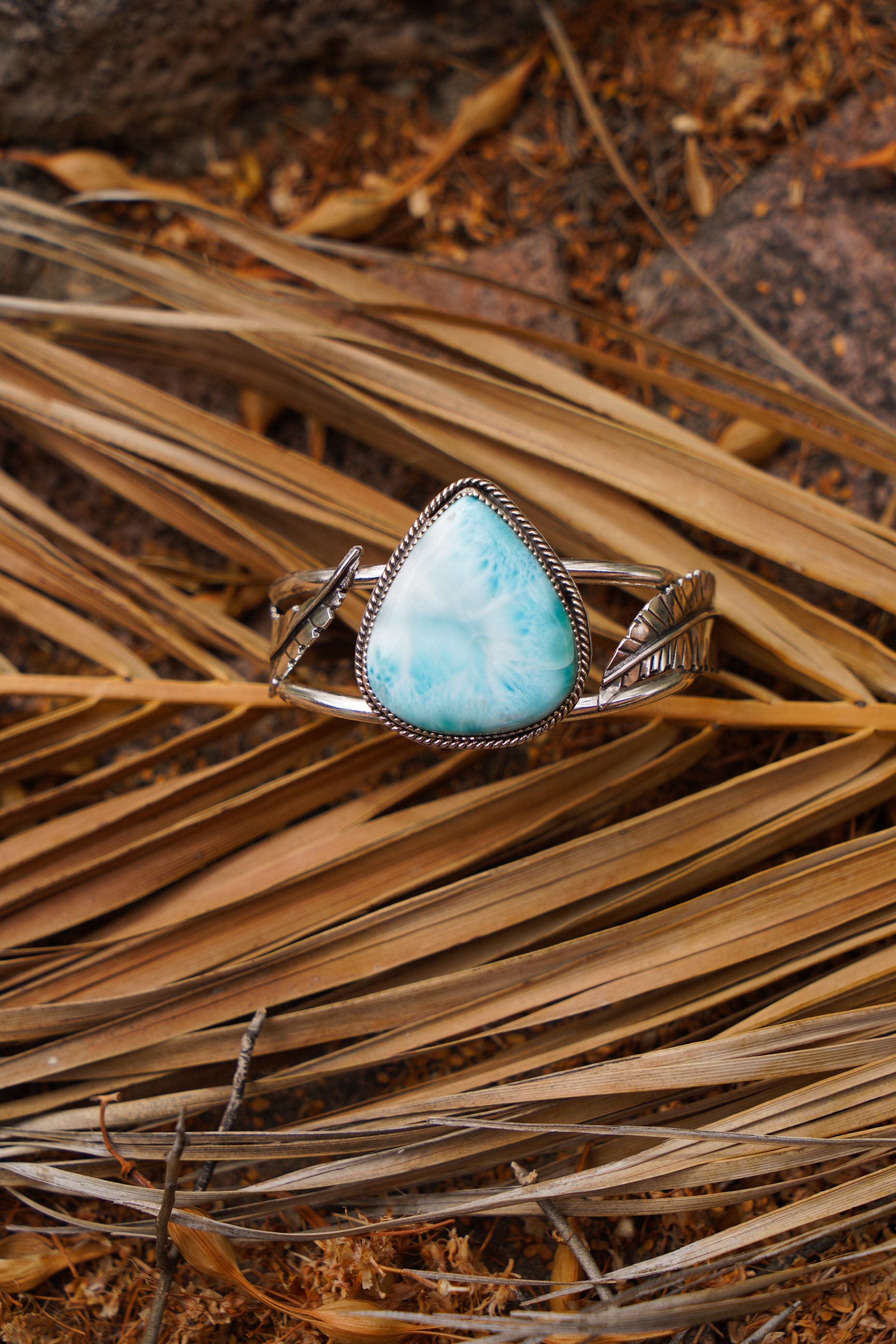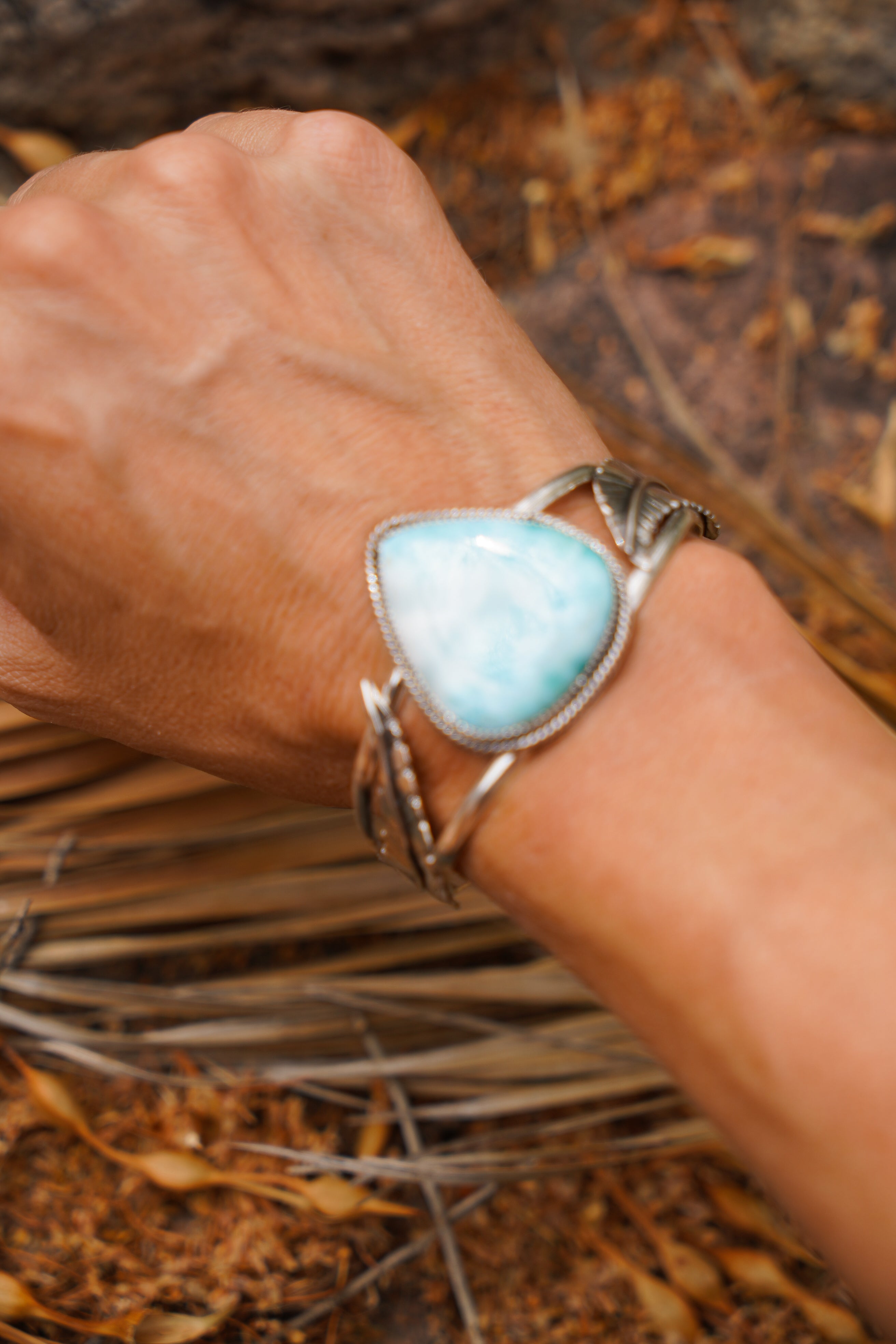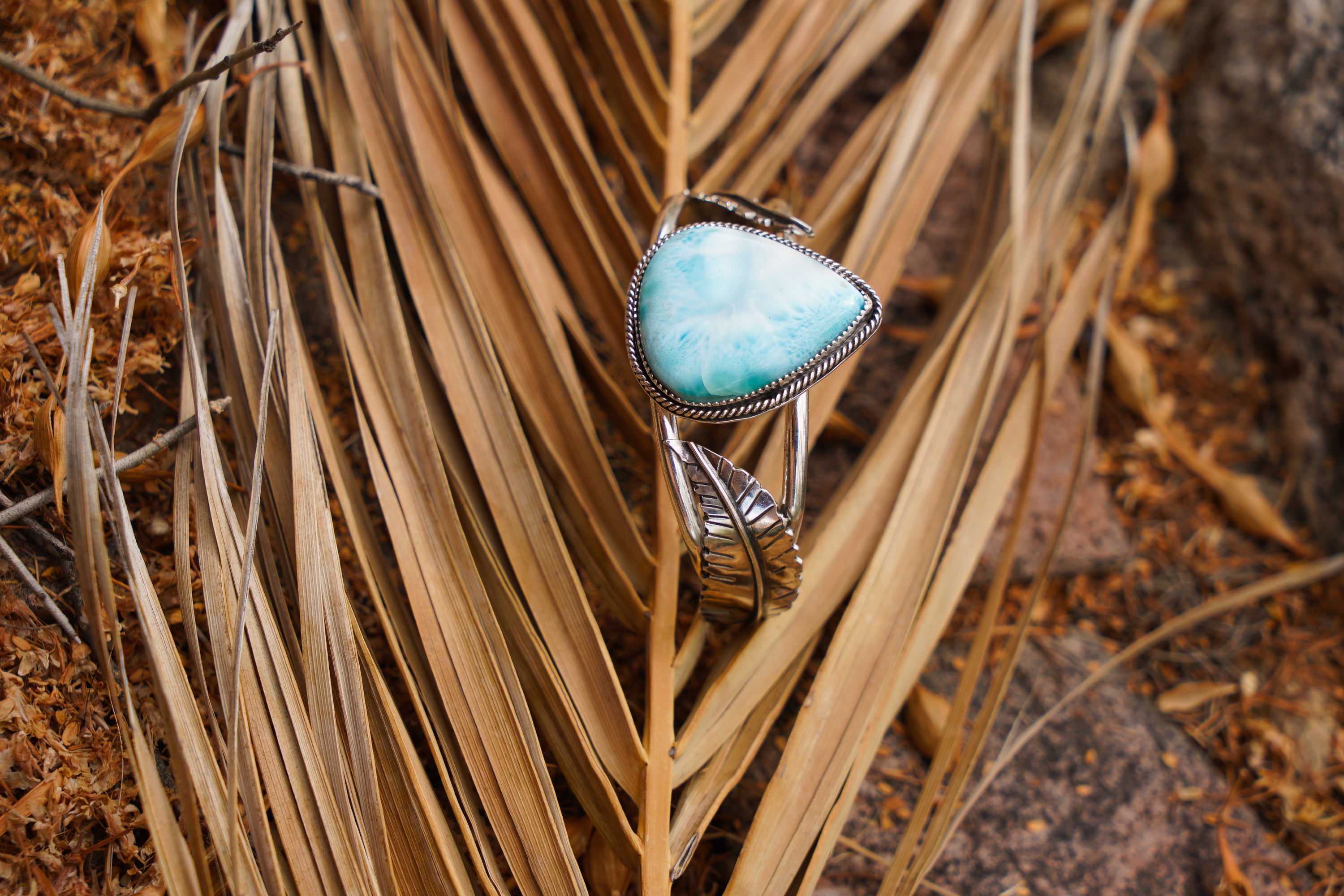 One of my absolute favorite pieces ever? Absolutely! I'm kind of obsessed with this larimar statement cuff. It was made with deep care and hope it brings joy to whoever it goes to.
Measures 5.5 inches (one-inch opening). This cuff is slightly adjustable but we don't recommend adjusting it often. Once you find your fit, adjustments should be kept to a minimum. 
.925 silver
Handcrafted in Tucson, AZ.
Larimar Statement Cuff