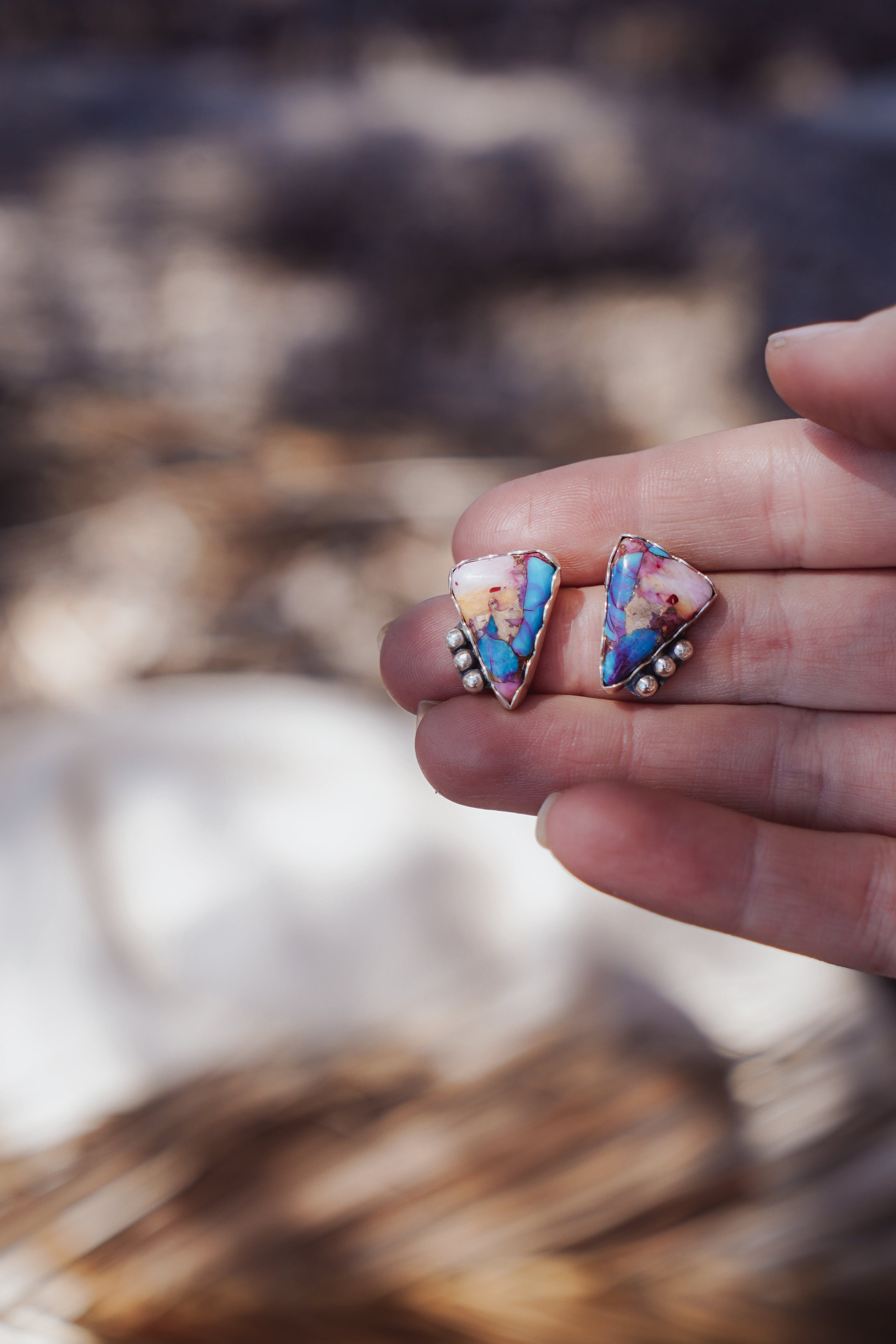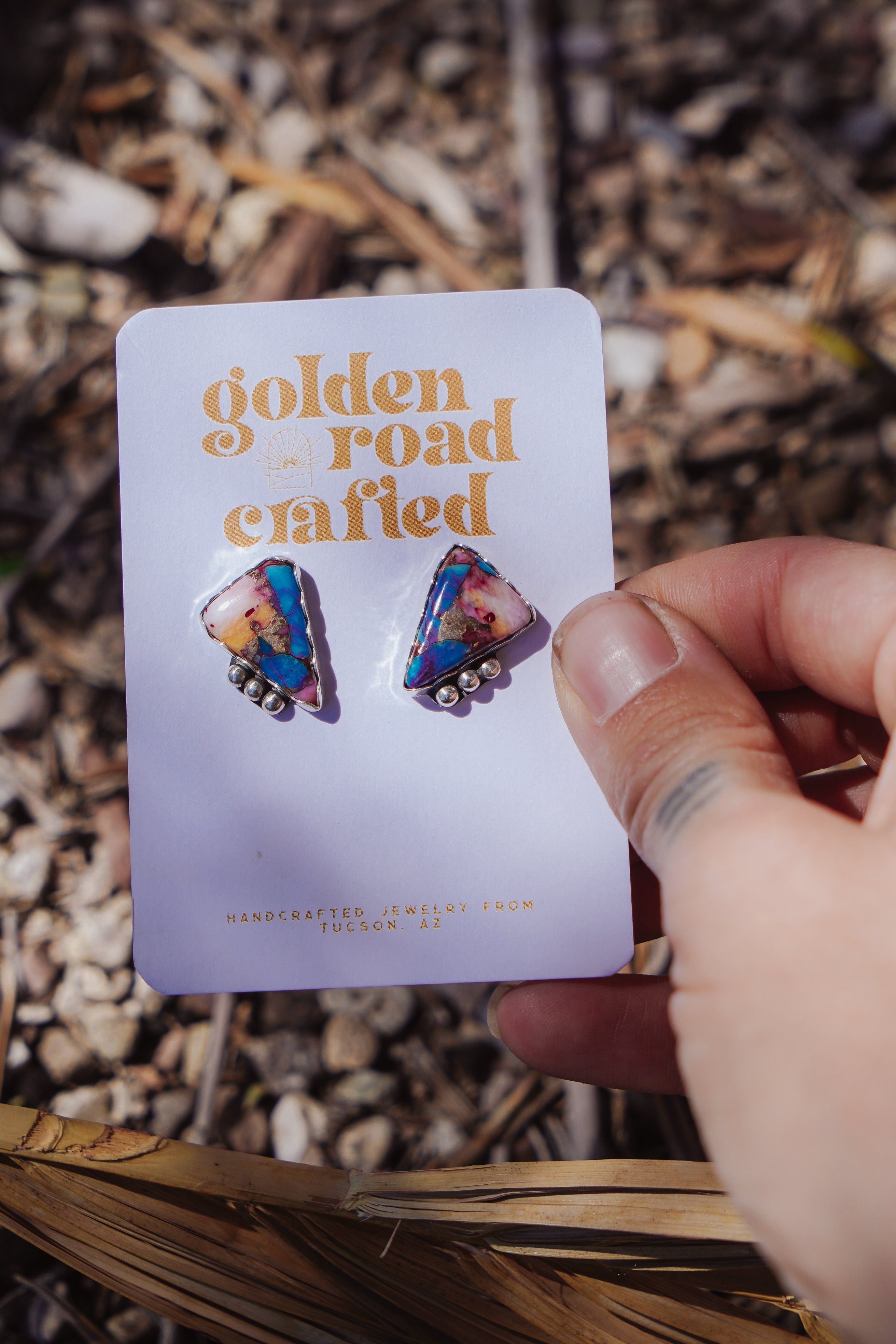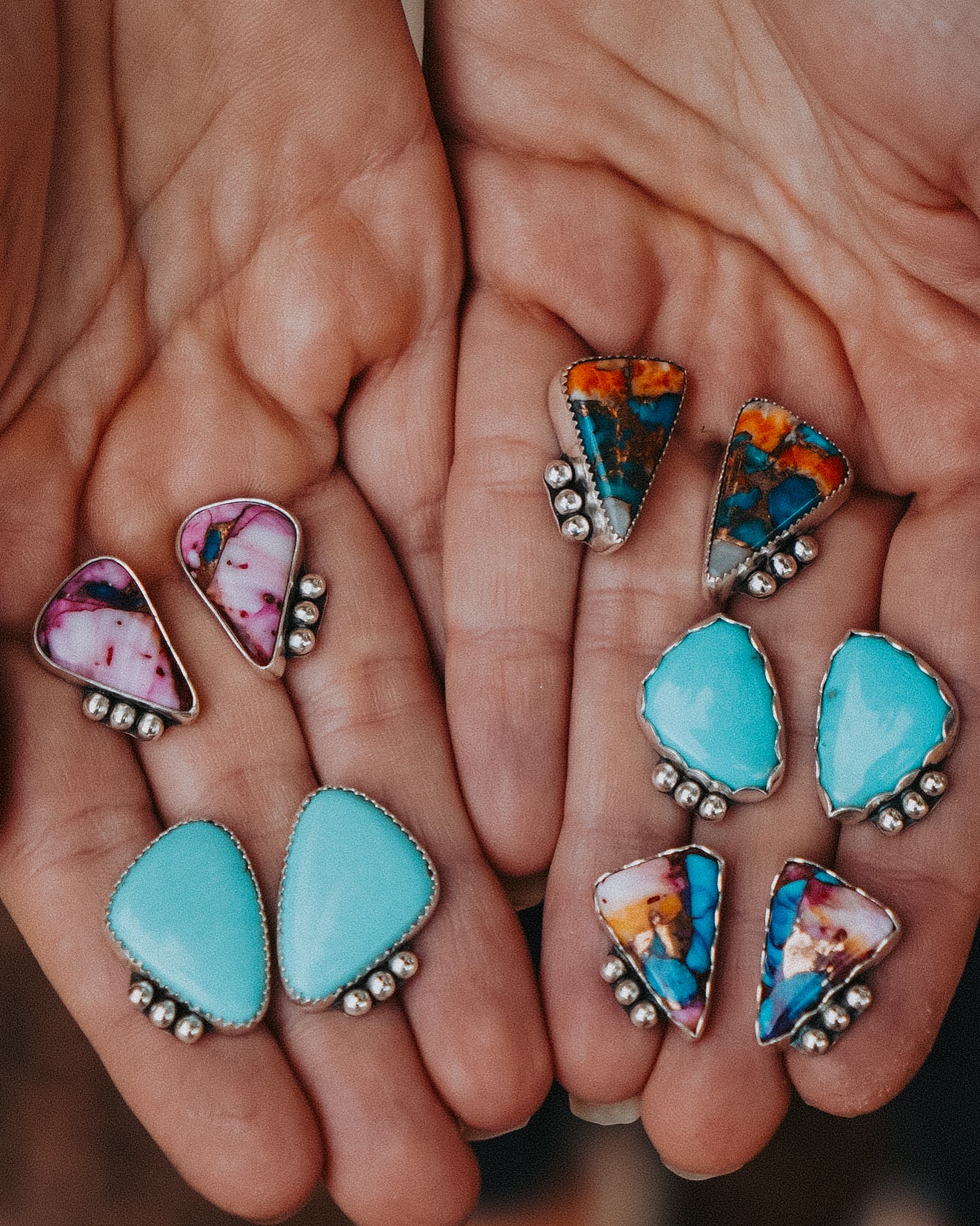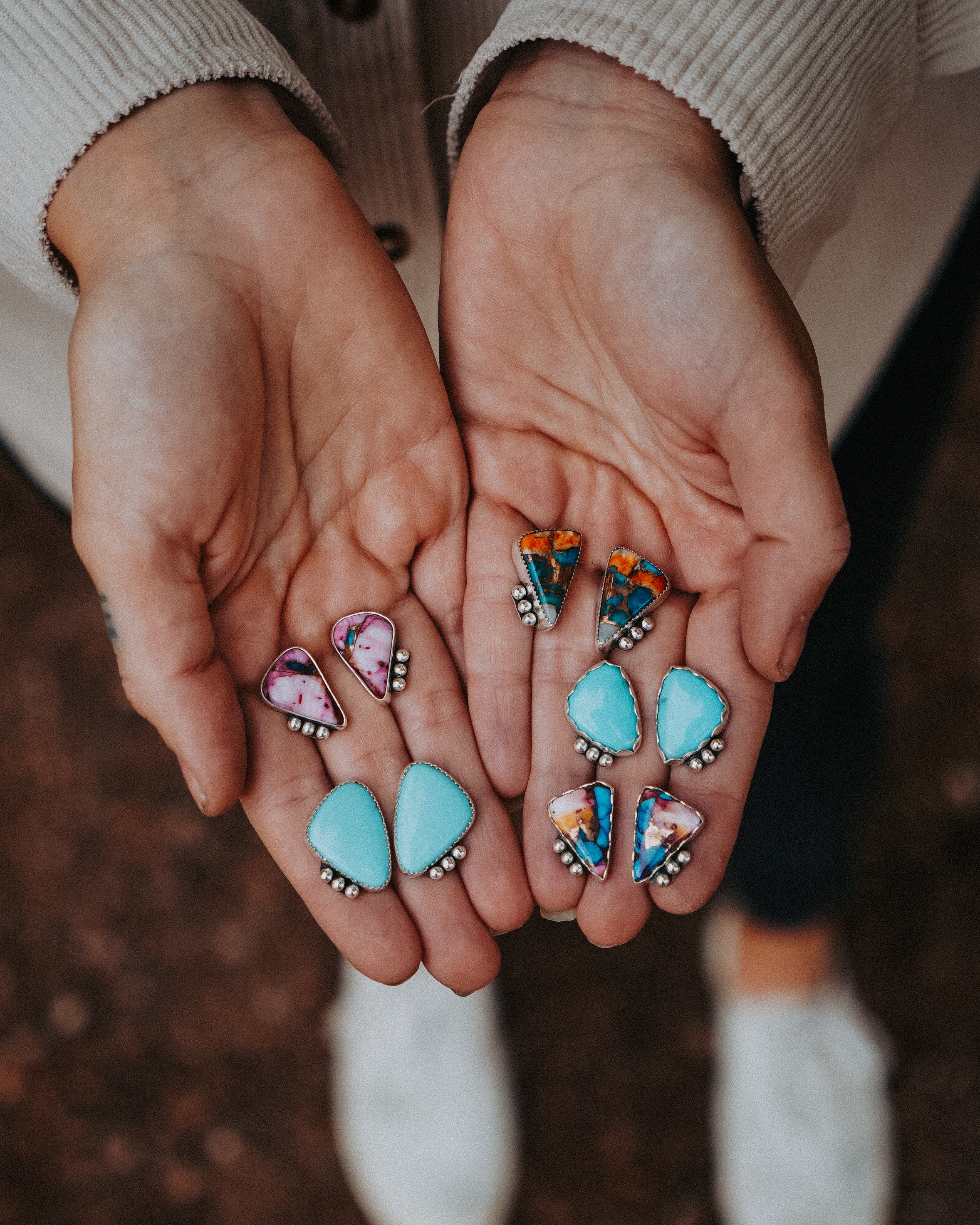 Lacuna Studs in Spiny Oyster & Kingman Turquoise
The Lacuna Studs are back! I'm so glad you guys loved this simple stud design as much as I do. They're such a lovely shape and color you can wear to add a little something to absolutely any outfit.
Made with .925 Sterling Silver.
Handcrafted by Chandra & Andy Derrick in Tucson AZ. 
Packaged Mindfully with post-recycled paper products as well as recyclable packaging.  
Lacuna Studs in Spiny Oyster & Kingman Turquoise