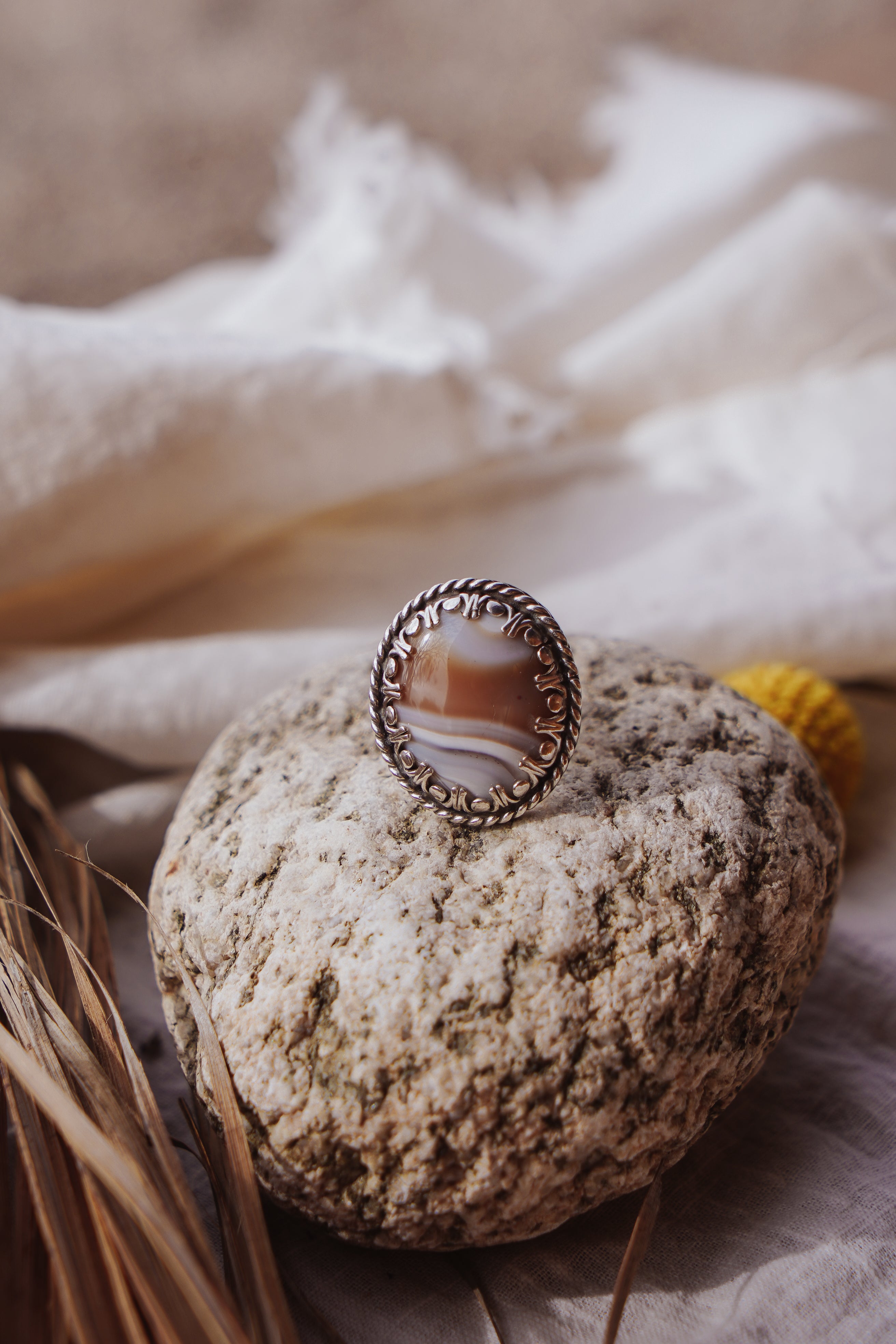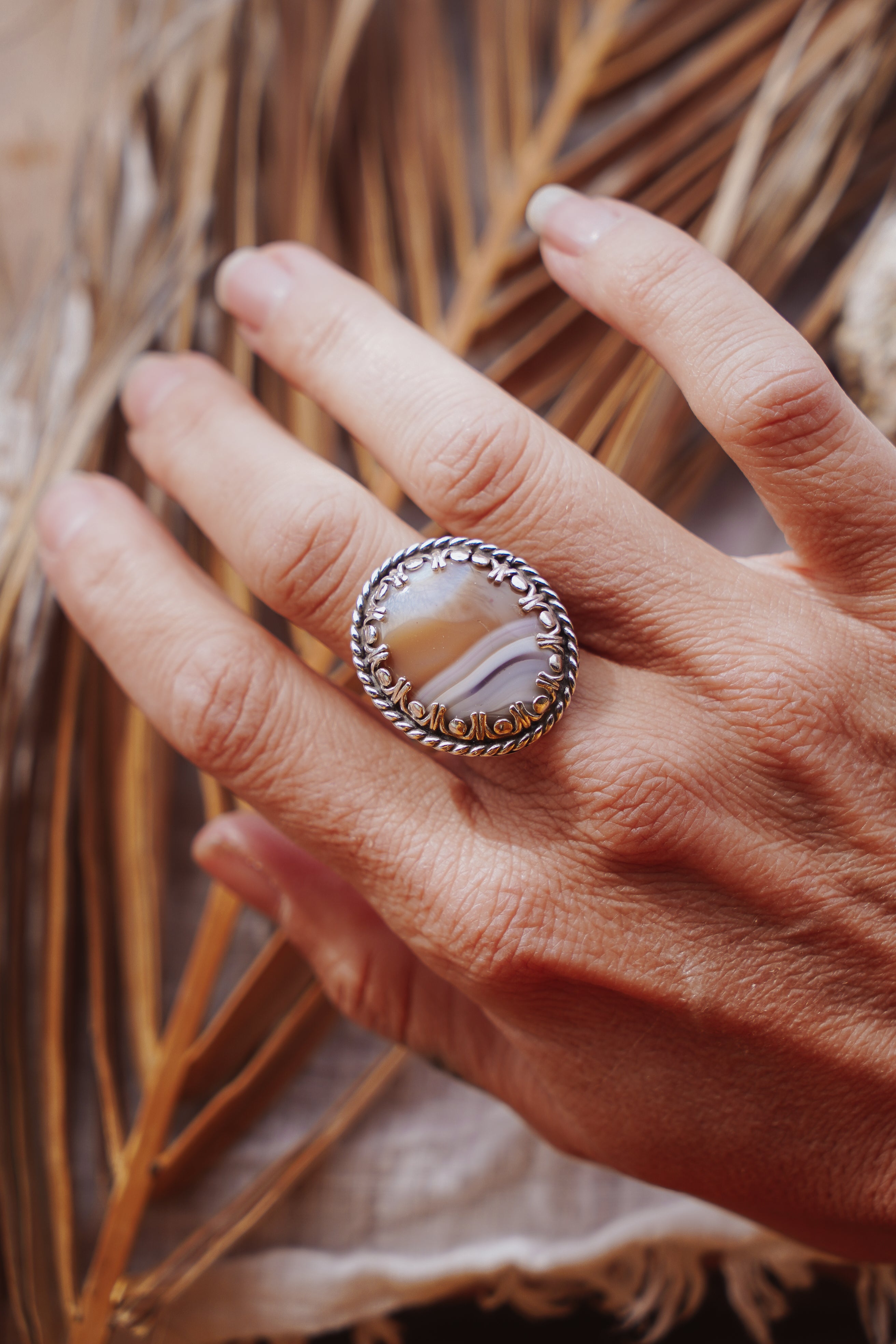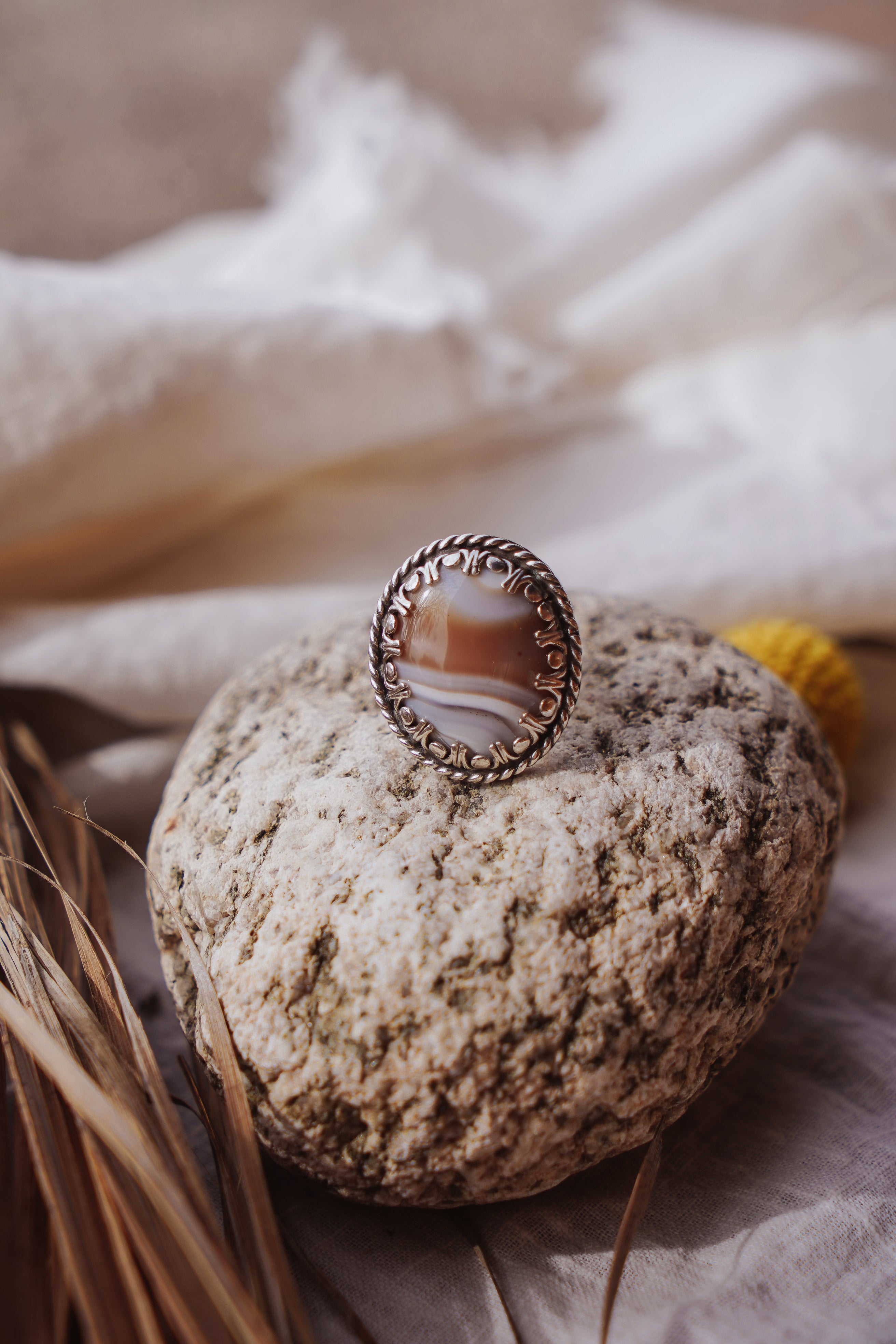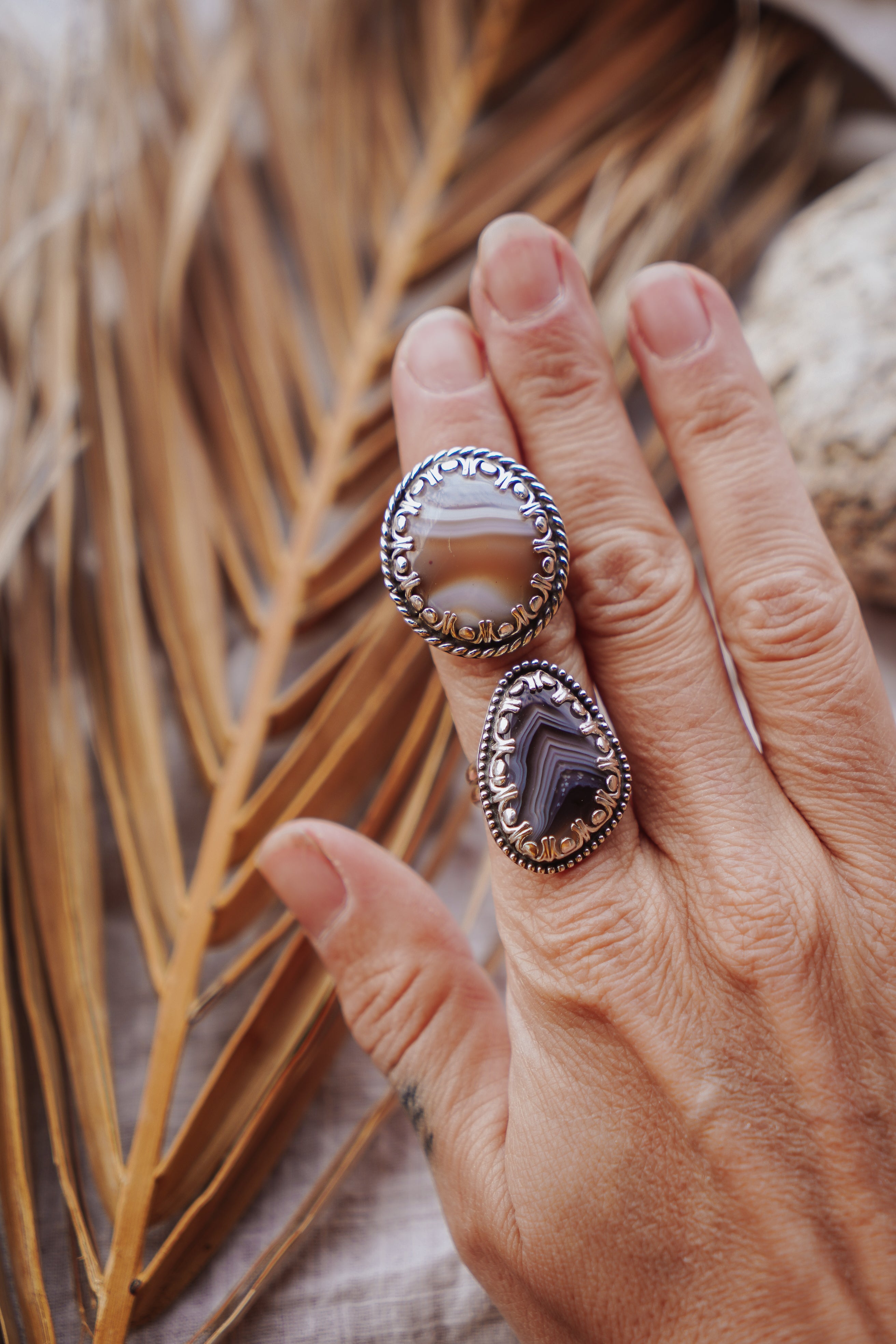 Look at the stripes in this lace agate! I love, love the lace agate rings in this collection. So much beauty straight from the earth.
9.25 Sterling Silver with Lace Agate.
Size 7
Handcrafted by Chandra & Andy Derrick in Tucson AZ. 
Packaged Mindfully with post-recycled paper products as well as recyclable packaging.  
Lace Agate Ring (Size 7)