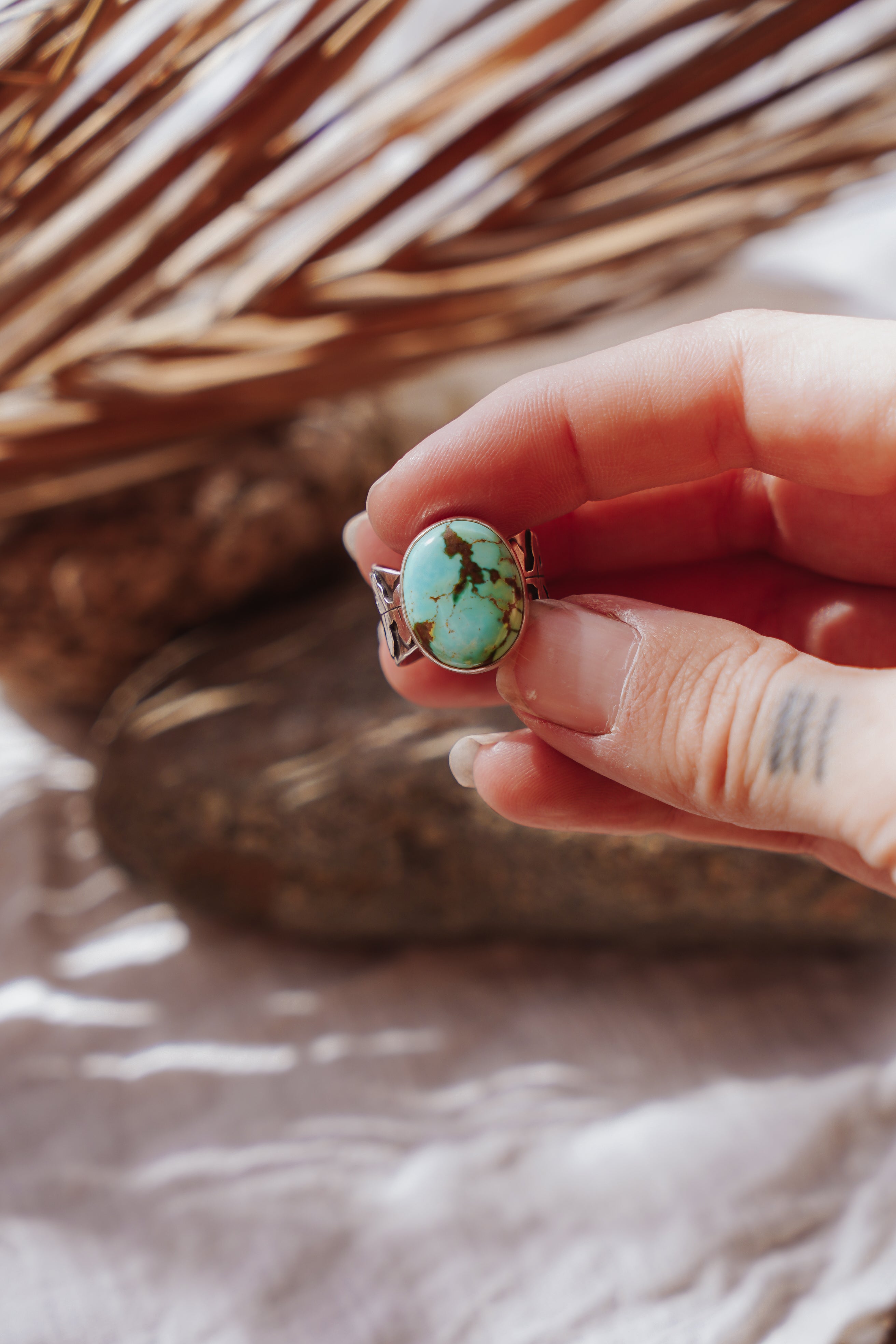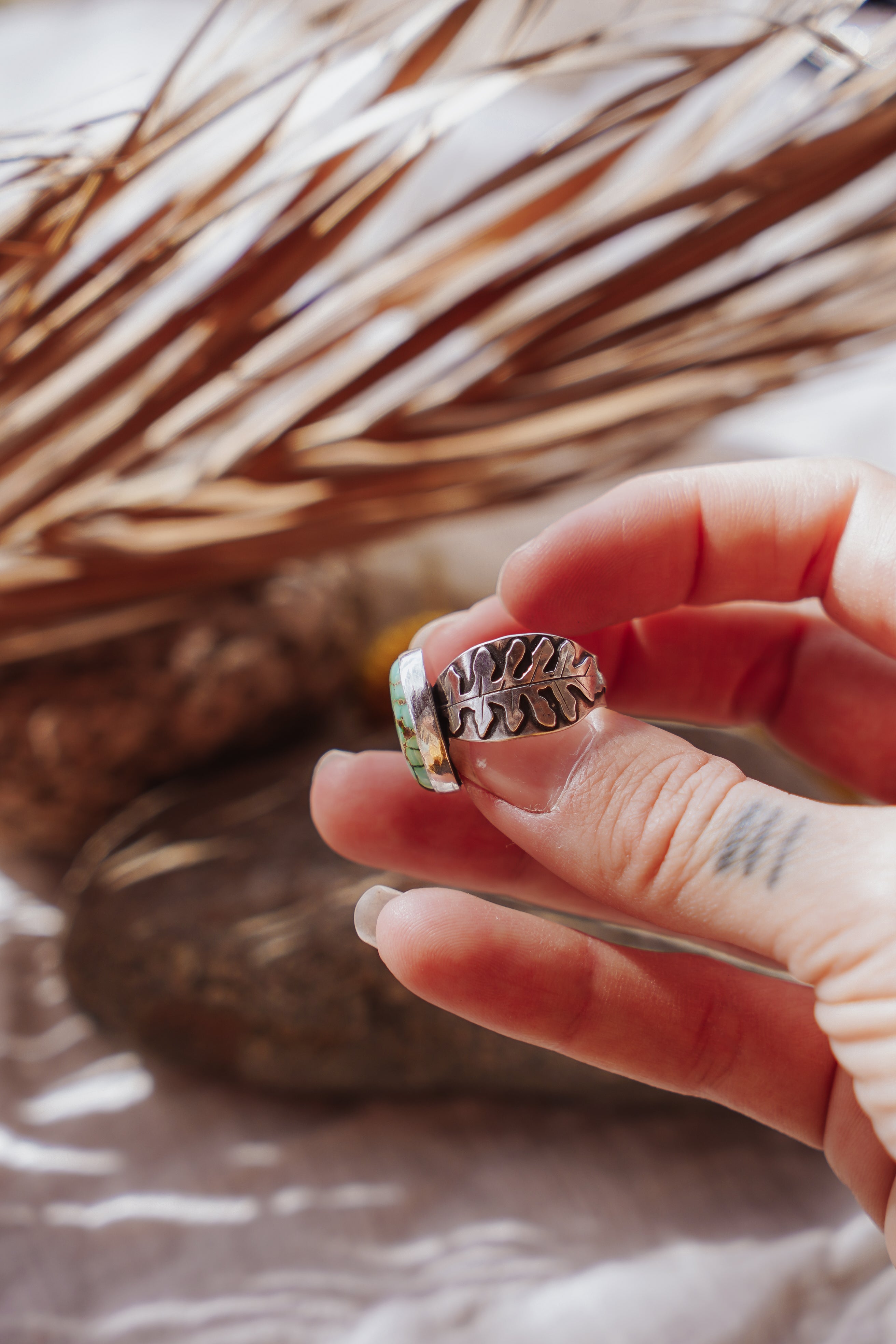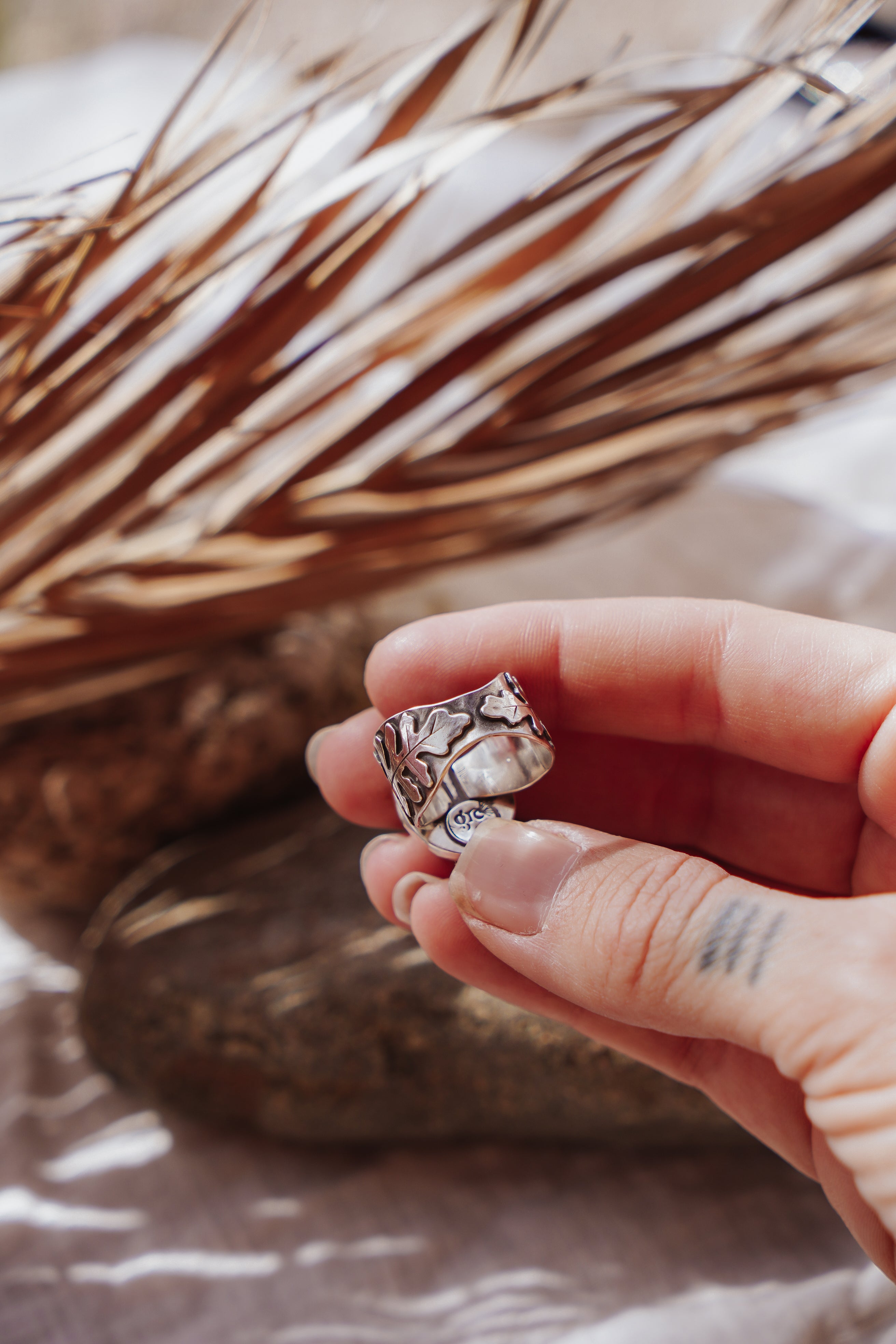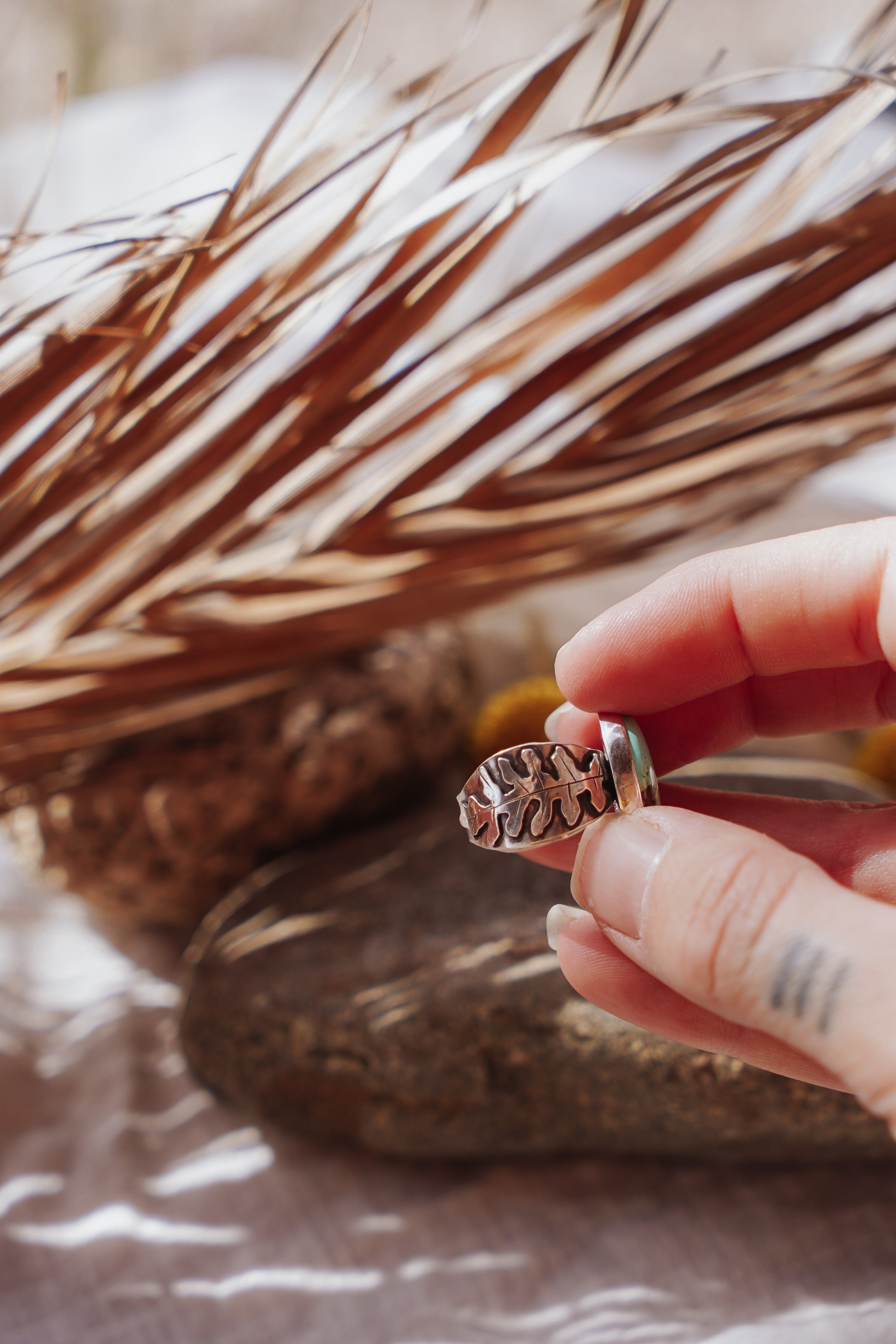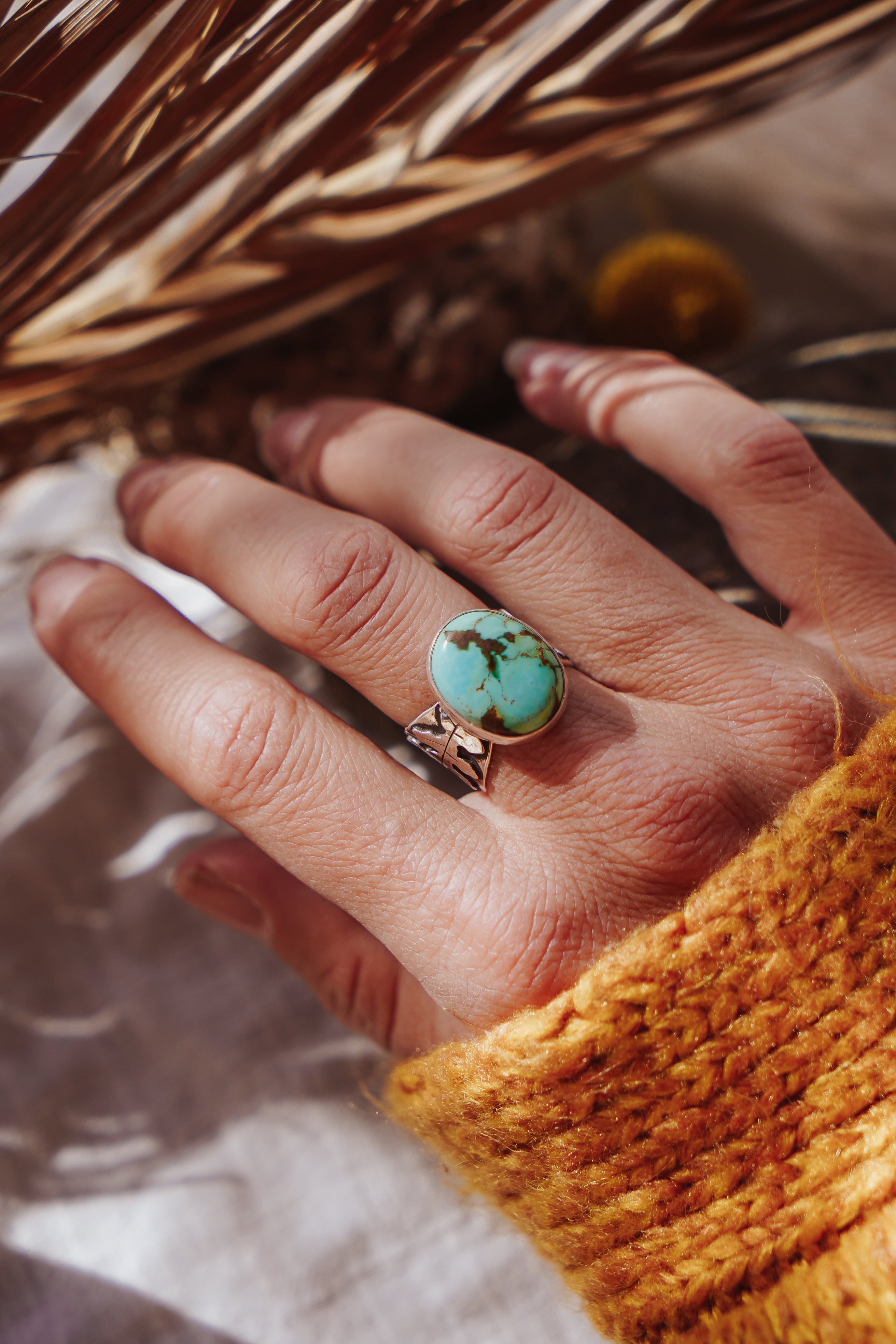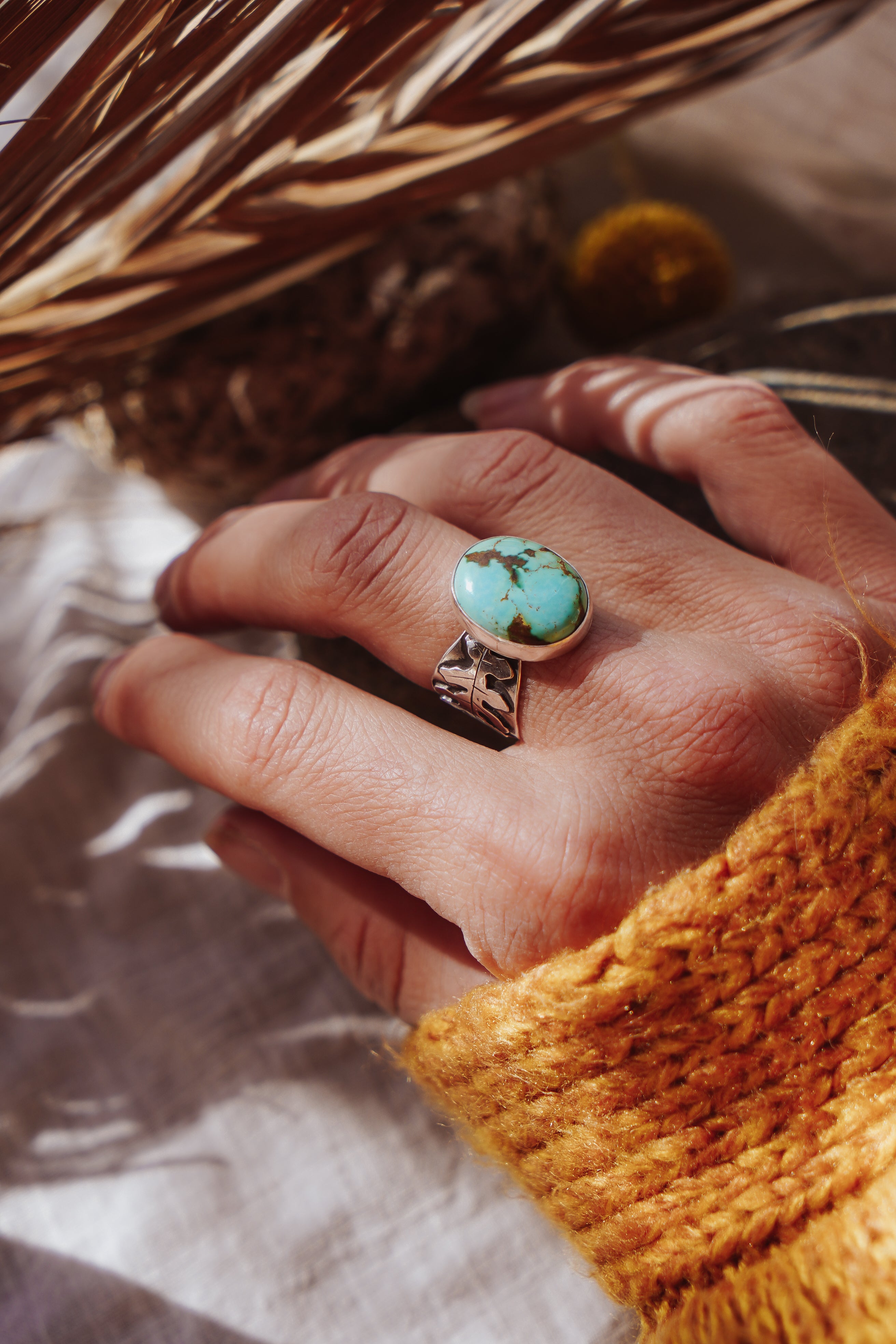 Iron Maiden Turquoise Ring (Size 7.5)
Recently, we've been creating more designs directly from our main inspiration- nature. The leaf design on this band is from a tiny leaf in our own backyard here in Tucson that we traced onto silver, cut out, shaped, stamped, and soldered to the ring band. So much fun! And we wanted to keep the rest of the design simple to celebrate this beautiful, juicy stone and let is speak for itself.
9.25 Sterling Silver with Iron Maiden Turquoise.
Size 7.5
Handcrafted by Chandra & Andy Derrick in Tucson AZ. 
Packaged Mindfully with post-recycled paper products as well as recyclable packaging.  
Iron Maiden Turquoise Ring (Size 7.5)