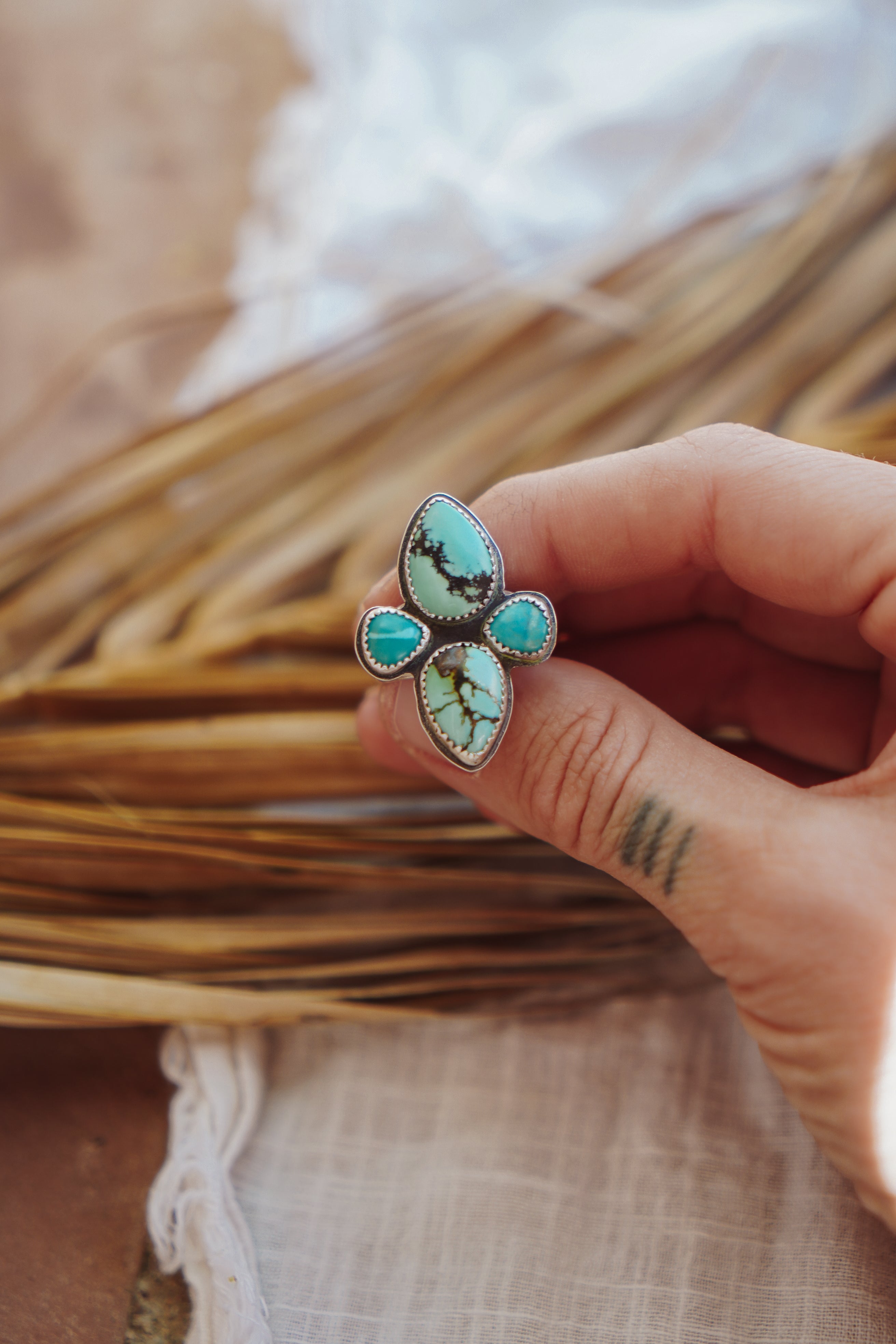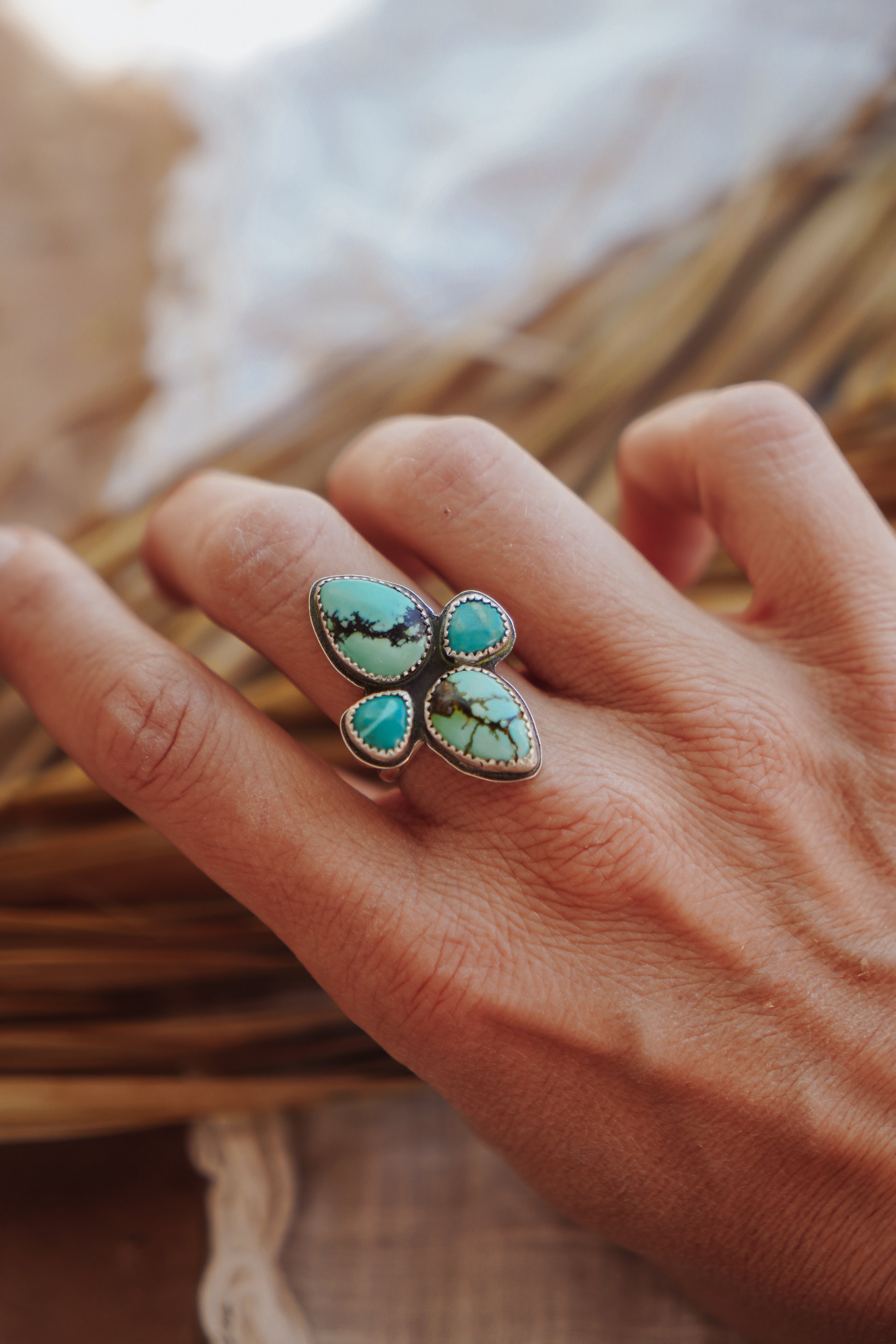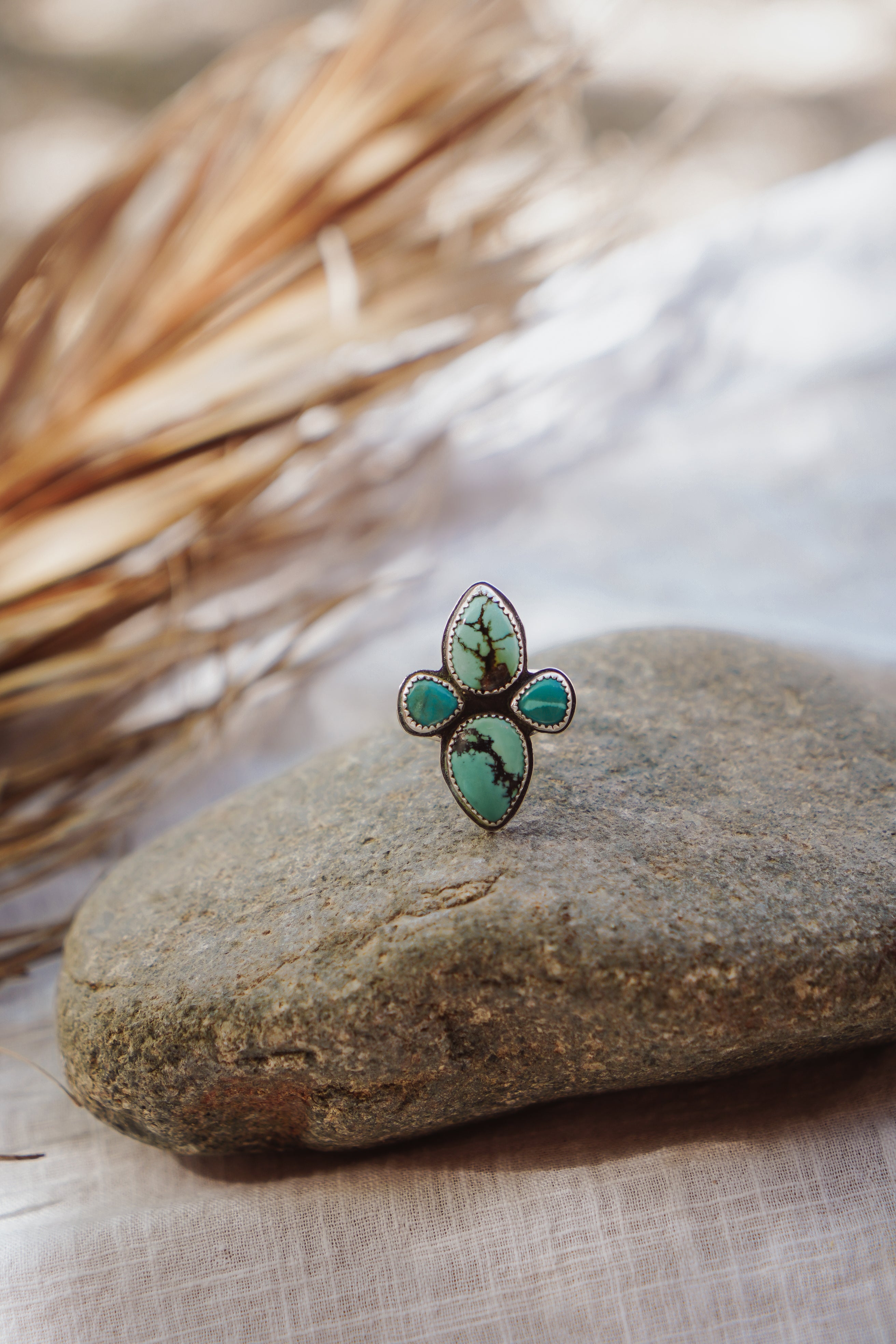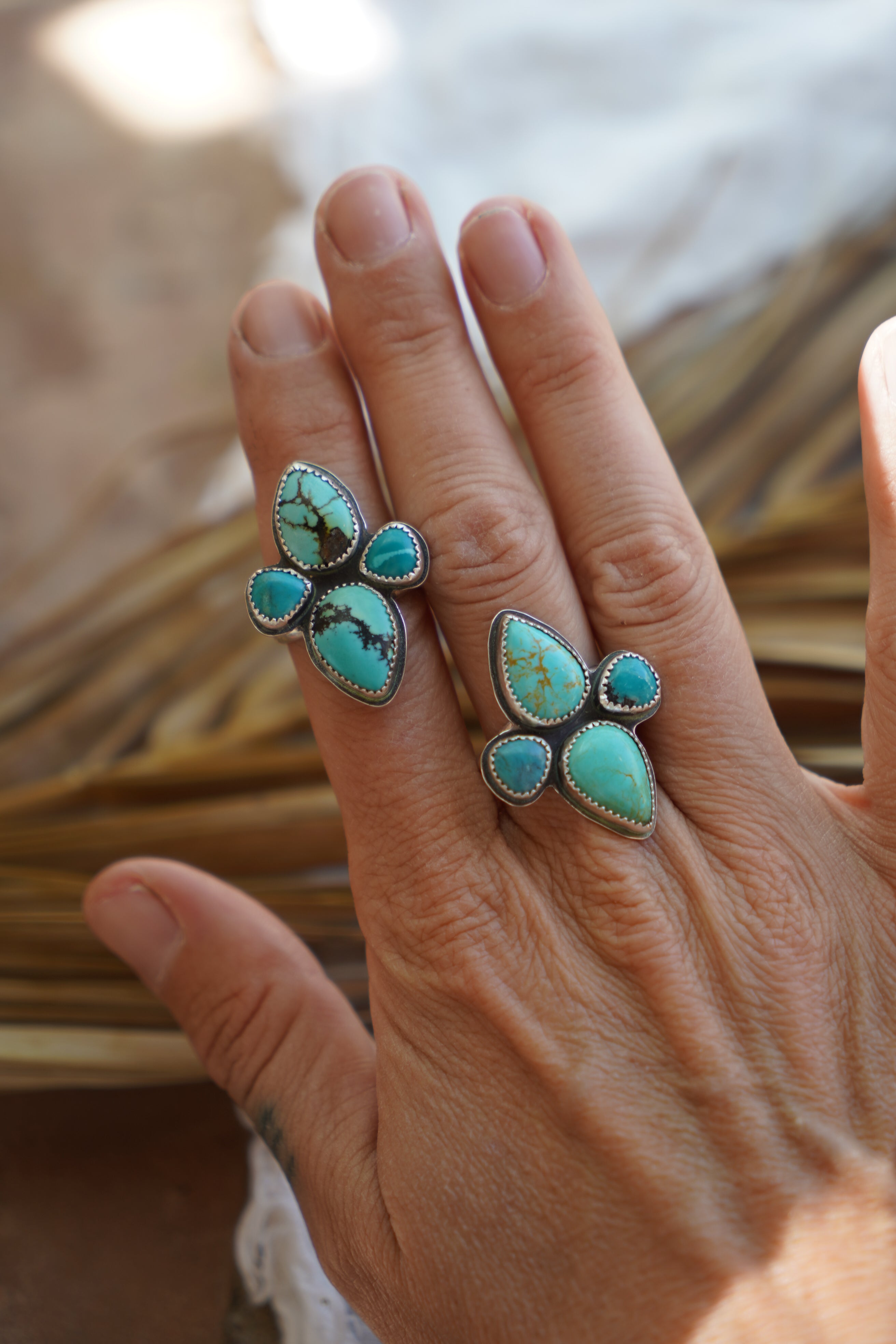 Hubei Turquoise Ring Size 7.5
This Hubei Turquoise is stunning- we're loving the color combo and matrix. This ring is a great everyday wear, but certainly still a statement that can be worn for any occasion.
9.25 Sterling Silver in Hubei Turquoise.
Size 7.5
Handcrafted by Chandra & Andy Derrick in Tucson AZ. 
Packaged Mindfully with post-recycled paper products as well as recyclable packaging.  
Hubei Turquoise Ring Size 7.5