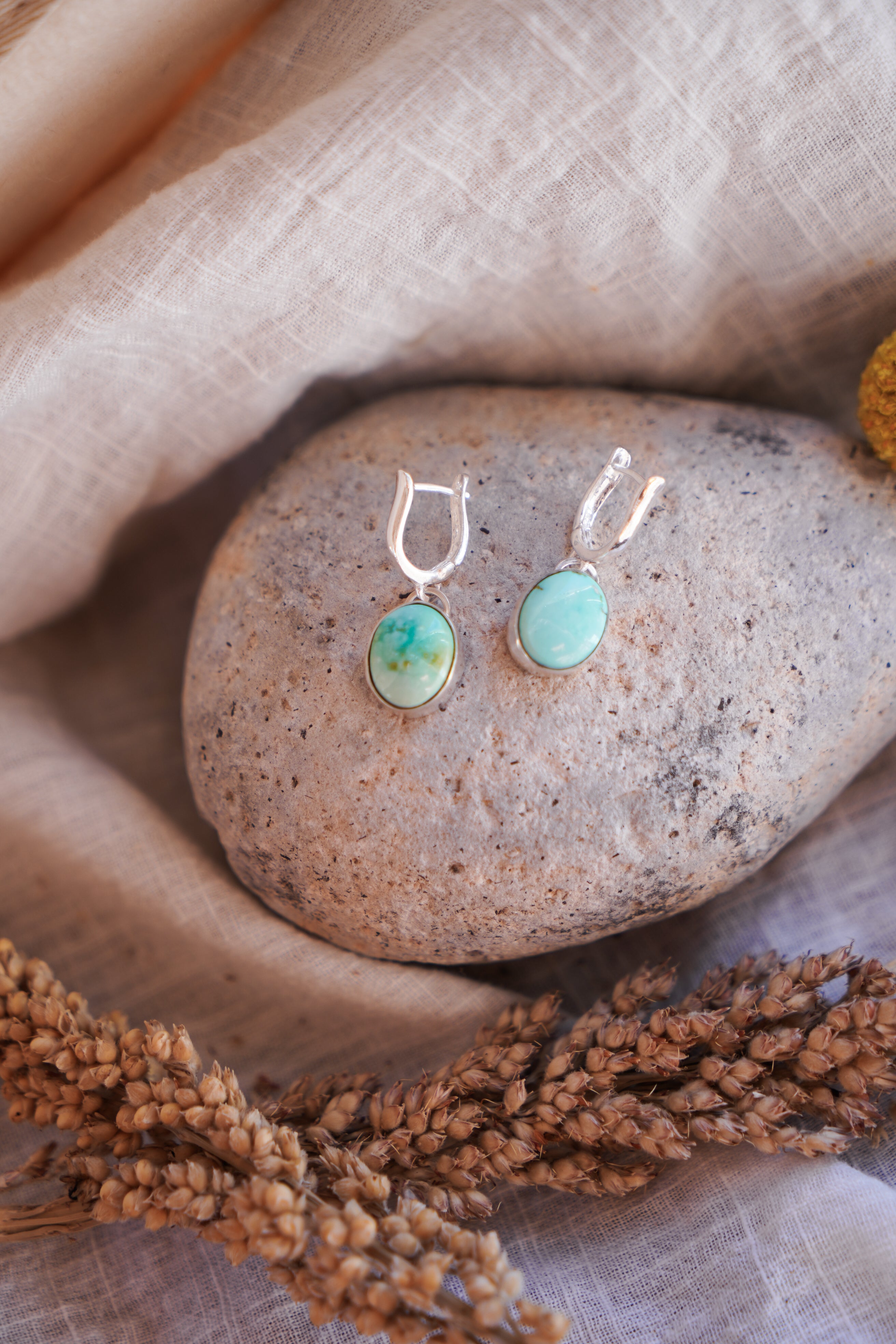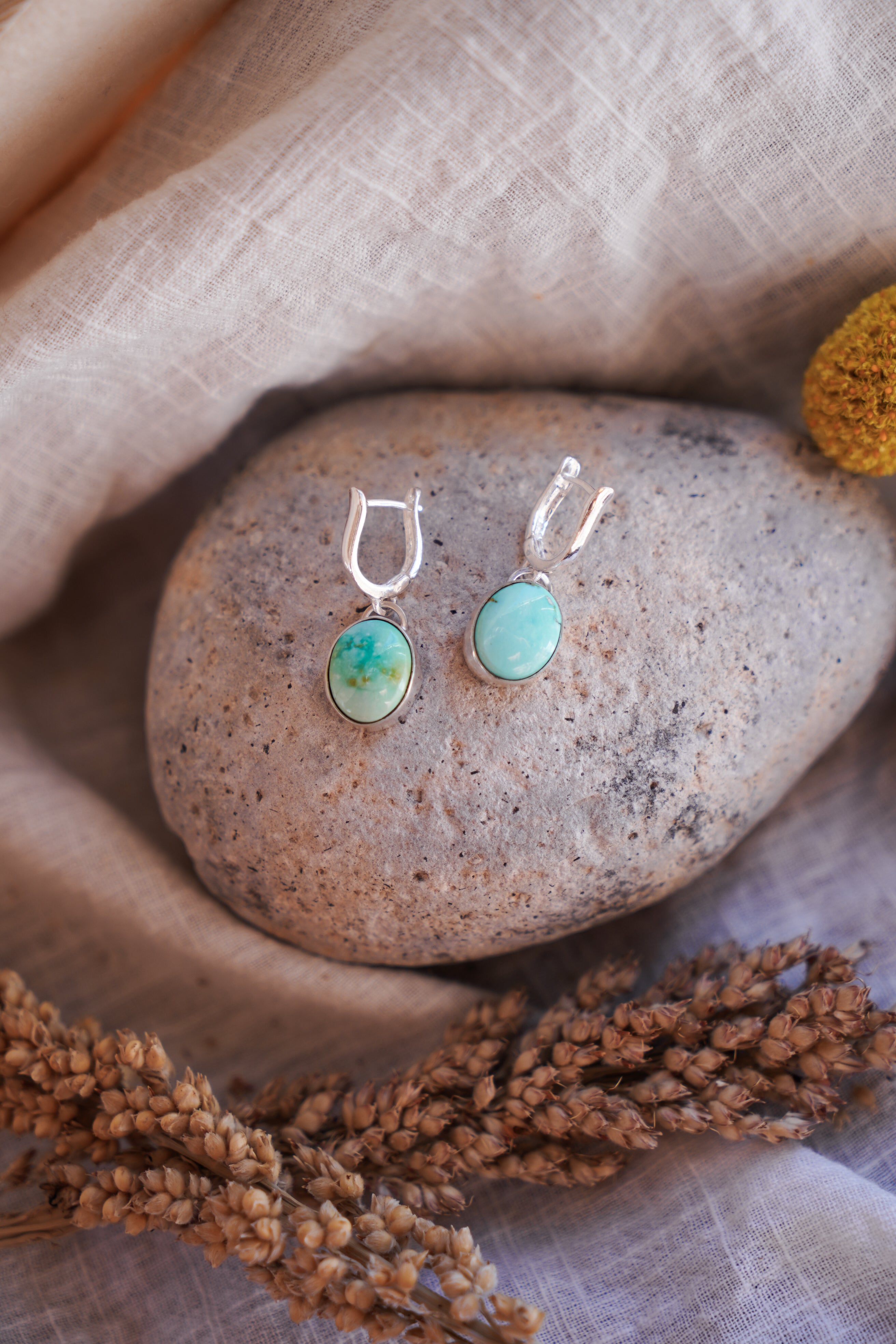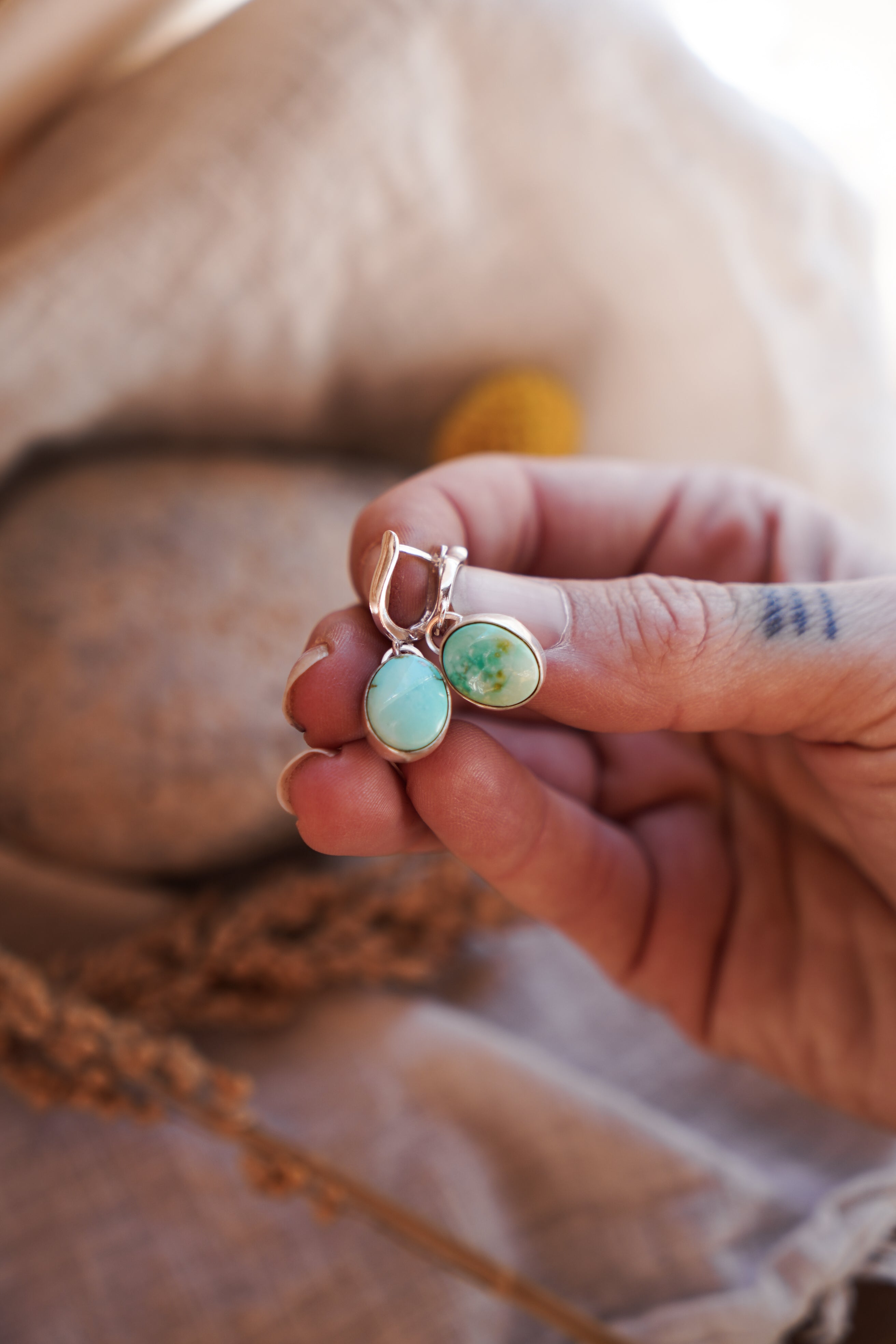 Horseshoe Drops in Sonoran Mountain Turquoise
When this batch of amazing turquoise came in I knew I wanted all of the focus to be on these yummy stones, but wanted to add a little flair with the horseshoe clasps. These could be your everyday earrings you never have to take off. So comfy and lightweight!
Made with .925 Sterling Silver.

Handcrafted by Chandra & Andy Derrick in Tucson AZ. 
Packaged Mindfully with post-recycled paper products as well as recyclable packaging. 
Horseshoe Drops in Sonoran Mountain Turquoise