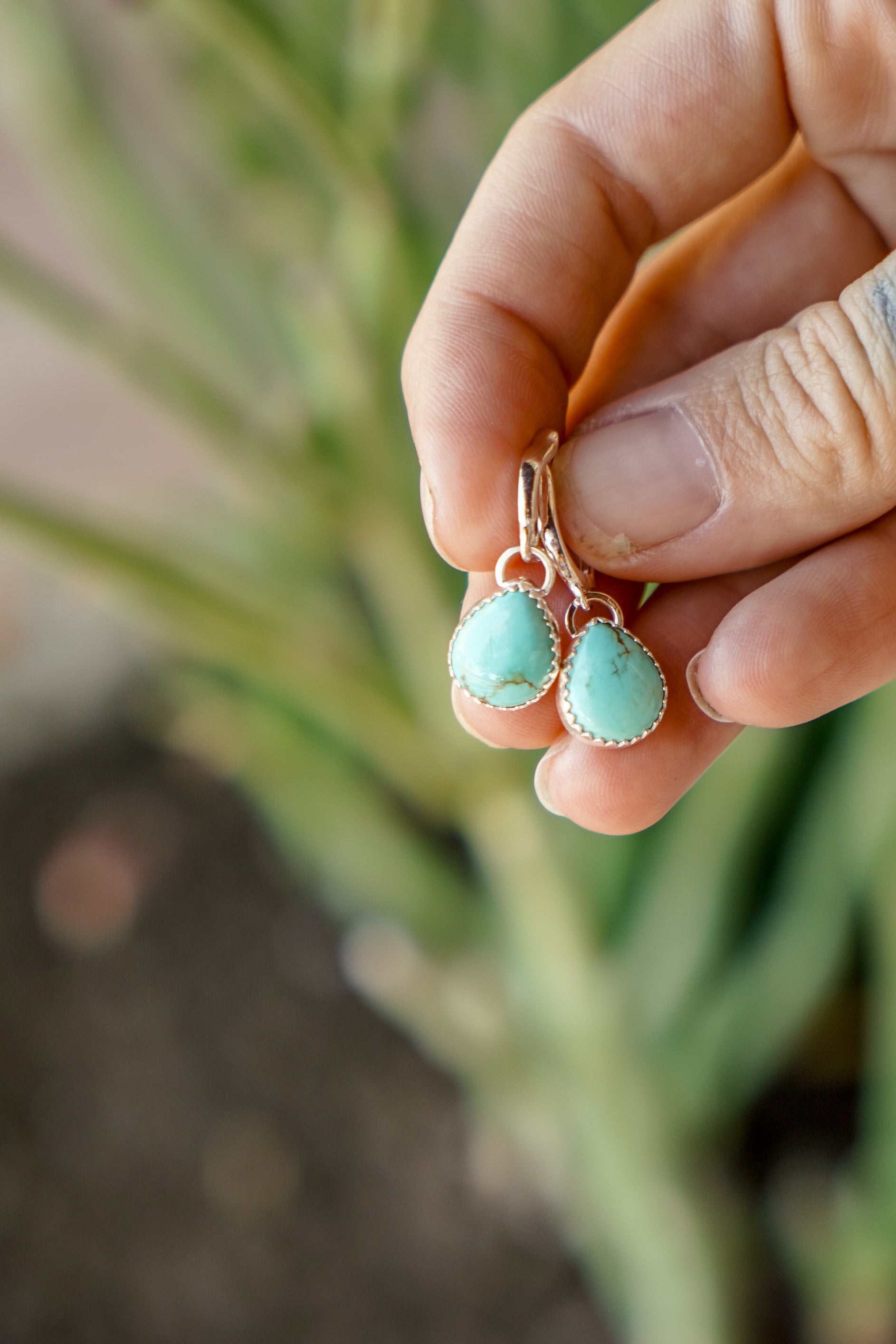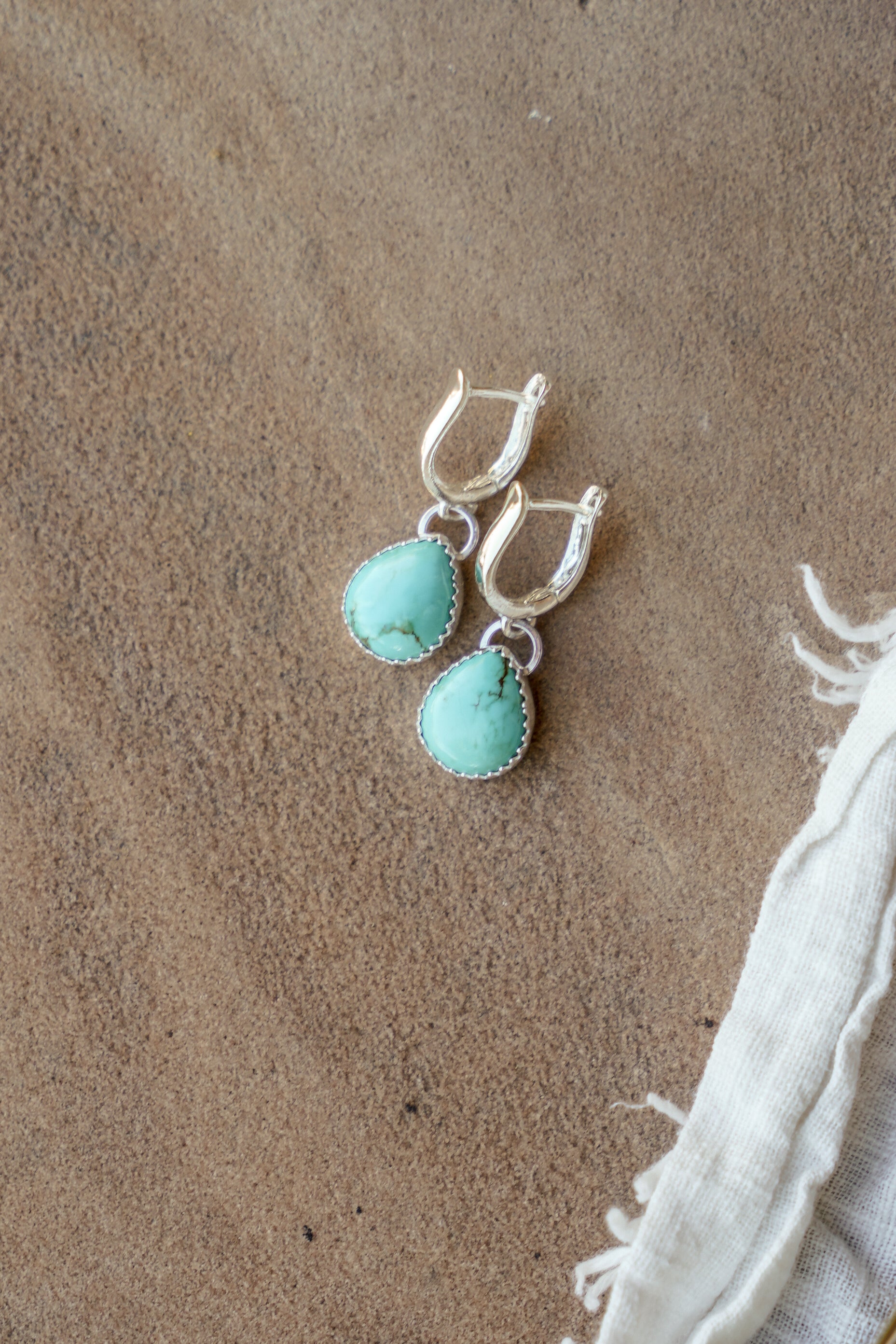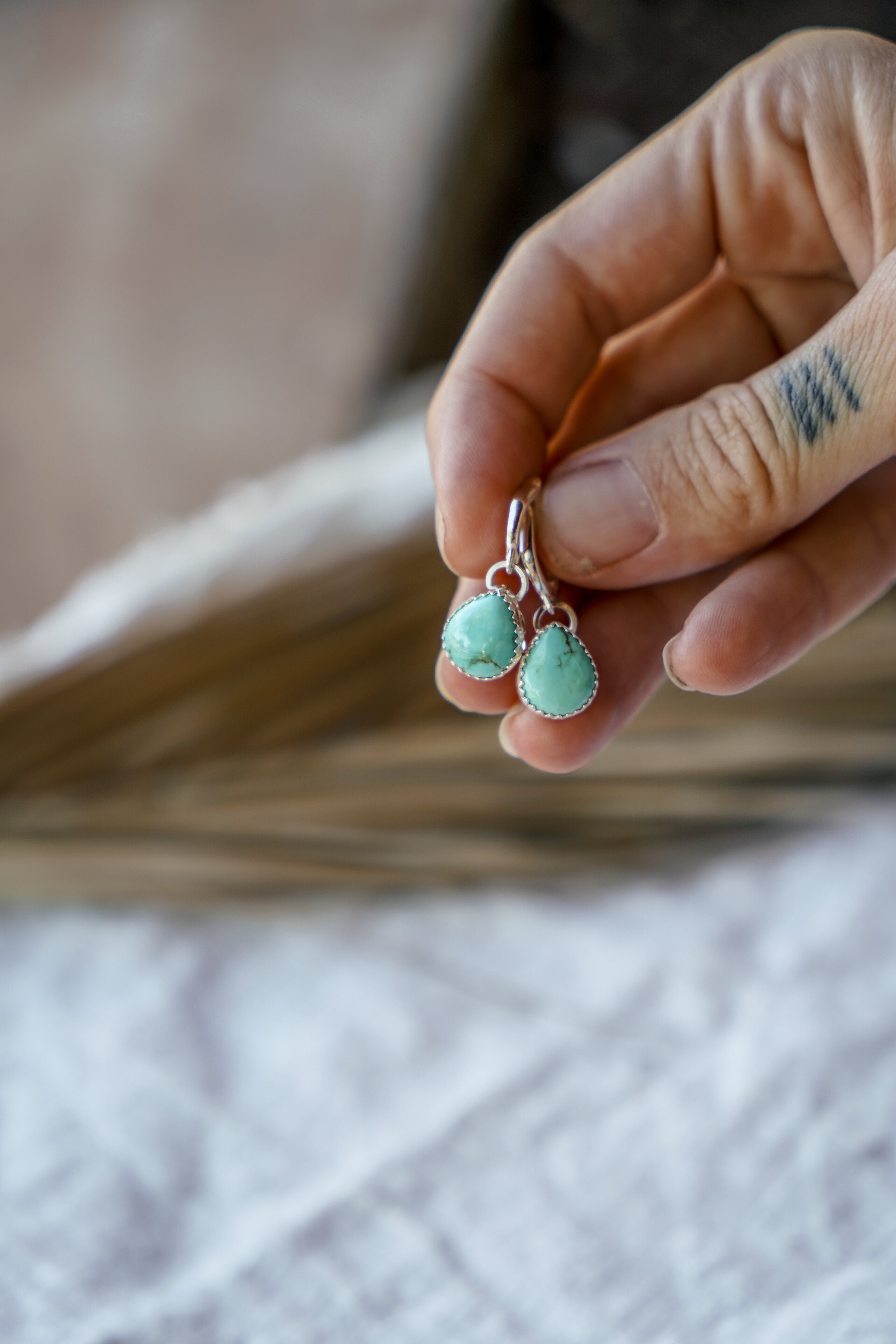 Horseshoe Drops in Campitos Turquoise
These dainty Campitos turquoise teardrop shaped stones make the perfect simple earrings. These are great for the everyday earrings you never have to take off. So comfy and lightweight!

.925 Sterling Silver.

Handcrafted by Chandra & Andy Derrick in Tucson AZ. 
Packaged Mindfully with post-recycled paper products as well as recyclable packaging.  
Horseshoe Drops in Campitos Turquoise