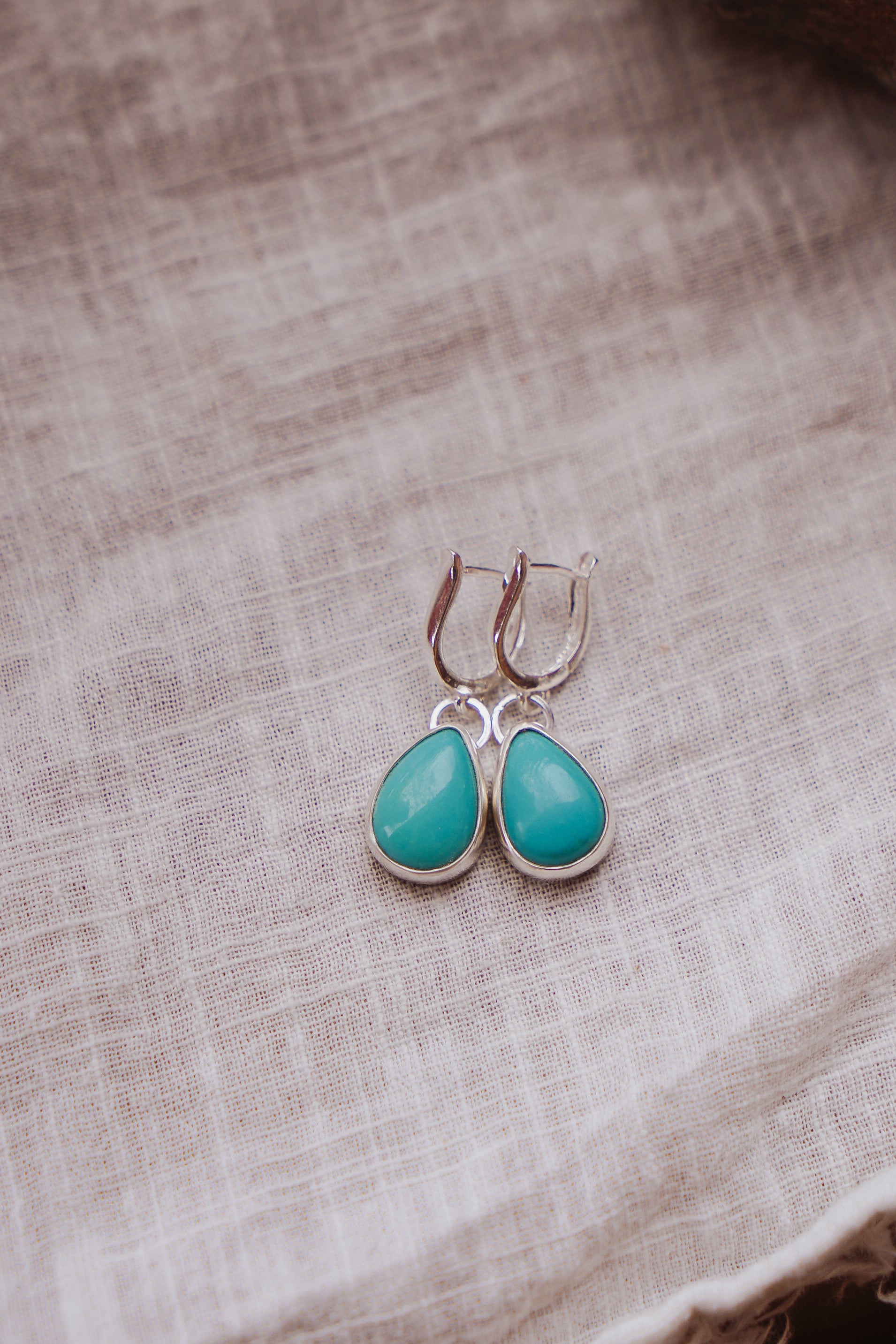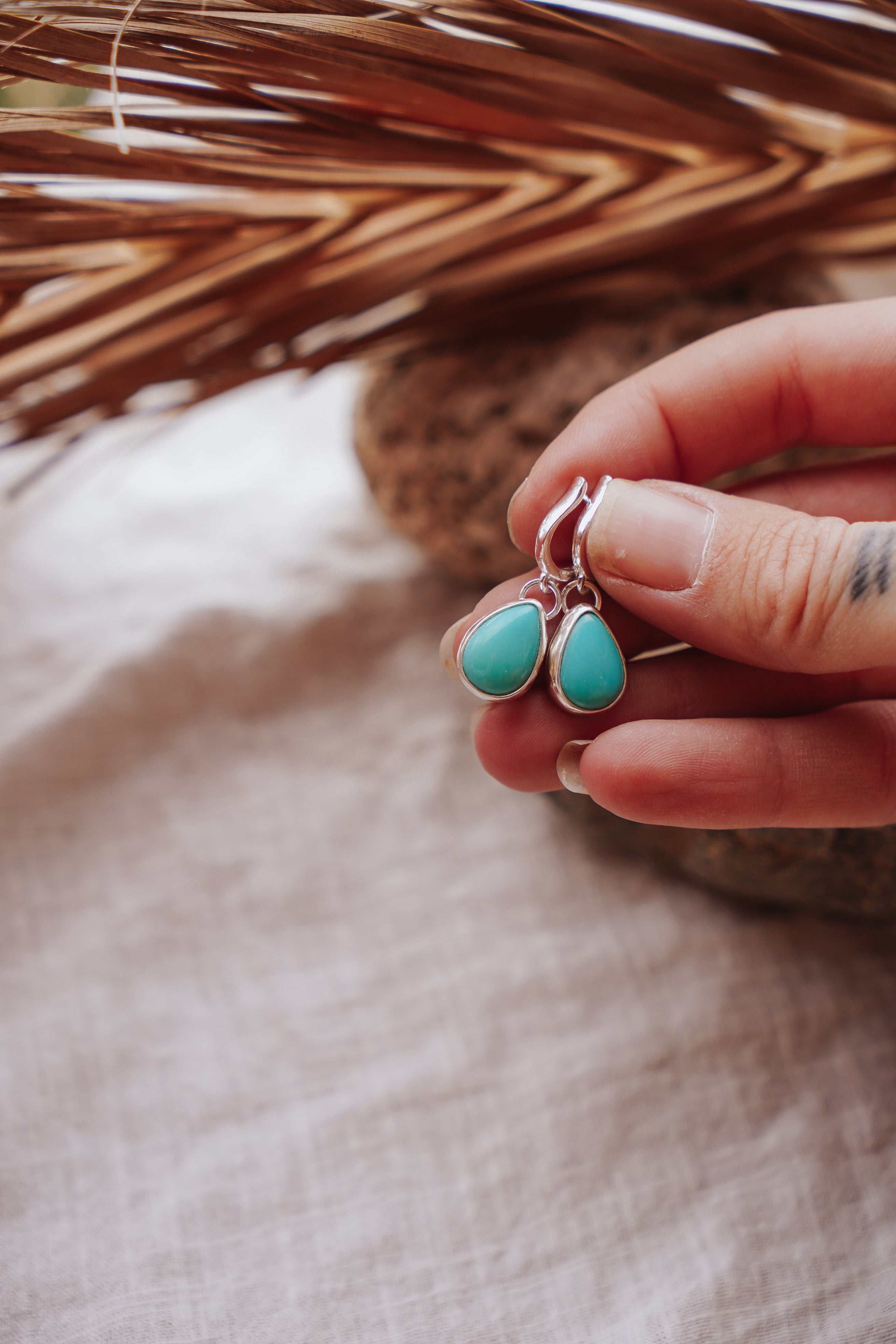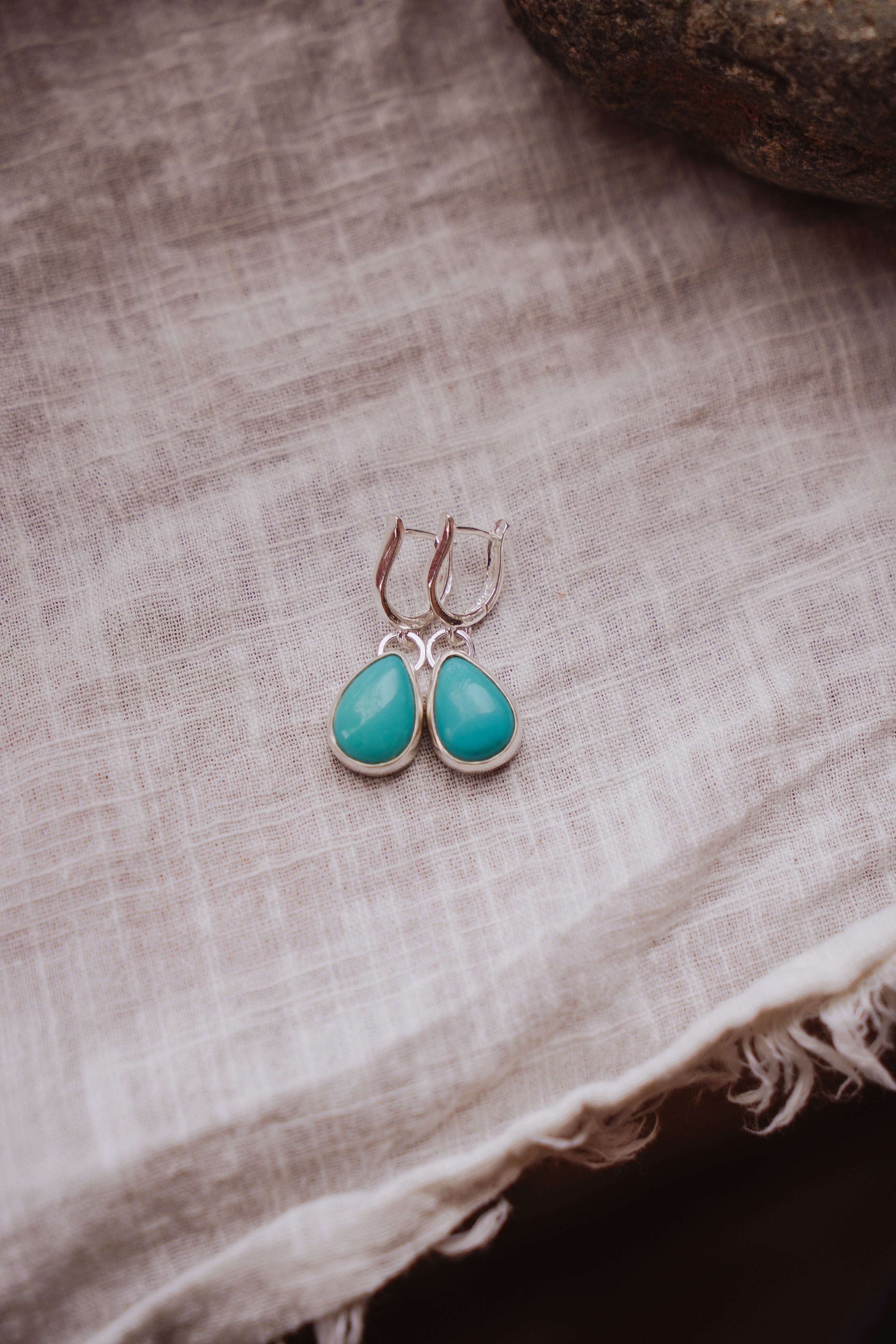 Horseshoe Drop Earrings in Tyrone Turquoise
Turquoise this beautiful deserves all the attention, so we kept it simple and just added a little flair with the horseshoe clasps. These could be your everyday earrings you never have to take off. So comfy and lightweight!
9.25 Sterling Silver with Tyrone Turquoise.
Handcrafted by Chandra & Andy Derrick in Tucson AZ. 
Packaged Mindfully with post-recycled paper products as well as recyclable packaging.  
Horseshoe Drop Earrings in Tyrone Turquoise