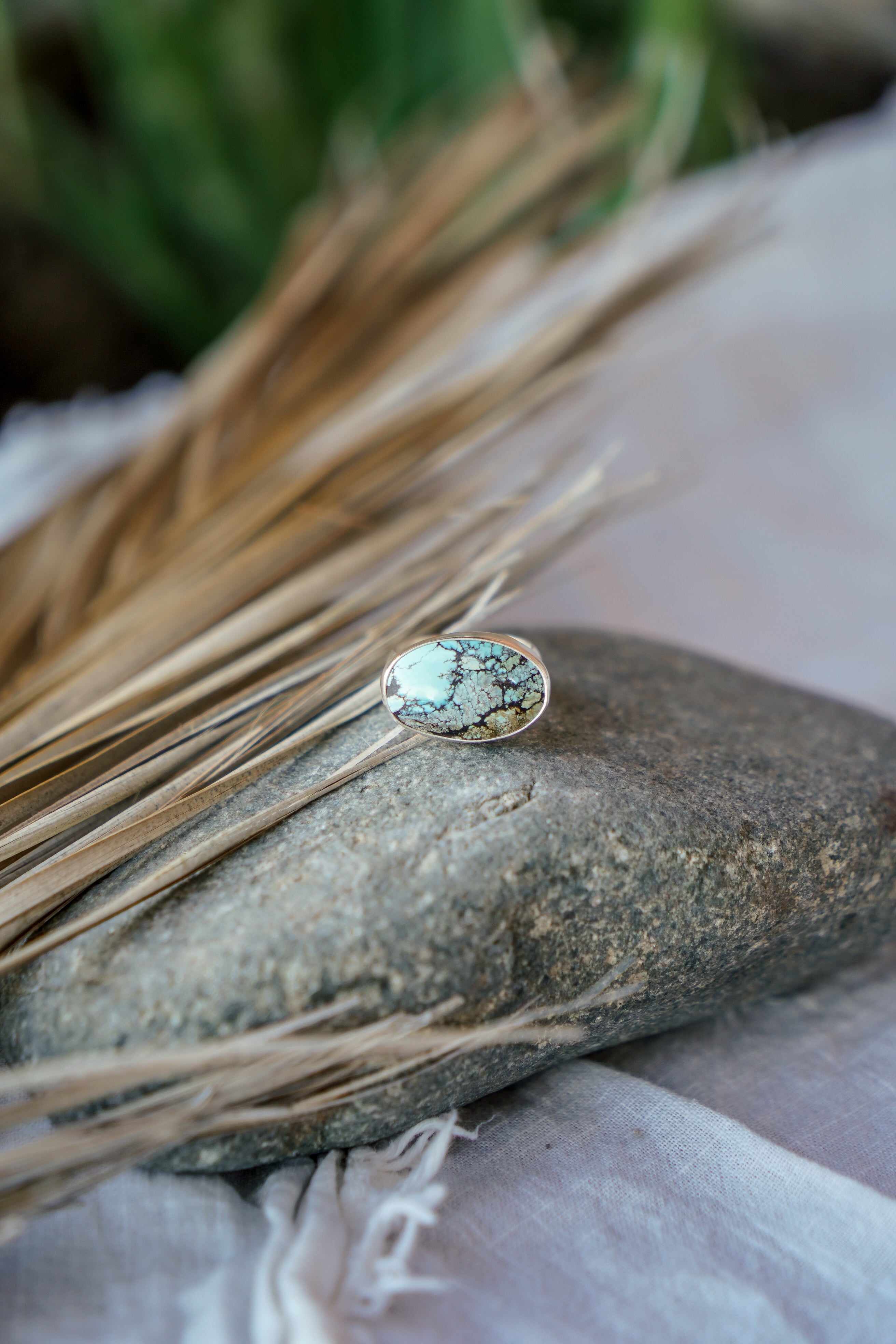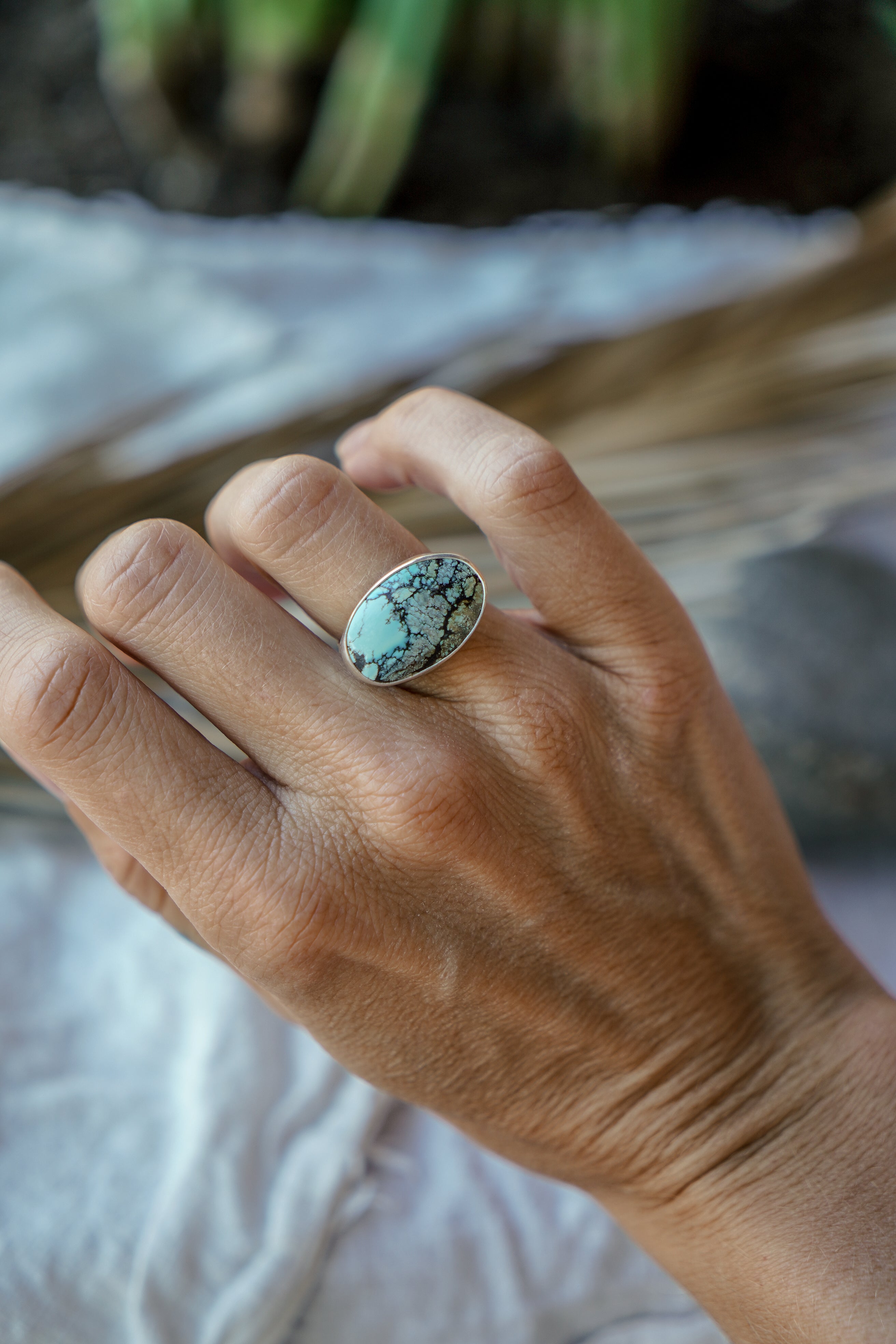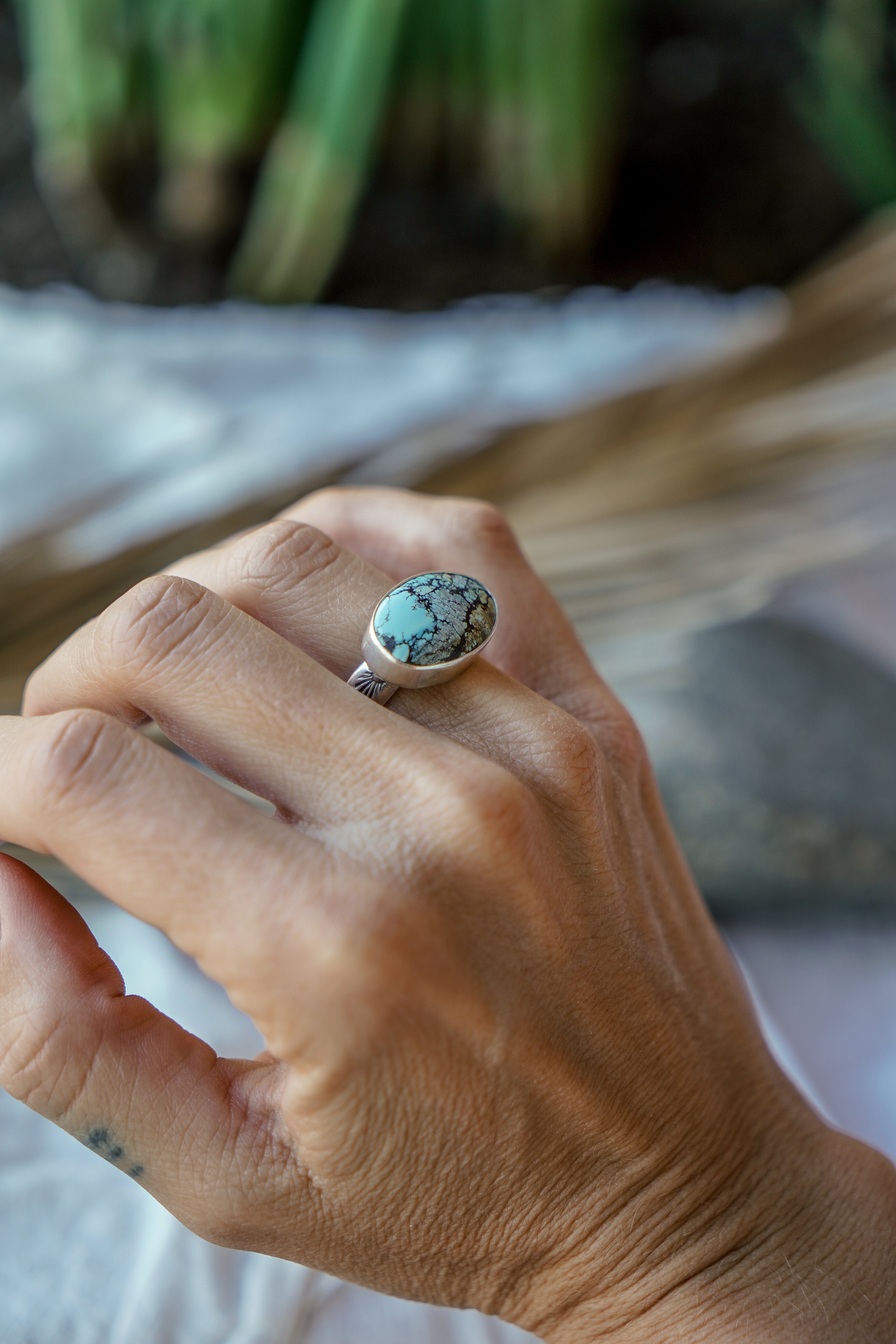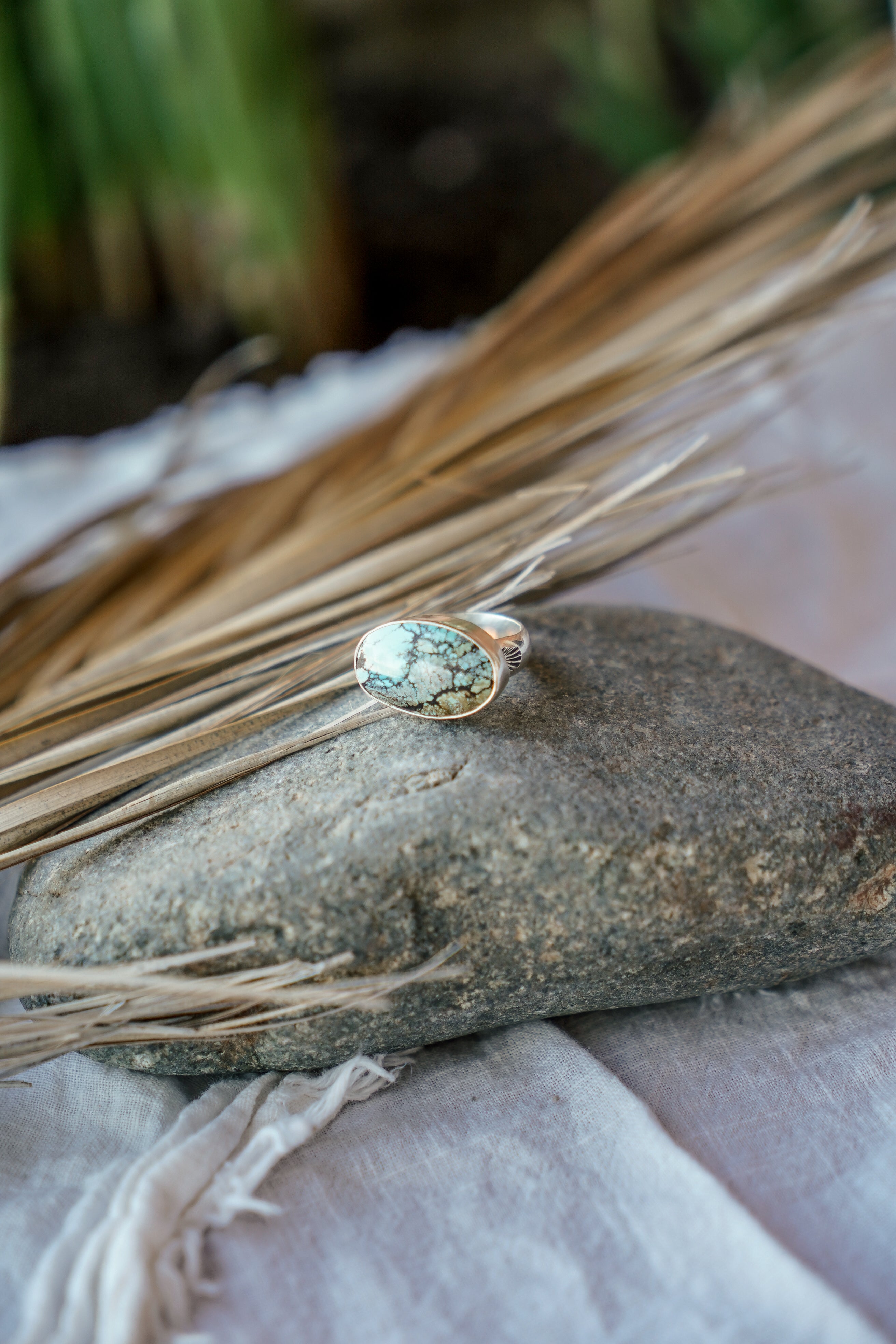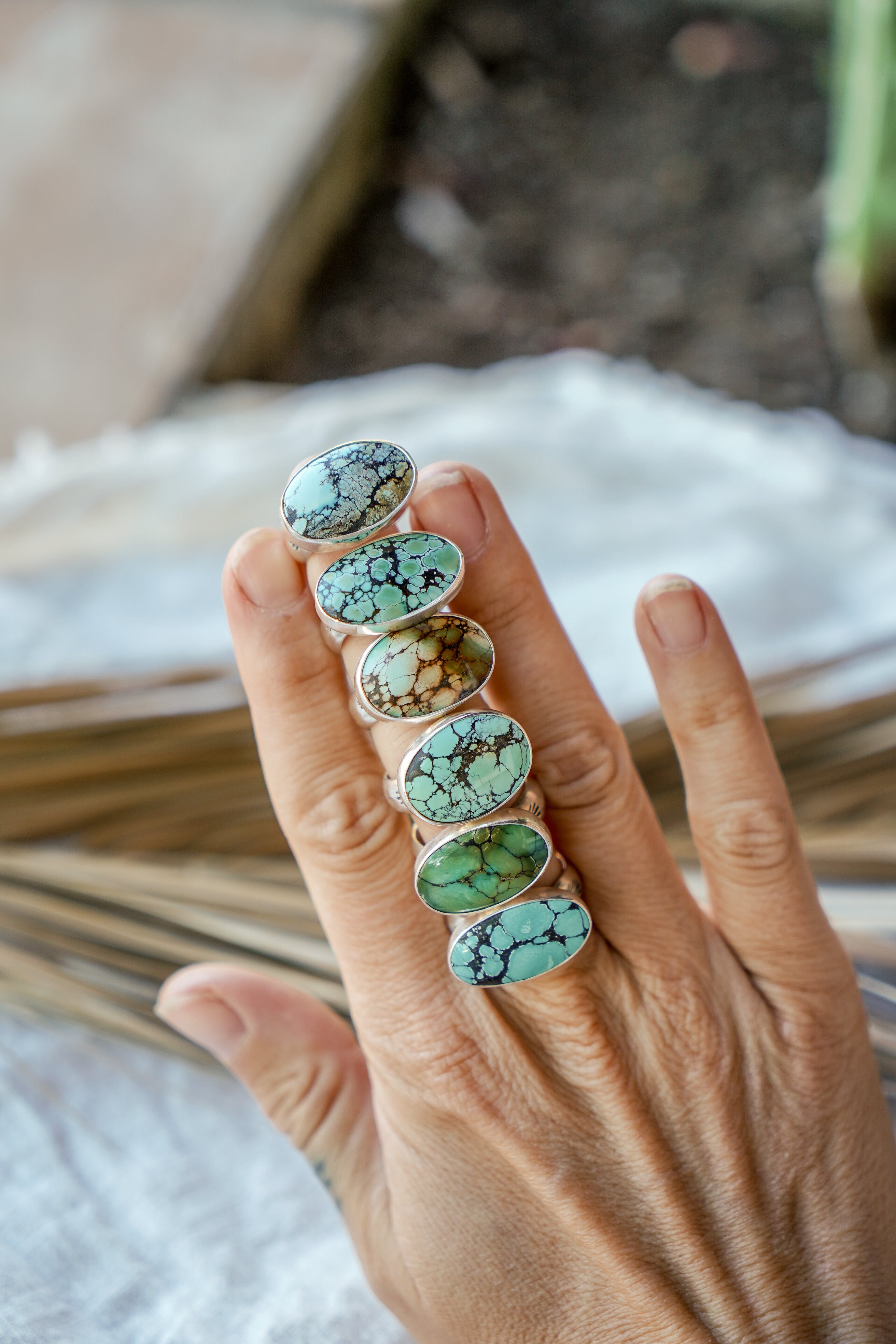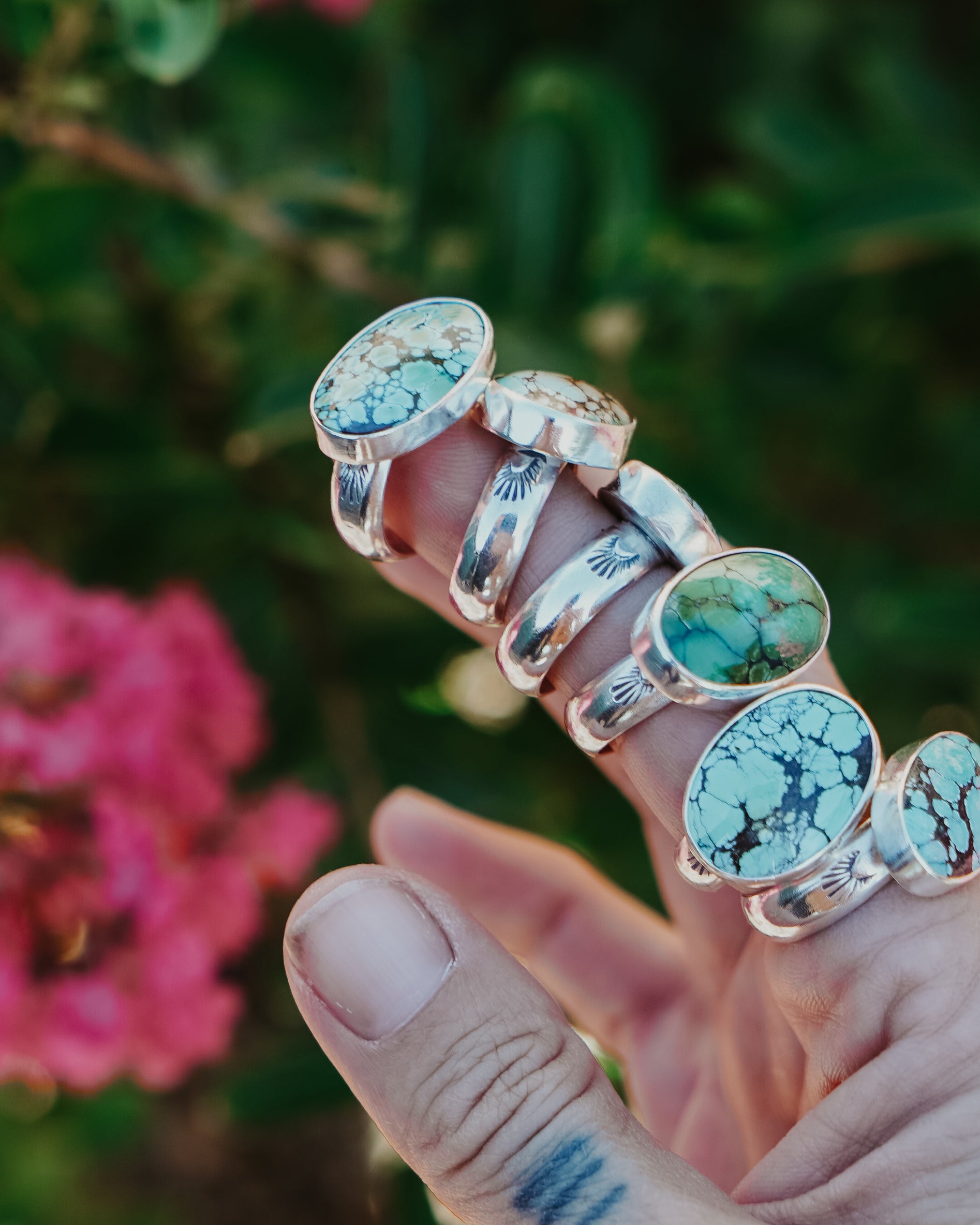 Horizontal Ring in Hubei Turquoise (Size 7.25)
Simple, yet a statement. I love the unique stamping and large turquoise stones. These are a great everyday ring!

.925 Sterling Silver.

Size 7.25
Handcrafted by Chandra & Andy Derrick in Tucson AZ. 
Packaged Mindfully with post-recycled paper products as well as recyclable packaging.  
Horizontal Ring in Hubei Turquoise (Size 7.25)