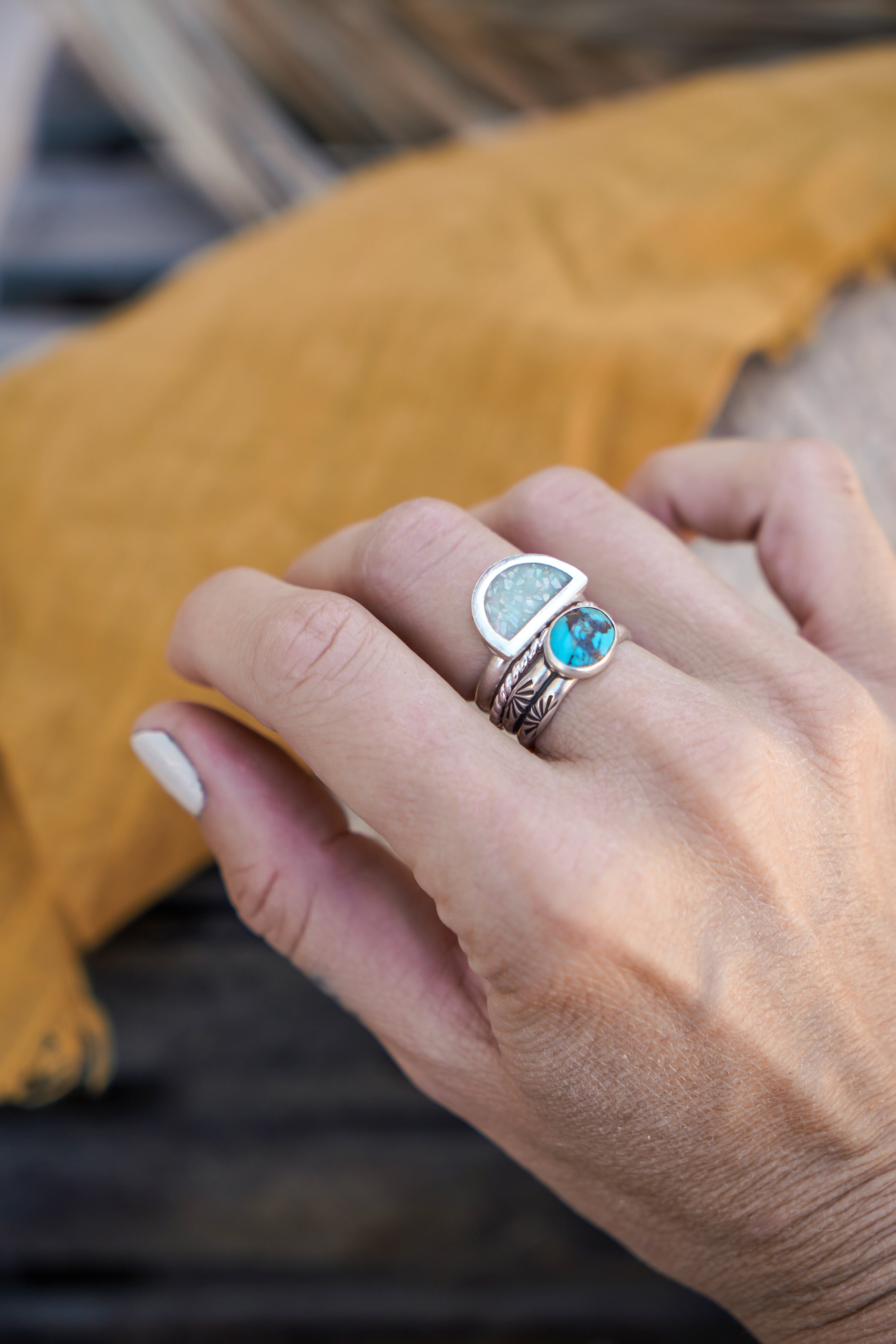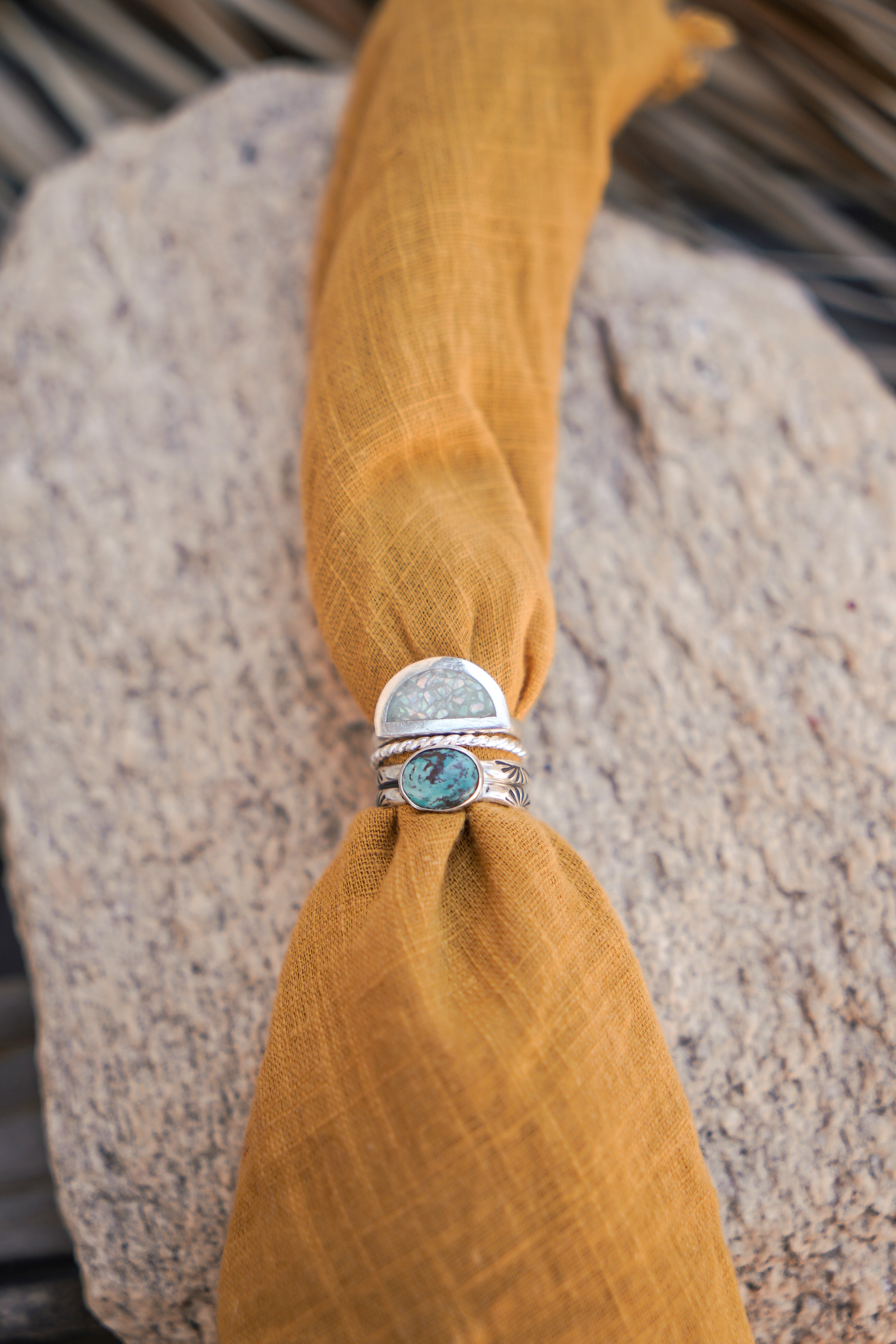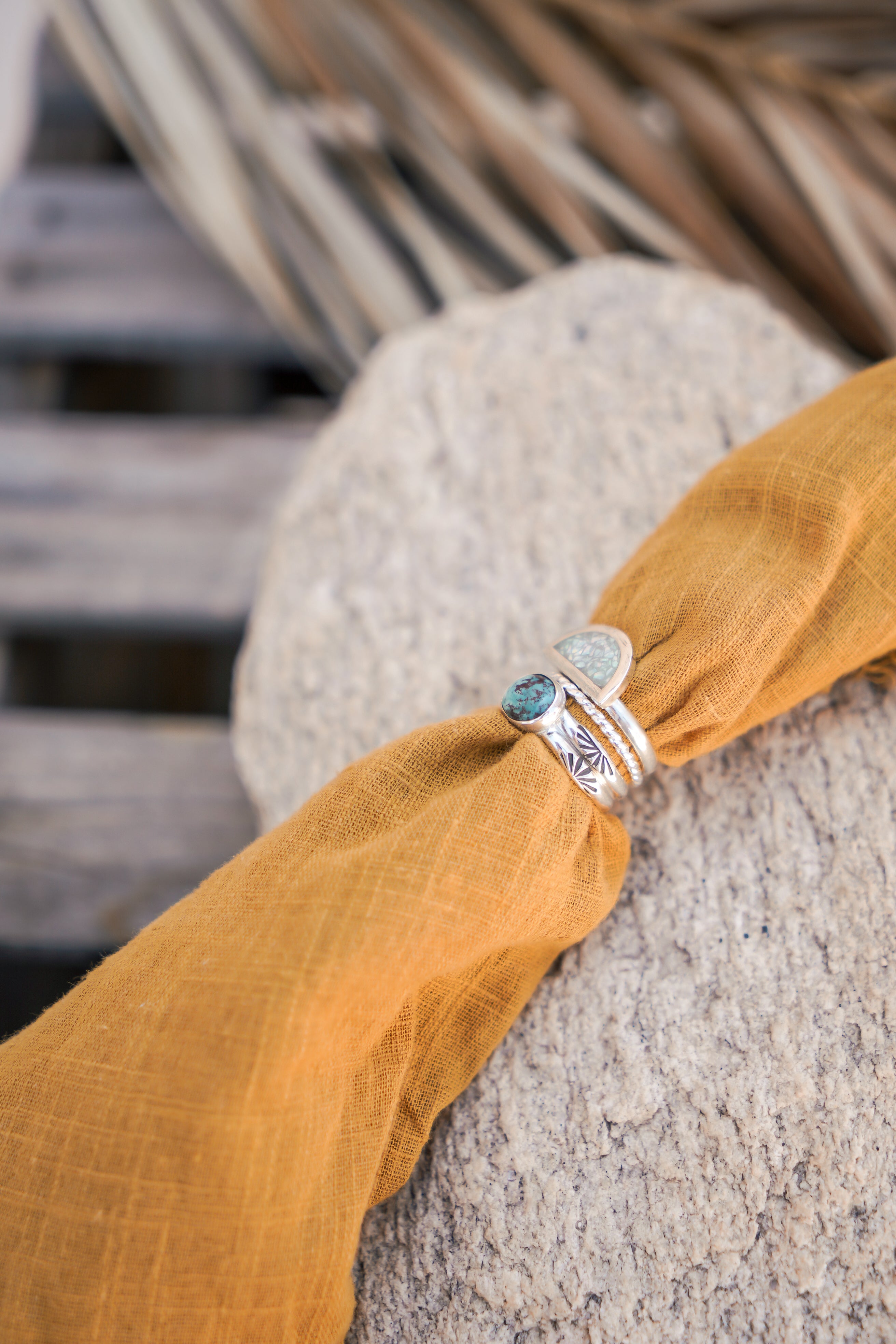 *GLOW IN THE DARK* Inlay Stacker Set (Size 6.5)
I'm so glad you guys have loved these stacker sets as much as I do. They're back again for another collection and have officially become a regular around here!
The gorgeous stones in these sterling silver stacker sets are Yungi Turquoise and Kyocera Fire and Ice Opal. Have fun mixing and matching these beauties depending on your mood or the occasion!
Sterling Silver.
Size 6.5
Handcrafted by Chandra Rae in Tucson AZ. 
Packaged Mindfully with post-recycled paper products as well as recyclable packaging.  
*GLOW IN THE DARK* Inlay Stacker Set (Size 6.5)