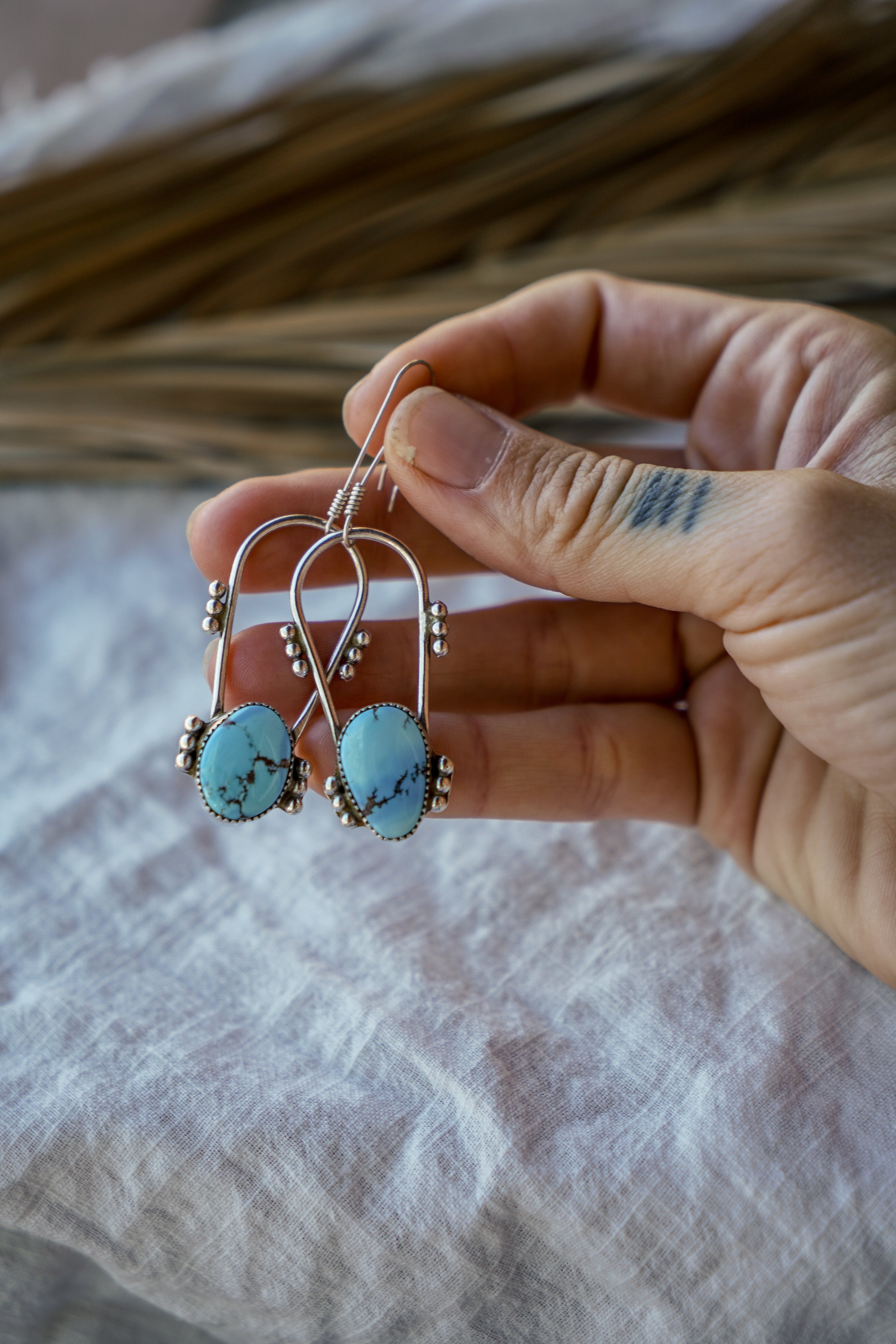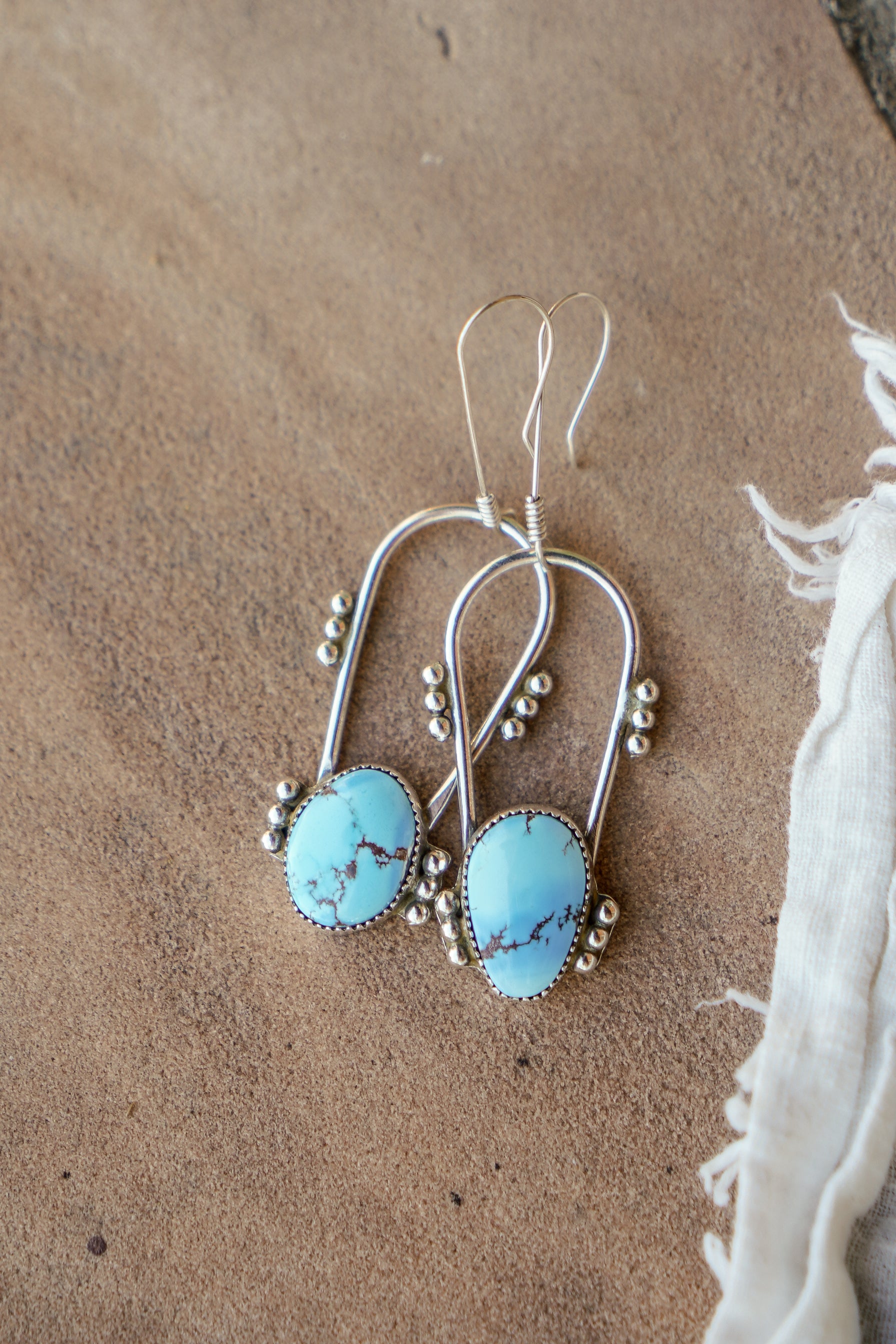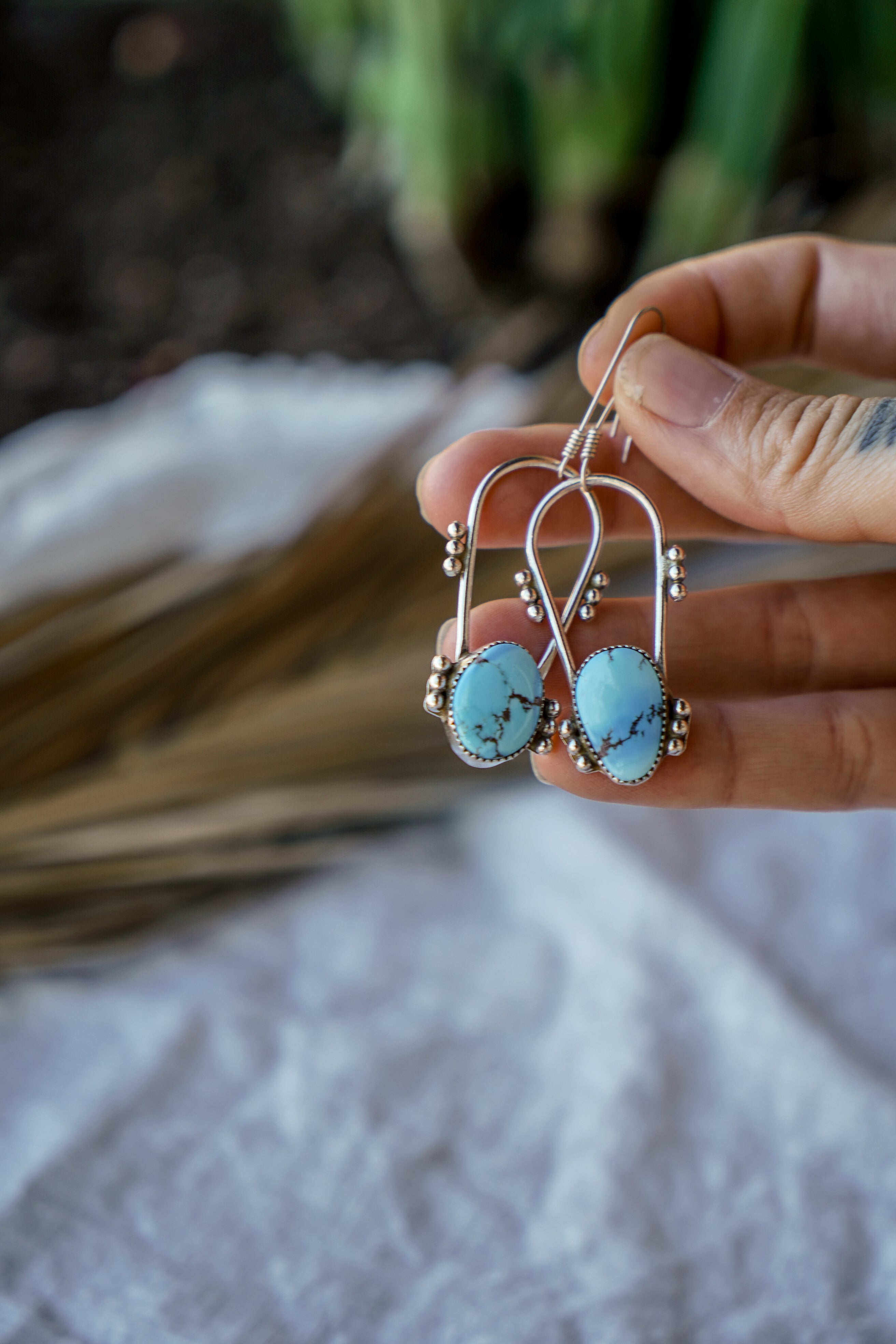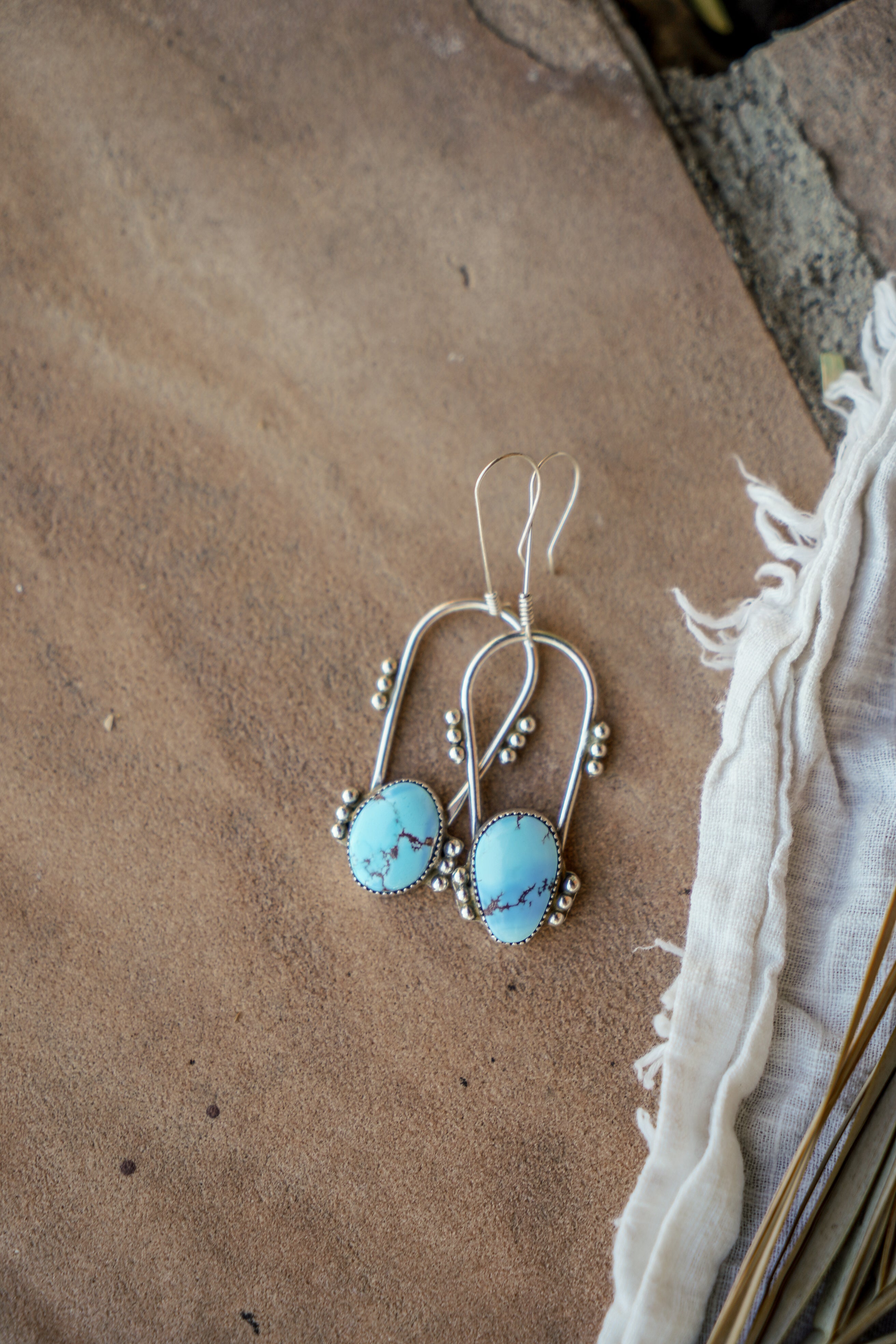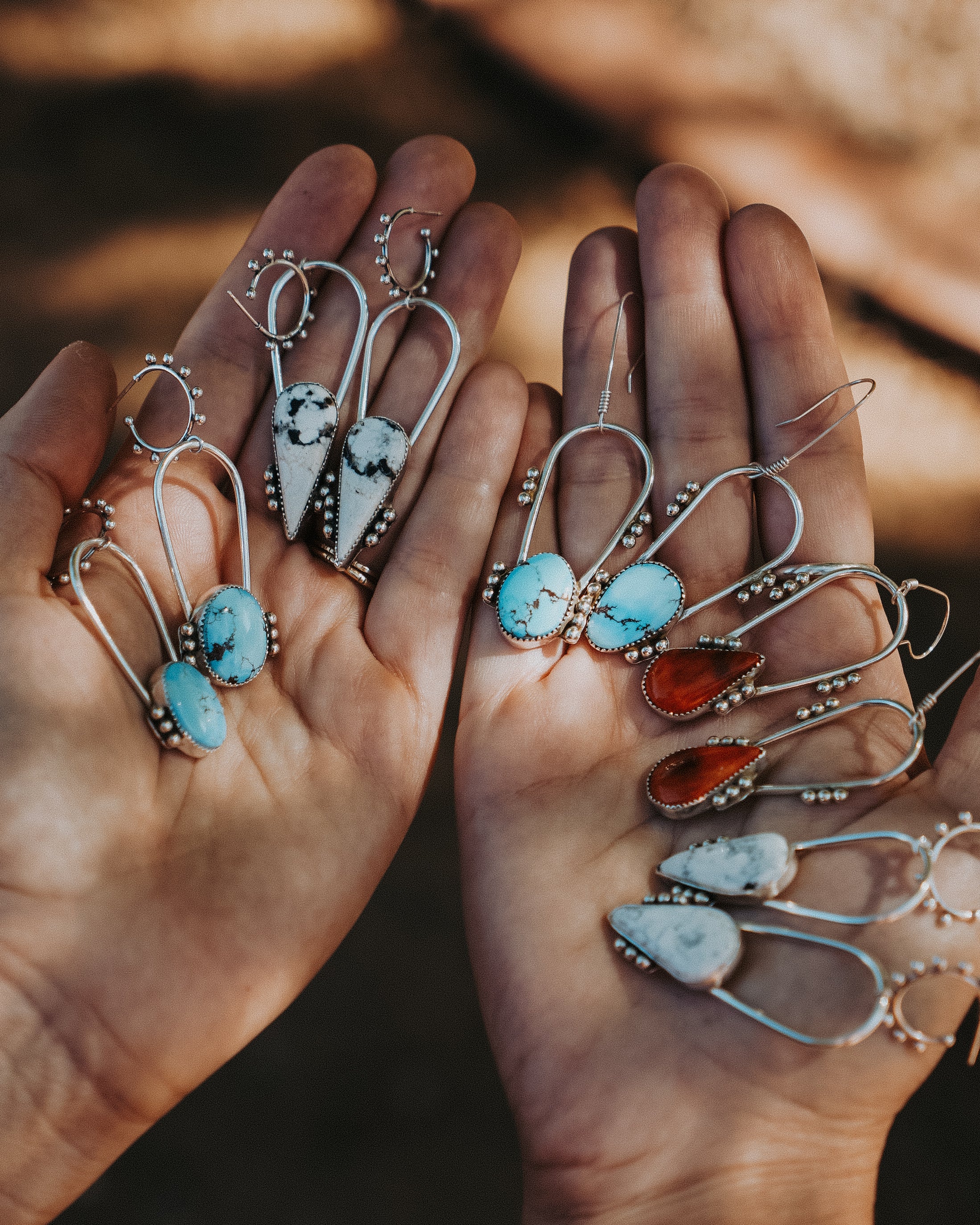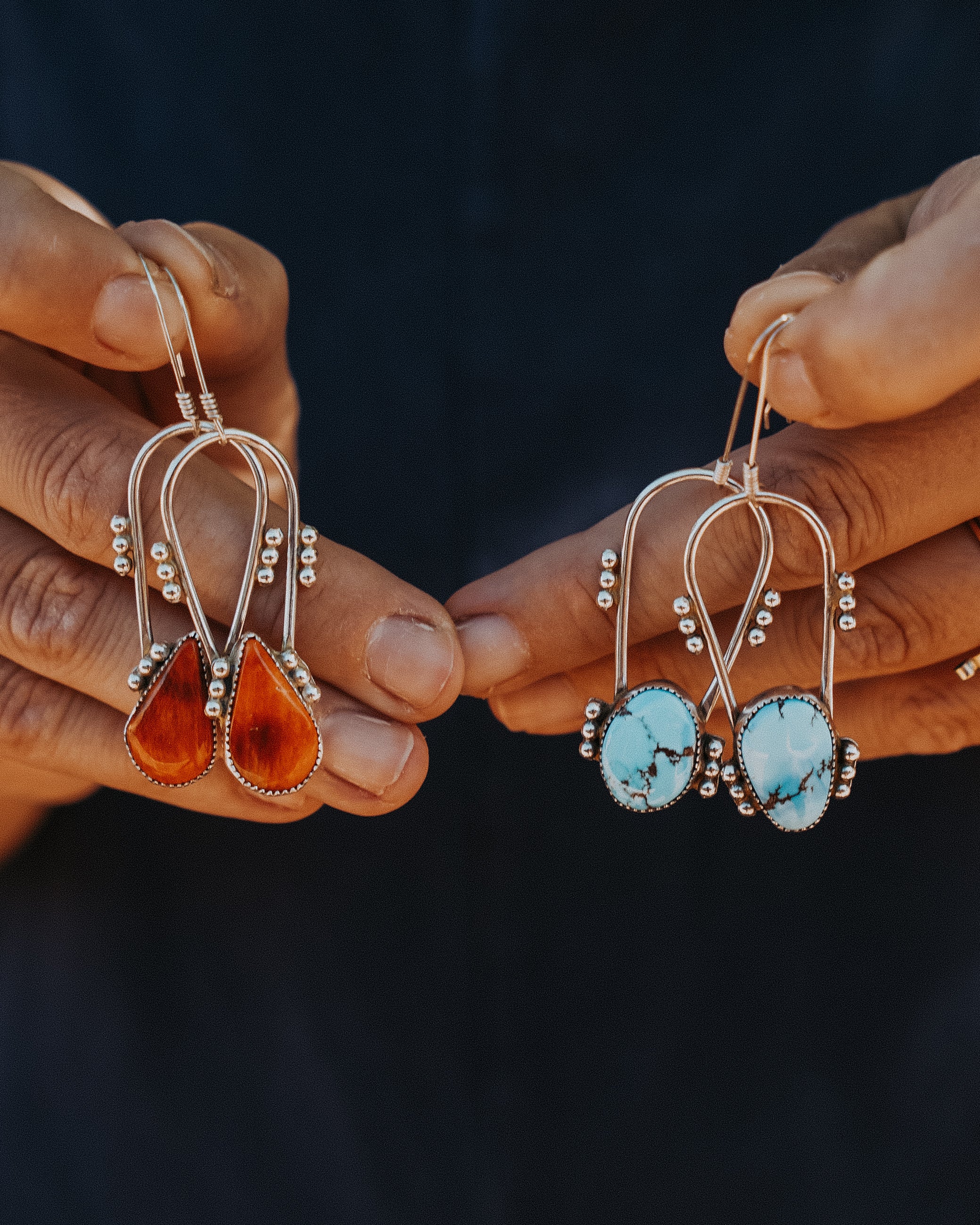 Full Stop Drops in Golden Hills Turquoise
One of the most exciting ways to create new designs is to combine elements of past designs, mix-and-match, and throw in something new. That's exactly how these beauties came to be and we're so excited to get them out to you guys!
.925 Sterling Silver.

Handcrafted by Chandra & Andy Derrick in Tucson AZ. 
Packaged Mindfully with post-recycled paper products as well as recyclable packaging.  
Full Stop Drops in Golden Hills Turquoise