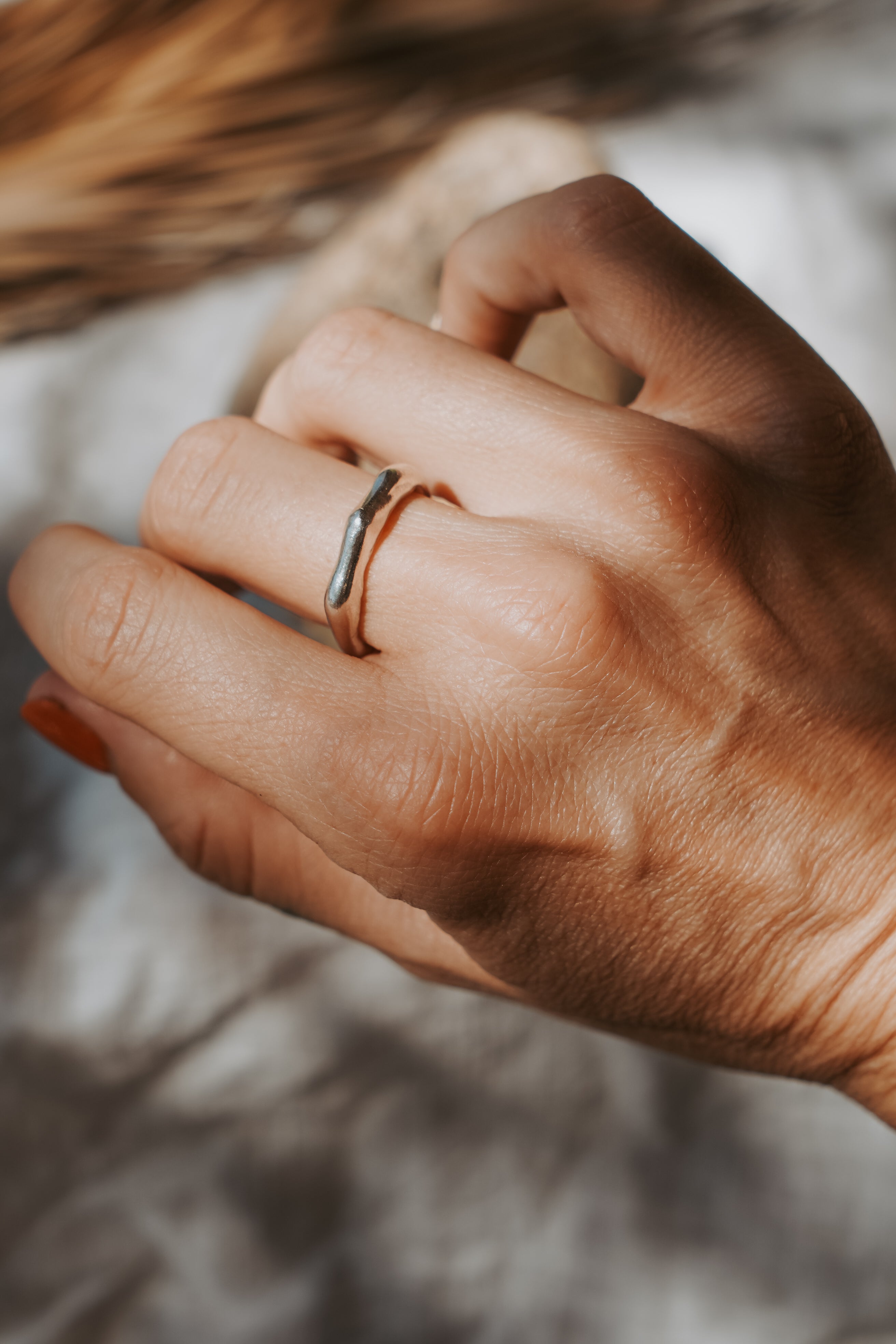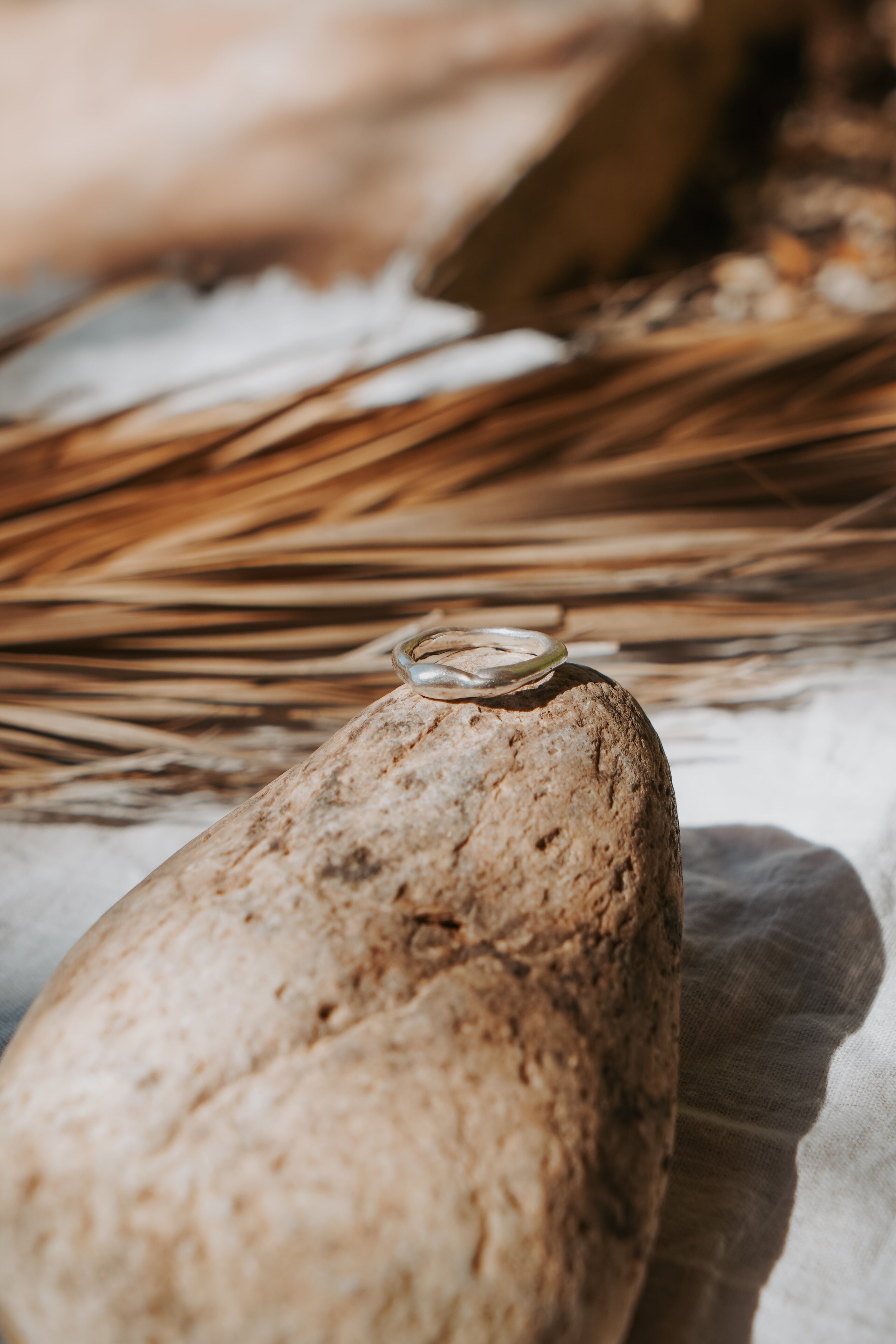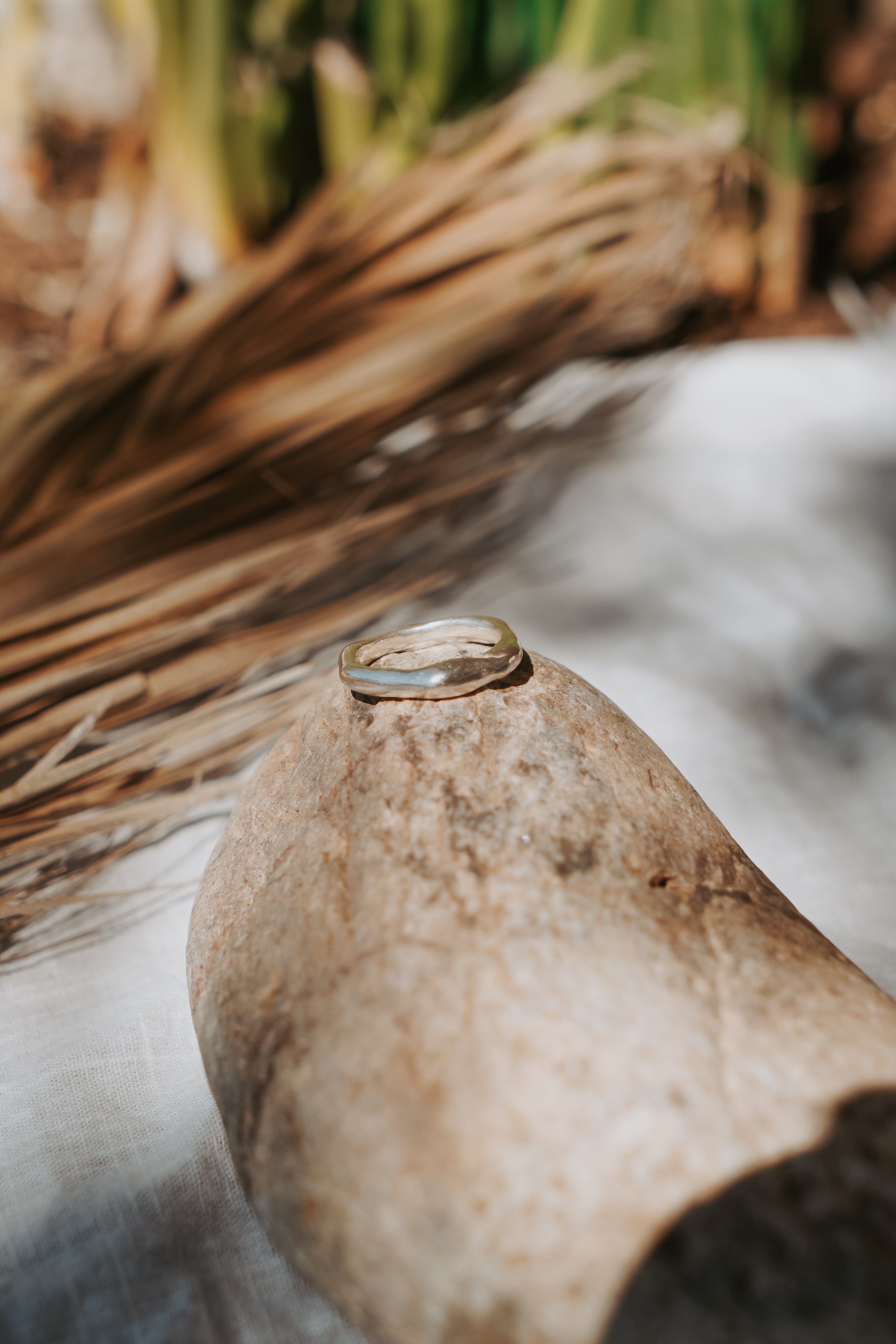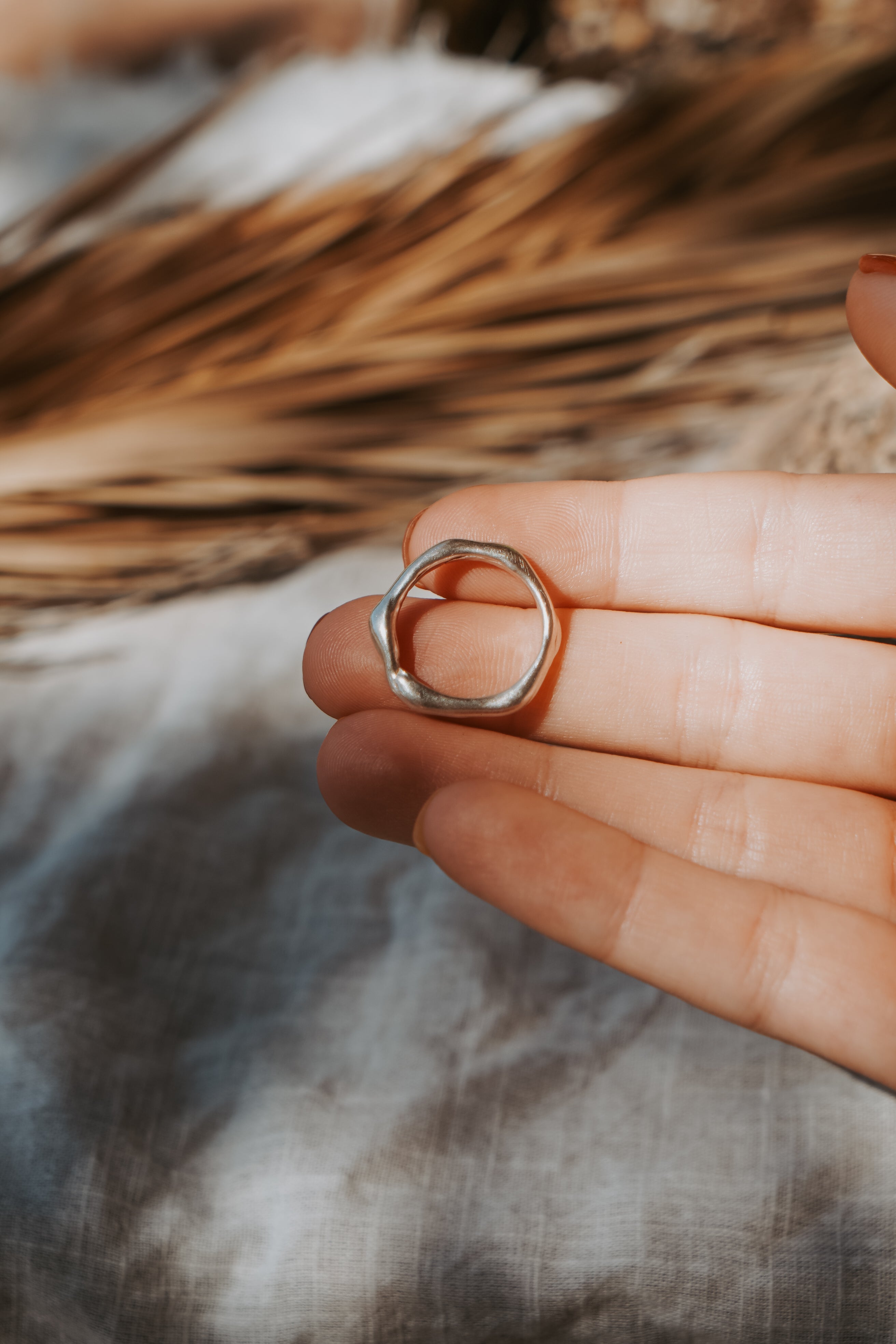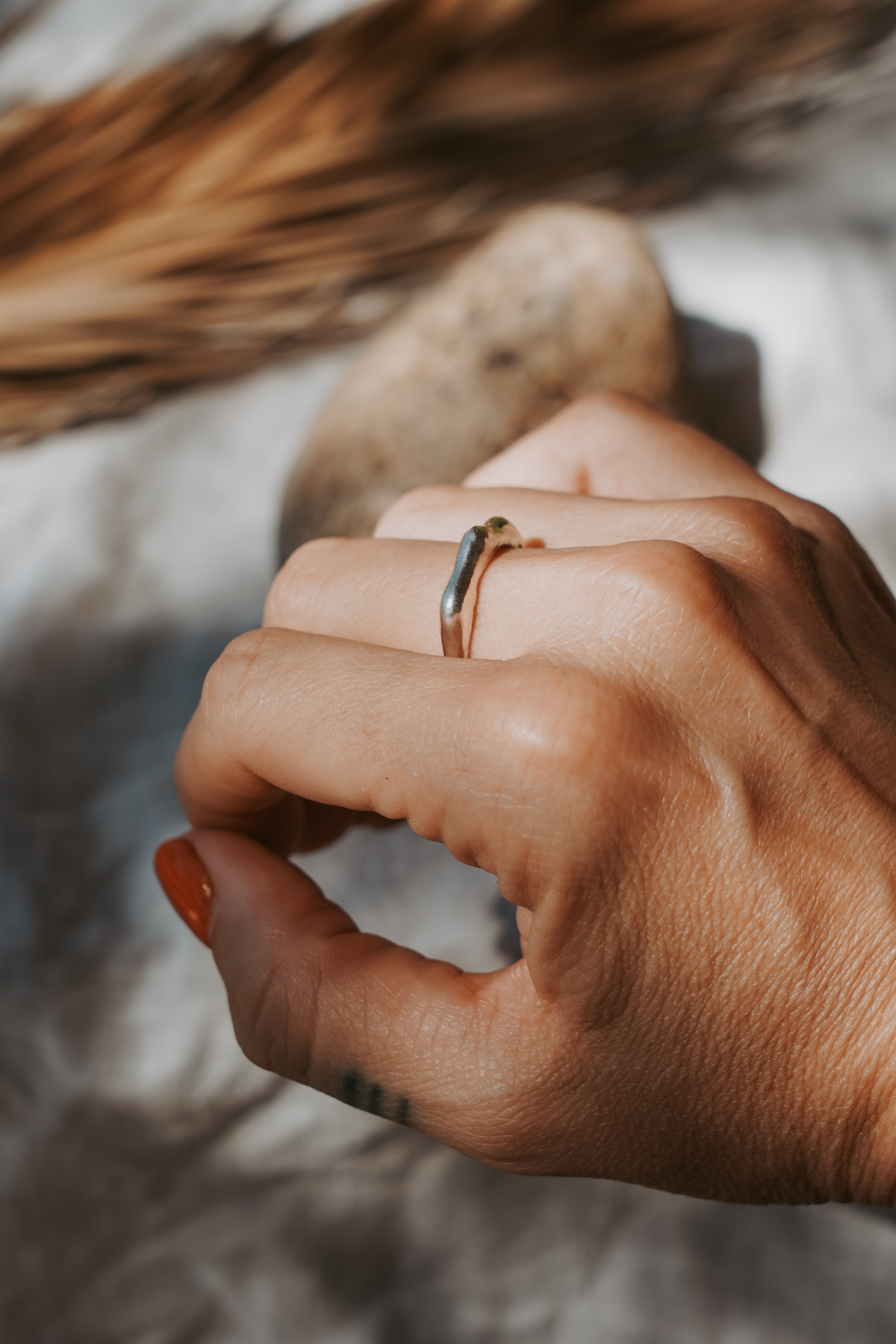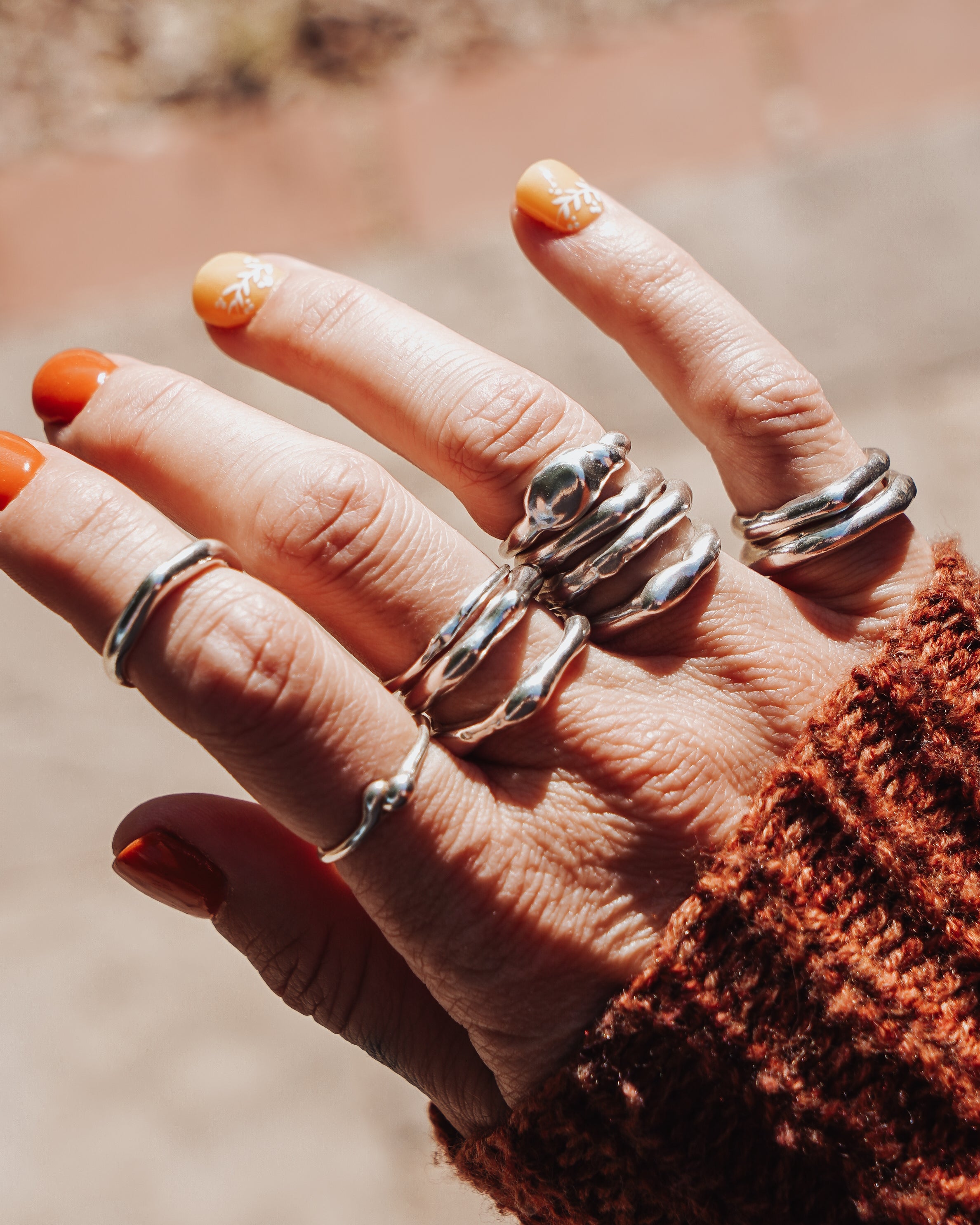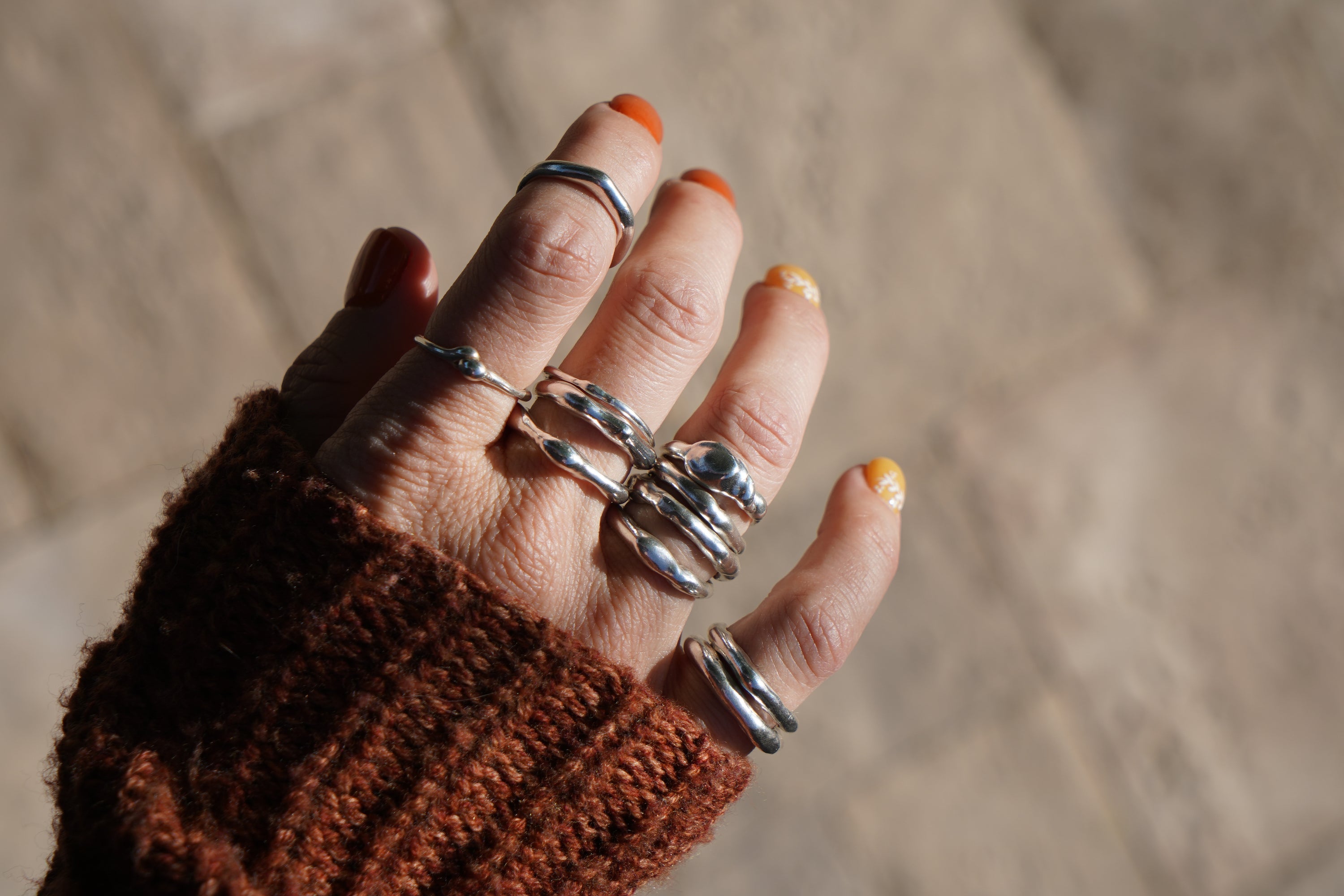 Free-form Ring (Size 8.25)
We've dreamed of creating jewelry through the process of wax casting since we started silversmithing. After taking a casting class with a master silversmith here in Tucson, we're beyond excited to introduce our first cast pieces to a collection.
We wanted to create something free-form, organic, and flowy. These rings are truly one-of-a-kind expressions of our creativity and we hope you guys love them as much. as we do.
.925 Sterling Silver. Size 8.25
Handcrafted by Chandra & Andy Derrick in Tucson AZ. 
Packaged Mindfully with post-recycled paper products as well as recyclable packaging.  
Free-form Ring (Size 8.25)