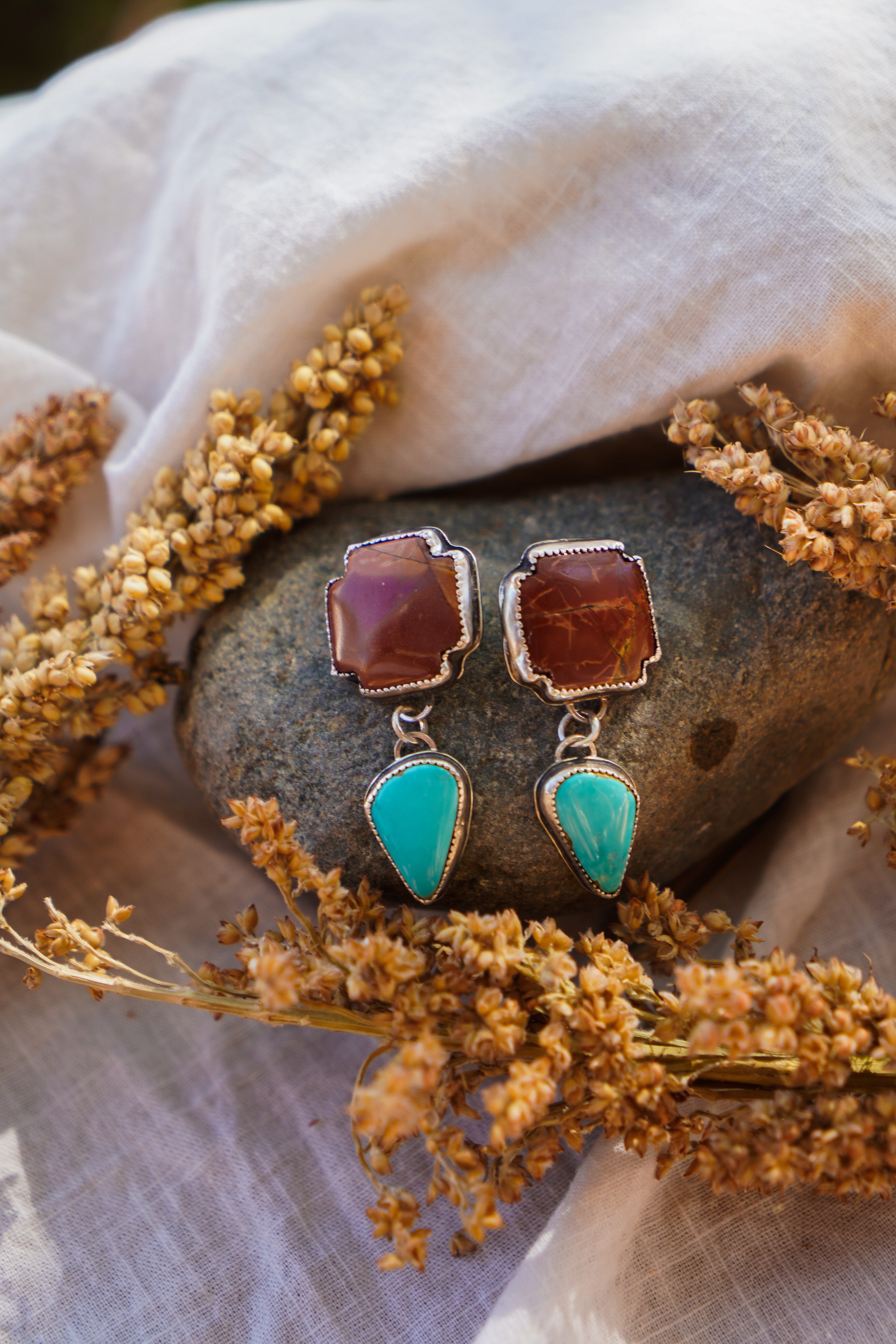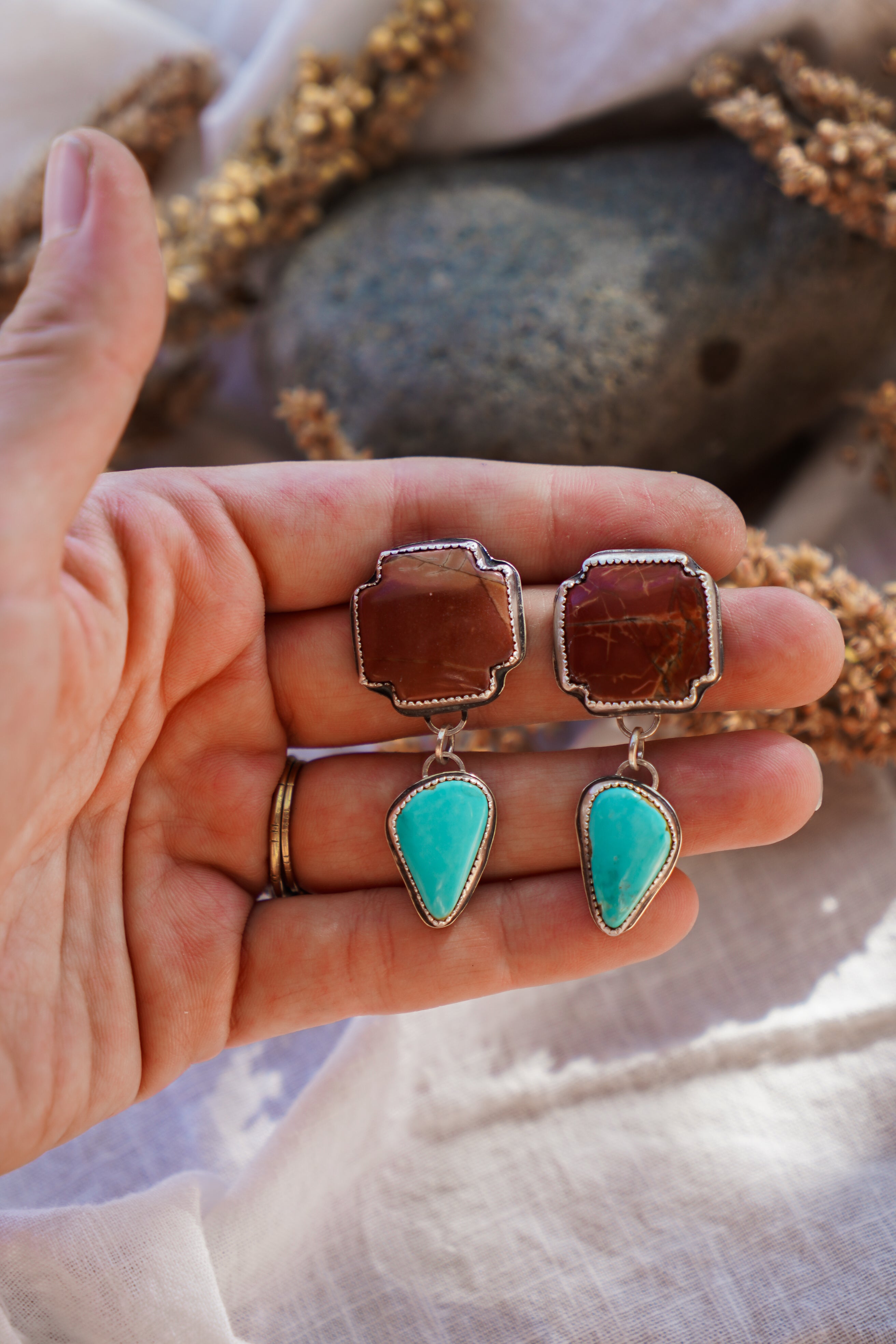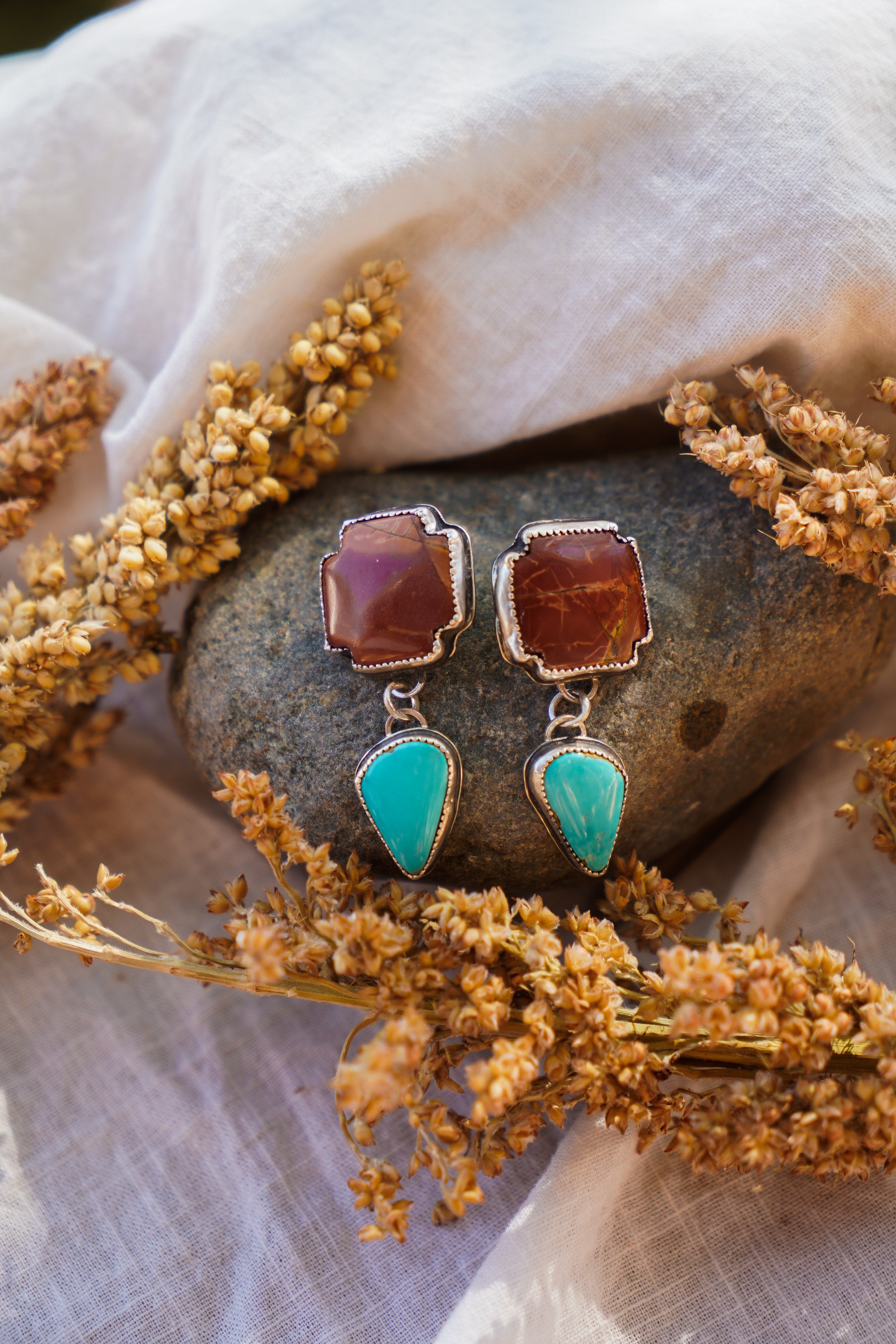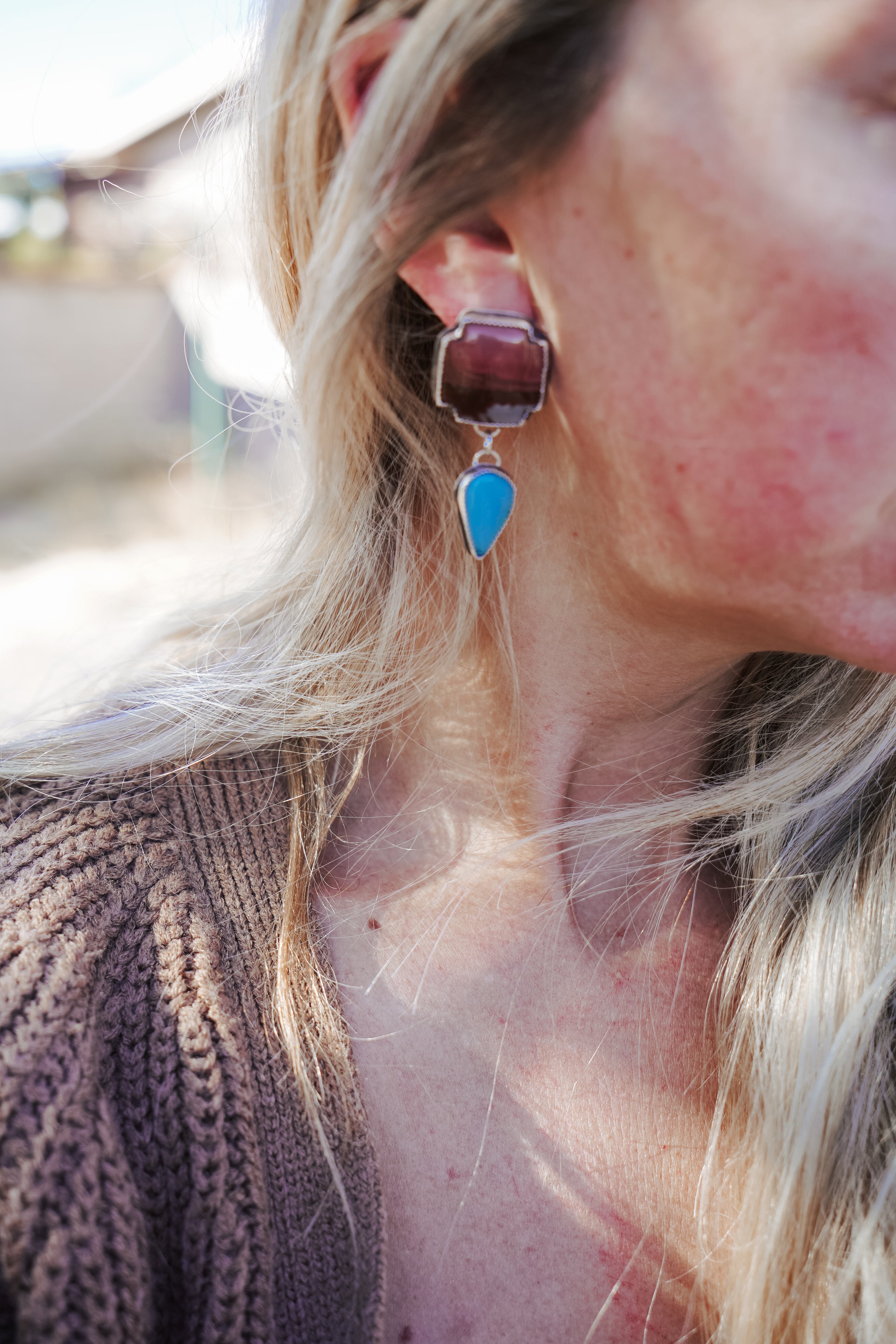 Earrings with Jasper and Tyrone Turquoise
These earrings are so cool! I've been drooling over the red jasper + turquoise color combo and can't wait to see who ends up with these.
Made with .925 Sterling Silver. Handcrafted by Chandra Rae in Tucson AZ. 

Packaged Mindfully with post-recycled paper products as well as recyclable packaging. 
Earrings with Jasper and Tyrone Turquoise