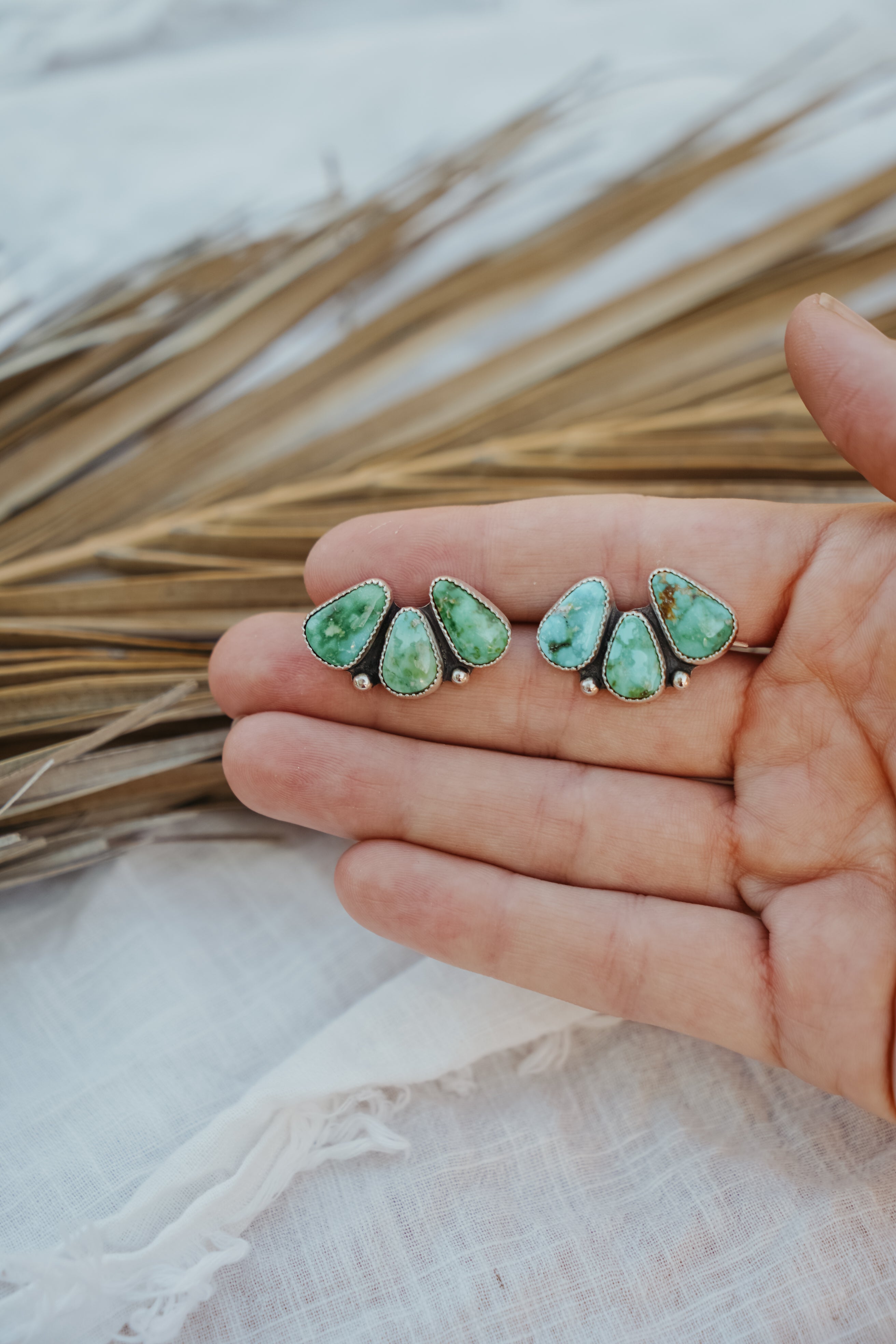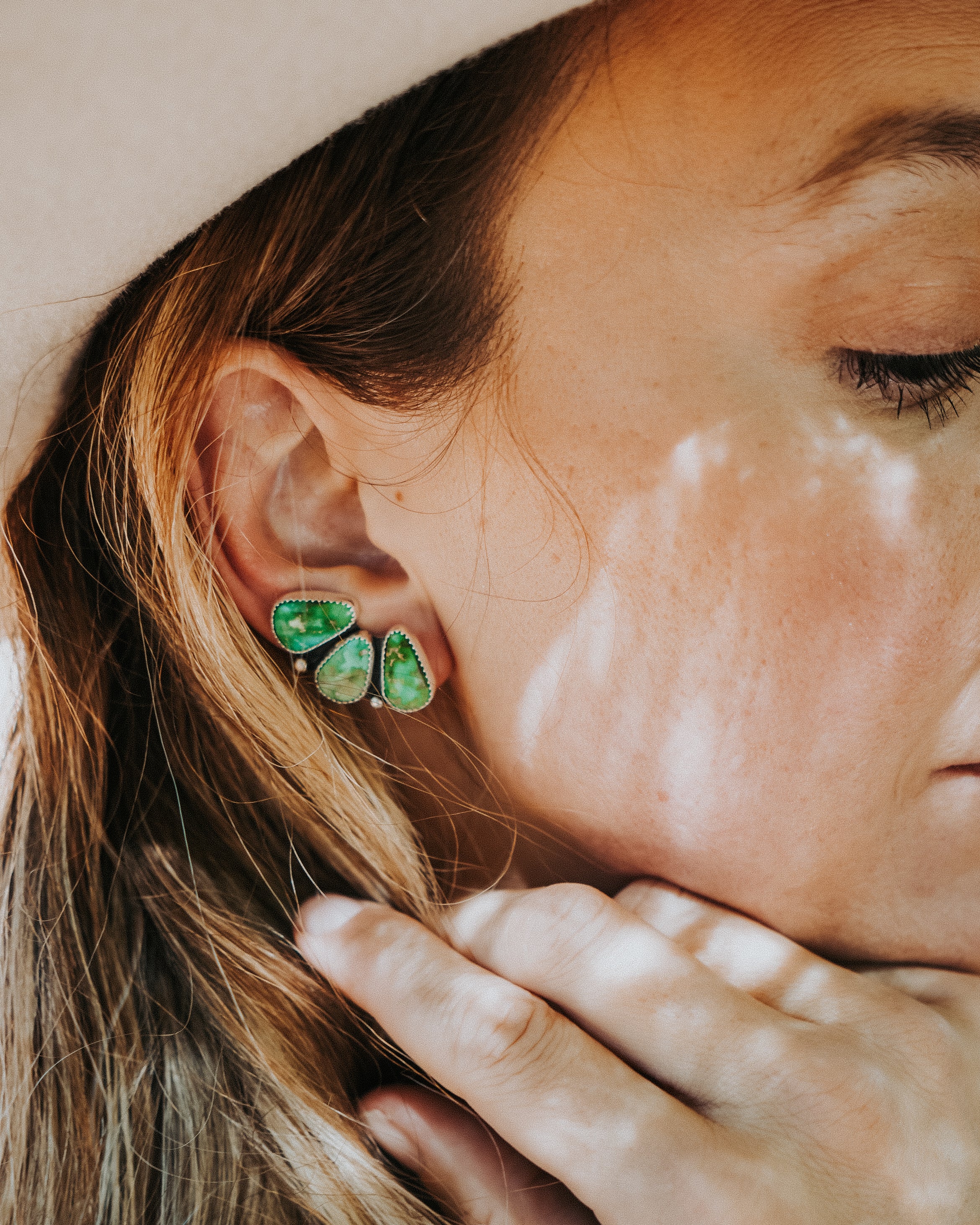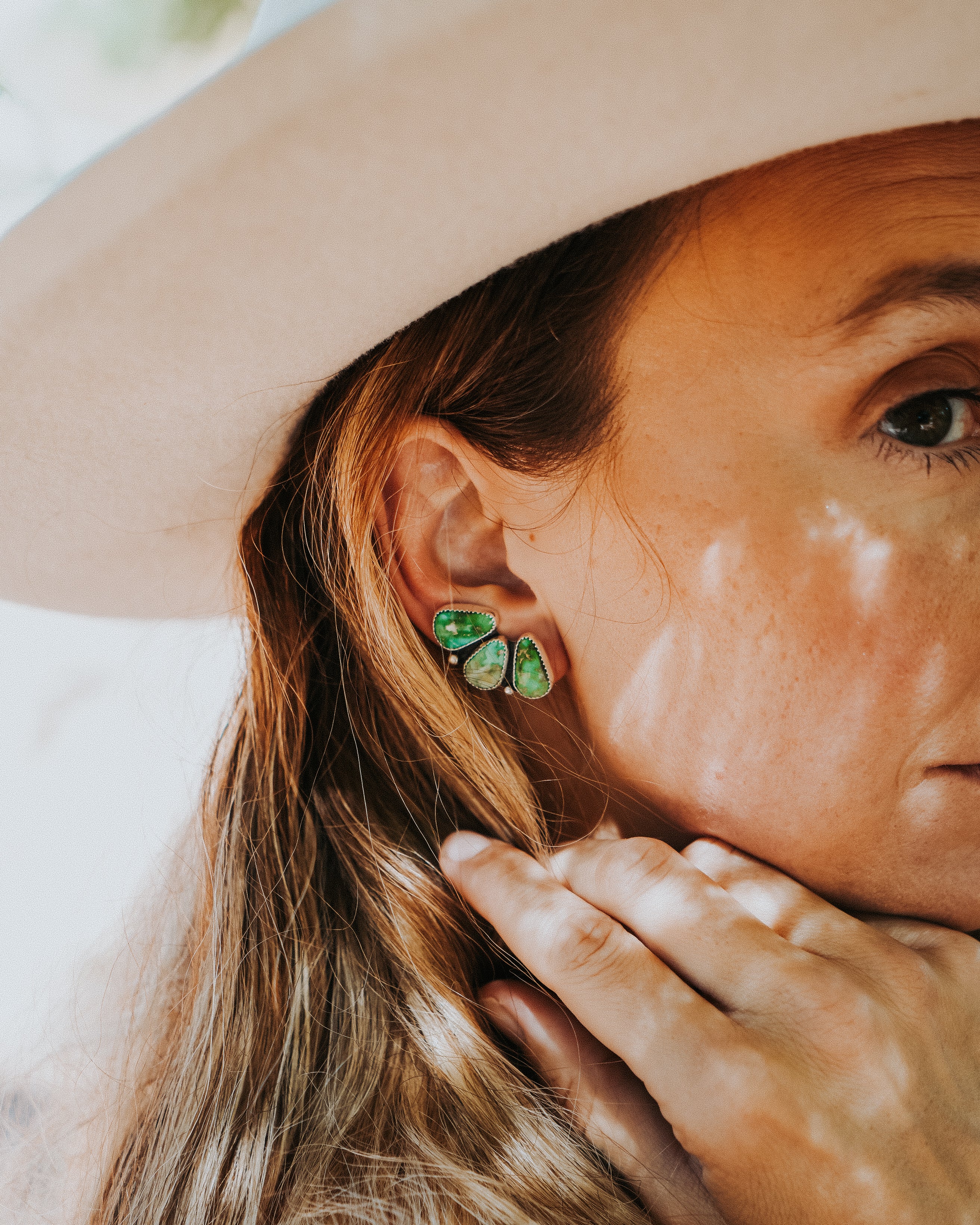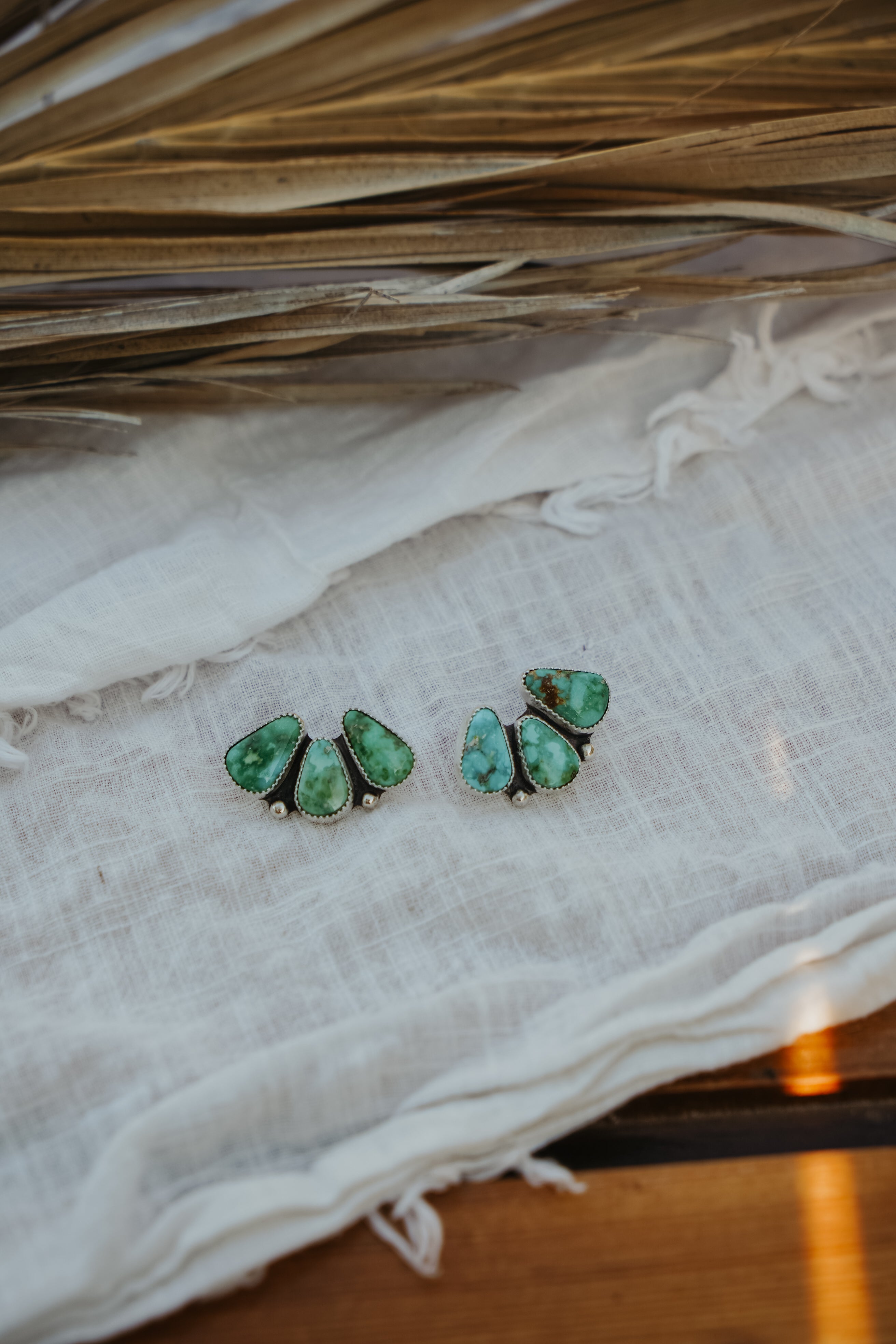 Ear Crawlers in Sonoran Gold Turquoise
We're thinking this needs to become a mainstay style. Nothing better than a beautiful pair of symmetrical ear crawlers in a beautiful turquoise.

.925 Sterling Silver. 
Handcrafted by Chandra & Andy Derrick in Tucson AZ. 
Packaged Mindfully with post-recycled paper products as well as recyclable packaging.  
Ear Crawlers in Sonoran Gold Turquoise