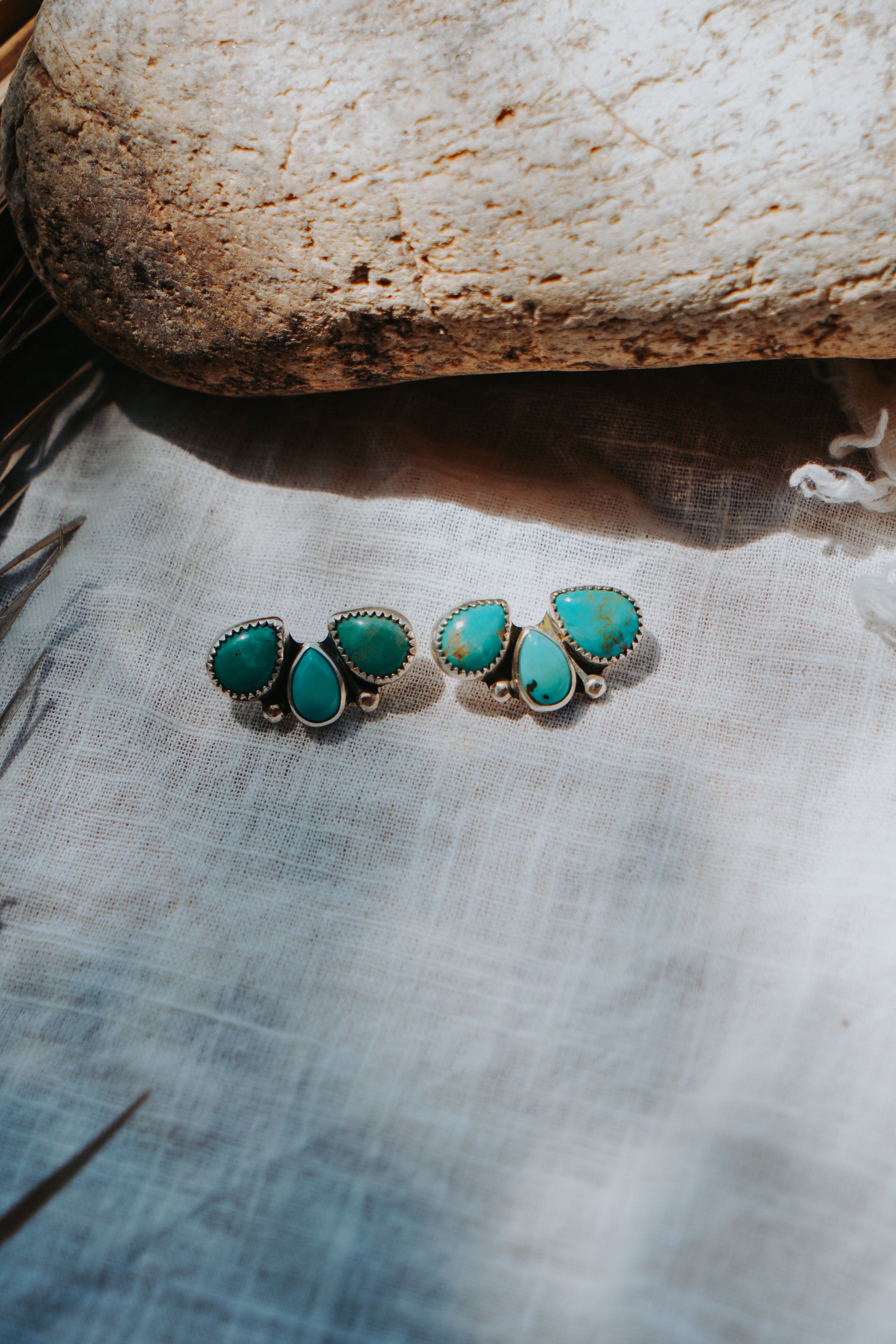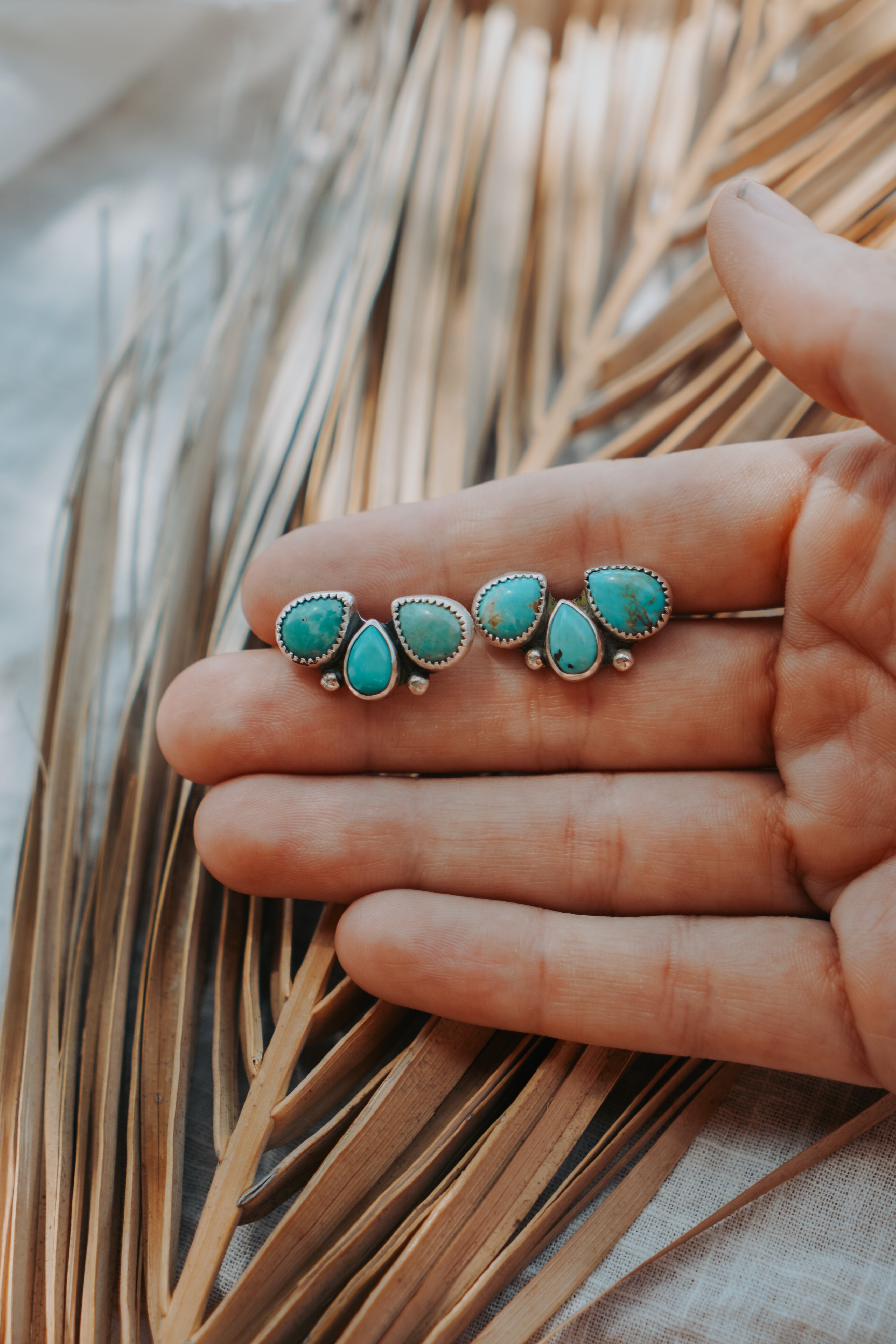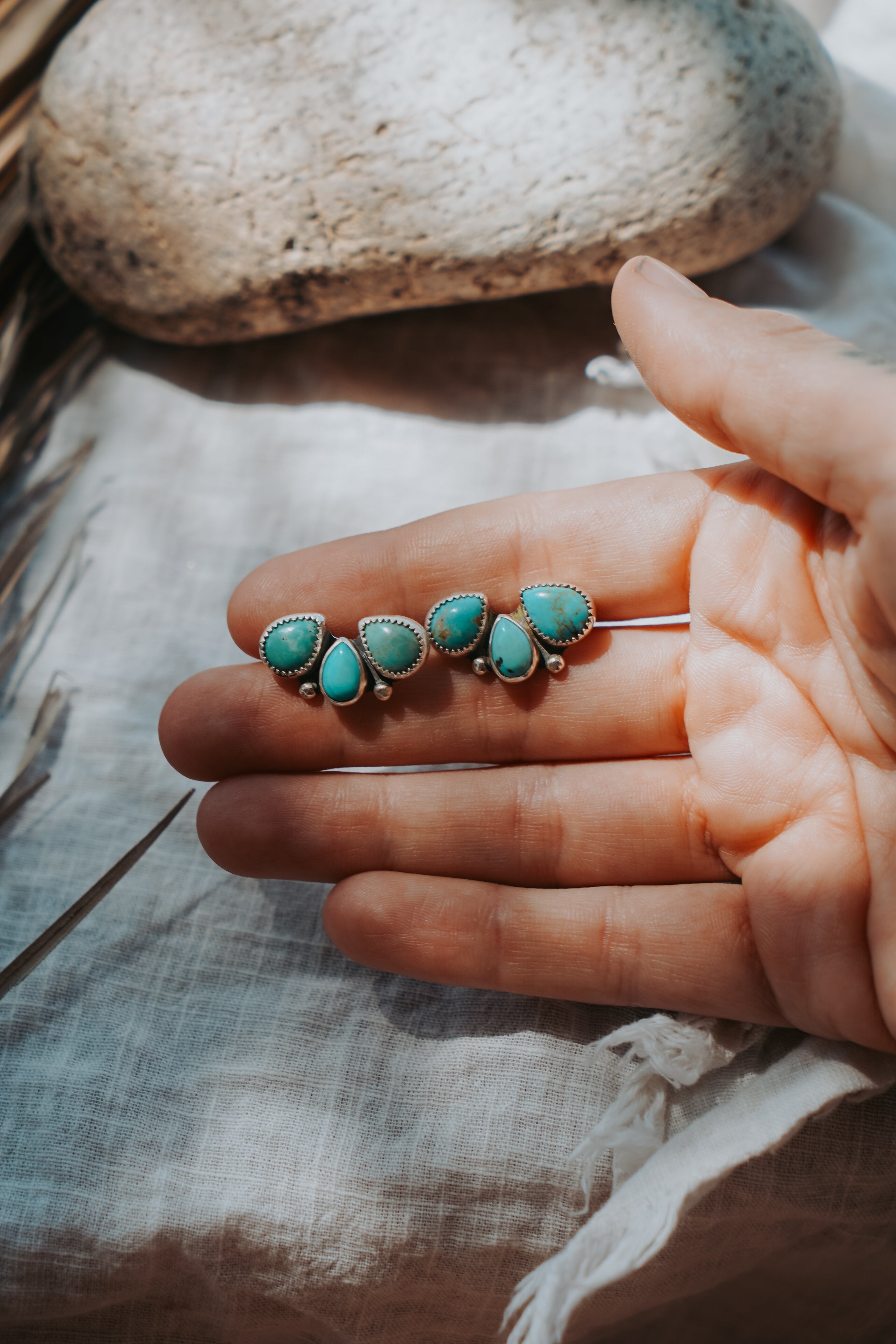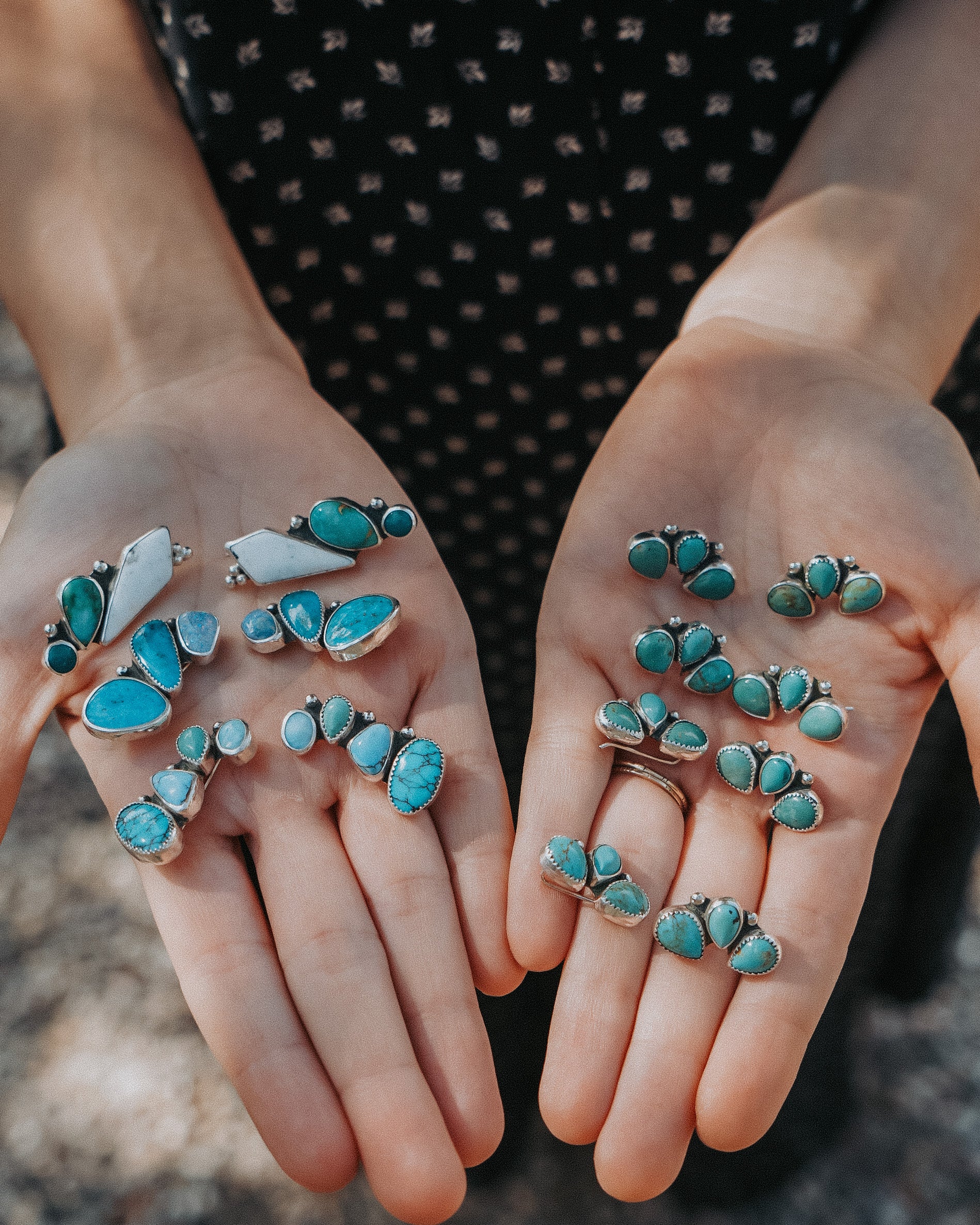 Ear Crawlers in Kingman Turquoise
We released this ear crawler style for the first time last month and they were such a big hit that we made more of them for you guys this month. We love the shape. We love the colors. They're real beauties!
.925 Sterling Silver.

Handcrafted by Chandra & Andy Derrick in Tucson AZ. 
Packaged Mindfully with post-recycled paper products as well as recyclable packaging.  
Ear Crawlers in Kingman Turquoise