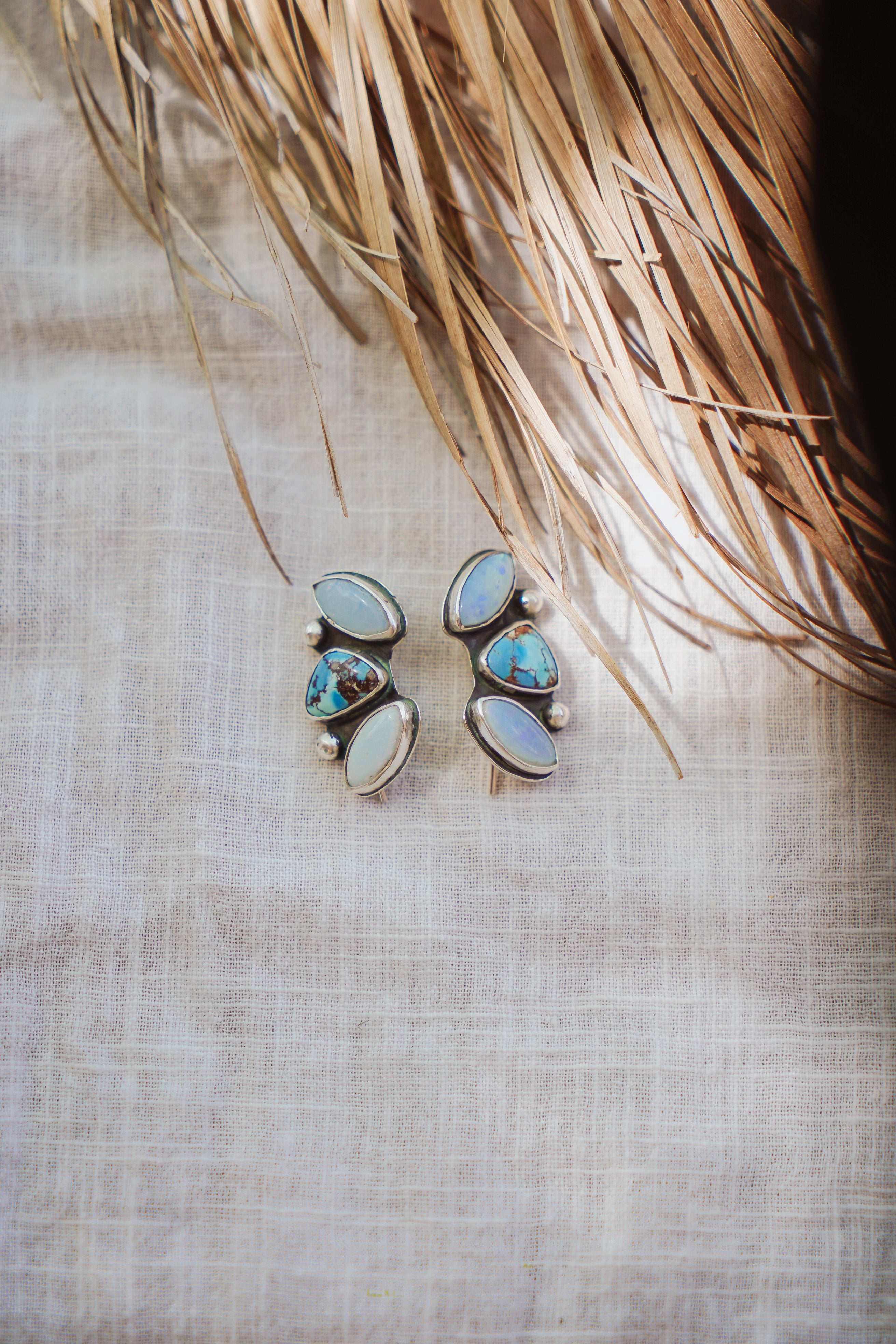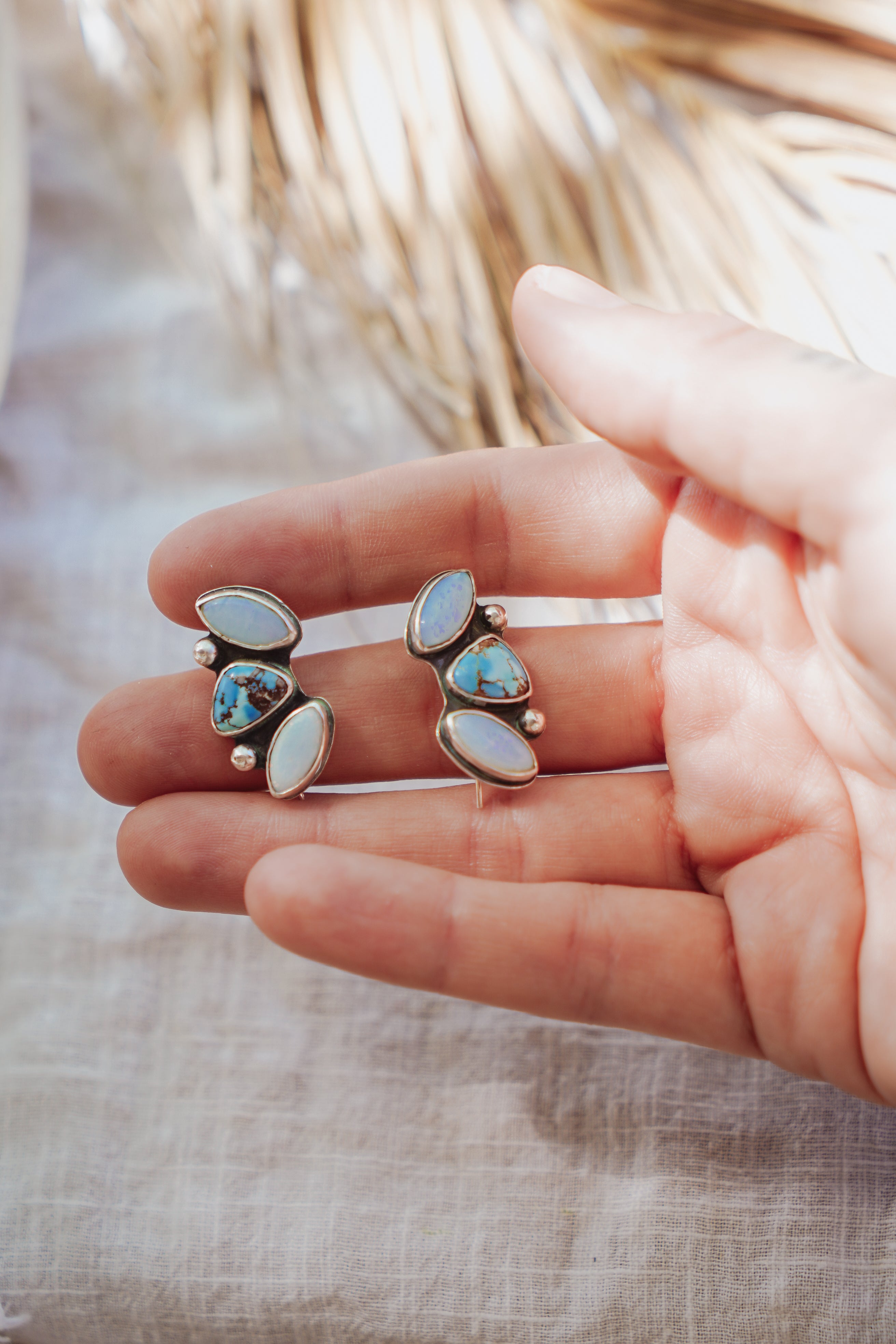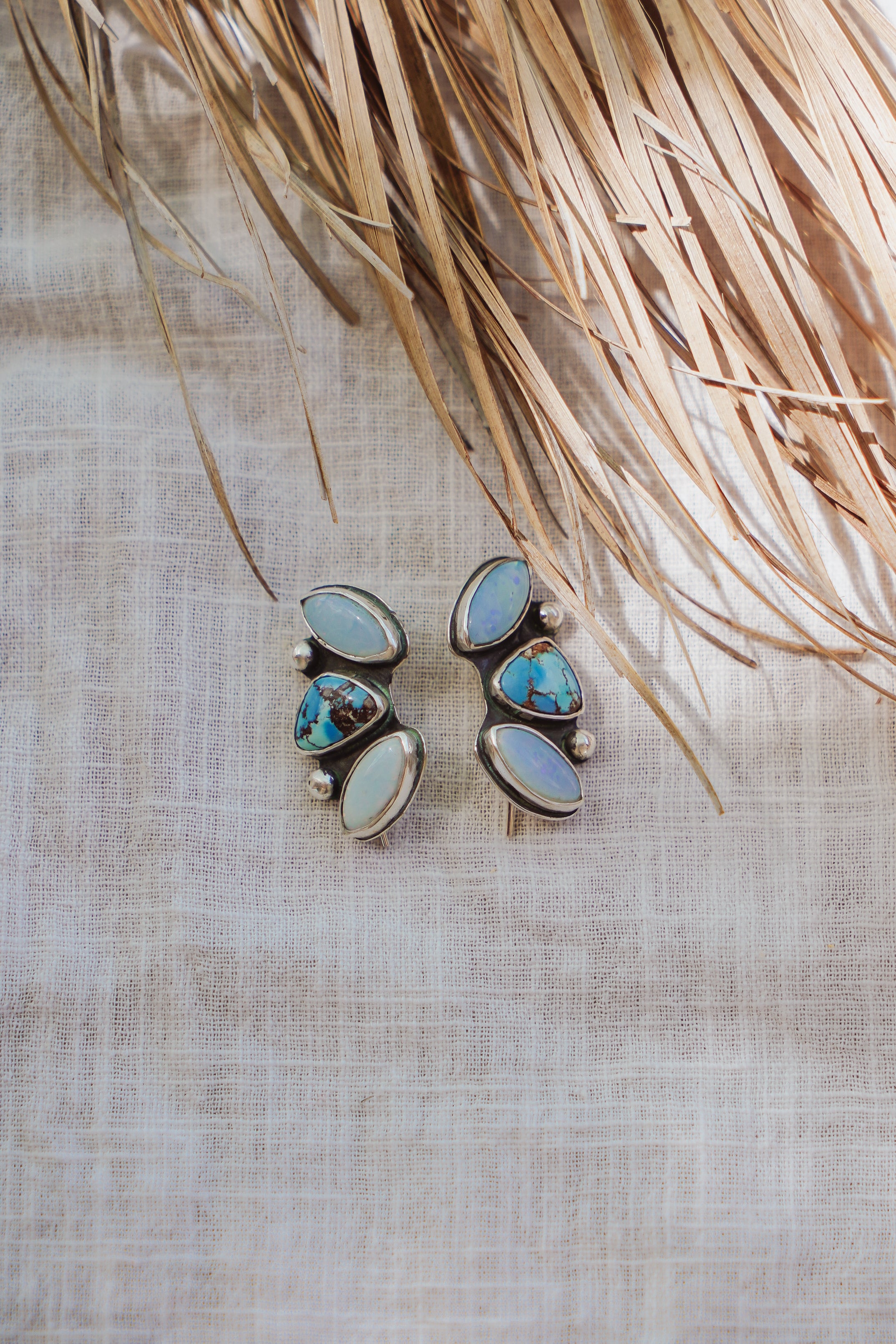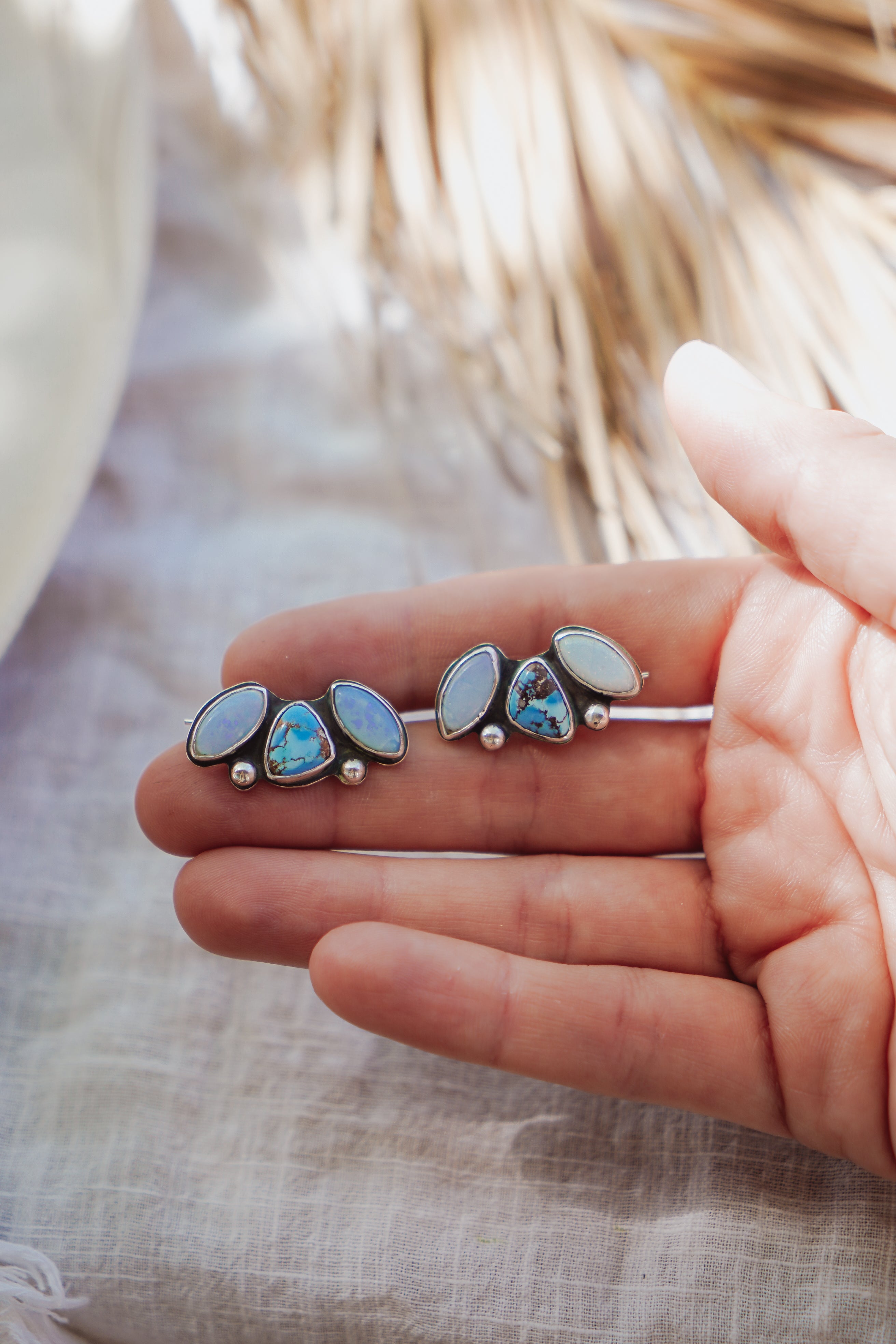 Ear Crawlers in Golden Hills Turquoise & Sterling Opal
We've been playing with this style of ear crawler design the last few months and are just loving it more and more. The combo of these sterling opal and golden hills stones are so drool-worthy. Can't wait to see who snags these lovelies!
9.25 Sterling Silver in Golden Hills Turquoise.
Handcrafted by Chandra & Andy Derrick in Tucson AZ. 
Packaged Mindfully with post-recycled paper products as well as recyclable packaging.  
Ear Crawlers in Golden Hills Turquoise & Sterling Opal